Everyone else has a (huge) stash of lip balms too right!?
i don't know how else to justify the amount of lip balms i own.
those in the photos are just 5 that i'm currently using, i still have another 3 or more that's not opened yet.
GASPS.
"i am running out of lip balm!"
says no one ever!!!
here's a brief comparison and my thoughts on each of the lip balm.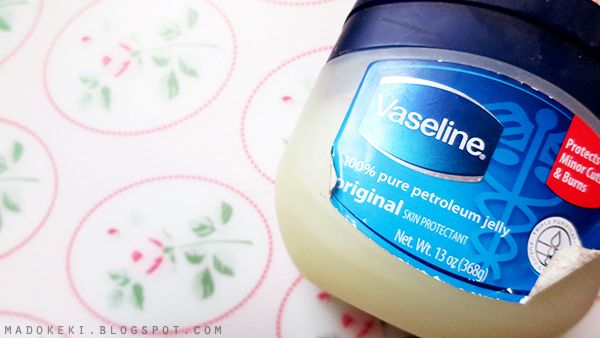 VASELINE | PETROLEUM JELLY | ~6 SGD
vaseline is probably the best value of money out of all products here, at only 6 SGD, i get 368g of product and i am pretty sure i can NEVER finish this tub. ok, never is a strong word, so let's just say i won't run out of vaseline for another 5 years AT LEAST.
it's not sticky nor shiny, and does an awesome job preventing my lips from getting dry. layer this baby on before bed and you'll wake up to gorgeous lips. due to its viscosity, vaseline runs the risk of going on too thick, but that's a welcomed quality when i use it at night.
as it does interfere with lipstick application, i usually apply it before starting my makeup, only wiping/blotting it off just before moving on to the lipstick step.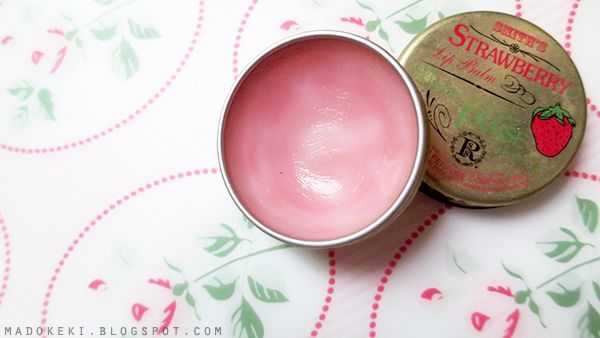 SMITH'S | STRAWBERRY LIP BALM | 7 USD
this lip balm hands down smells the best!!! their scent is what makes this special, i guess. oh, and that lovely pink colour balm too! it doesn't tint my lips pink though.
in terms of its ability to prevent dryness, it does a rather mediocre job. it's harder than vaseline, so it's harder to get a good amount of products onto my lips. i'll need to reapply this more just to keep my lips from drying out. definitely not something i'll use overnight because i tried it and.. my lips were a little dry in the morning.
the formula is not shiny, making it an undetectable lip balm.
it contains beeswax and lanolin on top of petroleum jelly, and while it smells like a minty strawberry, it tastes nothing like strawberry. not even like the artificially strawberry flavoured pocky.
it's safe to say the only redeeming point about it is the sweet scent. is it worth 7 bucks? not in my books. and the packaging is a pain in my ass at times because it's so hard to open it.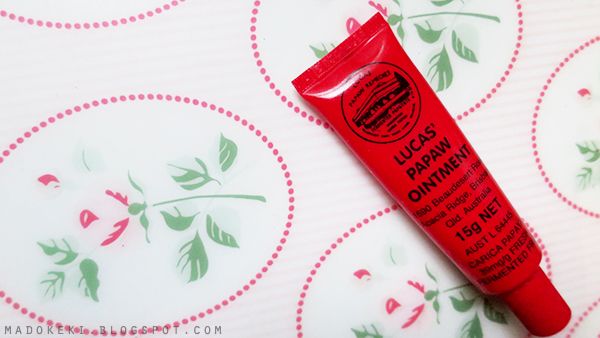 LUCAS' | PAPAW OINTMENT | 3.25 AUD
one of the cult favourites well known for its protective capabilities, it's also known to be a "very expensive petroleum jelly" since it's mostly petroleum jelly. in my honest opinion, it is indeed very similar to my vaseline petroleum jelly, but the formulation makes all the difference between the two.
in singapore's temperature (around 30 degC year round) it's a lot softer than vaseline, more shiny for sure. the blend reacts well to my body temperature as it melts into my lips nicely and coats it thinly. it's as though the softness of the product make it incapable of layering too thick a layer (a tragedy that might happen with vaseline). when i smack my lips together, they glide across each other with ease unlike the slight friction i get after using all the other lip balms. that's a strangely satisfying sensation.
there is a slight scent to it, but almost undetectable. if any, it's a natural scent that does't put me off. i can't speak of it's power to "relieve and cleanse" to be honest. if vaseline works well on wounds, this will too! but you know, this will be a greasier version.
due to its shininess and slipperiness, i also blot it off before applying my lipstick. otherwise, it's the perfect overnight treatment for my lips.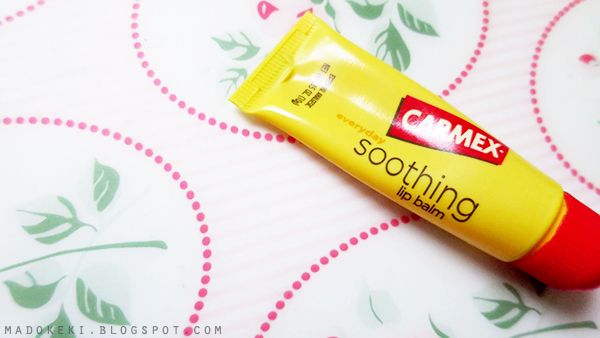 CARMEX | SOOTHING LIP BALM | 1.59 USD
i was actually using this lip balm on my skin to soothe any irritation because of its awesome cooling sensation. with added camphor and menthol, it calms any tingles within my skin very well.
cooling lips felt amazing too! it doesn't sting, and the effect last for a few minutes at most. the scent though!!!! it took me a while to get used to it. the first time i smelled it i was really taken aback.
the formula is just as soft as the lucas' papaw ointment, it's definitely more greasy than vaseline and lucas' which might be due to the additional ingredients such as petrolatum, cocoa seed butter, mineral oil, lanolin and so on. the lip balm feels heavy even though i only used a thin layer, and the shine is real.
i haven't worn this overnight before, but it being more greasy and thick than lucas' tells me it'll work just as well as an overnight treatment.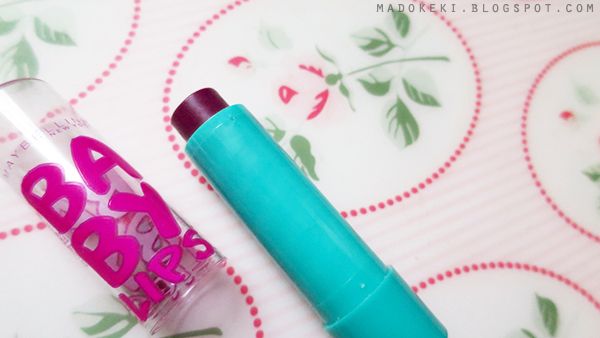 MAYBELLINE | BABY LIPS | ~3 USD
perhaps i am too used to using softer lip balms (like vaseline and lucas' papaw ointment), i find the baby lips not meeting my high expectations after seeing how it's been raved as the most hydrating lip balm out there. those girls are missing out.
it's not as greasy or oily as what i'm used to, but the redeeming point about the baby lips is its light application, and adorable scent. the one i have smells like grape juice, and i gotta say i quite like it!
i'd say this is the perfect lip balm to wear beneath your lipstick without have the need to blot it off prior to lipstick application because it's not quite as oily as the other lip balms. the lack of shine makes this invisible on my lips, except for the slight tint that gave it away. it's also a pretty no-mess product since you don't need your fingers, nor have to worry about it melting and leaking out of the package.
definitely not my go-to lipstick for sleeping though, because it's just not enough to keep my lips from drying out. i need something heavy duty.
the other issue i have is the long list of ingredients used to formulate this lip balm. like, WAY TOO MUCH YO! but then again, do take note that i've used an one ingredient lip balm (vaseline petroleum jelly, which is 100% petroleum jelly) for years. so anything more than one is many in my opinion.
IN A NUTSHELL
there's always a lip balm for ever situation! when i need an extra layer of protection, i drift towards the oilier/softer products. when it's a little prep for makeup, i use the harder products.
personally i drift towards unscented and uncolored lip balms because i love using them on my skin too. any multi-purpose products score extra points in my heart because i just need to carry one item out instead of two! lip balms are awesome barriers to lock the moisture within our skin, so don't hesitate to use it on your skin if necessary!
i can't decide if i prefer vaseline over lucas' papaw ointment or not. both are very similar in terms of function, but lucas' makes my lips feel more lubricated, and i quite like that.