Year in Review: My Top 10 Beauty Products of 2014
i can't believe 2014 is almost over. i guess that only means that i've had a very fulfilling time this year because time slips past unknowingly whenever i'm busy with life.
it's been a good year for me! ever since restarting my blog this january, it has gained a lot of momentum from readers around the world - readership has grew by several folds within a year! that's very encouraging for me as a blogger/writer/editor (whatever you wanna call me) because as a creator, nothing encourages me more than appreciation from the public. i'm passionate about creating, and having people to like and enjoy my point of view is the icing on the cake for me.
thank you for liking my content, and my visions.
i started this blog as a place to share my reviews of products i've used. since i'm still nursing my skin and won't be able to test products for a little while, i'll be sharing more non-review entries. as for this entry, it's the condensation of all the items i've reviewed thus far..
the question is, what are my top 10 favourite items of the year? i try to pick one item from each category (e.g. foundation, concealer, eyeshadow etc).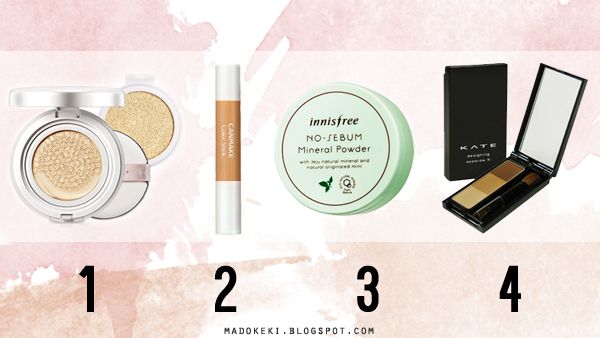 1.
etude house precious mineral any cushion
convenient, awesome brightening formula leaves my skin with a subtle iridescent glow that looks so good (what's more, i realize i can't achieve this effect with other products), light weight, can be affordable if you purchase it at the right place. the fact that i don't need to use a brush (and hence, no need to wash it) is a big plus.
2. canmake color stick 09
one of the reasons i picked this over my sonia kashuk hidden agenda concealer is because it's more readily available and affordable in singapore. the formula is creamy and very blendable, medium coverage, the colour is dark enough to correct my dark circles before i move on to brightening (which is pretty rare for a drugstore concealer as most tend to be lighter coloured).
3.
innisfree no sebum mineral powder
probably the most affordable silica powder you can find in the market. does its job, albeit a little messy. go for the pressed powder if possible. on a side note, don't expect this to mattify your face throughout the entire day. you're probably better off with an oil control primer for that purpose.
4.
kate designing eyebrow N EX-4
i only own this eyebrow product, so i can only pick this particular one! but it's not just that, this eyebrow powder is so versatile, i use it not just to fill in my eyebrows, but also to shade my nose and to double up as a matte eyeshadow when i want some extra depth. it does an amazing job at contouring as the powders are sheer and blendable. i can't vouch for it's long lasting power (it's not touted as a long wear product btw), but i still have my eyebrows filled in at the end of the day (my skin isn't too oily though).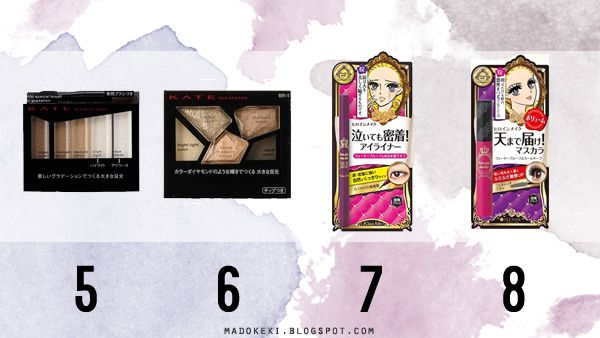 5.
kate gradical eyes BR-1
and 6.
kate colorcious diamond BR-1
i can't just pick 1 eyeshadow!!! the gradical eyes are perfect for natural and subtle daily looks - thanks to the satin finish and sheer colours. whereas the colorcious diamond is perfect for something that calls for more glamorous shimmer - such as a party where metallic and foil finished are more than welcomed. the latter can definitely be used as a daily palette too, just that i favour the former partly due to its amazing eyeshadow brush that came along with it.
7.
heroine make smooth liquid liner
i was deciding between the maybelline gel liner or this one, but i recall how i never had to check if my eyeliner has smudged throughout the day when i'm using the heroine make liquid liner! that peace of mind made me pick it over the other eyeliners i own. not only is the application really smooth and easy (i think even a beginner can pick this up quickly), it's oil proof formula dries quick enough and stays put on my eyelids. the only place that's relatively dangerous would be the inner corners of my eyes which comes into contact with tears - since this eyeliner is removable with warm water. as long as it's not in contact with my tears directly, i'm safe.
8.
heroine make volume & curl mascara
affordable, amazingly waterproof (slightly harder to remove than maybelline mascaras), holds curls the entire day, volumizes (a lot) and lengthens (a little), and 2 coats is all it takes to prep my lashes up before i leave house. can't beat that, really.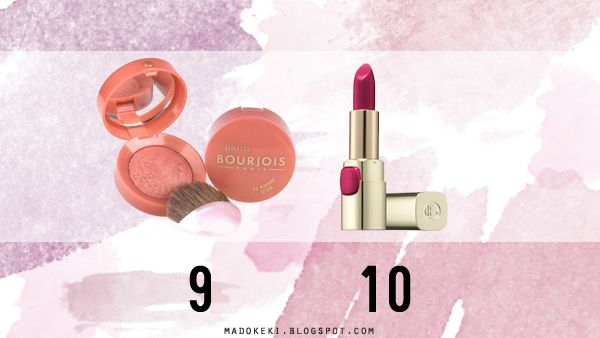 9.
bourjois little round pot blusher 32 ambre d'or
pigmented, glowy, finely milled and natural looking. it already has fine gold shimmer in it to give me a sun kissed look. SOOOO GOOOODDD. only inconvenience is that it'll harden over time and would require some help to revert the blush to it's original state, where one swipe will get you so much colour you may risk looking like a baboon's butt if you don't tap off the excess. staying power on me is good! i want to get more colours already.
10.
l'oreal color riche lipstick
the formula is the best creamy lipstick formula i've ever experienced thus far. pigmented, smooth, creamy, doesn't accentuate my lip lines, and very light weight - it just hugs my lips without making it feel icky. it does dry down to a rather matte finish that may be drying, that's when i know it's time to reapply the lipstick. looking to pick up another colour some time in the near future.
coming up with this list was a little harder than i thought it'd be, considering i have a huge indecisiveness problem :P sure enough, some of these products aren't what i reach out for most of the time (due to circumstances, really. i'd really love to use the bb cushion daily but it's not a long wear formula thus making it less optimal than say, revlon colorstay if i know i'd be outdoor all day!). but, based on their formulation alone, they stood out from the crowd!
how do you like these entries? i hope they didn't leave you unsatisfied :P
last but not least, here's me wishing you a happy new year! may 2015 be a year of more progress for each and everyone of us. :D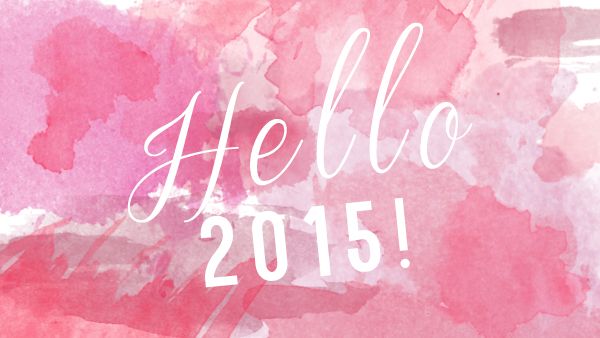 title image taken from the
dreamstime stock images
.