LUST LIST #1: SONIA KASHUK
since it's the holiday season now, i thought it'd be appropriate to talk about some of the many things that retailers have implanted into my little heart of desire. well, it's really just me sharing some items that i'm interested in of late, since i have more time on hand to do more research and "monitor shopping" (i mean window shopping online) now that i'm resting for my skin's sake.
sonia kashuk
may be a foreign brand to most who live outside of america, in fact, i never heard of this brand until one fine day, i watched lisa eldridge's video and saw her using the
hidden agenda concealer palette
. i thought it suited my needs (it's hard to find a salmon coloured concealer here), plus, it's so handy to have three shades! it was hard to get hold of, i had to buy it online at a rather inflated price. it retails for USD9.90, but i paid SGD28 for it. :(
whatever, i thought it's worth the while! ever since then, i've grown an interest for their brand. i wasn't too crazy about them until lately. i noticed they changed all their packaging to black. if you know me, you'd know i'm drawn to the "cooler" end of product design, as in.. black, edgy and stylish. i'm the kind of girl who likes shimmery black. what the hell, right? black, and shimmery? i like to rejoice in what i call "
understated glamour
", being glam without being loud so that i'm probably the only know who knows how girly i am.. :P i'm a living irony.
product quality is important, and so is product packaging. i think sonia kashuk got the latter nailed. i can't attest to their product quality since i only tried their concealer so far, but reviews about their product seem to be on the positive side. back to the packaging, the simplistic and sleek packaging definitely resonate with me. i also like that their products are all very angled and flat. just one of the small details that gets to me.
here are a few items i am lusting over right now.
EYES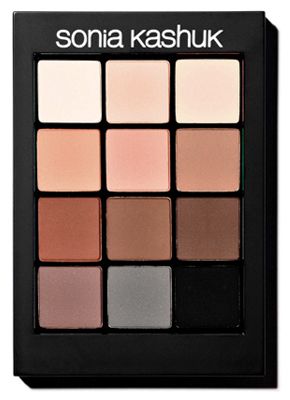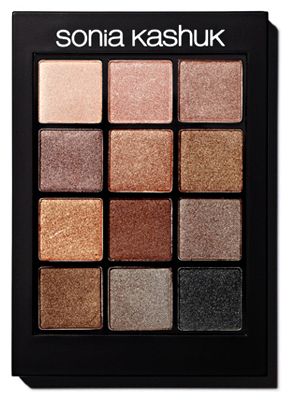 consists of 12 neutral shades each palette. they come in two variations, matte and shimmer. i'm lusting after BOTH to be honest..
i would love to use the matte palette to try out the american style makeup, as well as to use it to contour my nose and define my brows since they contain a good selection of soft beige colours. i also foresee myself mixing the grey with brown to get a cooler toned brown so i can fill in my eyebrows. even though i really like my
kate designing eyebrows
(eyebrow powder palette), i find the darkest brown a little too red sometimes. i'd like it to be more neutral. as for shimmer, those pinkish shades look so gorgeous.
FACE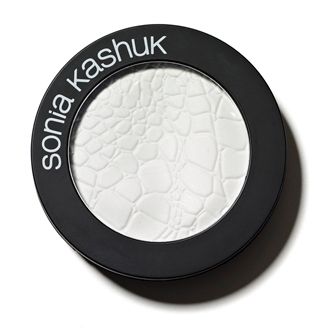 this is meant to be a very subtle highlighting product that gives the "lit-from-within" look. seriously, what's lit from within? i still don't get it. i heard that this can be used as a finish powder, i'd totally love having this because you know i don't like having an overly matte face as it looks too flat and lifeless to me. it does contain silica, so i expect it to be pretty friendly for people with oily skin!
BRUSHES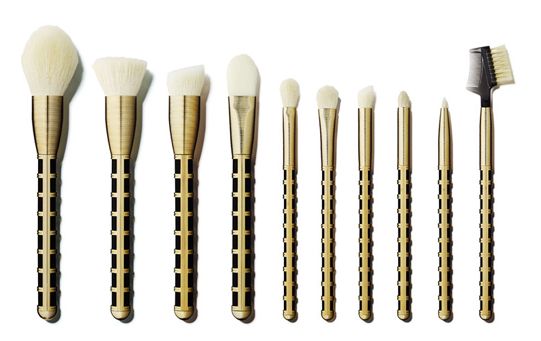 it was love at first sight. ever since i saw these over at
musingsofamuse
, i can't stop thinking about owning them.. the pairing of black and gold is just so.. luxurious yet not over the top. all of the brushes are made of goat hair, except for the angled duo fiber brush (goat and nylon), angled duo fiber crease brush (pony and synthetic mix), domed pencil brush (synthetic mix), both synthetic pointed eyeliner brusha nd the lash/brow groomer are made of nylon.
the 10 pieces includes (left to right):
domed powder brush, flat top multipurpose brush, angled duo fiber multipurpose brush, foundation brush, eye shadow brush, blending brush, angled duo fiber crease brush, domed pencil brush, synthetic pointed eye liner brush, and a lash/brow groomer.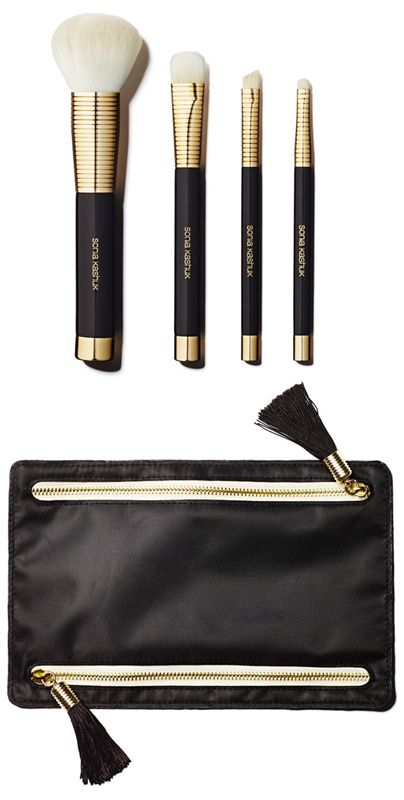 i swear it's the packaging that got me.. look at those shiny black handles with gold accents. they also seem to be smaller in size, so it makes them perfect for travelling! i don't know about the clutch though. the tassel is nice, but why two zips?
the 4 pieces includes:
powder brush, duo fiber shader brush, angled eye brush, and a smudge brush.

i'm attracted to fluffy brushes because they seem to blend eyeshadows out better. i started wearing make up using this really cheap eyeshadow brush i bought from a small shop that sold these travel sized brushes. all the other brushes sucked, but the eyeshadow brush was just what i needed - something soft and slightly long bristles so that they can soften out any shadows. too bad i lost that brush :( the other 4 eyeshadow brushes that i currently own doesn't seem to be able to give me that effect. i'll talk about them later maybe?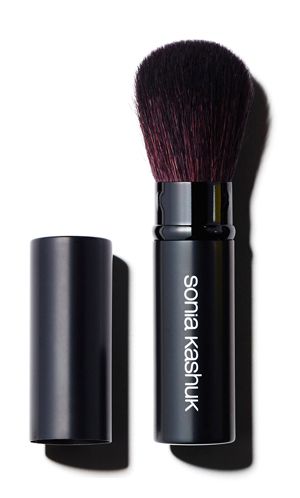 they kind of remind me of the jill stuart ones that came with their blusher. do i need one of these? actually.. no. hahaha but this is a lust list. plus i really like the black packaging. SO CHIC.
i don't own any blush brush (in my opinion, the only difference between a blush brush and a face brush is the size). i usually carry a very small brush (the one from the media blusher) along with my powder foundation when i go out in case i decide to touch up a little bit of my make up. they tend to crease under my eyes, it's good to have a powder to dry that up. this brush seems small, so it should fit that area just fine for me! and i do foresee myself being on the go very often, so having a portable brush seems like a necessity. who am i bluffing, it's a imposed necessity :P
IN A NUTSHELL
you can totally tell i'm more into the brushes more than the other products that sonia kashuk offers. they actually have an extensive range of cosmetics and body care products. i blame the beautiful packaging of those brushes that spurred my sudden desire in owning 10 brushes. i really don't need it..
that's why this list is called a LUST LIST. :)
surprisingly, i couldn't find too much reviews of their products, i guess it's because sonia kashuk's price point is relatively higher than most drugstore brands, people tend to favour the wallet friendlier brands. the price is ok to me because most products in singapore are that expensive anyway (since they're all imported).
do you like me sharing items i'm interested in from specific brands? let me know!