Long time no review
Well.. Let's see if I still remember how to do a proper review since I haven't been able to do it for so long. You know.. Because of my skin.. I kinda stopped using all skin care products. So lip balms are like the only stuff that are reviewable for a long time.
Let's begin. (Typing this as I stuff my face with fruits. Feeling hungry before dinner!)
The DHC lip cream is a dainty little lip balm (contains only 1.5g of products) made for ants maybe. The lip balm itself has no fragrance, but it sure does have a scent. Not really pleasant, but also doesn't stop me from using it. I just tried sticking the tube too close to my nose for comfort to figure out how to best describe the scent. I think it's the smell of rancid olive oil, as it smells similar to some organic olive oil lip balms I've tried in the past. It just doesn't smell fresh.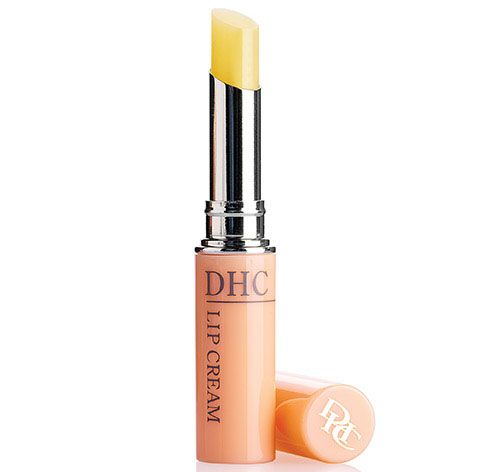 Photo credit:
DHC
The lip balm has a light yellowish colour to it, is soft and glides on upon warming up to my skin temperature. With one swipe, you'd get a thin film of the lip product hugging your lips. This is probably what I like best about it - it doesn't deposit too much product. It's soft, but not that soft where it'll make a mess. After all, a thin film is all you need, especially when using this to prep your lips before lipstick application. I find that the product doesn't really interfere with lipstick application, meaning lipstick will still adhere to my lips despite having a layer of lip balm on it.
It's not sticky nor glossy, only a slight sheen is observed. It moisturizes my lips just fine, nothing too special in my opinion, as the good old Vaseline petroleum jelly does the same job for me. Except, I gotta admit that Vaseline is a lot softer than the DHC lip cream, so it tends to applies thicker than the latter (unless you control the amount you use carefully).
I used the photo from the official DHC site because I didn't want to show you guys the sorry state my lip cream is in. I used it up within a month (used it day and night as my exclusive lip balm to see how fast it runs out) and resorted to extracting the remaining products that's within the lip balm holder. I used something to dig it out and it just looks like a murder scene.
The skinny tube, while it helps with a more precise application, also makes it hard for me to clean it out after the exposed part of the lip balm is exhausted. Usually I can dip my finger into the lip balm holder to use the leftovers, but unless you're of alien descent with unusually long and skinny fingers, you'll need a tool. I used a toothpick to get it out but it didn't do a good job. I could have used a cotton bud to dip and apply, but how many cotton buds will I waste in the process?
Just a question I ponder at night that helps me fall asleep.
The ingredients used in the DHC lip cream are mostly derived from botanical sources.
lanolin oil, caprylic/capric triglyceride, euphorbia cerifera (candelilla) wax/candelilla cera/cire de candelilla, beeswax/cera alba/cire d'abeille, lanolin, stearic acid, squalane, paraffin, olea europaea (olive) fruit oil, pentylene glycol, tocopherol, phenoxyethanol, stearyl glycyrrhetinate, panax ginseng root extract, aloe barbadensis leaf extract
We have the moisturizing ingredients like lanolin and squalane. There is also paraffin forming part of the lip balm base (the other being olive oil).
Some people with chronically dry lips (or from medication like accutane) found relief in the DHC lip cream. But if you have an average lip like mine, you'll probably find any other lip balm works just fine for you. For a price of
USD 9.50
(holy cow it's
SGD18.90 at watons
), I believe there are other options that work just as fine, but cost lesser.
In a nutshell:
- Moisturizing, for about 4-6 hours before I have to reapply
- Applies only a thin layer of product, awesome for priming lips
- Fragrance free
- Contains botanical ingredients
- Moisturizes like any other lip balms for my average lips
Unrelated thought:
Phew! After writing all of the stuff, I'm relieved I can still write at all.
There isn't any beauty news that interest me enough to want to blog about it. Also, I was at a wake 2 weeks ago and was unable to blog.

To be honest I've been avoiding review posts for a while, not just because I have no content to write about (since I'm not using much products), but also because to come up with an entry like that, I need to take photos of the product. To take a good photo, you need good lighting. Having lived like a vampire for the entire time my skin is bad, I still don't really like the idea of being in a brightly lit room. I'd inadvertently see my skin and it upsets me. I thought I'll be steeled by now, but it still hurts me to see it being abnormal and all.
Taking that photo for this entry is all I can manage for now. I channeled all my focus on the subject and managed to avoid glancing at my hands (that's holding the camera, and I need to look at the camera to review the photos and stuff) for that short period of time. Let's take it one step at a time.
One photo this time, maybe two photos the next. :)