Another liquid matte lip colour
I just snooped around on the Maybelline Japan site and found out they're releasing a new liquid matte lip colour. I can't call it a lipstick because it's not!
Maybelline claims it is a velvety liquid lip colour that turns matte. HOWEVER, lots of
review
said it doesn't turn completely matte. It doesn't set like other products, so technically speaking it doesn't feel as dry. Downside to that is it's not a long wearing formula (which might be a upside to someone else with drier lips).
Liquid matte lip products have had its 15 minutes of fame after so many other brands released something like that in the previous year (NYX, Colourpop, Kylie, Anastasia beverly hill, Milani, just a few I pulled off my head). It feels like Maybelline is a little late on this train that's already leaving the station (or is liquid matte lips here to stay?).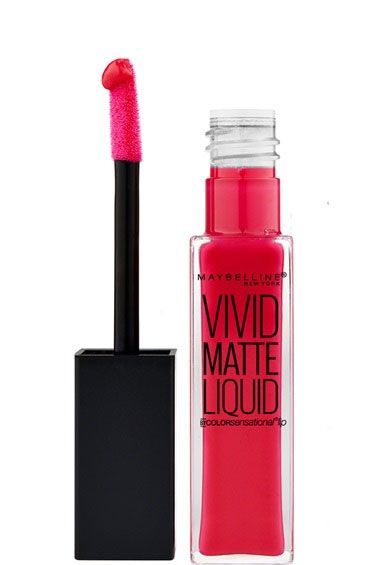 The VIVID MATTE LIQUID was released in the USA at the end of 2015.
It has been repackaged for Asian release. I haven't visited any drugstore in a long time so I don't know if it's actually in Singapore yet or not. It might have came and gone for all I know, but I can't find any information on its official site, so I'll assume it haven't hit the shelves yet. For some reason I feel kinda deja vu when I saw it on the Japanese site. I might have seen it when I passed by Watson's a while ago!? (Brain starts to question reality)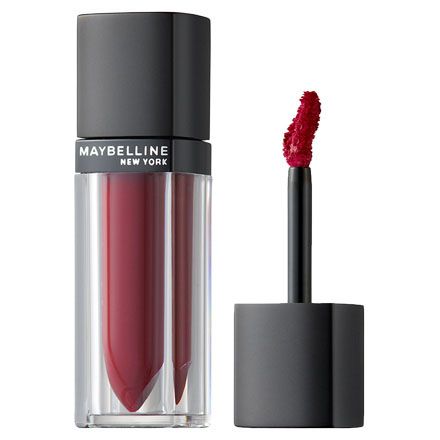 Anyway, you can see the packaging is reminiscent of the Lip Polish. The applicator is also different from the US release - this is more angled and flatter. Should do a good job getting the product into the corners of the lips without messing it up.
The US version has 21 colours to choose from. We have a grand total of 7! (There's only 6 on the
Official Maybelline Japanese site
though) With that said, the selection of colours should be well loved by the majority, since they carry the shades you can wear on a daily basis.
Asia haven't caught on the nude lips trend yet, so I'm surprised to see they have included one nudish shade!
As they are numbered differently from the US version, I can't match the Asian colour code to their respective US colour codes.
If you want an affordable liquid matte lipstick that sets and stays (for at least 3 hours), you can check out the
Bourjois Rouge Edition Velvet
. My friend gifted me one and IT'S AMAZING.