How To : Korean Ulzzang/Uljjang Make Up (Ft. Aegyo Sal)
back with a makeup tutorial! this is a look that i never thought of wearing because i have an eye bag that may interfere with the aegyo sal, but i figured out a way to overcome that.. until i start smiling that is. i guess you probably already know what the aegyo sal is if you are interested in this look, so i'll save my breath.
the most important thing for this look is none other than concealing the dark circles. "resetting" it to a canvas that we can work on is always a goal, but this look will draw attention to the lower eye lid area, driving the need for perfect concealing more so than usual.
your base makeup should look natural yet brightening - being visually flawless is the aim. the eye makeup will remain bright and light, paired with sharp, black and thin eyeliner that will elongate the eyes naturally. korean straight eyebrows and the aegyo sal are definitely part of the package. the lips and cheek are really up to you, but i went with a vibrant yet tinted look so that the entire look remains refreshing and light.
watch the video here!
PRODUCTS USED____________________________________________________________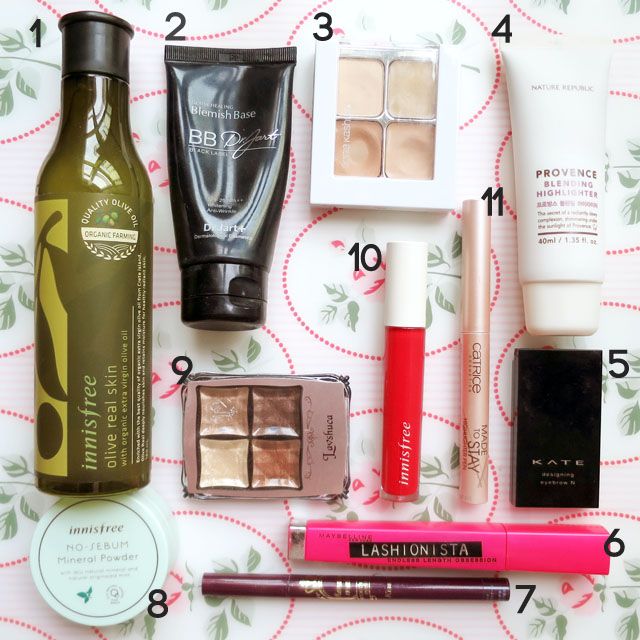 from left to right, clockwise:
1. innisfree olive real skin (emulsion type toner)
2. dr jart+ detox healing black label bb cream
3. sonia kashuk hidden agenda concealer 07
4. nature republic provence blending highlighter
5. kate designing eyebrow N (EX-4)
6. maybelline lashionista mascara
7. heroine make smooth liquid liner (black)
8. innisfree no-sebum mineral powder
9. lavshuca melting eyes (BR)
10. innisfree creamy lip mousse (05 vitamin red)
PICTORIAL_________________________________________________________________
1. BASE MAKEUP

click on image to enlarge!
step 1: massage and pat the lotion until everything is absorbed into skin. the lotion keeps the face hydrated and helps to impart some dewiness to it.
step 2: brighten and even out skin tone with a moisturizing foundation of your choice, as long as the foundation is NOT matte.
step 3: conceal the under eye circles!!! colour correct with the darker shade before brightening with the lighter shade. cover any other spots too.
step 4: apply the liquid highlighter onto the forehead, nosebridge, and cheek area for the extra glow.
step 5: powder the brow and nose area to absort any oils. stay away from the forehead as we want to retain that glow, and powdering it will mattify it.

click on image to enlarge!
step 6: fill in your brows, keep it short, straight and full. if you don't know how to get a
korean style eyebrow,
don't worry! i've done a separate tutorial (both video and pictorials included).
step 7: apply the eyeshadow according to the steps above. the shimmery eyeshadows will add a jewel effect to brighten up the eyes.
step 8: line your eyes accordingly. the aim is to lengthen the eyes. keep the eyeliner as thin as possible, according to your own eye shape.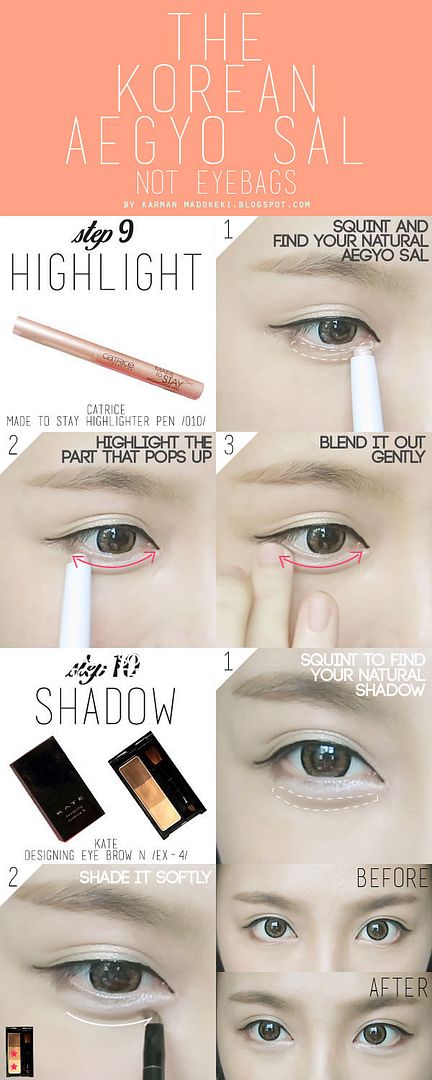 click on image to enlarge!
step 9: squint to locate the muscle that makes your eyes look puffy, it's the one that pops up. highlight along it and blend it out a little.
step 10: squint again to locate the natural shadows, mix the two shades of brown together and swipe along the shadow gently.
doing so will give your eyes the puffy look without you squinting/smiling all the time.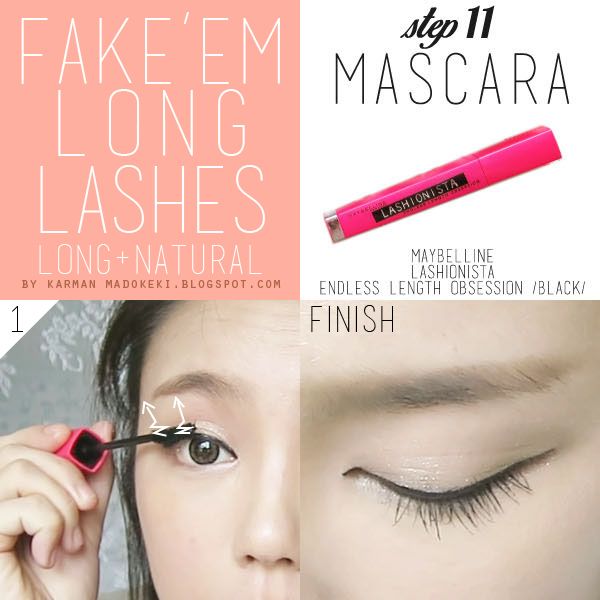 click on image to enlarge!
step 11: lash up! for lenghtening formula, wiggle just a little bit to make sure the lashes are captured by the wand, and then pull it upwards and outwards to distribute the fibres in that direction. you'll end up with natural and long lashes.

click on image to enlarge!
step 12: apply the lip product onto your lips and smack it to blend it out into a light tint.
step 13: warm a dot of lip product between your fingers and apply to cheeks.
i also made an instagram version :D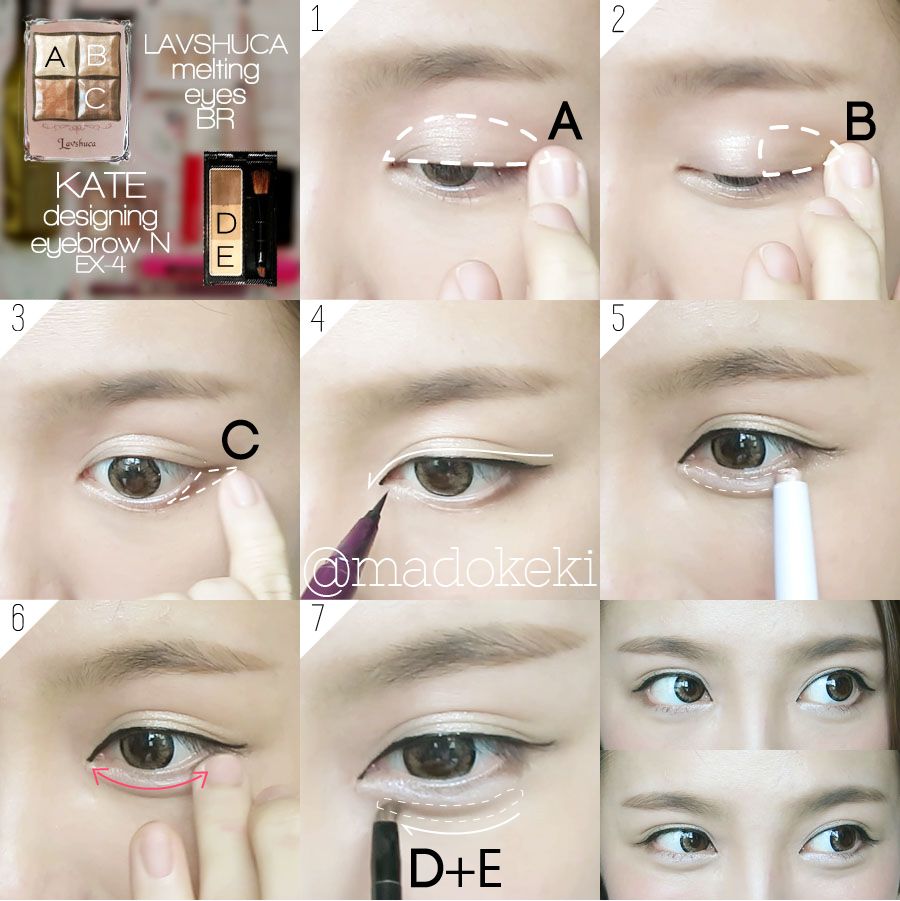 click on image to enlarge!
FINISHED LOOK____________________________________________________________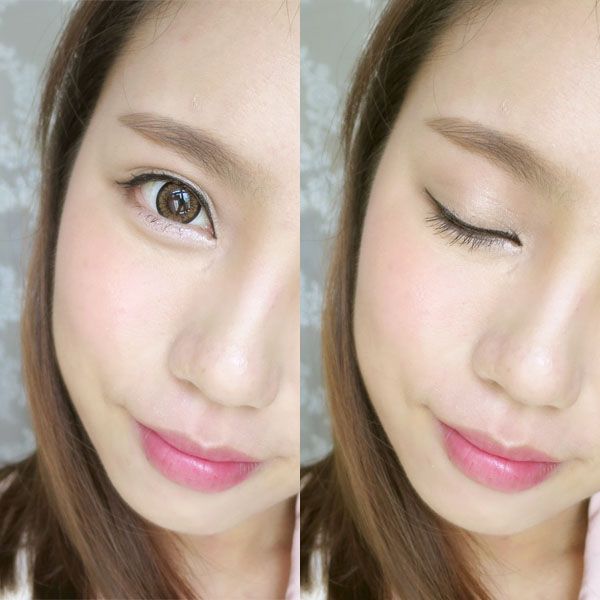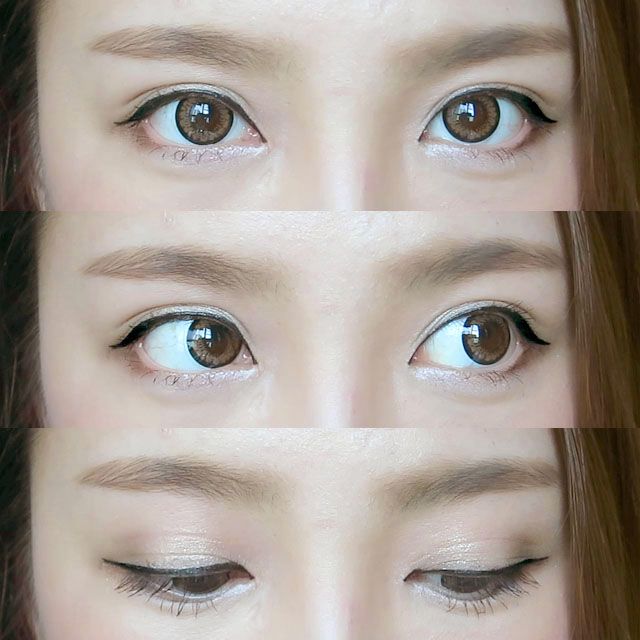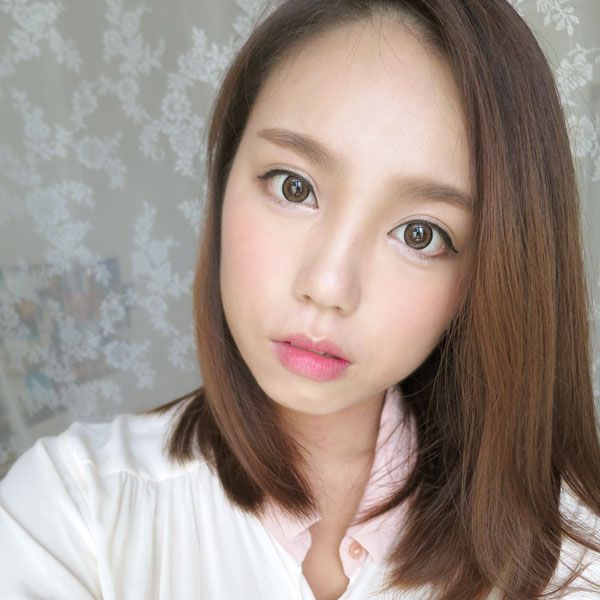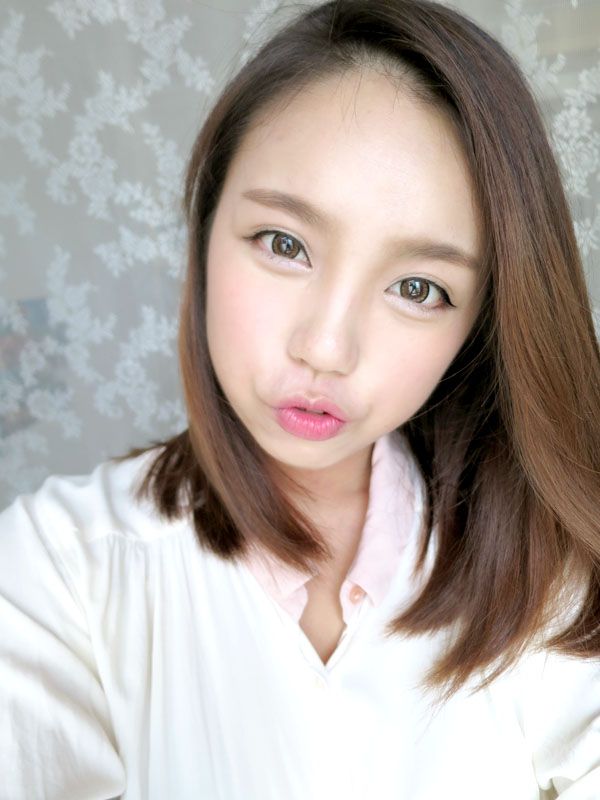 hope you all like the look! the eyes are so crisp and clean, i really like how it looks. however i'd go without the aegyo sal on a normal day because my uni-eye bag (i only have it on one side of my eye!) makes it hard for me to rock this look. there are just some looks that i can't work it, this is one of them. but that doesn't stop me from sharing my tips with you all!
if you tried this look out, take a photo, share it on instagram and tag me @madokeki, because i'd love to see your version of it! remember to always tweak the makeup looks to suit yourself!
xoxo
karman