Innisfree Olive Real Skin (Review)
i'm only doing my research for this product right now as i'm writing this because i received this as a gift from my relative. it's a toner, but koreans call then "skin". this is different from what americans call toners though. this is NOT an astrigent. asian toners are meant to be used after washing our face to prepare our skin for the other skin care we'll be using after. by hydrating our face with the toner, it supposedly allows the skin to absorb active ingredients better later.
most toners i've used are oil free, so this is definitely something new for me. it contains organic extra virgin olive oil. it's emulsified to form this slightly thick emulsion that is surprisingly light on my skin and is absorbed quickly. the scent is SO LOVELY - a slight tinge of citrus.
from its
website
, it claims to be
A highly enriched hydrating skin with nutritious organic olives to fill in the skin with nutrition.
so this is a very basic toner that aims to hydrate the skin. nutrition wise.. ERRR. if my skin is getting nutrition from the outside, i'll have to be very worried.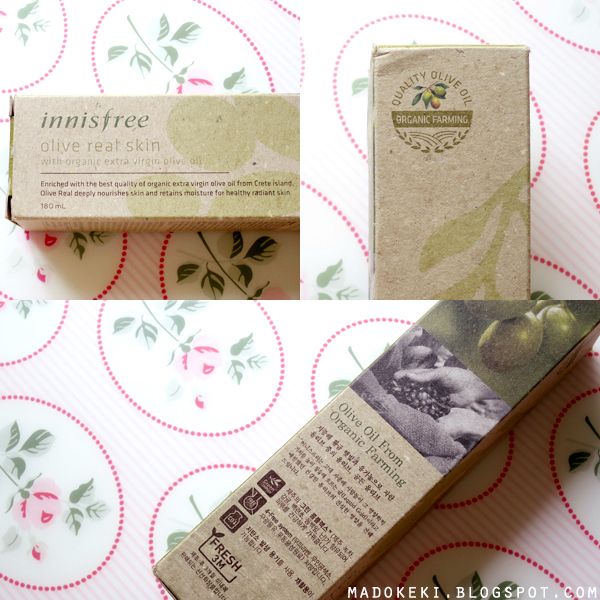 their brand is all about being organic and eco friendly, part of their brand image i guess!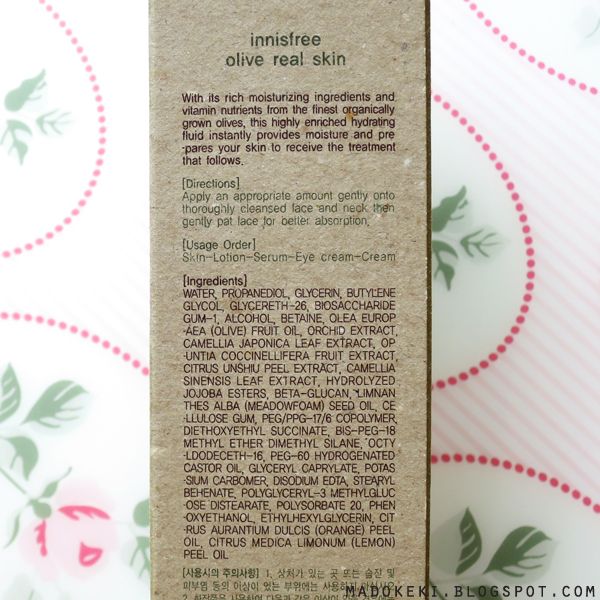 it's nice of them to include english ingredients and usage information.
i look a look at its ingredients, the top ingredients are
water, propanediol, butylene glycol, and butylene glycol
, all are
humectants that will help retain moisture on the skin
.
olive oil is pretty high up there too! don't worry about the alcohol because this toner is NOT DRYING at all. the alcohol is probably there to open up pathways for the skin to absorb more product. there're a lot of other natural extracts, even though i don't know their purpose and effects.
apparently they don't contain parabens, but they have phenoxyethanol as the preservative to make its shelf life longer.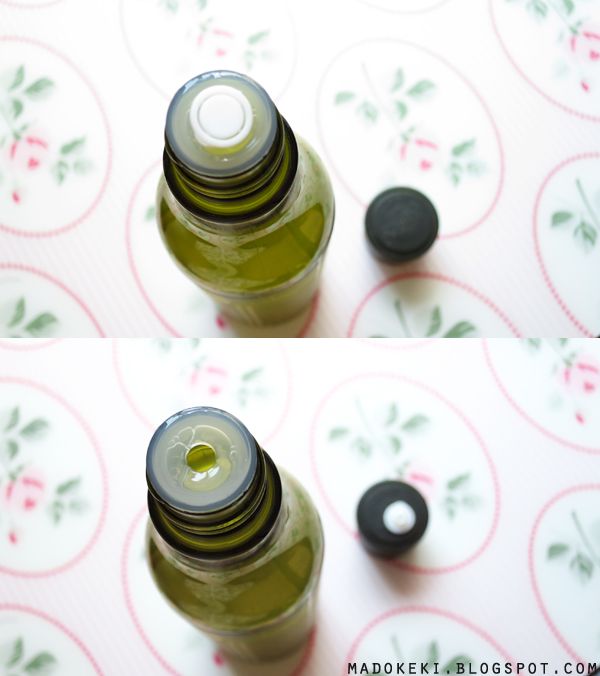 it comes with a little white stopper to prevent spillage. you can throw that away after you transport it home safely! the opening may be a little too huge for my liking. i try to do a magic trick everytime i pour it out of the bottle by tipping the bottle really really quickly, so quickly that you can't see my hands move at all.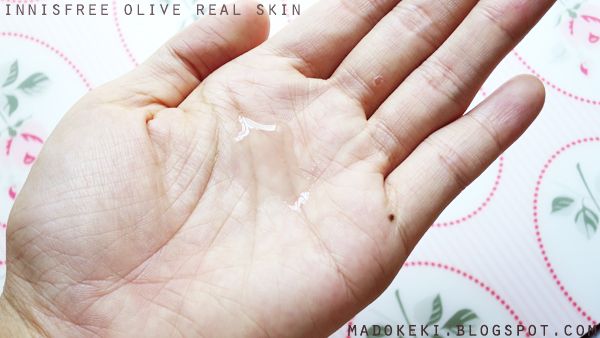 it's a little cloudy, afterall, it's an emulsion. a little bit thicker than water, but still quite watery.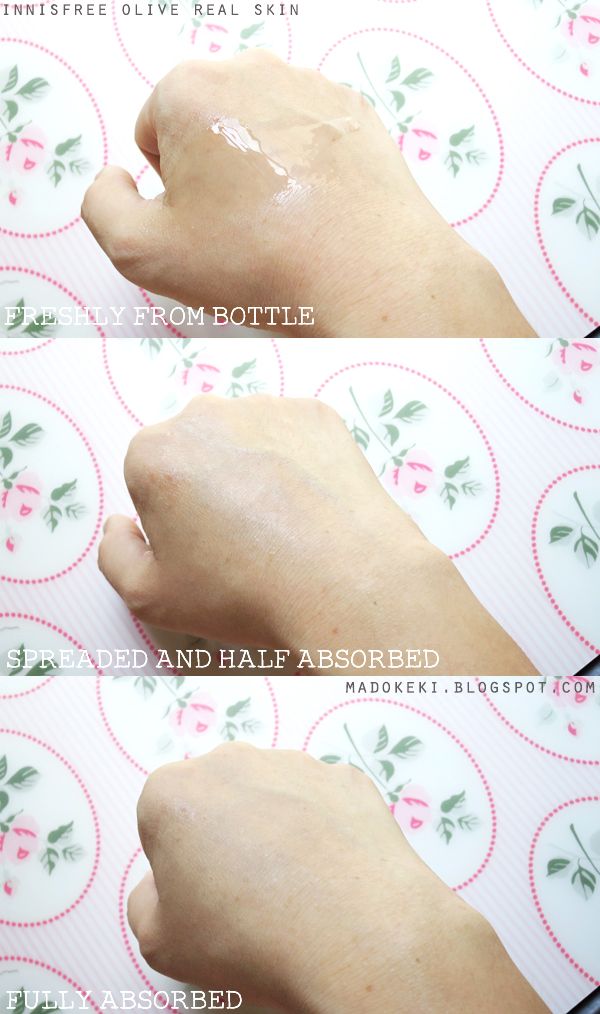 from start to finish it didn't even take a minute. it absorbs very quickly. my hands returned to its matte looking state after all that patting. on my face, there can be a little sheen (but that is desired by me).
IN A NUTSHELL
texture: slightly viscous, spreads easily and absorbs quickly.
after-feel: no adhesive feeling like the hyaluronic acid toners made me feel. skin feels soft and hydrated but not for long.
fragrance: slightly citrus scented, makes me feel like a salad with the olive oil dressing and a dash of lemon juice.
IMHO
i've used this for a good half a year, but i haven't been very consistent with it as i switch in and out with the whitening toner that i have. it does a good job preparing my skin for what comes next. i feel that the oil in the toner helps open up my skin to other oil based ingredients in my creams, so that's a good thing.
since there isn't that sticky feeling that hyaluronic acid toners give me, those who dislike that feeling may be interested in this product. however, i feel that this product isn't moisturizing on its own. i definitely need to throw on a cream after that. you know how come oils can make you feel dry? you'd be surprised that this toner doesn't leave me feeling oily at all. i guess all that olive oil got absorbed by my skin instead of sitting on top forming a protective film to keep it hydrated.
all in all, i enjoy using this product, partly because i really love the scent. it makes applying my skin care a pleasure.