Revlon Colorburst Lipstick 012 Cherry Ice
while searching the revlon website for its official information, i realize this product may be discontinued as i couldn't find anything. i think revlon is moving towards the chubby tube balms and lip butter product line for good. well.. :(
i'd have to construct what colorburst means to me based on my definition then - to give you a burst of colour in a lightweight formula. if it's a slick formula, i think it'd be called colorbomb. :P because it gets messy.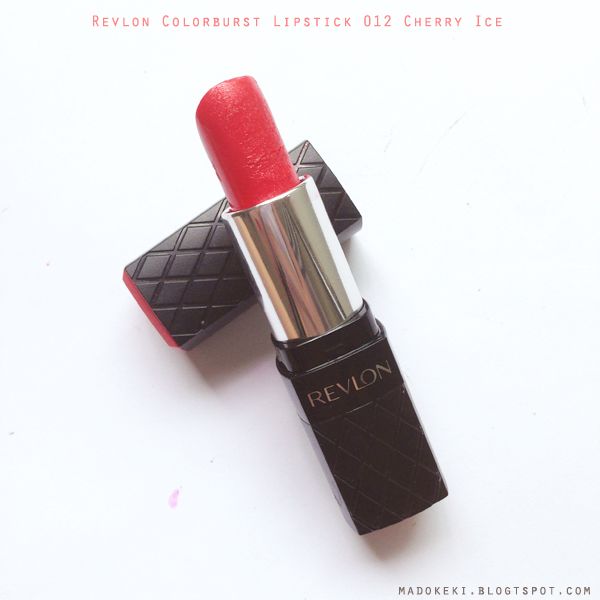 one swipe on the left, 2-3 swipes on the right.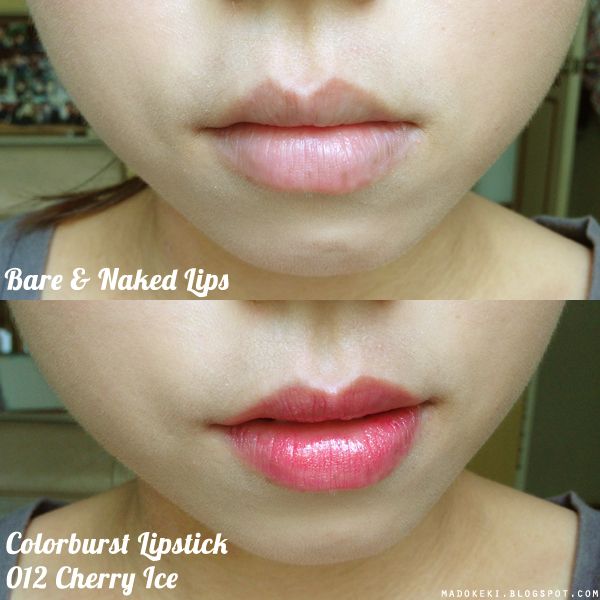 about 2 swipes on my lips.
012 cherry ice is a slightly cool red (with blue undertone) loaded with gold shimmer. it has a jelly-like look (clear translucent type), the pigmentation isn't as strong as a creamy type lipstick.
the bullet has a hard time melting off onto my lips. application is not smooth and it tugs onto my lips a little when i try to apply it. the bullet broke. :( and it does feel a little gritty when it touches my lips, but once it's on the lips there're no bits or pieces that would give rise to those feelings. i have no idea what those grits on the bullet are.
it is lightly scented with a vanilla like scent.
IMHO:
as i have a yellow undertone in my skin, this cool red doesn't complement my skin tone very well when i wear this on my lips. perhaps it'll work much better if i brighten up the area around my lips prior to wearing this lipstick. however, since the bullet broke on me, i have been wearing this as a lipstick very rarely as application becomes very difficult (and i can't be bothered to fix the bullet). i love this lipstick nonetheless because i love using it on my cheeks to give me a very natural flush to my cheeks. the jelly finish makes this product perfect for that purpose (it creates a sheer red tint on my cheeks, unlike cream formulas)! i feel the effect of its colorburst more on my cheeks than on my lips, because a little product is sufficient to give me that natural glow that i love. moreover, it's texture is much more easier to work with as compared to a liquid tint.
i love this as a blush, but not so much as a lip product.
i got this in HK sasa for HKD$98.