Meishoku Organic Rose Skin Conditioner (Review)
another product that i didn't buy when i had the chance to in hong kong. it wasn't on my radar then as i haven't researched that much into this line yet, but once i got back to singapore.. DAMN IT, why didn't i get it!? it has such good reviews being the cheap and good astringent. even though it's named "skin conditioner", it really is an astringent as it contains witch hazel extract, and also some other hydrating things inside (note: this is the equivalent of an american toner), so it's slightly different from the toners - this comes before the toner.
if there is one thing i want you to know about this product, it's the wonderful damask rose scent. it smells so luxurious and relaxing, I LOVE USING IT!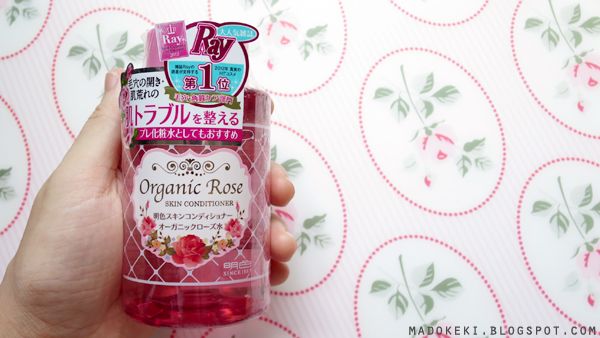 what's pink and chubby and fits right into my hand? i love the packaging!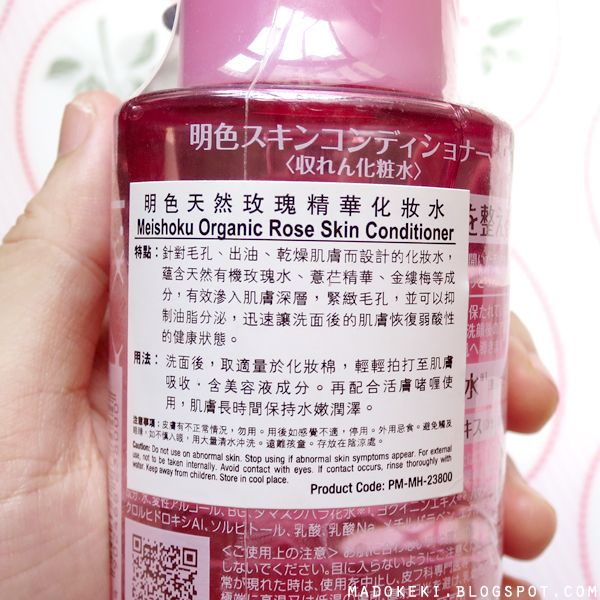 they have chinese instructions on the outermost wrapping.
"what's special about this skin conditioner: it is formulated for pore ridden, oily, and/or dry skin. contains natural organic rose water, job's tears extract, witch hazel etc. it is able to penetrate into the skin to shrink pores, control sebum production, and quickly returns the pH of the skin (to a slightly acidic state) after face washing.
directions: after washing your face, apply some onto a cotton pad and gently pat into your skin until it is absorbed. it contain lotion ingredients. when paired with the skin conditioning gel, your skin will remain hydrated even after a long time."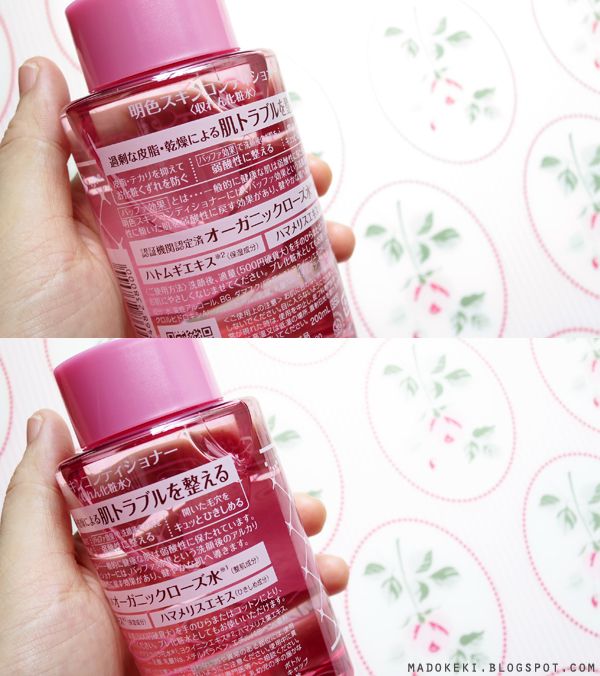 if you don't already know, rose water has moisturizing properties.
when coupled with all the other active ingredients, this is a moisturizing astringent that can help to control sebum production. soap and face wash are usually alkaline and that disrupts the acid balance on the skin. the skin conditioner is able to return the skin to a slightly acidic environment. lastly, it shrinks pores. it's like a product that targets all possible troubles!
the ingredients as obtained from their
official website
:
水、変性アルコール、BG、ダマスクバラ花水、ヨクイニンエキス、ハマメリス葉エキス、クロルヒドロキシAl、ソルビトール、乳酸、乳酸Na、メチルパラベン、エチルパラベン、香料
i'll try to translate all those ingredients into english:
water, denatured alcohol, butylene glycol, damask rose water, coix seed extract, witch hazel leaf extract, chlorohydroxy Al, sorbitol, lactic acid, sodium lactate, methylparaben, ethylparaben, fragrance.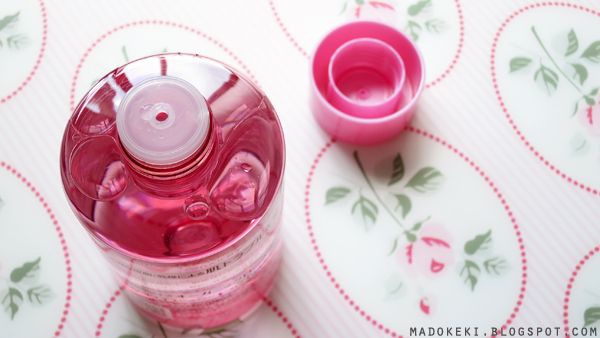 there is a small opening, preventing too much product from being poured out.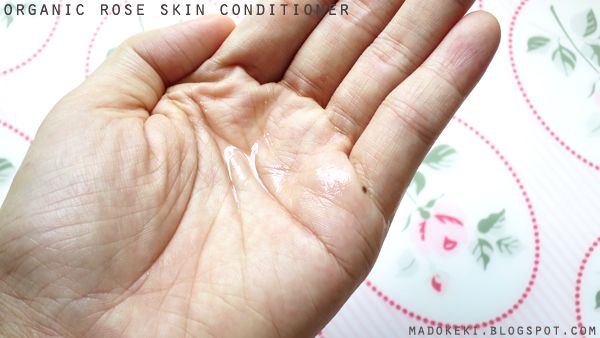 it looks like plain water, feels like water, flows like water too.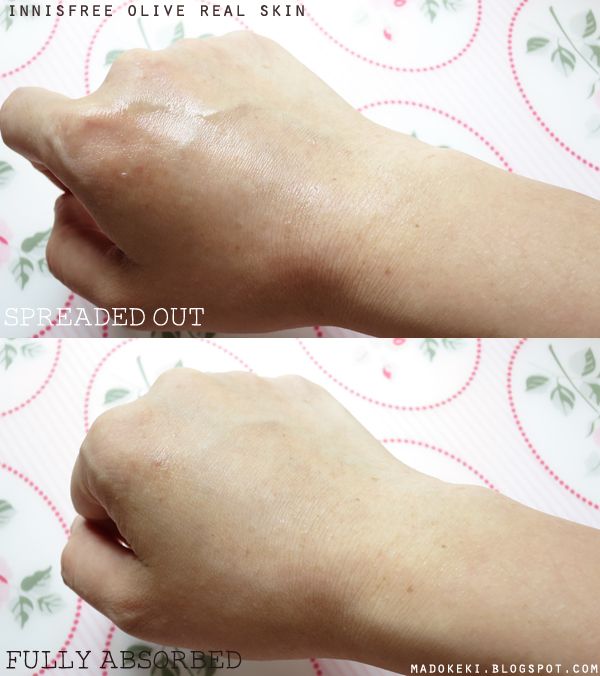 it also absorbs pretty quickly too!
IN A NUTSHELL
texture: watery, absorbs fairly quickly.
after-feel: no sticky feeling, skin feels hydrated and smooth right after application.
fragrance: VERY LOVELY ROSE SCENT.
IMHO
i've been using it for almost a month now, and i notice the oils on my forehead isn't as much as it used to be. BUT i'll keep observing to see what happens. i did follow the suggestion to use it with a cotton pad for the first few days, but i got lazy and started patting it in with my palms instead.
honestly speaking, the rose scent was such a delight, it probably distorted my views on it. but.. I REALLY LOVE THE SCENT. it's as though even if this product doesn't do what it says, i'll still keep using it because the of the aromatherapeutic effects. and i feel so pampered when i use this.
everything about this product is on point - packaging, price, scent, and application. i'm slowly seeing effects too so i think i'll be in love with it for a very long time.
my gf picked this up for me in HK for HKD$79.