How To Get Korean Style Eyebrows
i don't remember when did the korean style eyebrow start to take over asia, maybe it was 2 years ago, or was it 3? i never understood why would anyone want such straight and horizontal eyebrows, but now i can! it makes a person look more youthful and child-like! over time, i've come to embrace it, but i'm still more inclined towards a slightly angled brow instead of totally horizontal (or even droopy) brow, so this is my take on the korean style eyebrow.
the key points of this eyebrow look is
1) full looking brows that resemble brows that haven't been over tweezed - which is usually the case for adolescents, hence the link between fuller brows to youth.
2) little to no arch which is also a sign of youth as kids don't usually have very well define arches.
3) the brow is straight - little to no curvature.
4) natural looking and not over done, because we're trying to look youthful after all! youthful = doesn't look over made!
PRODUCT USED_____________________________________________________________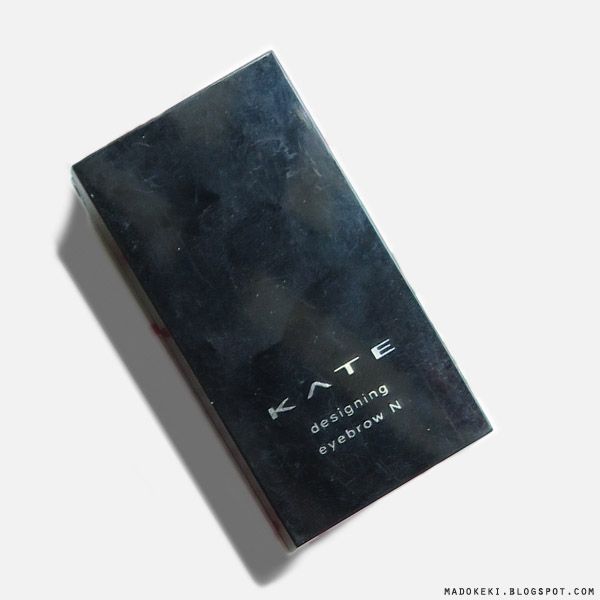 kate designing eyebrow N (EX-4) has a yellow undertone.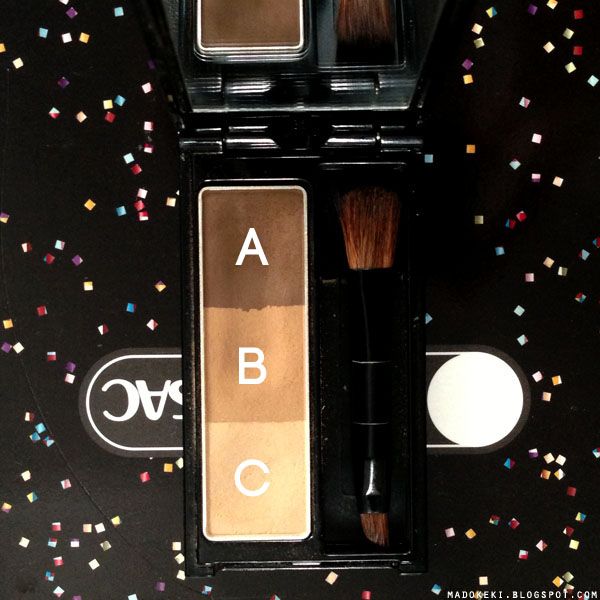 A: darkest brown (to be used for the tail of the brow as it suits my hair colour)
B: middle brown (can be mixed with A for the head of the brow)
C: lightest brown (for contouring)
PICTORIALS________________________________________________________________
before you fill in your brows, you have to make sure that your brows are tweezed/shaved to fit the shape.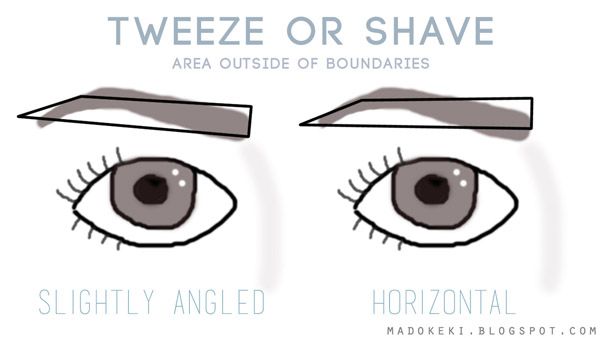 if you can't bear to tweeze your brows, you'll have to contain every part of your brow into the borders and what you get is brows on roids. ever heard of
crayon shin chan
?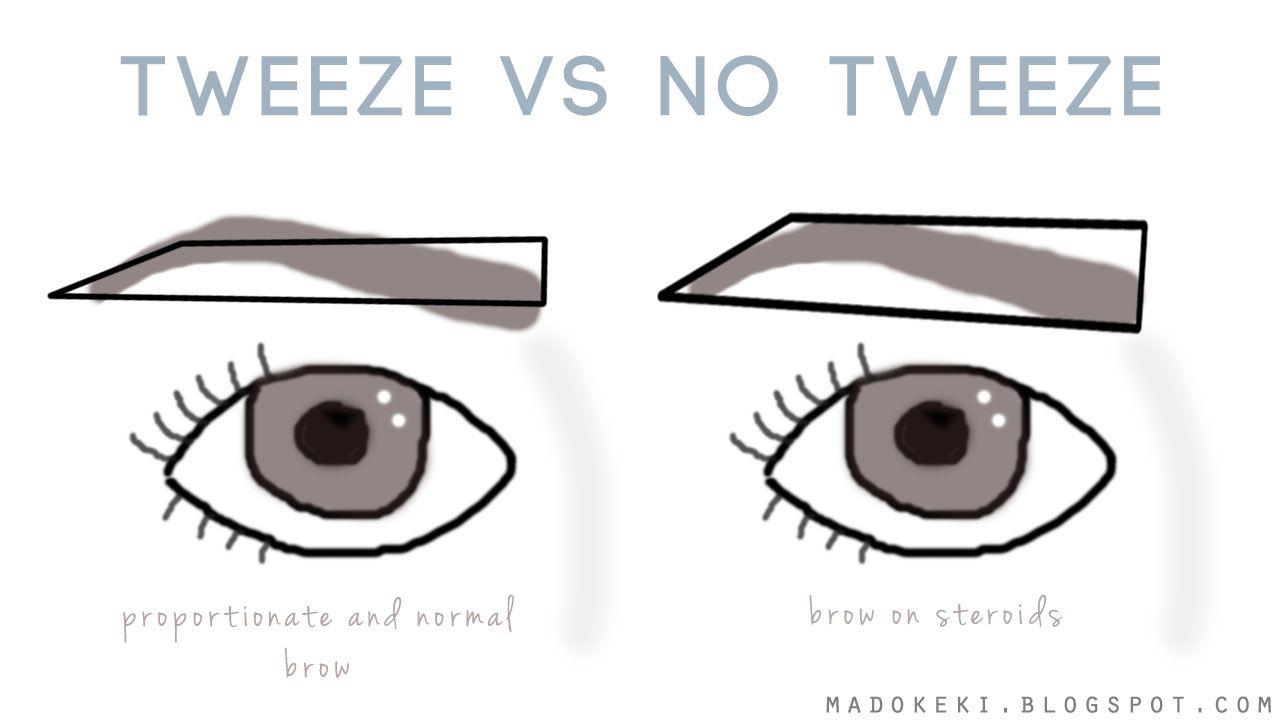 of course, if you're into this kind of brow, then go ahead and just fill it in according to the diagram i drew!
if you're like me and prefer a longer and slimmer brow than the steroid brow, you can then proceed on to filling it in after you shaped your brow accordingly.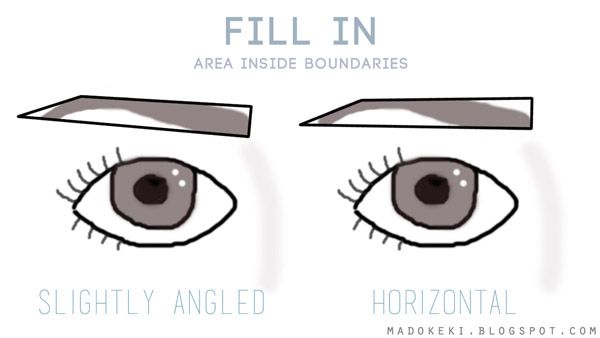 it really is as simple as this - filling up the gap below your brow arch, and the area above your head of the brow! here are two variations of the brow, the one of the left is slightly angled (what i prefer personally as it suits my face better). however, if you prefer a fully horizontal one, follow the one on the right.
self explanatory pictorial coming right up:


click to enlarge!
NOTES_______________________________________________________________________
i admit this part is more of a personal preference thing, so what applies to me may not apply to you. these are some of the things that i steer away from. please remember that what suits me may not suit you! (IMPT: please scroll to the bottom where i address this again!)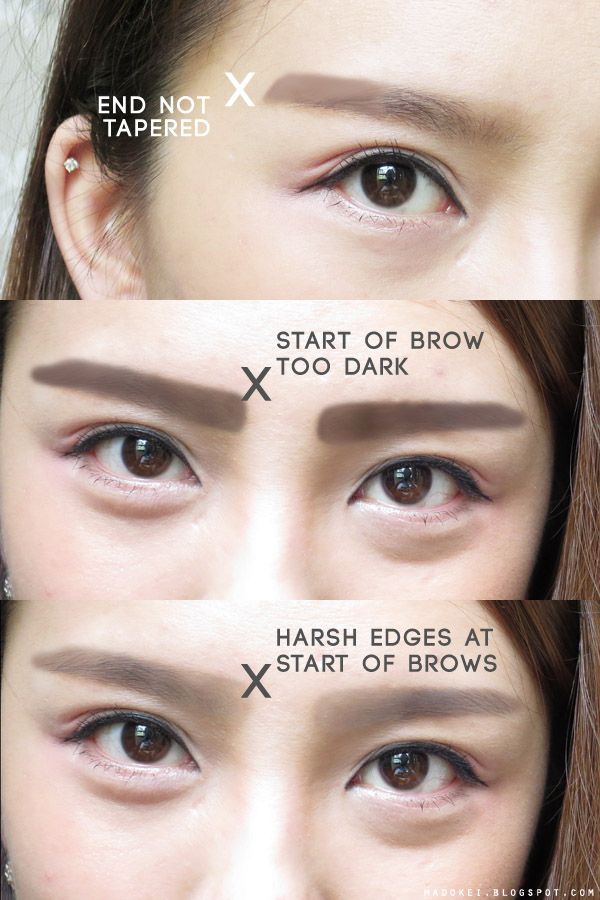 1. untapered ends - this is actually fine if the brow is long enough, but often times korean brows are meant to be short (doesn't extend beyond the length of the eyes), that's when it starts looking a little disproportionate to me.
2. dark start of brows - since we're going for the natural look, the head of the brow should be a shade lighter to mimic untweezed brows. often times, only tweezed brows have such clear borders.
3. harsh edges at the start of brows - it's bordering on the same idea as the previous idea. by blending the harsh edges out, it makes the brow look more natural as though it's part of your body.
there's one that i didn't show in the image above, that is a brow that is too short. somehow it just don't suit my eyes and my face, perhaps because i have a wider face, i really need that longer brows to balance things out. EVERYTHING BOILS DOWN TO PROPORTION AT THE END OF THE DAY!
FINAL LOOK__________________________________________________________________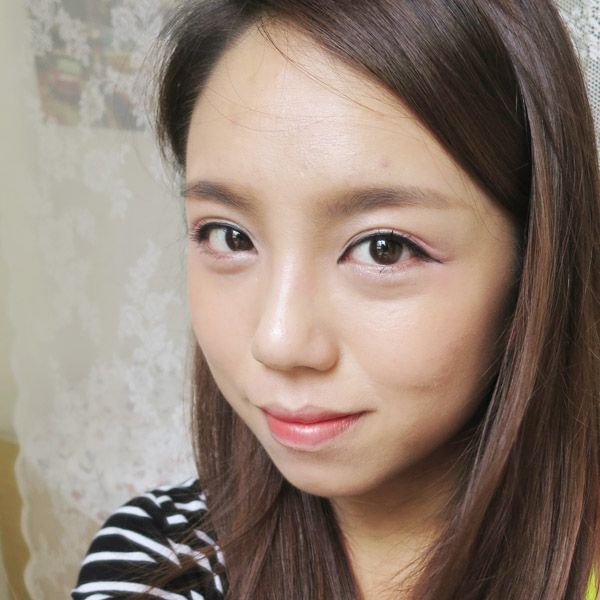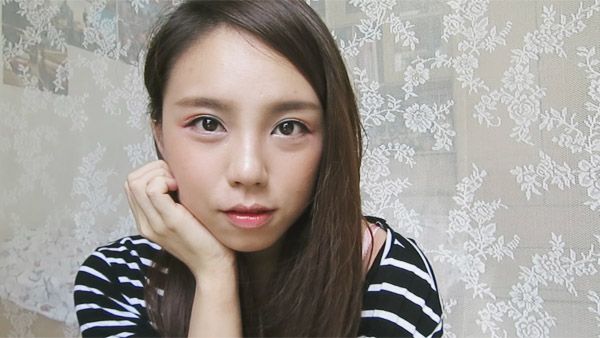 i hope you found this sharing useful!
i actually came a long way dealing with my brows before i perfected MY korean style eyebrow.
before this.. i've experimented with a few different brows before finding one that i think really suits me the best.
at the end of the day, it's about getting that brows that complements your face the most!
don't be afraid to experiment by tweaking things here and there until it's your brow!
the one and only in the world!
thanks for reading!
hope you found this useful!
xoxo
karman