"No MakeUp" MakeUp Look
here is my take on the "no make up" make up look. the previous time i attempted something so light (the chun song yi make up.. which i will not link because it's pretty fail.....) i thought i didn't suit such light make up. this time round i learnt my lesson and tried to correct those mistakes.
the essence of no make up make up is simple: no obvious eyeliner and no shocking lip colour. the cheeks should look like it's glowing from within your skin. there shouldn't be an obvious boundary between the different layers of products. everything should blend into one seamless finish to make your skin look a little more refreshed and healthy looking.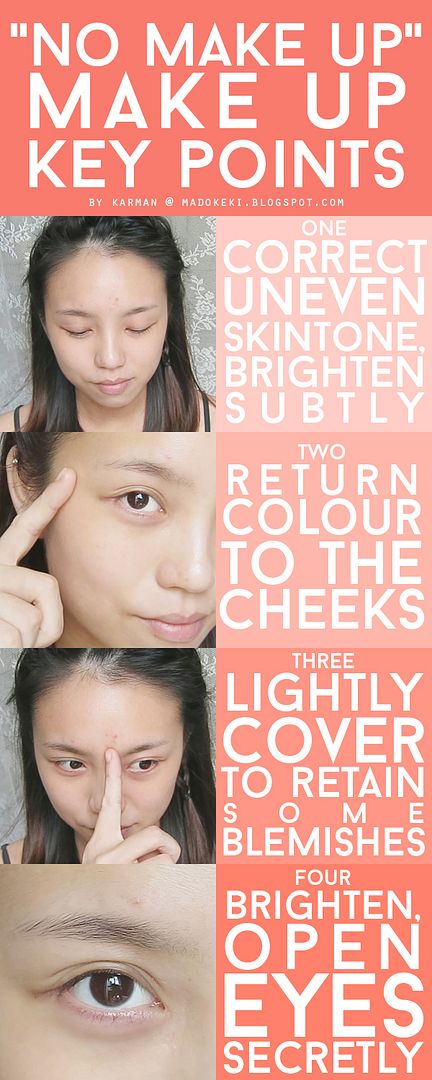 click on image to enlarge!
the keypoints are summarized above! these are the goals we try to achieve in this tutorial. i'm lucky to be born with a relatively problem free skin, so i can get away with some slight covering. if you have more perceived flaws that you'll like to perfect, please do so before the foundation step. also, i think i'm the only one who uses a foundation as a brightener. it helps with reducing the amount of products i need (instead of using another brightener on top of the foundation, i might as well brighten in my very first step).
it is important to cover ever so slightly to retain some of it so that it looks more natural. we're not going for a full coverage flawless face here.
they say the eye is the window to your souls, it can't be more true. so.. how do i make it look more awake without the usual stuff i do?
watch the video tutorial here!
PRODUCTS USED____________________________________________________________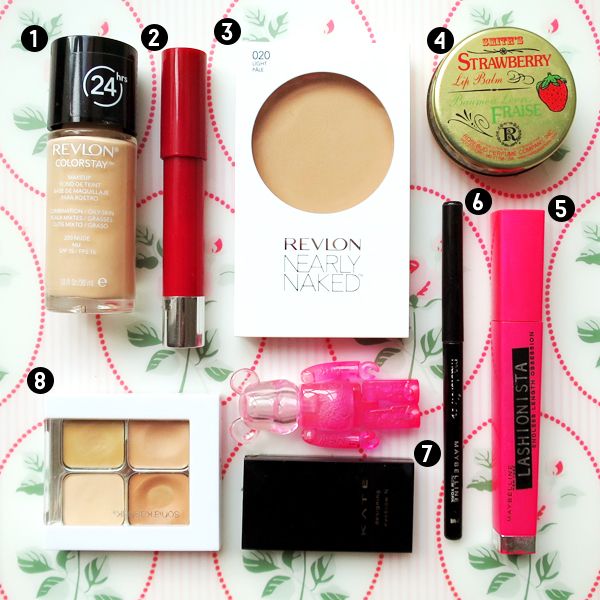 from left to right, clockwise:
1.
revlon
colorstay foundation (200 nude)
2.
revlon
just bitten balm stain (045 romantic)
3.
revlon
nearly naked (020 light pale)
4.
smith's
strawberry lip balm
5.
maybelline
lashionista mascara (black)
6.
maybelline
masterliner creamy pencil (BR-1)
7.
kate
designing eyebrow N (EX-4)
8.
sonia kashuk
hidden agenda concealer palette (07)
BRUSHES USED: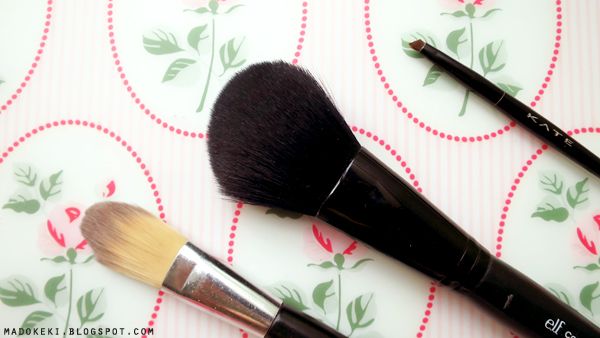 left to right:
1. generic foundation brush
2.
elf
studio complexion brush
3.
kate
eyeliner brush (cut into an angled brush for eyebrow)
OPTIONAL PRODUCT: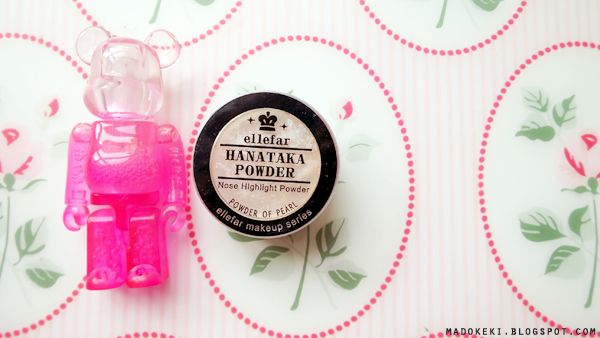 1. ellefar nose highlight powder (used as pearly eyeshadow)
PICTORIAL_________________________________________________________________
for those of you who don't have the time to watch the video!
click on image to enlarge!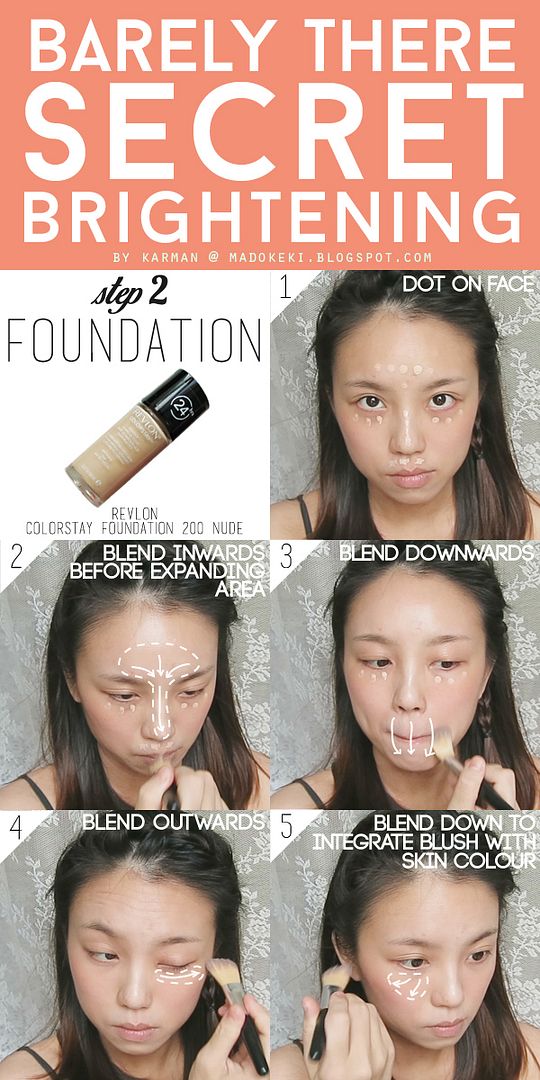 click on image to enlarge!
the foundation helps to blend out any edges around the cheeks and will integrate together with the blush to form one uniform surface. this will make the blush look much more natural.

click on image to enlarge!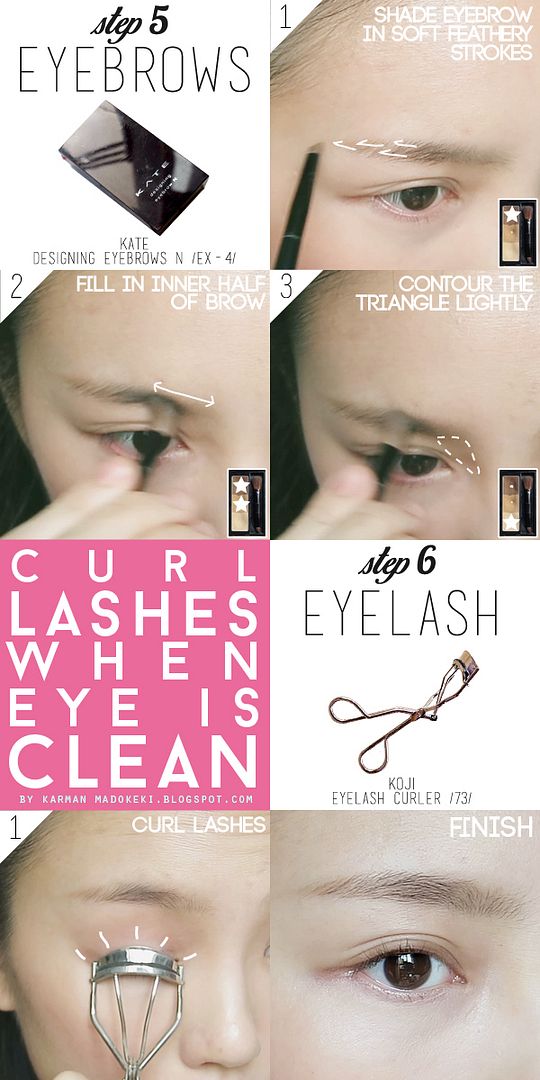 click on image to enlarge!

click on image to enlarge!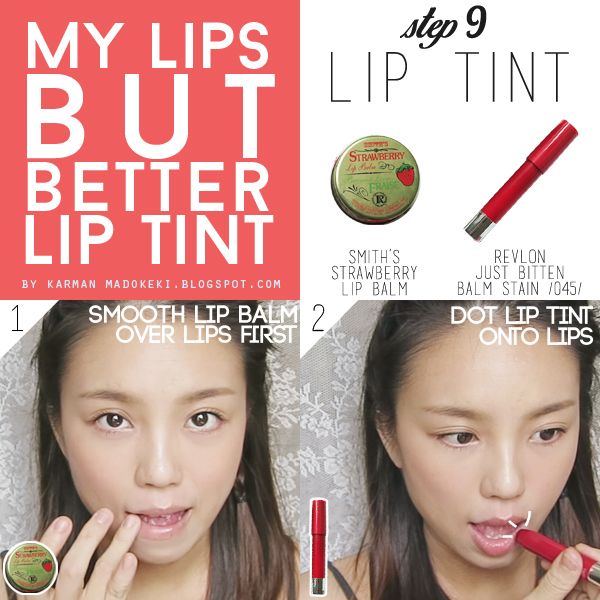 click on image to enlarge!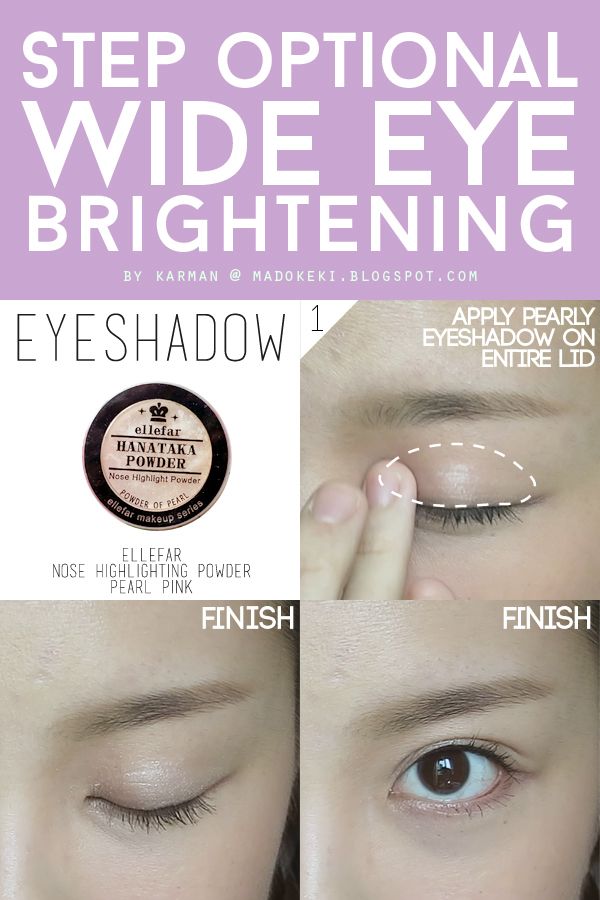 click on image to enlarge!
FINISHED LOOK____________________________________________________________
natural looking lashes - CHECKED!
soft and defined eyebrow - CHECKED!
"my own blush" - CHECKED!
no visible eyeliner - CHECKED!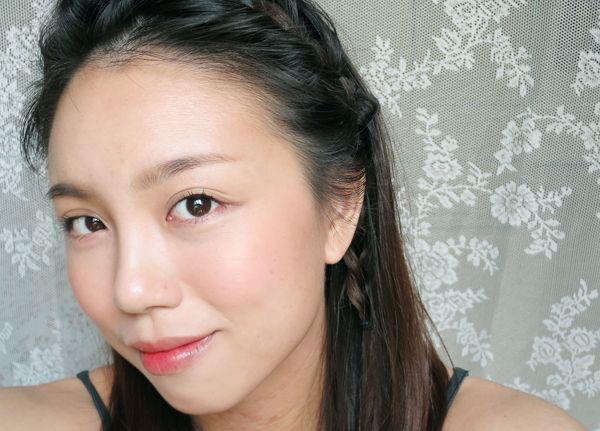 bright and healthy looking skin - CHECKED!
natural glow on cheeks - CHECKED!
translucent and healthy lips - CHECKED!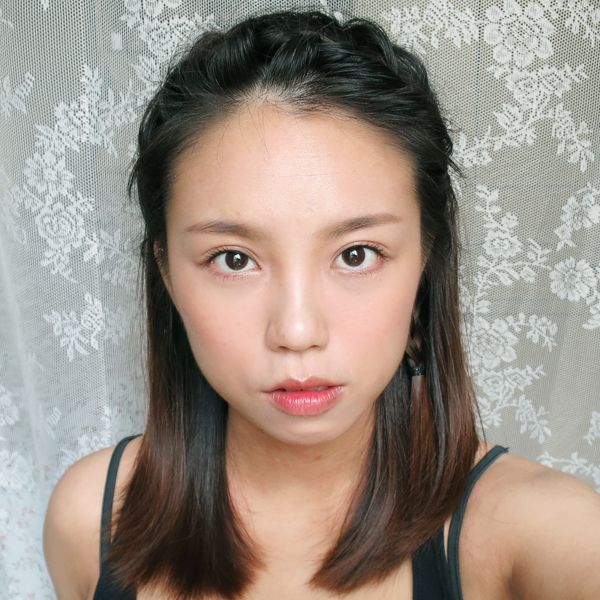 hope you like the look and find this sharing useful!
xoxo
karman