Etude House Sweet Recipe Eyes BR402 Chocochip Sweet Mint
korean brands are well known for their adorable packaging. this eyeshadow duo comes in a tin case that resembles a cupcake.
it contains two wearable shades and is easy to use.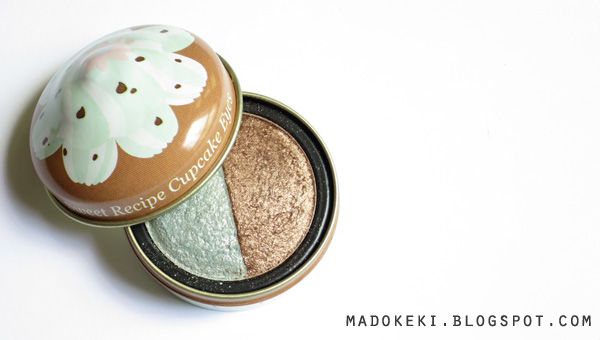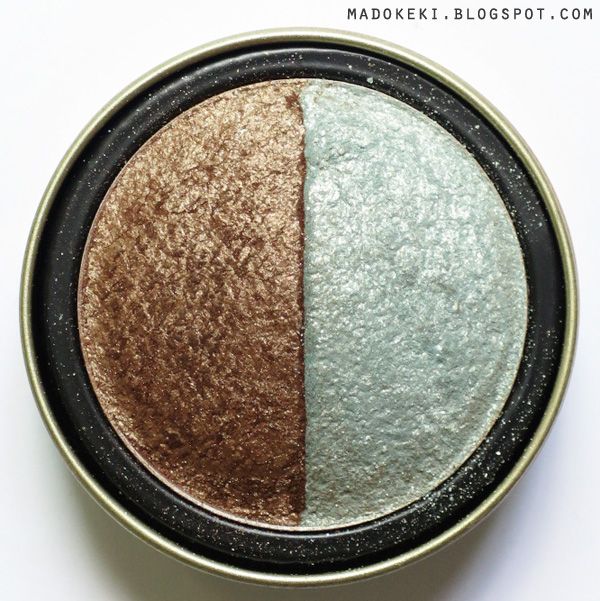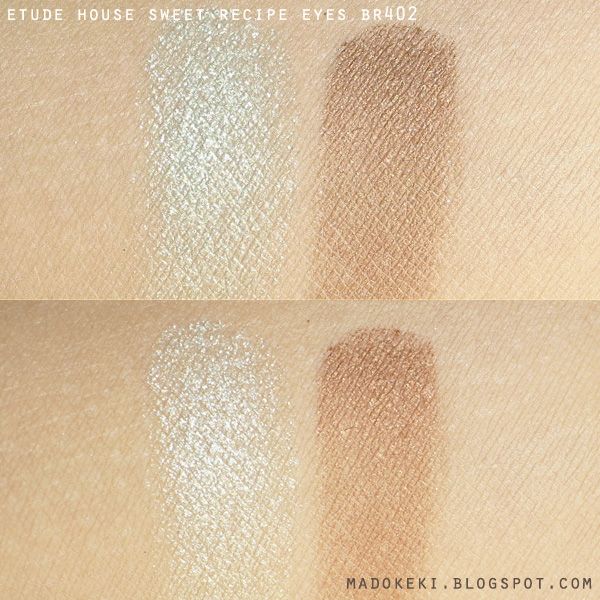 swatched over powder foundation
the
lighter shade
is a shimmery blue shade, the colour payoff isn't great (don't expect it to appear blue on your skin). it took me two swipes to get the intensity in the swatch. however, when used on the centre of the lids, it is able to impart a good amount of metallic shimmer for some additional dimensions. very shimmery when viewed from the side!
the
darker shade
is a brown with red undertone, and it has a shimmery finish (gold micro shimmer) when applied on the eyes, giving it a slightly reflective look. pigmentation wise, i'd say it's okay, it can be built up.
both shades are prone to hardening over time, and a good scrubbing (with an old toothbrush) does a good job in reviving its colour intensity.
IMHO:
i think this eyeshadow duo follows korean cosmetic's natural look motto.
the colour adds just a wash of colour, but abundant shimmery and shine to give it that translucent make up look, i'm not gonna lie, i like this effect sometimes when i want to go light with my make up.
i believe the "no make up make up look" can be easily achieved with this eyeshadow.
MAKEUP LOOK
brown on the upper lid, and blue on the inner corner of the lower lid.
blue on the centre of the lid, and brown on both sides of the lid.