Maybelline Volum'Express Cat Eyes VS Heroine Make Volume&Curl
out of my mascara stash, there are two mascara that are both waterproof and volumnizing. i compare them below.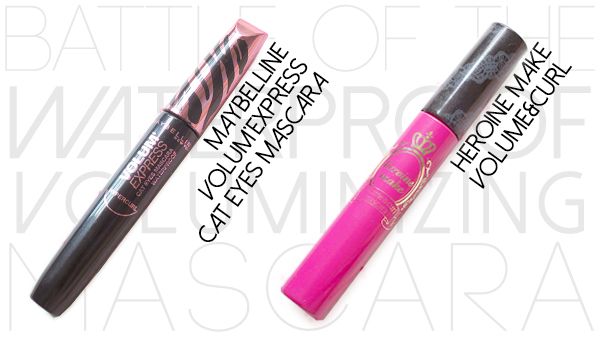 i'm pitting the
maybelline volum'express hypercurl cat eyes mascara waterproof
against the
heroine make volume and curl mascara
.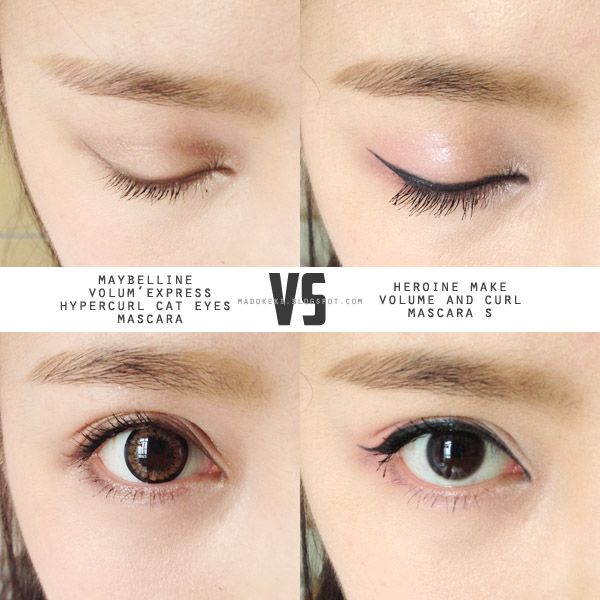 let's talk about the similarities first.
1. both holds up curls VERY WELL, long lasting and budge proof.
2. both are volumnizing and adds some thickness to my really thin lashes. i feel that both have similar volumnizing power to me.
and on to the differences.
1. heroine make has a slight lengthening effect while the maybelline doesn't (even when it's fresh it doesn't lengthen my lashes as well as heroine make).
2. heroine make separates the lashes better due to the brush design, giving me a more fanned out and one-by-one look.
3. maybelline is slightly easier to remove.
you can read my full review above, i've linked them :)
xoxo
karman