Bourjoise Little Round Pot Blush 32 Ambre D'or (Swatch and Review)
i've been eyeing the little round pot blush for a while, and when it went on sale i finally picked it up after standing at the counter for half an hour deciding which colour i really wanted. at the time, i was looking for a face product with sheen/pearlescent glow to it because i wanted my face to glow. at the counter, the tester has hardened (baked products tend to do this?), when i swatched it all i got was a wash of gold shimmer and a slight tinge of orange.
i picked it up, went home.. and to my horror.. it's bloody pigmented. but i didn't regret buying this, because a pigmented product is a versatile product when used appropriately.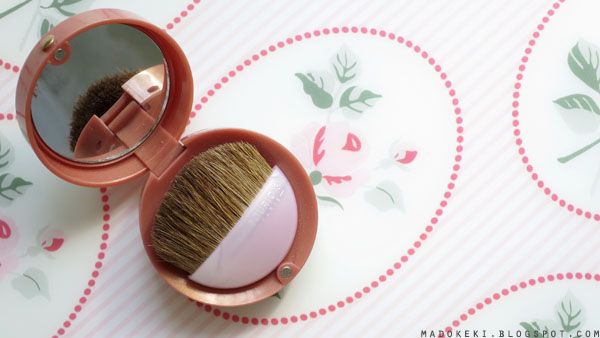 it comes with a brush (made of goat hair). i think is more suitable for the body as it feels kinda scratchy on my face.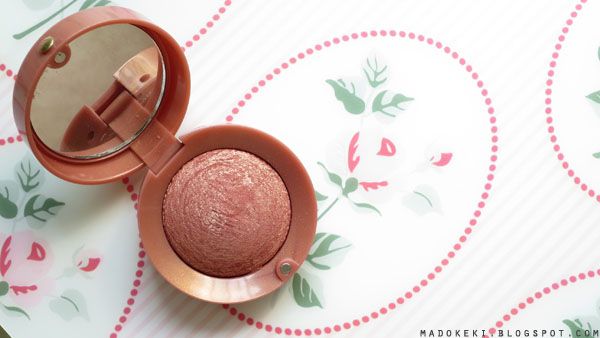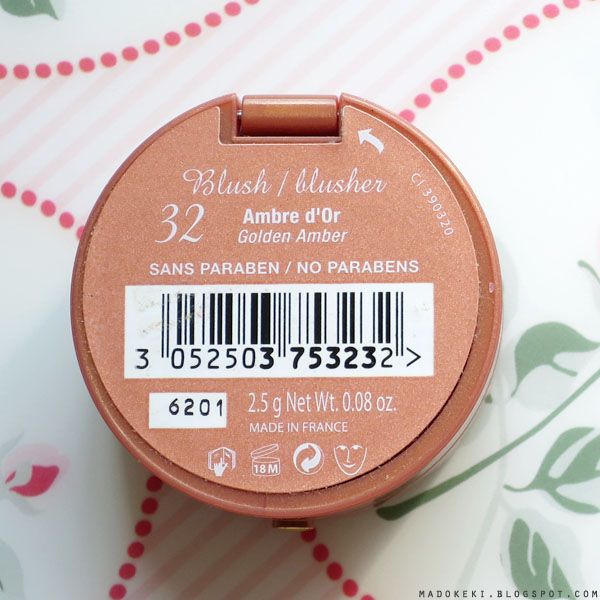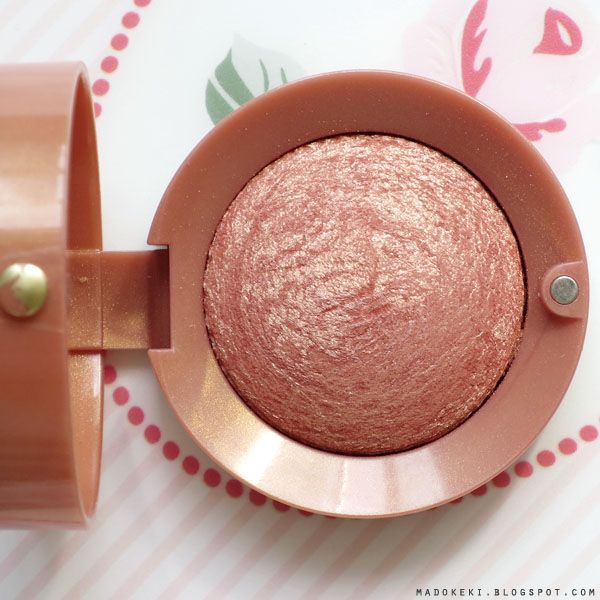 in the pan, it looks like a slightly reddish orange, but not red enough to be called a coral.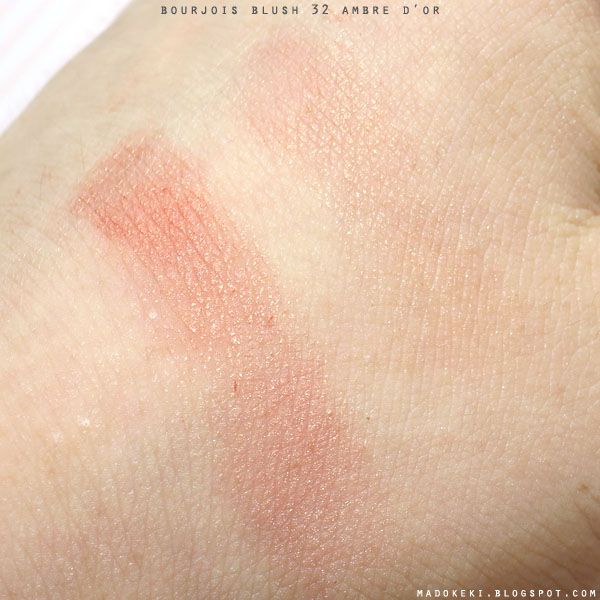 concentrated swatch on the left, blended out on the right.
when applied on the hand, the
colour appears to be very saturated reddish-orange
. this must be applied with a light hand or it's easy to get too much colour onto my face. there are
obvious gold shimmers in the product
.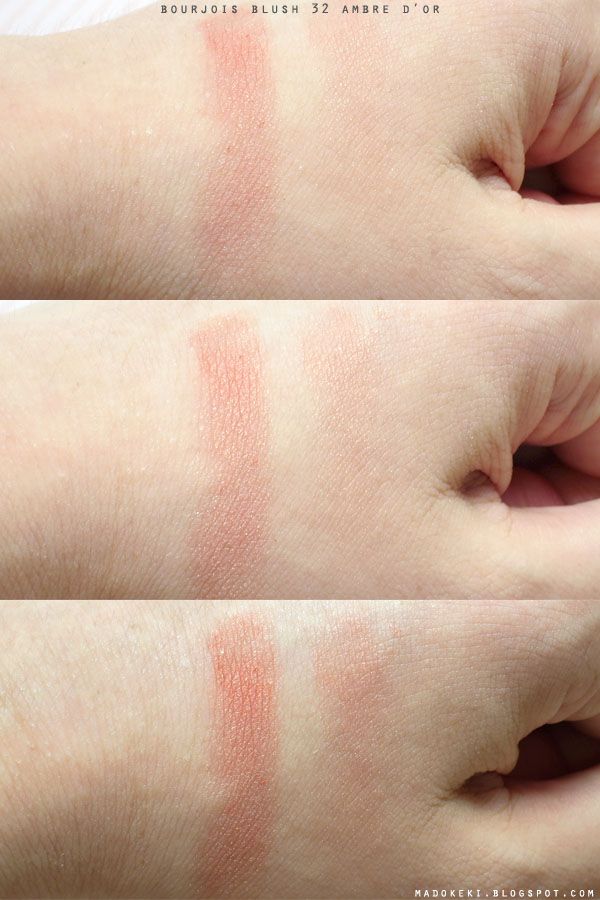 seen from three different angles to show the sheen and finish.

IMHO:
the colour is super saturated, but when applied lightly it looks extemely natural on the face. coupled with the gold shimmer, it did allow me to create a glowly look.
when the product is fresh, the powder is very soft - so soft that too much products gets transferred to the brush. however, it hardens after sometime and i'll end up with nothing no matter how hard i swirl my brush around the blush. i'll then break out either a piece of tissue paper (to wipe the surface gently) or to use an old toothbrush to break the hardened parts.
i love this blush for its colour and finish, it's something that i've never seen before in other blushes. however, there's a very strong rose scent to the product and it takes some getting used to. other than that, i also wished that the product didn't harden. although i can remedy that, it poses as a slight inconvenience.
i bought this for SGD$16 in metro.
MAKEUP LOOK:
park sora look
: applied heavily on top of canmake's cream cheek. also used as an eyeshadow!
comparison with
media or-1
.