Summer Makeup Tips: Heat, Oil and Sweat Resistant Routine
the heat is rising, summer is definitely here and it's not a good things for people like me who tend to sweat a lot. i thought this is a good chance to share some of my tips on how i summer-proof my makeup. even though i perspire a lot, i'm not overly oily. usually, the
revlon colorstay foundation
alone is able to serve me well (as it is sweat proof!!!), but in this tutorial i talk about a method that may benefit people who have very oily skin.
the
three step oil proof routine (see below)
is very simple - moisturise, powder, foundation. that's right, the powder comes before the foundation! but not just any kind of powder. it has to contain silica, the prime ingredient in absorbing oils! the finish is very lightweight and smooth, when applied lightly it will not cake the foundation.
of course i had to finish the look with a suitable summery eye look :) hope you enjoy the look!
watch the video here!
PRODUCTS USED____________________________________________________________
BASE MAKEUP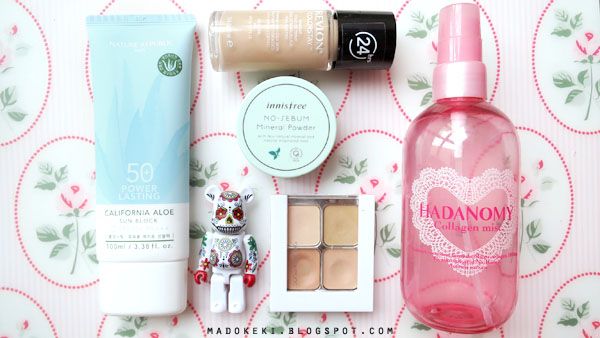 from left to right, clockwise:
1. nature republic california aloe sunblock spf50
2. revlon colorstay foundation 200 nude
3. hadanomy collagen mist
4. sonia kashuk hidden agenda 07
5. innisfree no-sebum mineral powder
COLOUR MAKEUP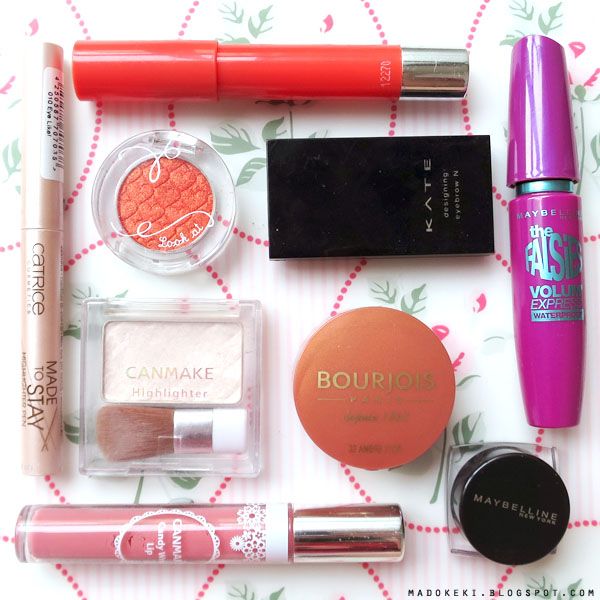 from left to right, clockwise
1. catrice made to stay highlighting pen 010 eye like
2. revlon just bitten balm stain 040 rendezvous
3. maybelline the falsies volum'express waterproof mascara (black)
4. maybelline eye studio gel eyeliner (black)
5. canmake candy wrap lips 10 mauve bon bon
6. canmake highlighter 05
7. etude house look at my eyes OR205
8. kate designing eyebrow N (EX-4)
9. bourjois little round pot blusher 32 ambre d'or
BRUSHES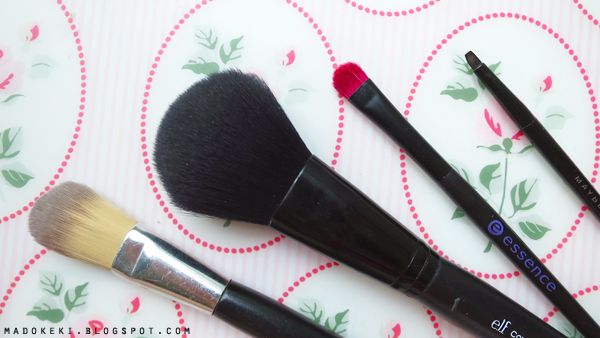 from left to right
1. foundation brush (generic brand-less brush i got from sasa a super long time ago)
2. elf studio complexion brush
3. essence eyeshadow brush
4. maybelline eyeliner brush
PICTORIAL_________________________________________________________________
STEP 1. BASE MAKEUP

introducing the THREE STEP OIL PROOF ROUTINE. the functions of each step is as follow:
1. moisturise - maintains hydration in skin to reduce oil production
2. powder - absorb excess sebum to let makeup stay in place
3. foundation - creates a sweat proof film that last all day thanks to the protection from the first two steps
i don't usually add in the powder step as my skin isn't that oily, if you have very oily skin, you may like to give this a try!

click on image to enlarge!
you may notice i used very little foundation, and only used it on the centre of my face. this way, i can skip out on bronzers (which means adding more things to my face). remember, LESS IS MORE! especially for summer.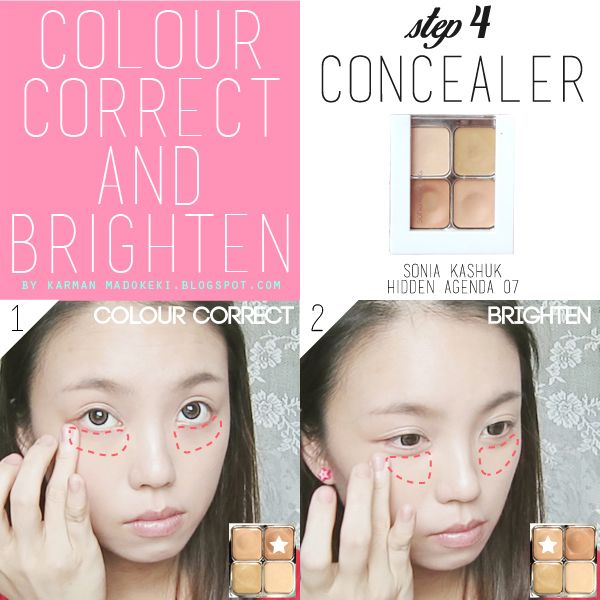 click on image to enlarge!
for more information on concealing, watch
my tutorial
on that.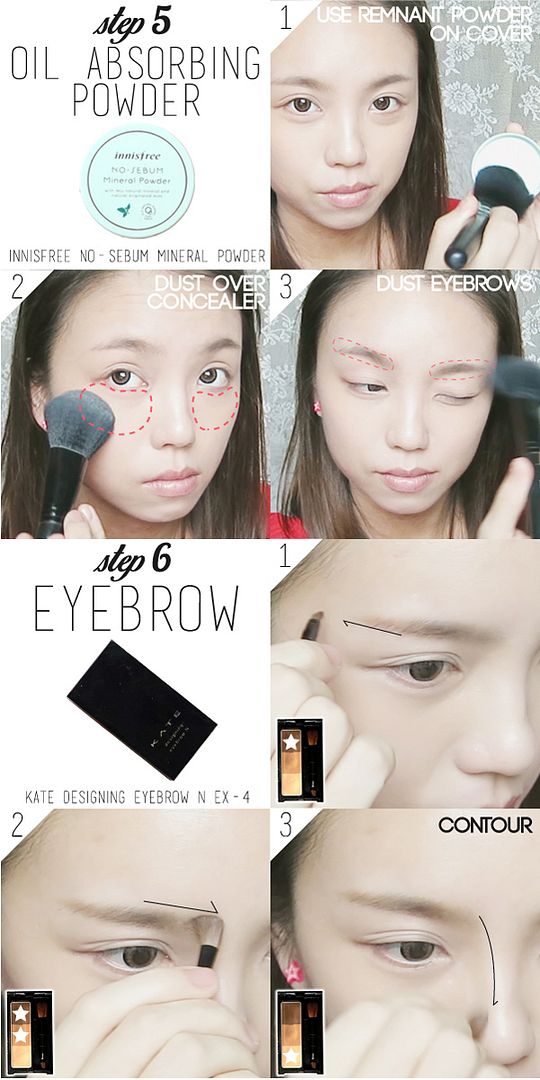 click on image to enlarge!
STEP 2. EYE MAKEUP
i used two products for this look. the first is a
long wear highlighting pen from catrice
. of course i found more ways to fully utilise it! thanks to its long wear formula, i can use this as an eyeshadow base! this thing is
really really really
made to stay. they chose a really suitable product name. the second is an orange eyeshadow. if you want more insurance, go for another oil resistant eyeliner pencil in any colour of your choice!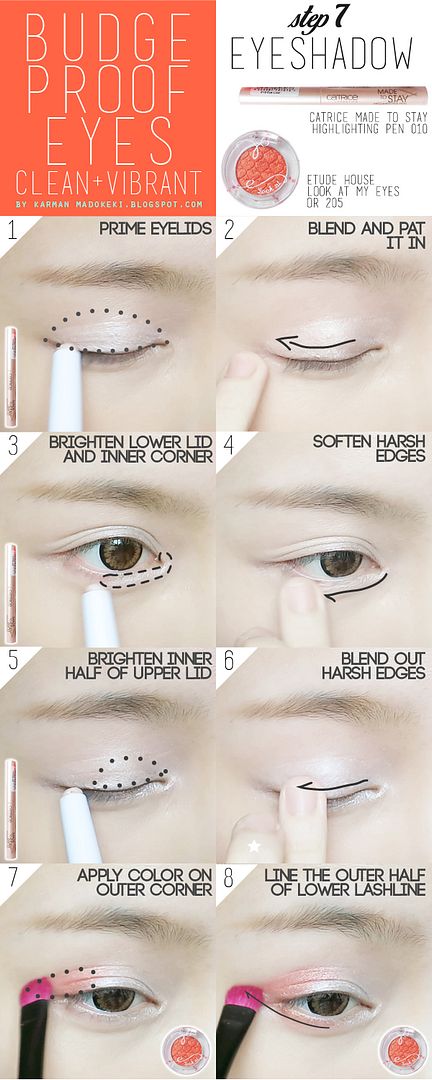 click on image to enlarge!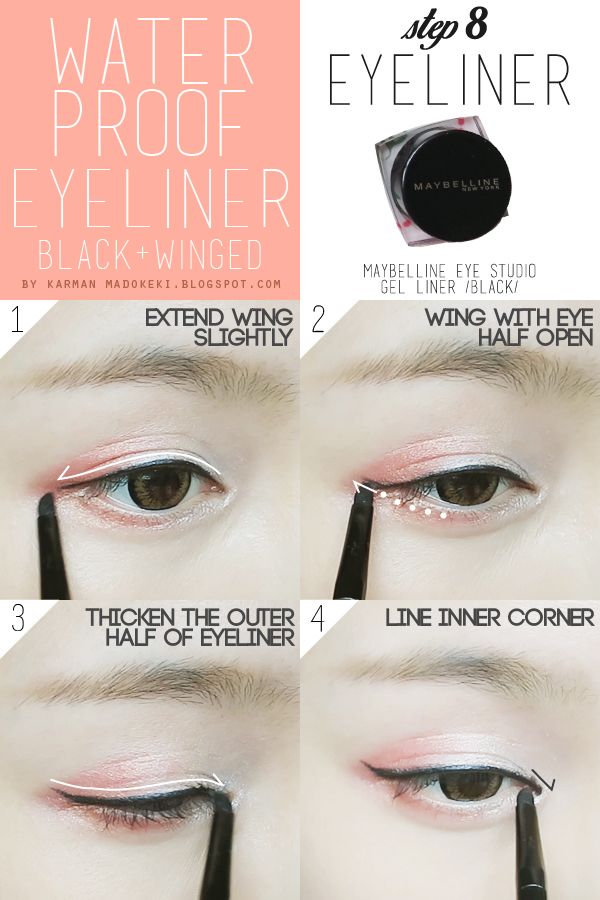 click on image to enlarge!
i did the
demure kitten eyeliner
here, you can choose any eyeliner that complements your eyes :)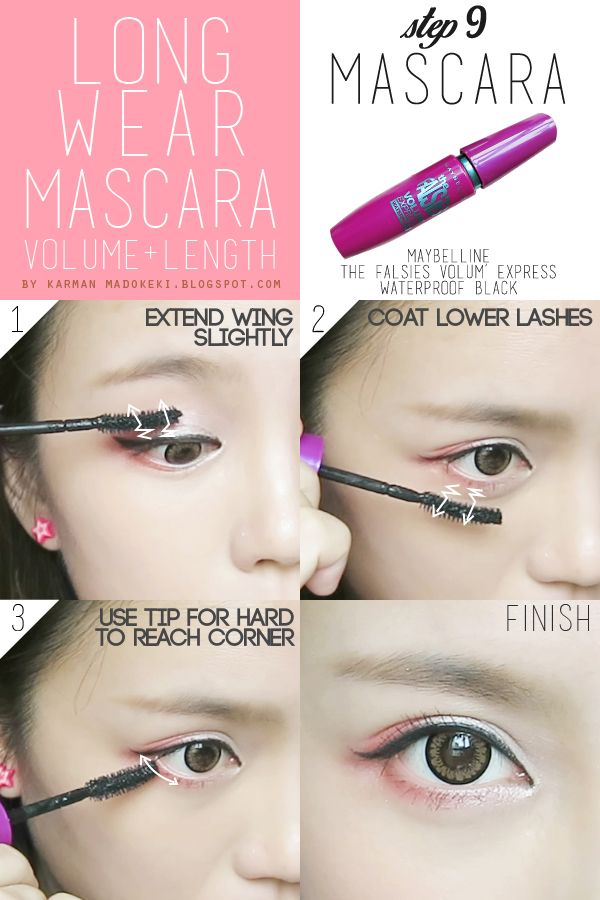 click on image to enlarge!

STEP 3: CHEEKS AND LIPS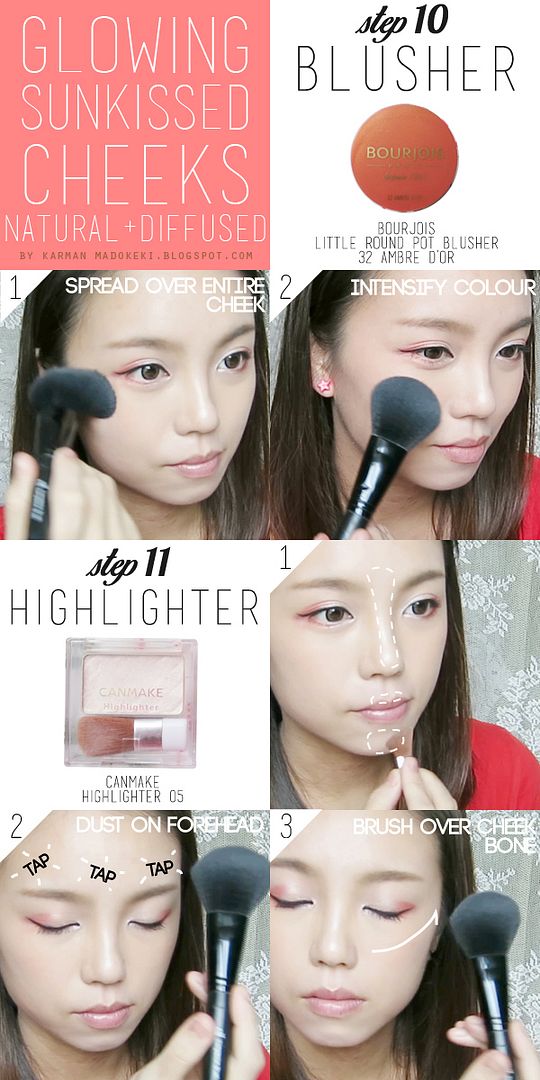 click on image to enlarge!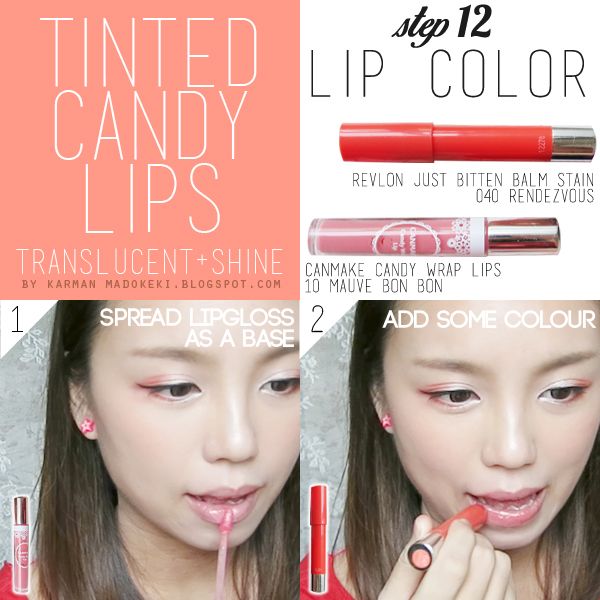 click on image to enlarge!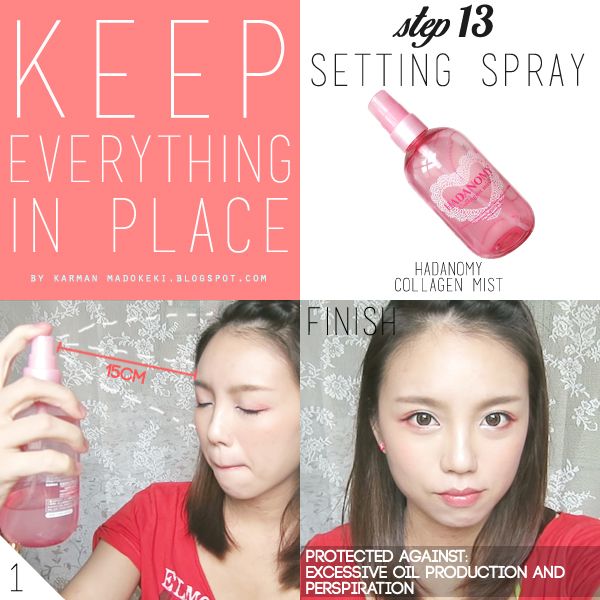 click on image to enlarge!
regarding make up setting sprays, their main idea is to allow the powders to adhere to your skin better. one way to do it is to moisten it slightly before allowing it to dry. you can really use any of your mist type toners for this. it will be best if you use one with glycerin as it's a humectant, allowing you to help hydrate your face as the summer heat will definitely dry you out. just make sure to spray it at least 15cm away so that the mist is well distributed instead of pooling around one spot on your face.
i also made an instagram version :D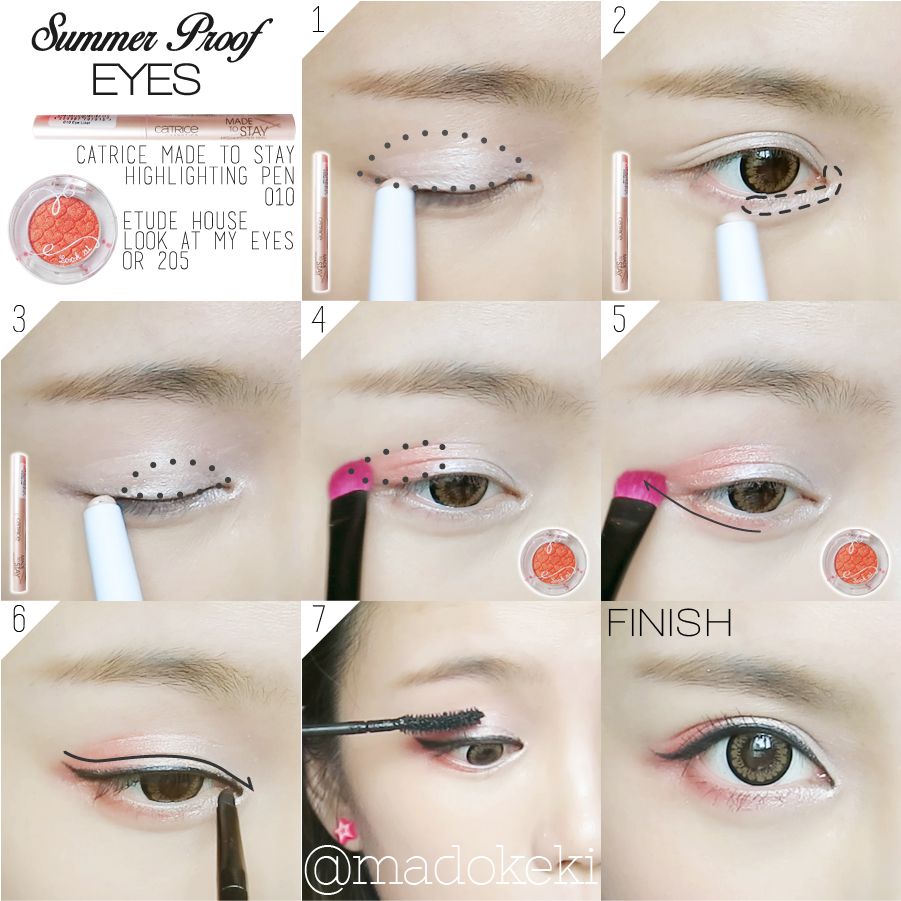 click on image to enlarge!
FINISHED LOOK____________________________________________________________
close up on the eyes.
close up on face.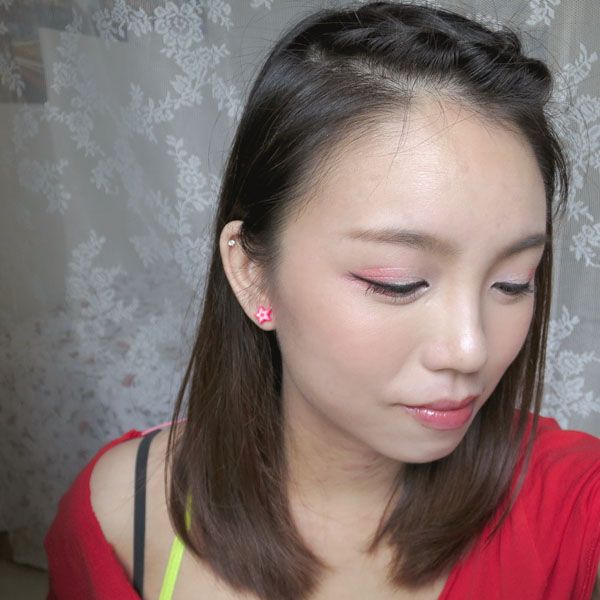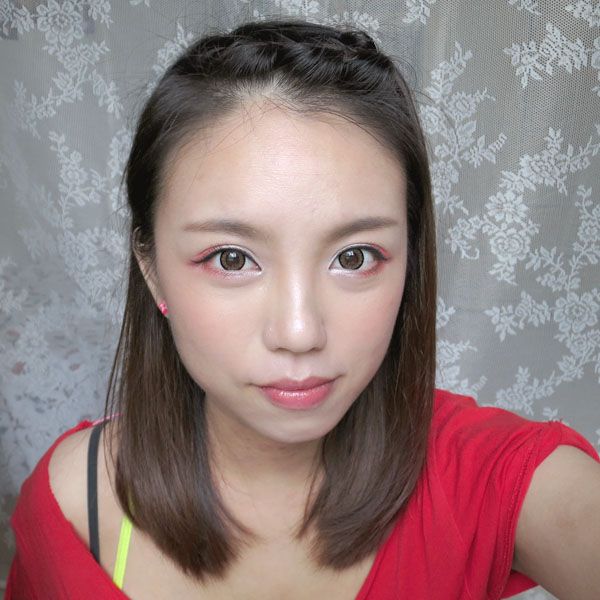 like my hair? it's the
braided fringe
:D
IMPORTANT NOTE ///////////////
i've mentioned this in the video, i thought i'll mention this here too. silica powder reflects flash very harshly, it may appear invisible on your skin until someone flashes you, and then it starts to look awkward. that's why i pressed the powder on to my face and used a brush to brush most of it off. if your face is oily, the powder will adhere to your skin well, so you don't have to worry about brushing "everything" off.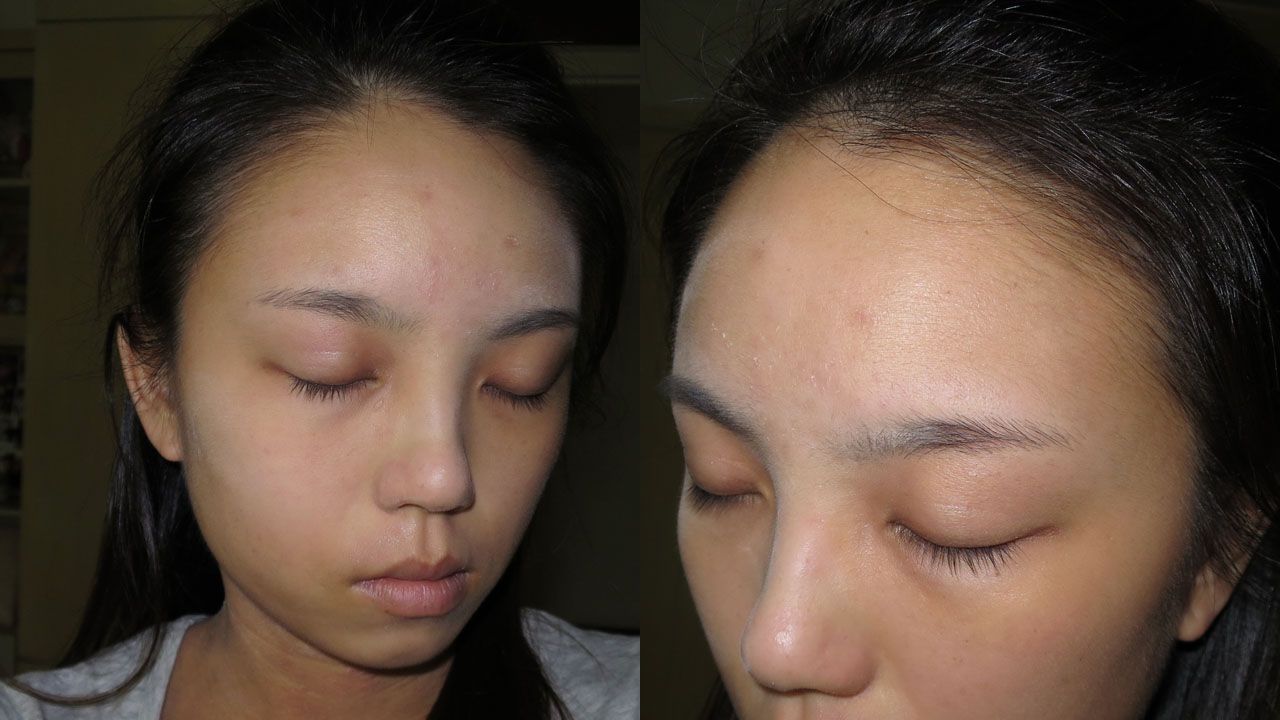 applied heavily.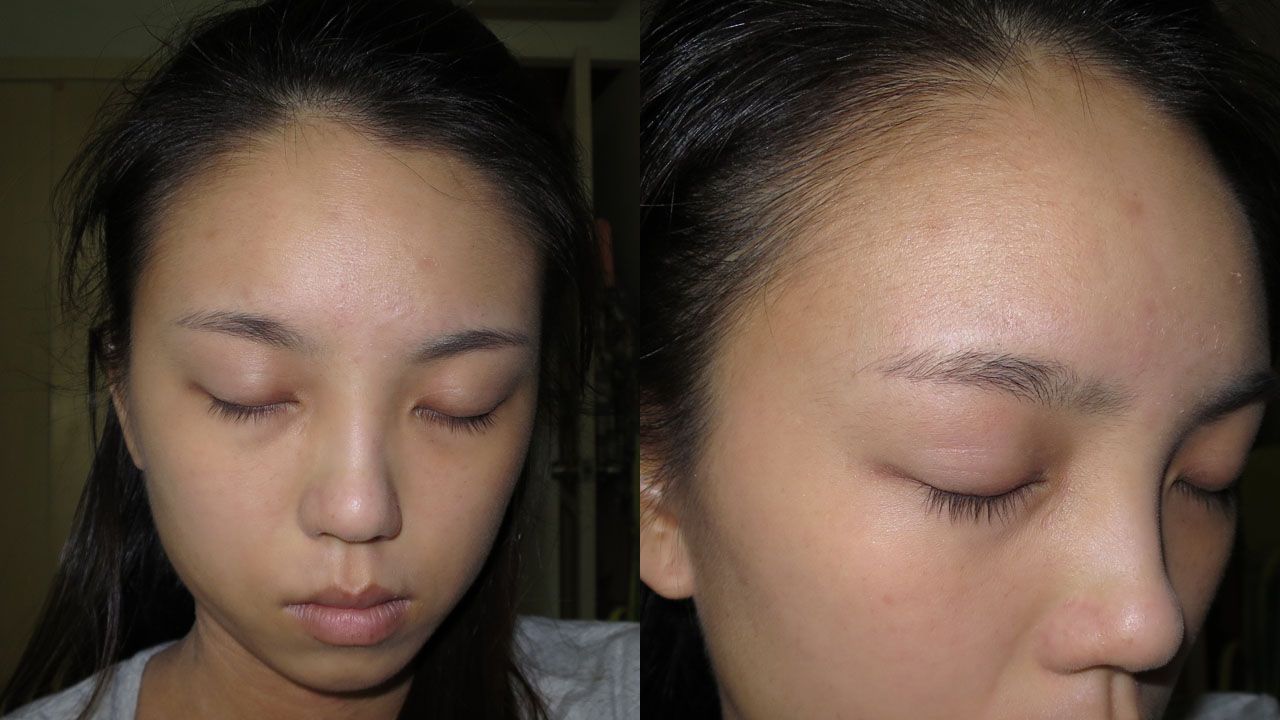 brushed out to ensure only minimum amount of powder is used.
i hope my tips can save your makeup in this hot summer weather! and trust me when i say the revlon colorstay foundation is sweat proof. i sweat buckets and at the end of the day after thousand times of gentle blotting (of my sweat), my makeup still looks fresh :) i've done a
first impression review
where i mentioned about the sweat proof abilities!
if you tried this look out, take a photo, share it on instagram and tag me
@madokeki
, because i'd love to see your version of it! remember to always tweak the makeup looks to suit yourself!
xoxo
karman