Media Cheek Color A OR-1 (Swatch and Review)
i can't recall if i bought the
PK-1
first, or this one first. i remember picking one up, tried it, loved the formula for the petite price i'm paying for, so i decided to pick another one up.
media is a brand under kanebo, it's a drugstore brand so it's price is really affordable. surprisingly, this is targeted at mature woman, so the finish of all of their product are very natural - colours are soft and diffused, not overly shimmery and glittery.
just like the PK-1, i feel that i get superb quality for the price i pay for it. this colour is slightly more pigmented than the PK-1, so i need lesser product to get colours on my cheeks. what's more, this orange shade looks really natural on me, imparting a slight sun-kissed look to my face. the powder is silky smooth, but not overly soft that may result in you picking up too much product at one go. it is also enriched with collagen (since it came from the same line).
it is slightly pearly too, giving me a natural sheen :) I LIKE.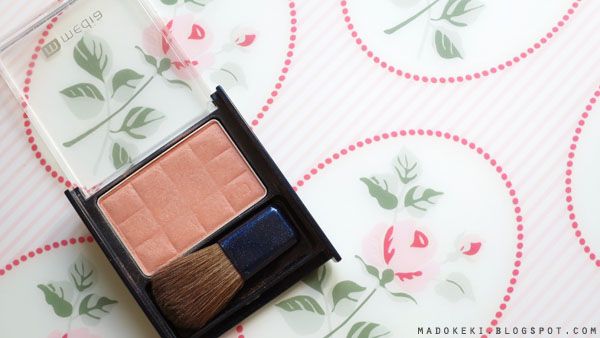 it comes with a brush (made of horse hair?).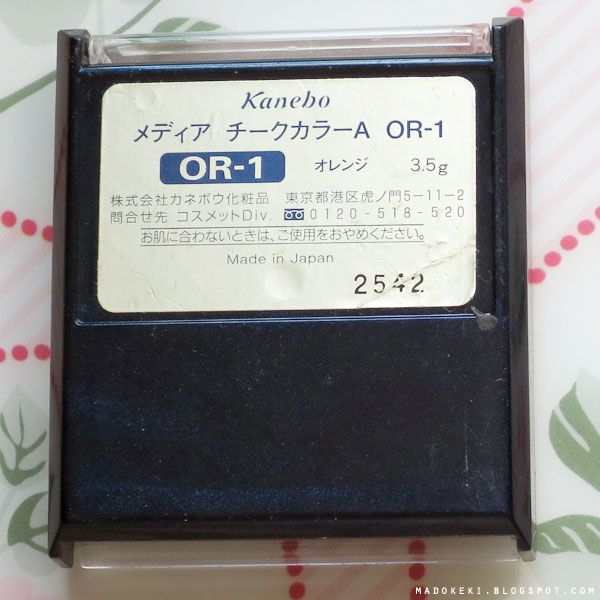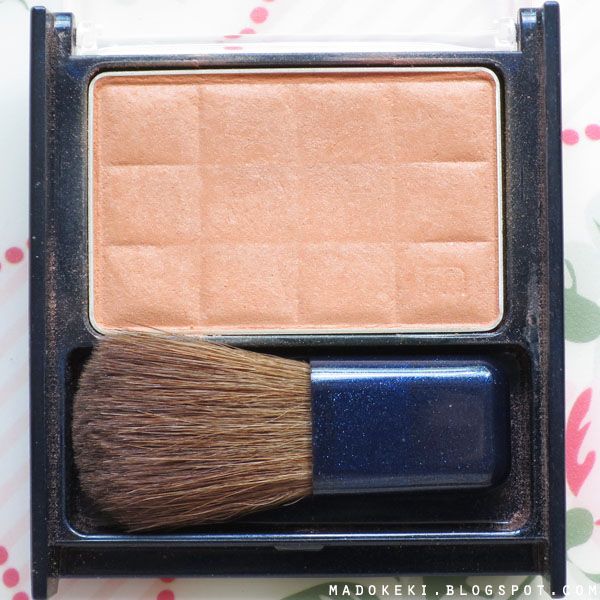 in the pan, it looks like a soft pastel orange. it's not too light, so it'll go well on most asian skintone.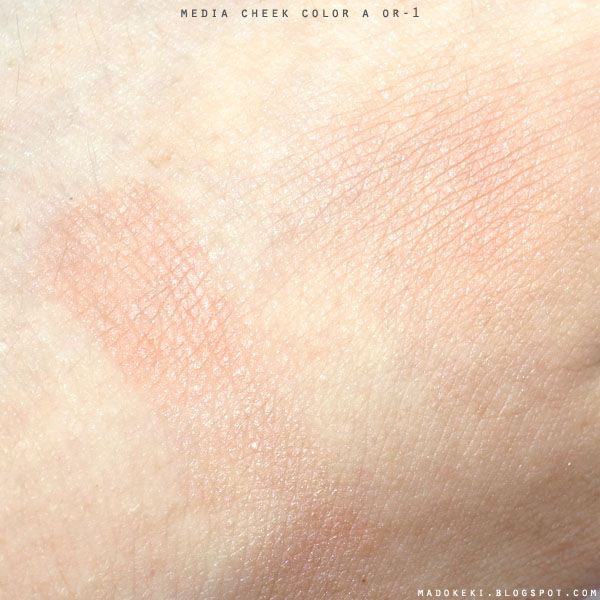 concentrated swatch on the left, blended out on the right.
when applied on the hand, it appears redder than in the pan. it's actually quite pigmented as you can see from the blended side.
the
orange looks like a beautiful coral on my skin
, and that
pearly sheen is less obvious in this colour
than the PK-1.
there are micro shimmers when viewed very closely
, however they are almost invisible to naked eye when viewed from a normal distance.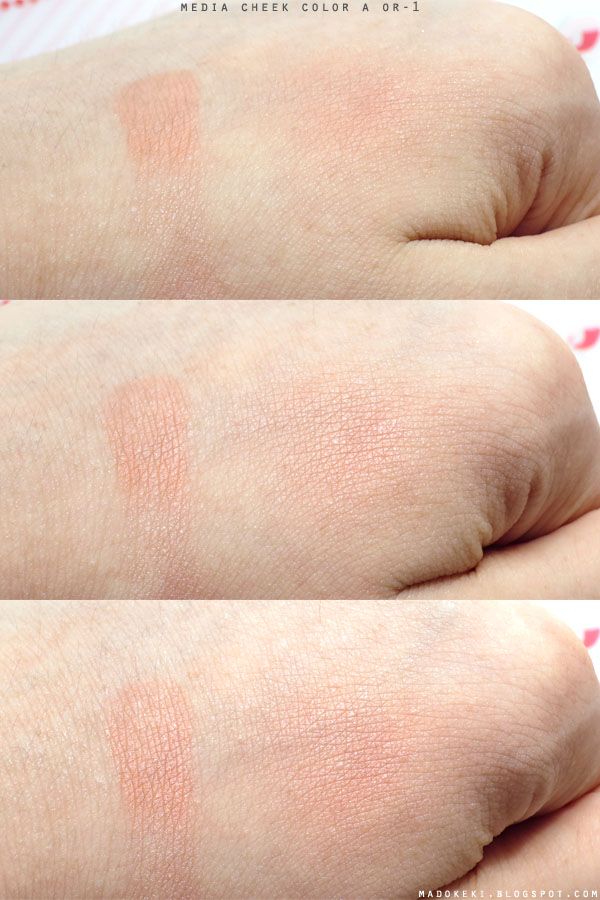 seen from three different angles to show the sheen and finish.
the sheen is most obvious in the 2nd photo.
IMHO:
i need to make a confession here: I LOVE WHAT THIS BLUSH DOES TO MY SKIN! it gives me a very natural glow of colour, perhaps it's because the colour isn't a saturated orange. this really suited my skin tone, making me look that much more energetic and awake when i do wear this colour! and that slight sunkissed look is just adorable.
i love the texture of the powder - it's silky and creamy, the brush picks up just the right amount of product. as this shade is a little more pigmented than PK-1, i need lesser product for the colour to show through.
i've already mentioned before that i really like the blush. i use it most of the time, but there are times when i use the elf studio complexion brush for application over a wider area to get a more diffused look.
i bought this for HKD$49 in hongkong's aster.
MAKEUP LOOK:
applied across my cheeks for a natural glow.
applied on the apples of my cheek softly.
used as an eye shadow (together with PK-1)!
comparison with bourjois ambre d'or.