2014 @COSME RANKING PART 3: LIPS, CHEEKS, NAILS
the yearly ranking differs from the weekly "kuchikomi" (reviewed/talked about) ranking as the products are chosen by a panel of judges instead of the community. products featured in this series doesn't not automatically translate to the most popular items! if you're interested in the most raved products, you're better off checking out the kumikomi ranking.
here comes part 3 of the
@cosme
ranking for year 2014. @cosme is japan's leading community based review site has released their listing for the year! if you haven't seen
part 1
of this series where i compiled their best base makeup products, do check it out! i've also put together the list of top eye makeup in
part 2
of the series last week.
part 3 consist of cheeks, lips, and nail makeup products! are you ready?
i've spent some time compiling a few of them into something neater for reference sake :) there is actually a
english version of the ranking
, but they are lacking in a lot of information.. as in, they only show you the number 1 product. :/ i prefer seeing the top 3 at the very least.
all images are taken from the @cosme website.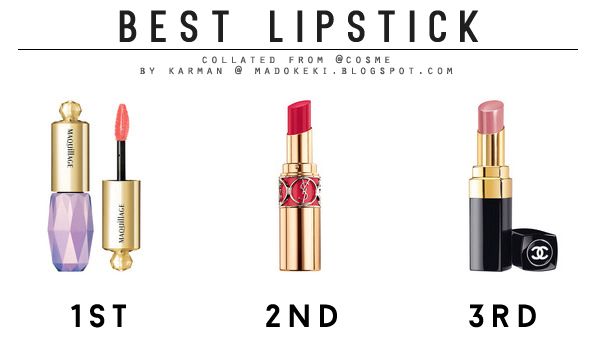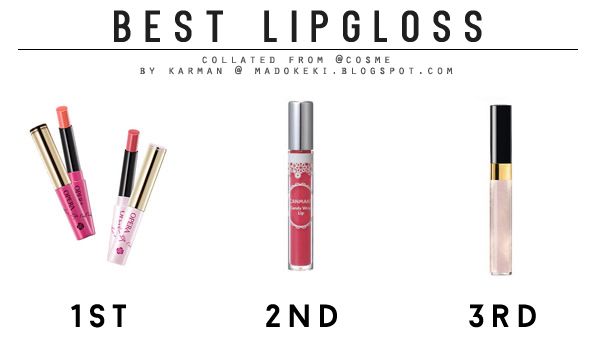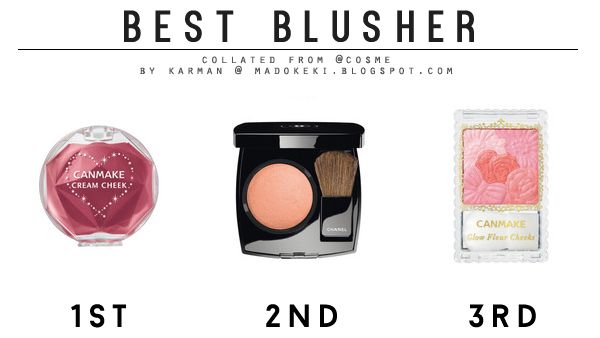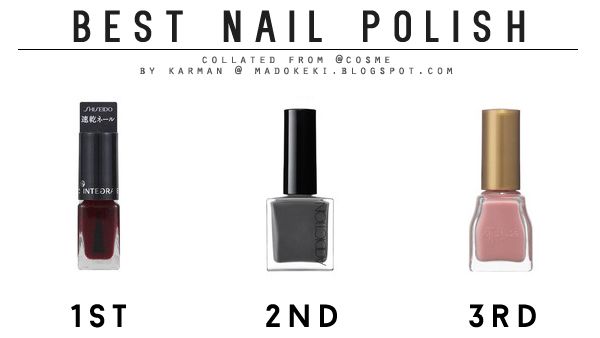 i am aware that the links are all directed to japanese websites, but i've done you the favour of translating their japanese names into english so you can do some googling on your own (go on, work those fingers of yours :D) if you are interested. sadly, my japanese isn't good enough for me to translate their reviews into english.
if you're interested in the
top base makeup products
, make sure to read part 1 of the entry! for
top eye makeup products
, check out part 2!
what surprises me is the unfamiliar faces here. these aren't products i usually see on the weekly rankings! nevertheless, i see a few items that i would love to try out soon..
what about you? saw anything that you'd like to try out?