L'oreal Color Riche Lipstick P511 Touch of Amaranth
firstly, a girl can never have too many lipsticks even though we only have 1 pair of lips.
secondly, you'd think "just how many different shades of red, pink, corals, and plums are there?", my answer is.. almost close to the number of stars in the universe. HAHAHAH!
the l'oreal color riche lipstick impresses me with its classy packaging, shiny shiny gold casing (it does attract finger prints though, but hey, that's life!), with a plastic "jewel" that reflects the colour of the lipstick within. sorry, i know i'm getting carried away by it's appearance.. but packaging do matter!
of course, what matters the most is still what's inside.
i am in love: a super creamy formula and awesome pigmentation.
the lipstick is unscented.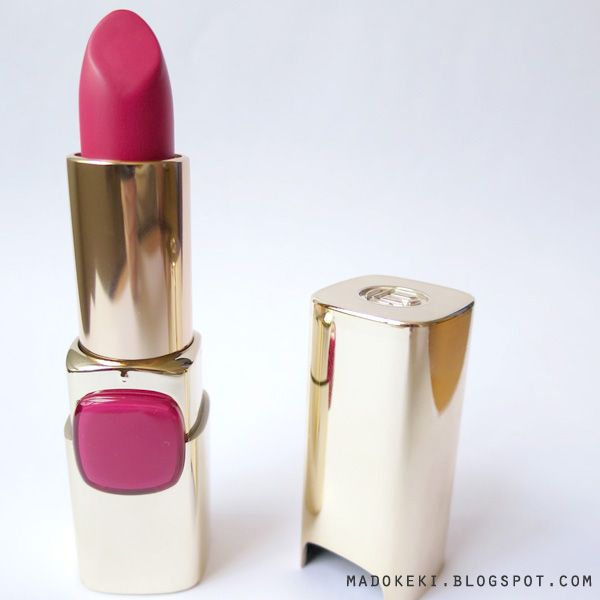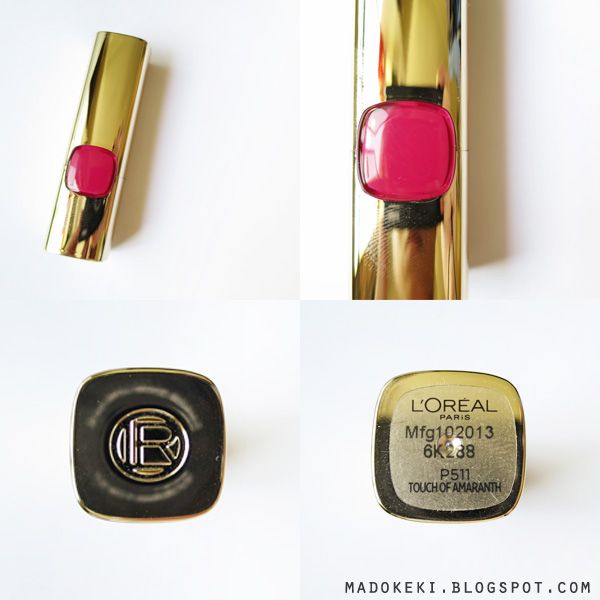 i really love the gold packaging :D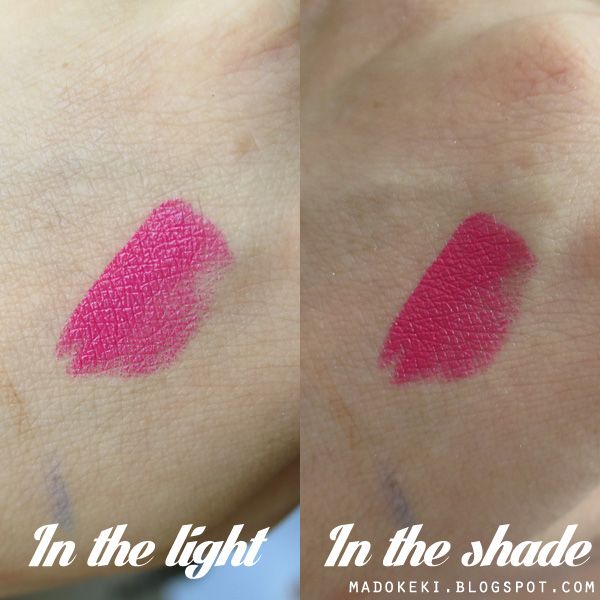 one swipe is enough to get this opacity!!!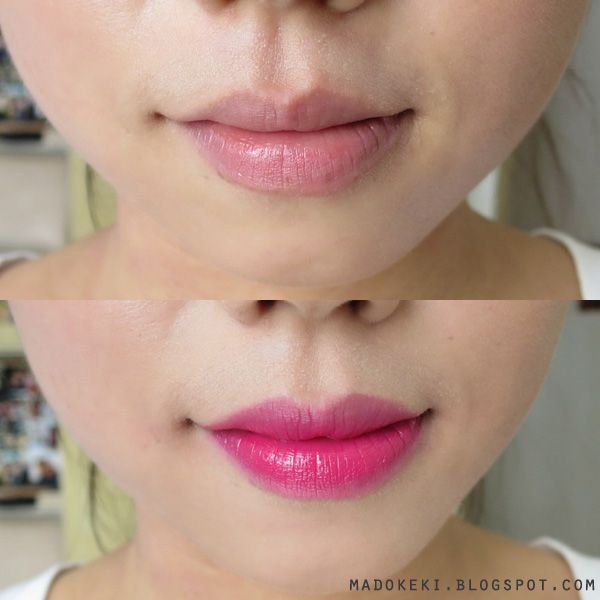 my bare lips vs after applying the lipstick.
P511 is a bright blue based hot pink with no shimmer or glitter, JUST PURE COLOUR. what can i say, this lipstick is SUPER PIGMENTED! no signs of my original lip colour after application.
i prefer to have a softer lip line, so i applied the lipstick onto the inner part of my lips before blending it out to achieve this effect. the inner parts shows the true intensity of the lipstick.
the lipstick melts onto my lips smoothly and glides over it to deposit a thin layer of product, hence the lightweight feel of the overall application. the colour is really intense considering how much product there is on my lips (it feels close to nothing!). this is a creamy finish lipstick, but it's not slick like the revlon lip butter. it feels like the chanel rouge coco shine actually, but packed with even more pigments than that! the sheen does wear off over some time to reveal a matte lip colour.
this lipstick is unscented.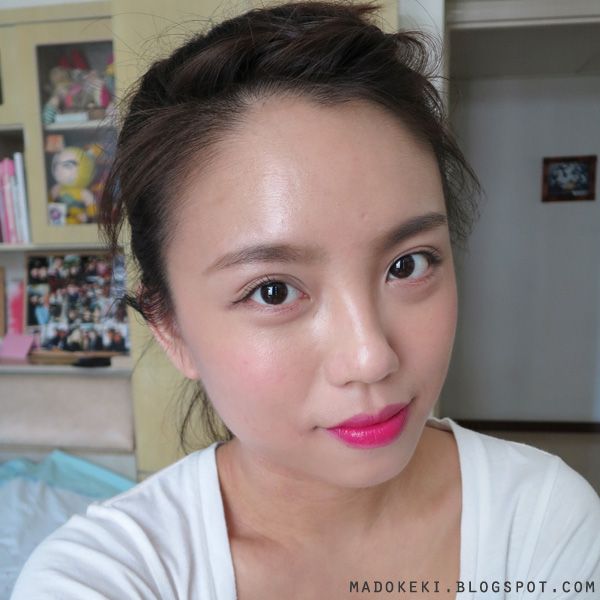 don't this shade look gorgeous!? i think it is able to bright up my entire skin tone!
IMHO:
i daresay i love everything about this lipstick. the colour, the application, the finish, as well as the wear time. even though this is a creamy formula and i do expect to get transfers, if i do decide to blot it with a tissue paper after fresh application, it will get most of the oils out of the lipstick and what remains is a thin layer of pigments on my lip - looking very much like a stain, and that stain lasts the entire day. after prolong wear, the sheen will wear off on it's own and i get the same effect as blotting it off with the tissue. this product did not emphasize my lip lines, nor did it visibly settle into any of them. i love using this to create korean makeup as the matte stain makes it look like it's my natural lip colour :X fake it until i make it!
it stains the lips a great deal. good for you if you don't like to touch up your lip colour. bad for people who tries to scrub it off at the end of the day!
i got this from guardian when it was having sales for SGD$16.
MAKEUP LOOK