Revlon Matte Balm in 225 Sultry and 210 Unapologetic
it wasn't my original intention to get these because.. *throw a glance over at my lipstick collection*
but their application and colour payoff amazed me so much, i just had to.
their packaging resemble the just bitten balm stains a lot, just that the plastic has a "matte" look and feel that sets them apart. the colour of the casing matches the colour of the product! what you see is what you will get!
similar to the balm stains, they have a minty scent and sensation to it, however, these do not stain the lips. i really like the scent, along with the slightly cooling sensation upon application on my lips.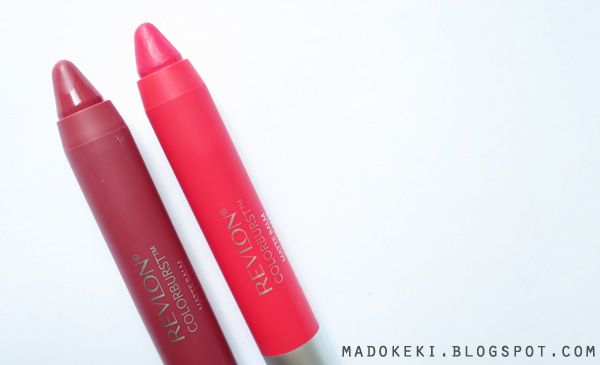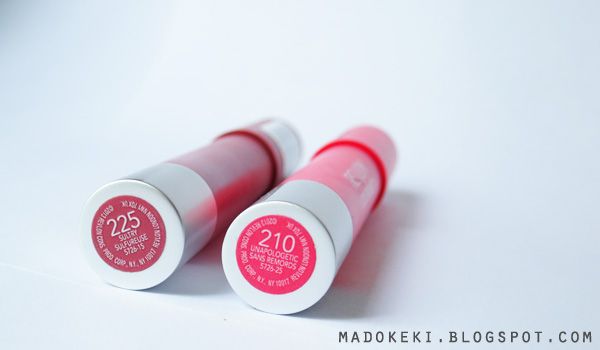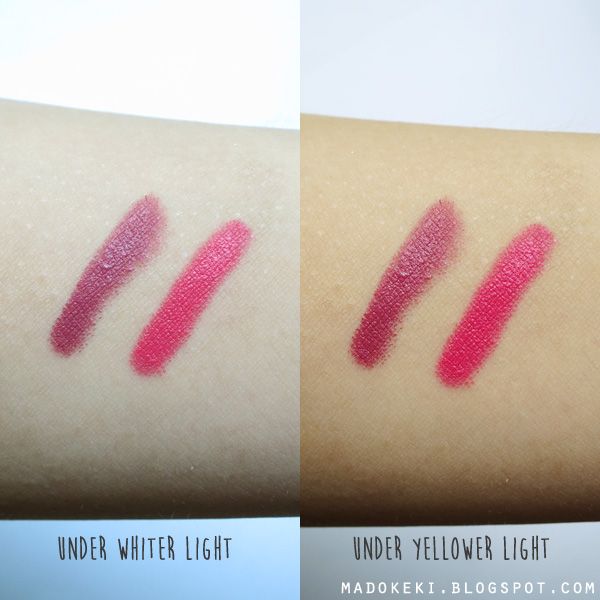 because even natural light has a whiter and yellower tone to it at different times of the day.
under white light, the shades appear more cool, while under yellow light, the shades become more warm.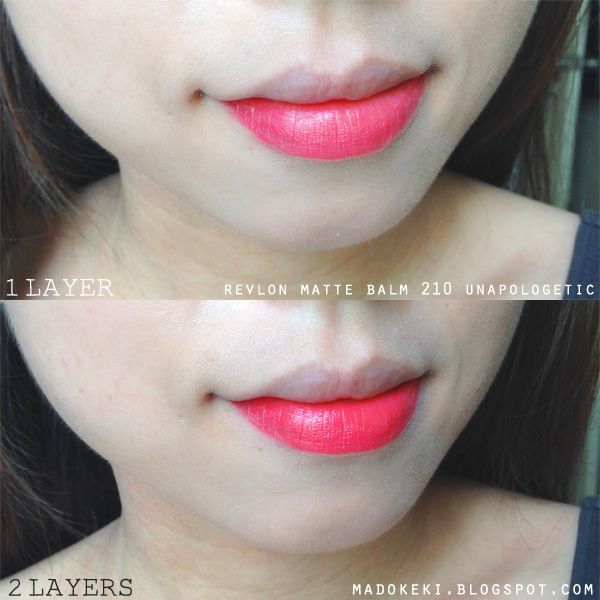 upper lip is my natural lip colour.
210 unapologetic is a super bright (almost bordering on neon) warm pink.
it's not as blue as hot pink.
the balm stain is SUPER PIGMENTED, i warn you, one swipe is enough to get full opacity!
it is smooth like a baby's ass and it just glides on and deposits pigments like a dream.
after 2 swipes, the colour is even stronger and bolder!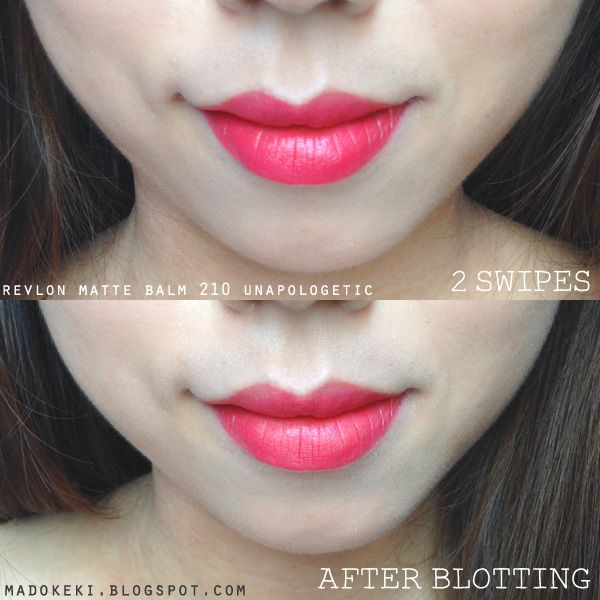 i tried to blot it with a piece of tissue paper to see how much it transfers..
see for yourself.
if anything, it merely removes the layer of sheen.
this is not a stain however, because if i rub it, the colour will come off.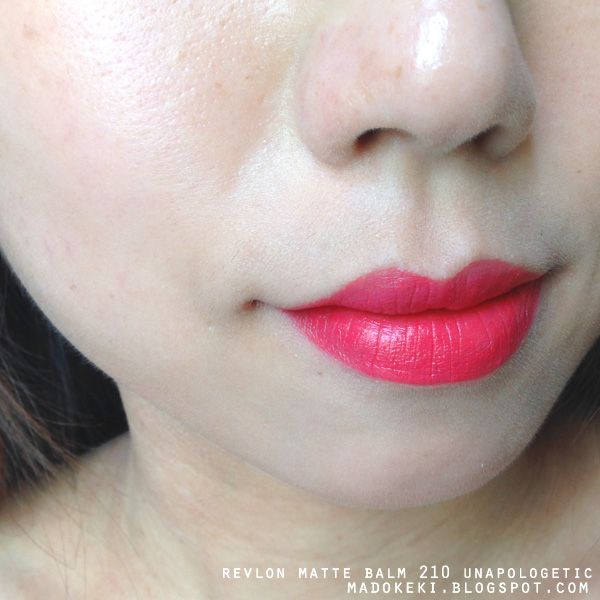 i wouldn't call this a matte finish, it's more of a velvety finish to me,
but that slight sheen does wear off over time and it do become a truly matte finish.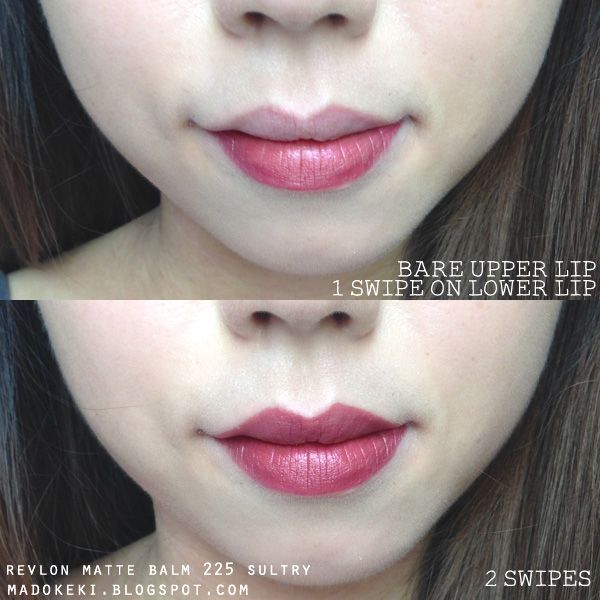 225 sultry is a dark red/plum/brown kind of wine shade.
it's application is similar to unapologetic, smooth and pigmented.
the shade after 1 swipe only appears to be lighter than it actually it because of the reflected light.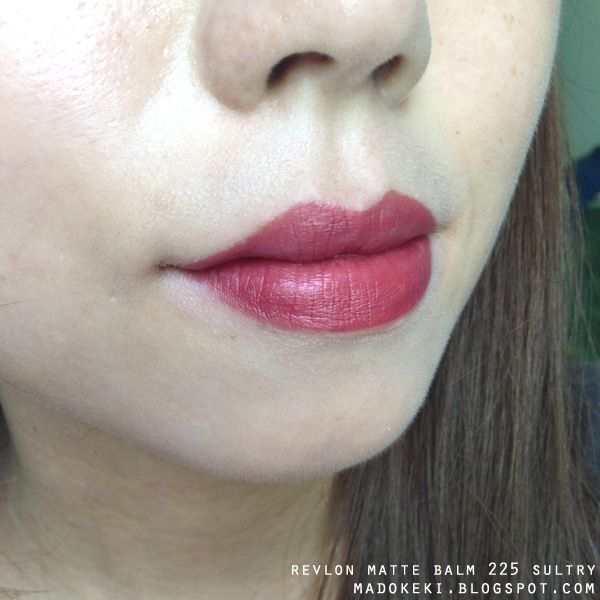 there is also a slight sheen to it.
it's a very wearable darker lip colour!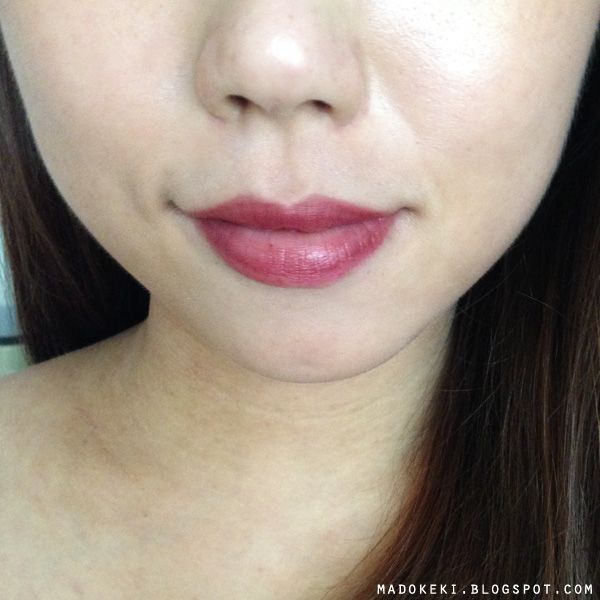 this is how it looks like after eating.
some of the colour did come off (especially on the centre of the lips), but most part of it stayed intact!

IMHO:
this line of balm stain will soon become my favourite line if they decide to release a dozen more colours. i can't guarantee i won't buy more colours in the future!
i love the colour pay off and its application, unlike the other revlon matte lipstick that i own (which is harder to apply because the bullet is so rock hard), the matte balm feels like butter in comparison.
they last surprisingly well on the lips, even after i blotted it the colour hardly transferred!
i got this from hongkong, HKD$78 (watsons) and HKD$98 (sasa).
MAKEUP LOOK
210 unapologetic (worn as a very thin layer)
210 unapologetic (worn as a very thin layer)
210 unapologetic (worn as a very thin layer)
210 unapologetic (worn heavier than usual)