i'm on a video roll lately,
much more active in making videos as compared to before!
finally getting my act together :D
the video is recorded in chinese, but i've added english subtitles to it!
this is a variation to the pink feline look i did a while ago.
this is the more natural and subtle version to it.
if there is a term for it, i'll called it "korean style", because it's more natural looking and gentle.
if the pink feline look is sassy kitty,
then this is definitely hello kitty, cute and adorable. :)
FINAL LOOK
PRODUCTS USED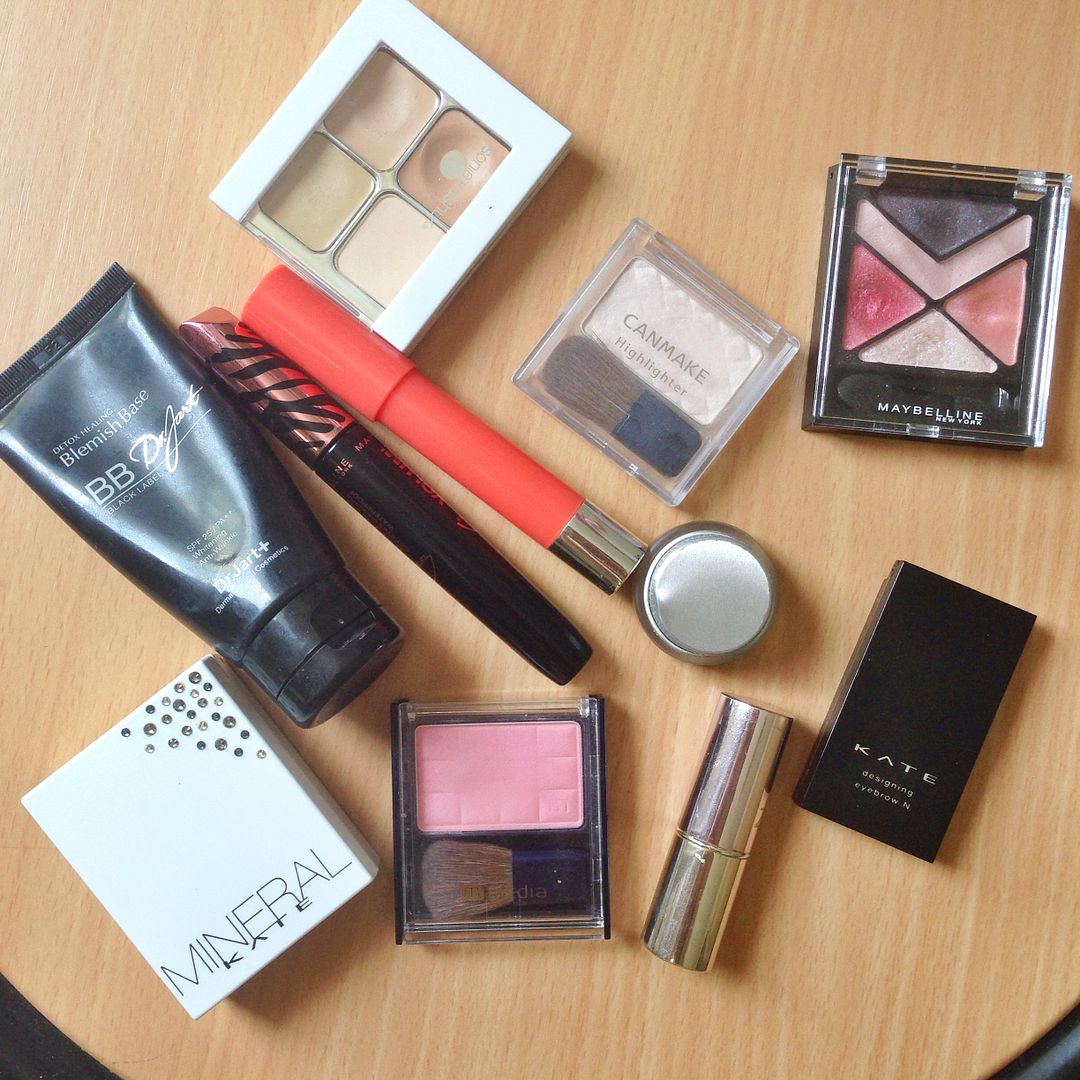 (in chronological order, being used first to being used last)
1. dr jart black label bb cream
2. sonia kashuk hidden agenda concealer 07
3. kate mineral powder foundation OC-B
4. maybelline hyper diamond eyeshadow (PK-1)
5. maybelline eye studio gel liner (brown)
6. kate designing eyebrow N (EX-4)
7. maybelline volum'express cat eyes mascara waterproof black
8. kanebo media cheek colour A (PK-1)
9. canmake highlighter (05)
10. ZA pure shine lips BE-1
11. revlon just bitten balm stain 045 romantic [i took the wrong lipstick to take the photograph above >_<]
COLOUR LEGEND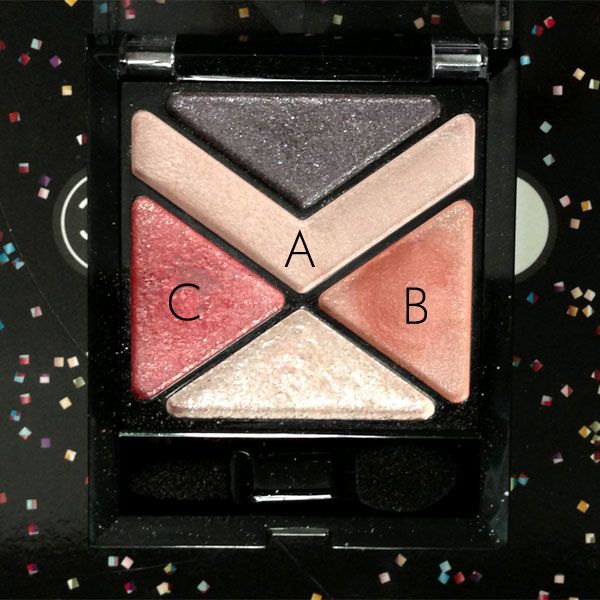 maybelline hyper diamond eyeshadow in PK-1.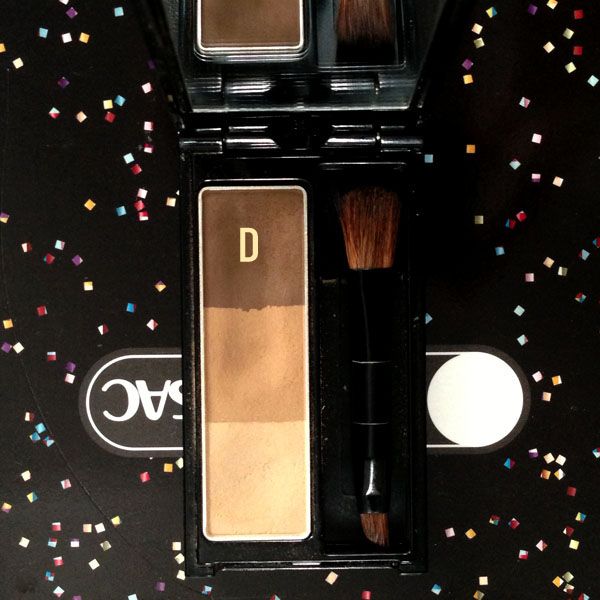 using the darkest shade to line my lower lash line.
COLOUR MAP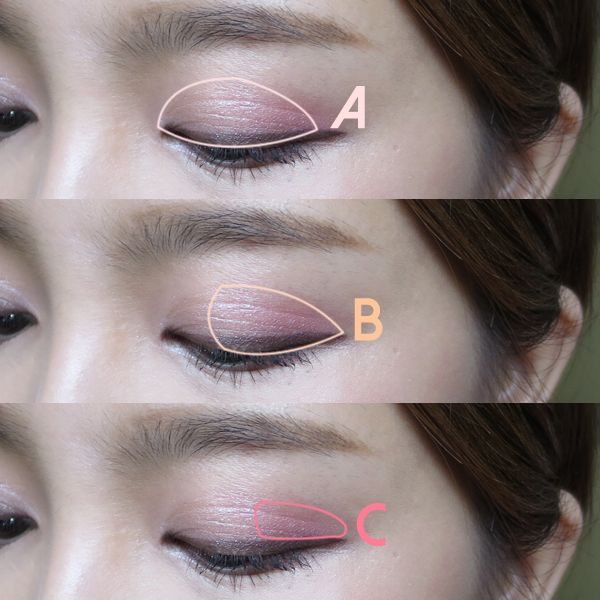 1. apply A all over lid.
2. apply B on the outer half of the lid, keeping it within my eyelid folds.
3. apply eyeliner first! i'm using brown this time, and there are no angles this time, just an honest eye liner that enhances my original eye shape.
4. apply C at the end of the lid, slightly above the eyeliner for a dash of pink.
1. apply D close to lower lash line.
2. apply A on the inner corner as well as the lower eyelid.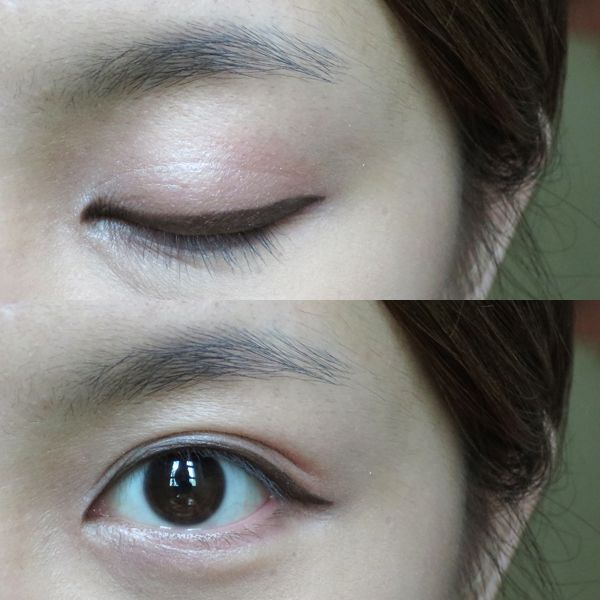 another look at the eyeliner.
really honest this time!
it lengthens and makes my eyes slightly rounder, everything is in the same proportion so it looks much more natural than the usual eyeliner that i draw.
note that i followed the original fold of my lids when i'm drawing the tail of the eyeliner.
and to show you how the eyeliner changes the shape of my eyes.
it lengthened in proportionally to the roundness of my eyes :)
THE LOOK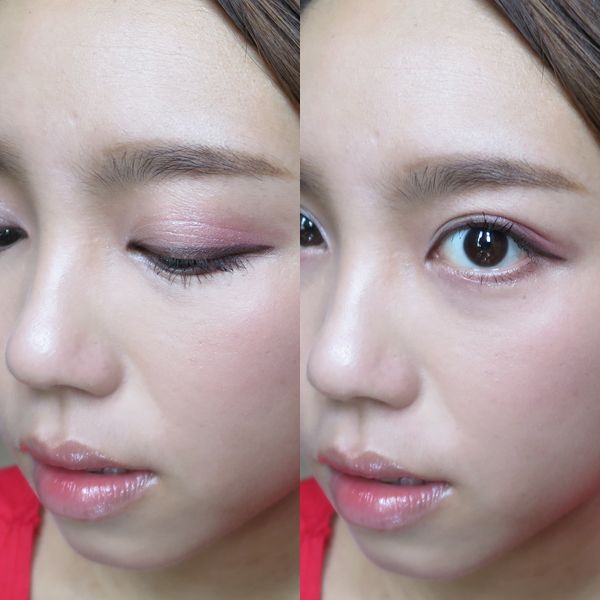 another gorgeous looking pink eyeshadow look.
i love how this palette doesn't make my eyes puffy at all :)
the hot pink shade is still my favourite.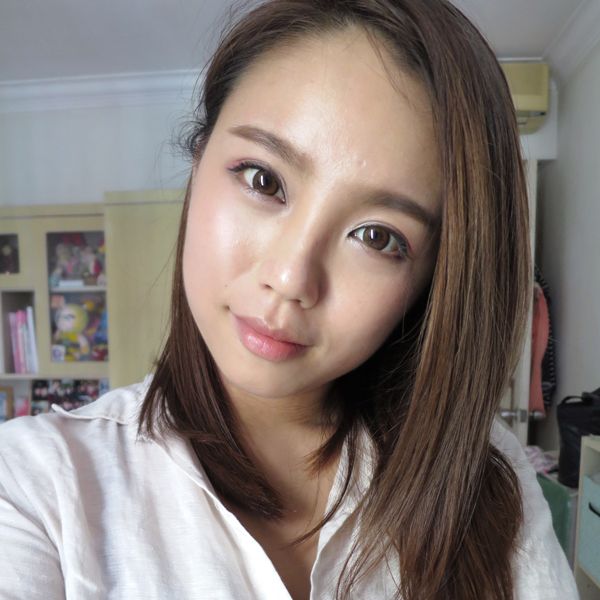 with circle lenses on, the look still looks natural,
but it has a more dolly look to it.