HI ALL!
this drama is DA BOMB and everyone is so crazy over this drama right now!
i'm more drawn to chun song yi's (jeon ji hyun/jun ji hyun) make up and products she used to achieve the look in the show.
i created the look without any of the cosmetics that she actually used.
i'm glad to report that her look is very reproducible without breaking your bank account!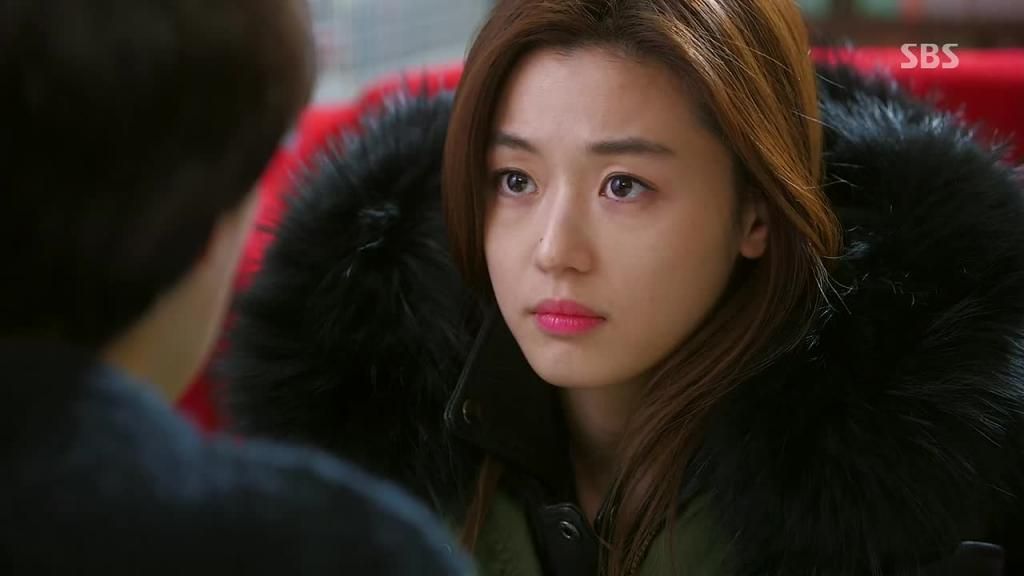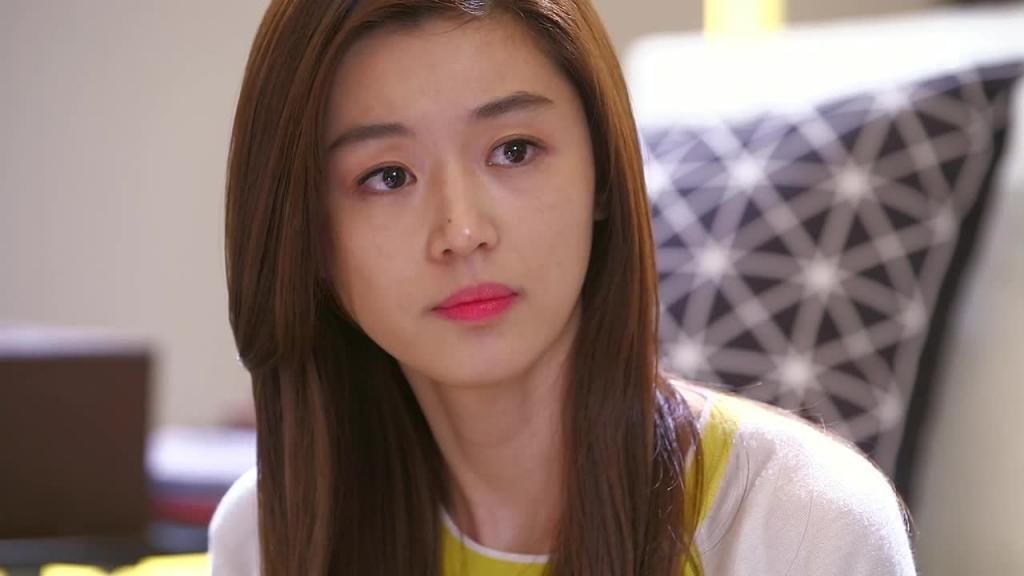 the reference photos are taking from screen caps of the drama, courtesy of
dramabeans
.
DESCONSTRUCTION:
i'm going to do a breakdown of her looks before i get started on the products used..!
this is something new that i haven't done for the previous looks.
i hope this is more useful and helps to explain why i do certain things.
FACE:
- barely there foundation that looks like she has nothing on at all. natural looking face that still has some dark eye circles peeping through.
- semi matte face
EYES:
- natural eyeshadow colours - matte brown/orange shades
- very thin and almost invisible eyeliner that does not alter the shape of her eyes. most probably only lined her waterline and filled in the gaps between the root of her lashes because her upper lashes looks lush, yet the eyeliner is almost invicible.
- natural looking lashes with a slight curl, most likely a lengthening formula
CHEEKS:
- no obvious signs of blusher
LIPS:
- blue based hot pink lip colour with a slight florescence to it
PRODUCTS USED: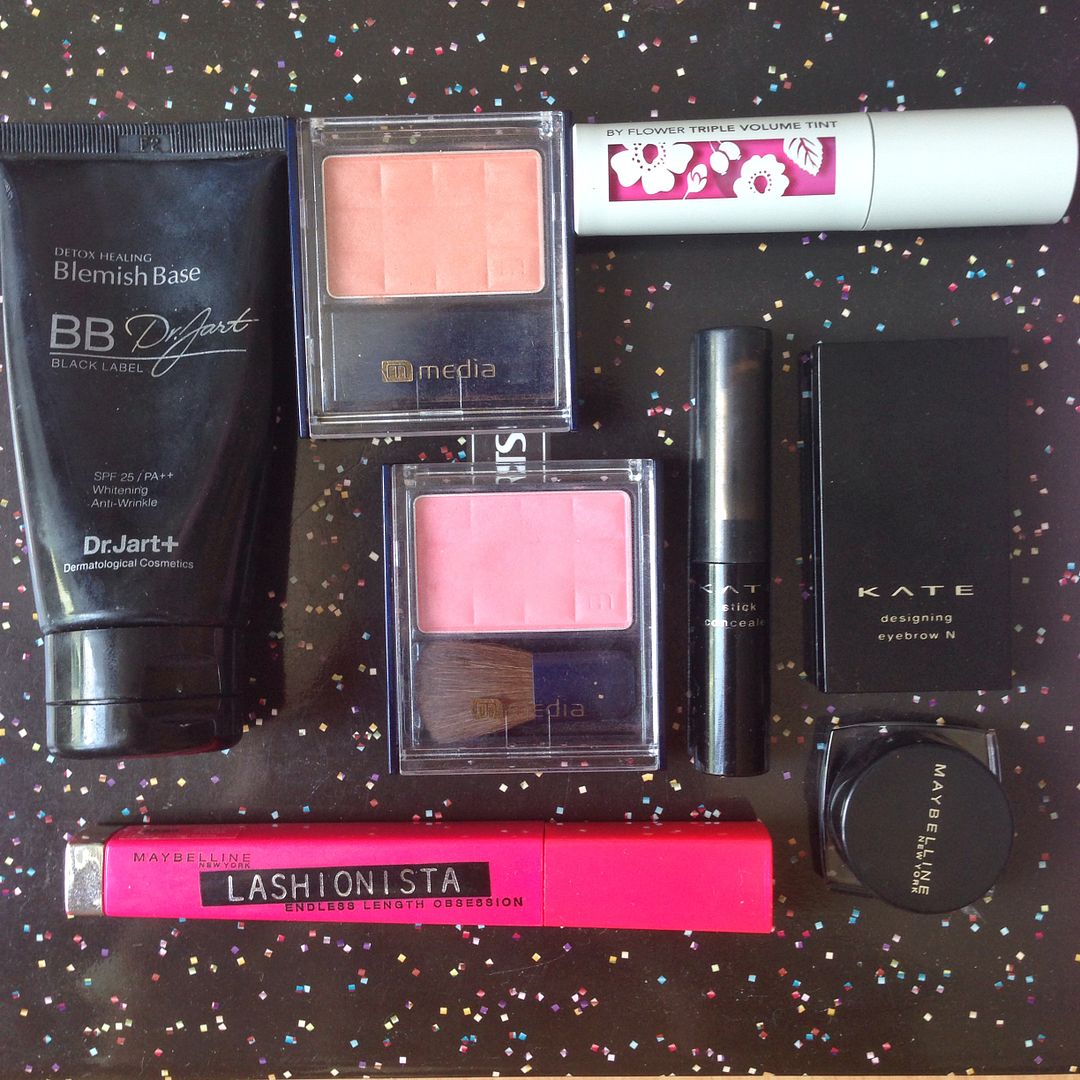 (in chronological order, item used first to item used last)
1. Dr Jart Black Label BB Cream
2. kate designing eyebrow N EX-4
3. Media Cheek Color A OR-1
4. Media Cheek Color A PK-1
5. Maybelline Eye Studio Gel Liner Black
6. Maybelline Lashionista Lengthening Film Mascara
7. Kate Stick Concealer Light Beige
8. Nature Republic By Flower Triple Volume Tint 05 Peony
EYESHADOW: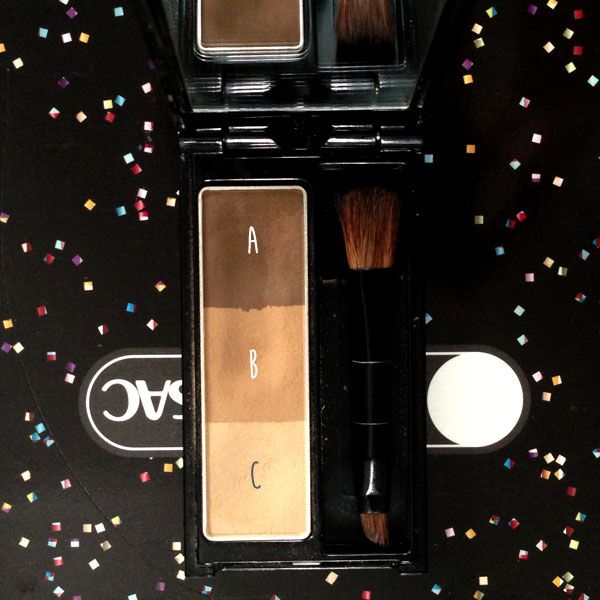 using the eyebrow palette for both my brows and my eyes.
COLOR MAP:
warning: VERY MESSY MAP!
the white zigzag lines means area of blending.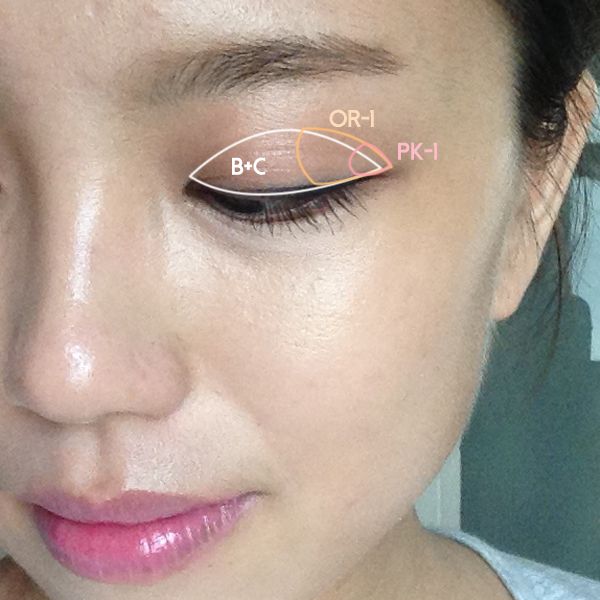 1. shade eyes with B+C mixed together
2. apply orange blush (or orange eyeshadow if you have it) to outer third of eyes
3. apply a dash of pink to the outer corner of eyes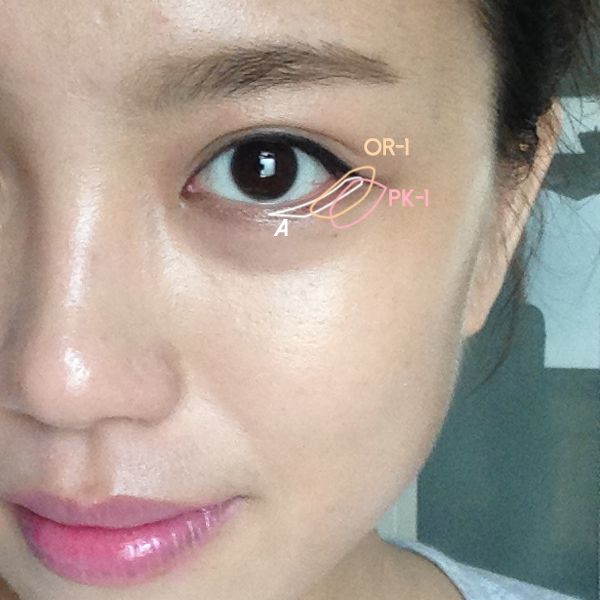 1. line lower lash line with A
2. apply orange colour onto lower lash line
3. apply pink colour to outer corner only, the area will be slighter larger than that of the orange colour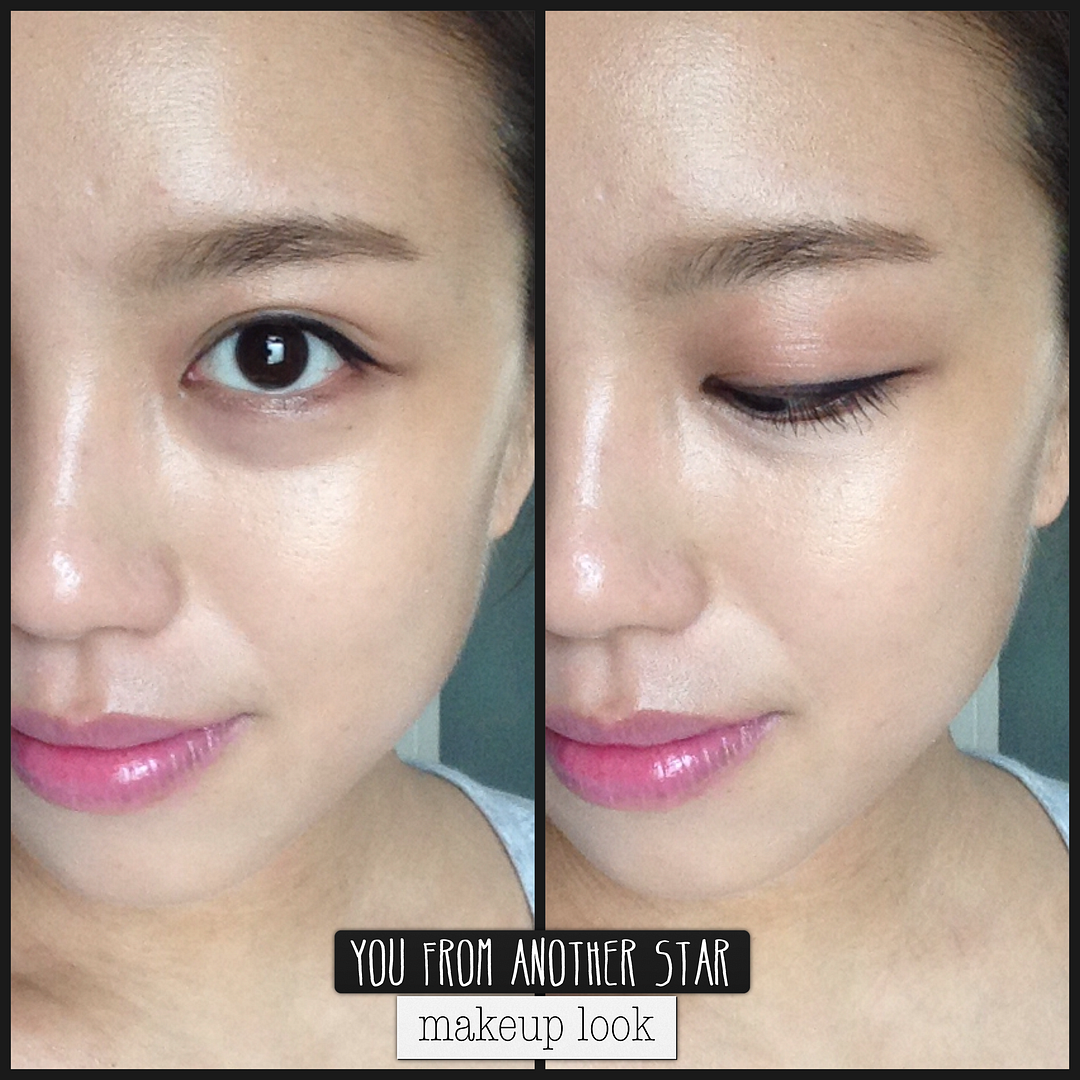 FINISHED LOOK: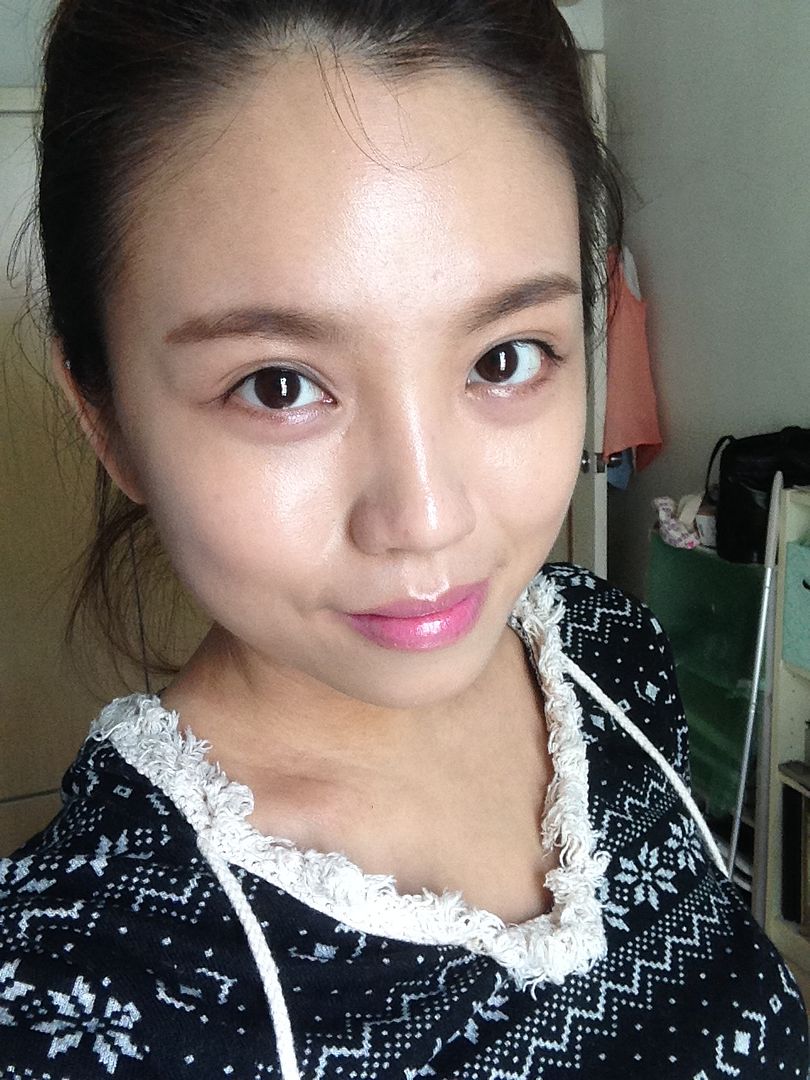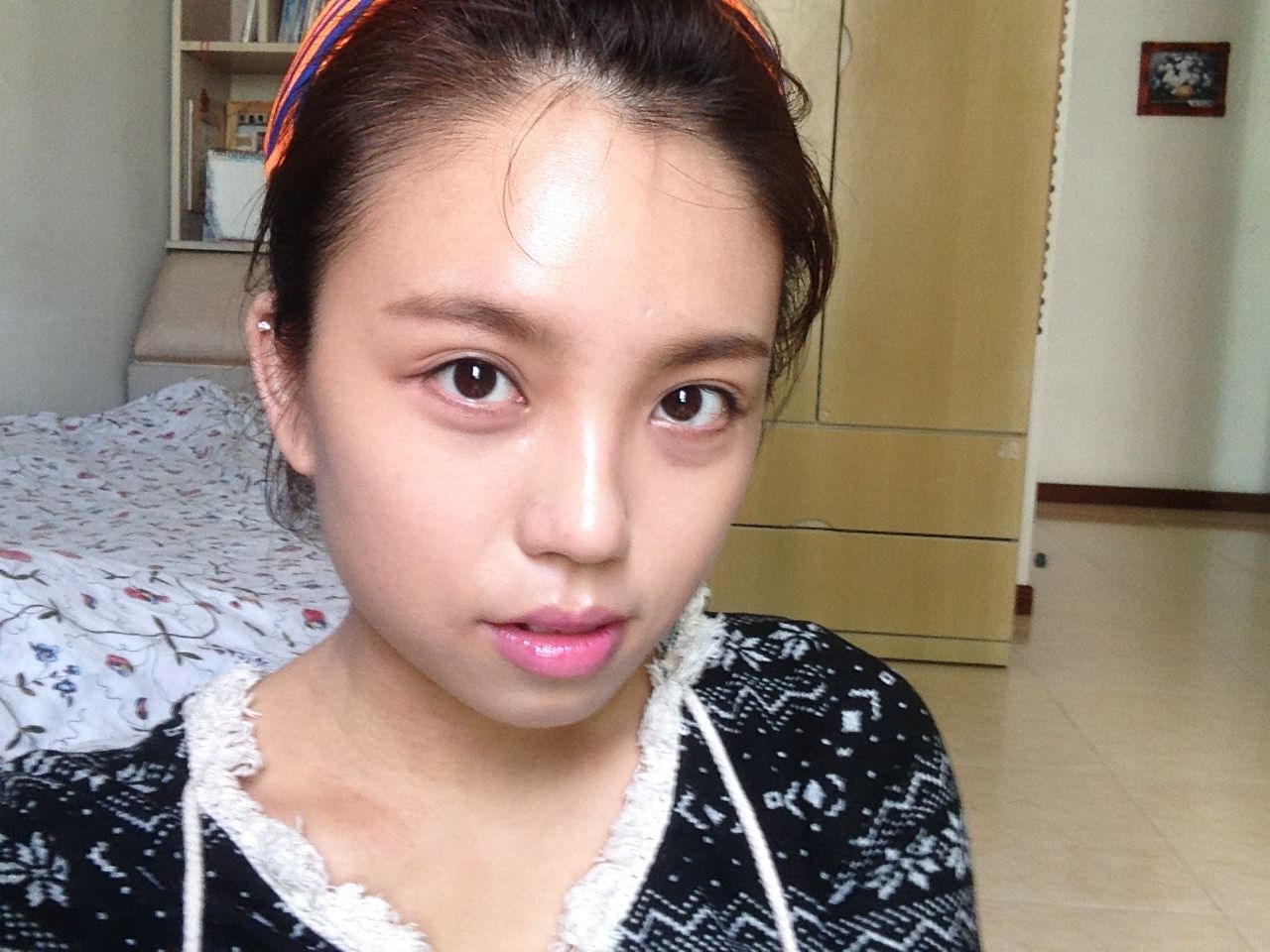 i really like how this look looked on jeon ji hyun, not so much when it's when on my face though. :(
my eyes are just not suitable for such bare looks because my eyelids are too thick to carry off this look.
good for those of you girls who have narrower double eyelids!
this look will suit you perfectly!
and i'm so tempted to buy a neon hot pink lipstick right now.
thank you, kdrama for lighting up that consumer in me.
=_=