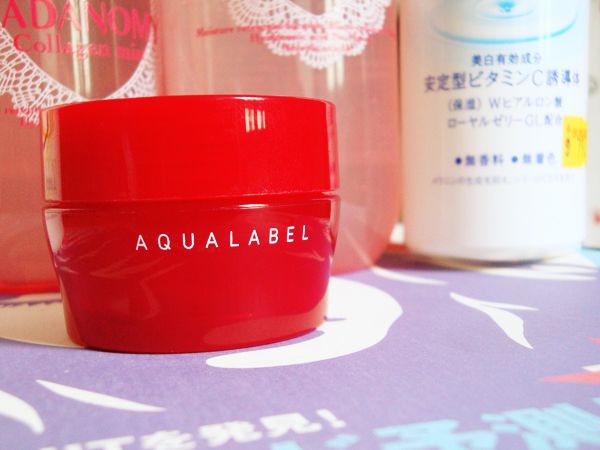 discontinued product from aqualabel.
this is probably the first generation gel cream they have!
price:
HKD90+
bought this off adambeauty when it was on clearance.
what it claims:
i can't really remember what its packaging says, but it's the same old story.
- hyaluronic acid, acting like magnets to attract water molecules under our skin
- collagen, acting like a film that prevents water loss from the surface of our skin
- honey, natural humectant to retain moisture from the atmosphere on our skin
my experience with it:
this is my first oil free cream that i've ever tried.
it goes on light and absorbs easily.
the consistency is like a jelly, but smoothes out to a watery texture upon touching my skin.
it does leave a slight sticky feeling (when i press my finger on my face and lift, my skin gets lifted up as well!).
does a good job as an overnight mask in my opinion.
i think this is suitable for the oily areas of my skin (t zones).
i won't repurchase it because i found better substitutes that does the same thing!