i was thinking of what look to wear for my friend's wedding lunch reception,
i was going to be her emcee so my eyes need to look bold,
but not THAT bold that when you stand up close you'll get freaked out.
pink eyeshadow + cat eyes it is!
you can watch how i did this make up here!
i bothered to film a video for this look because i really like it
FINAL LOOK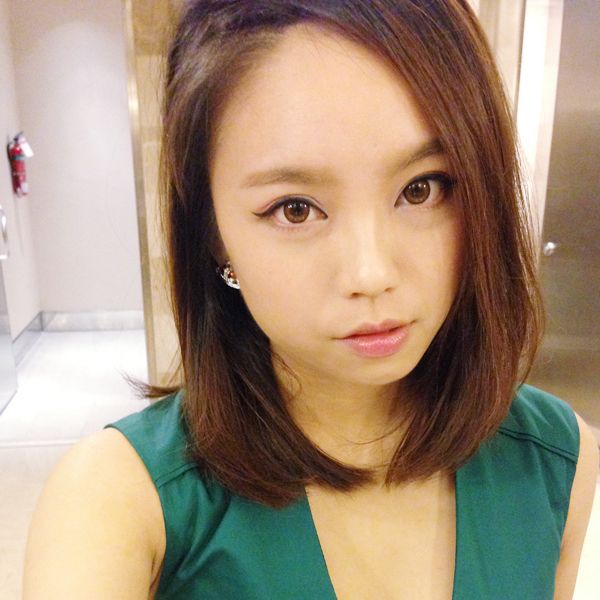 the yellow lighting washed out the pink, it looks very pretty in real life!
PRODUCTS USED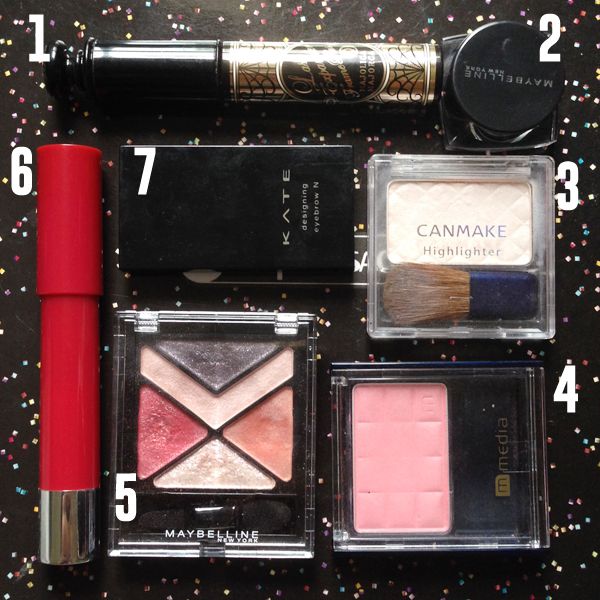 1. majolica majorca lash expander frame plus (black)
2. maybelline eye studio gel liner (black)
3. canmake highlighter (05)
4. kanebo media cheek colour A (PK-1)
5. maybelline hyper diamond eyeshadow (PK-1)
6. revlon just bitten balm stain (045 romantic)
7. kate designing eyebrow N (EX-4)
COLOUR LEGEND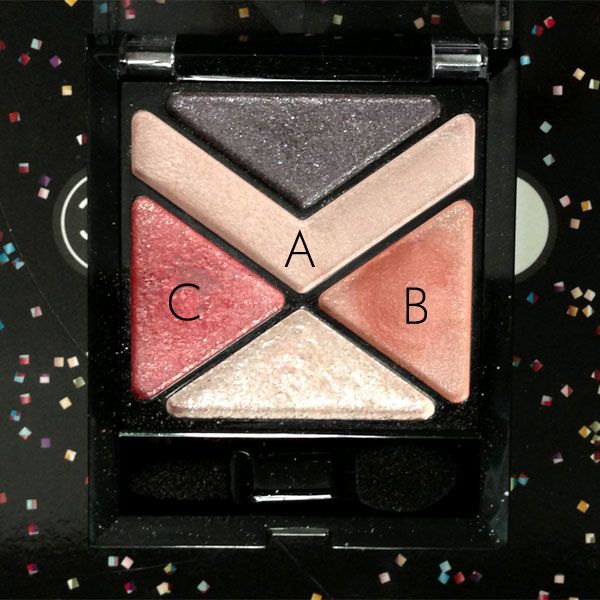 maybelline hyper diamond eyeshadow in PK-1.
i love this palette! especially the hot pink shade!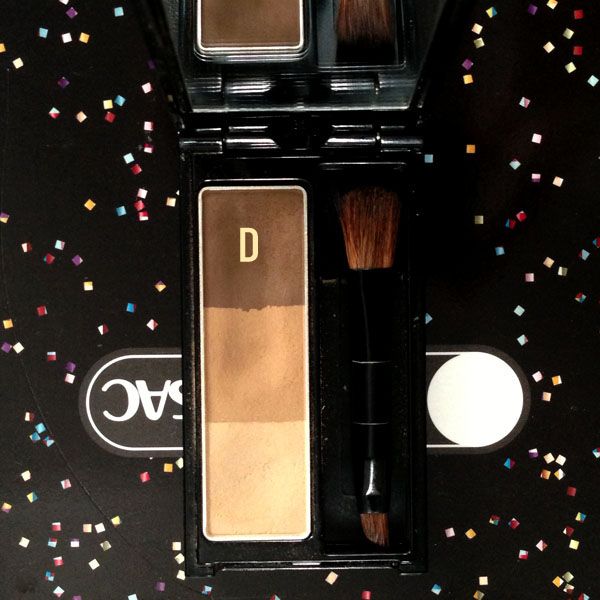 using the darkest shade to line my lower lash line.
COLOUR MAP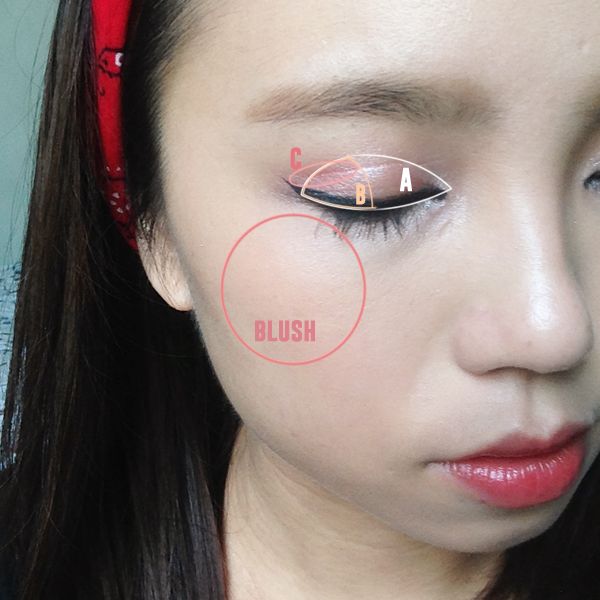 1. apply A all over lid and inner corner of eye.
2. apply B on the outer half of the lid, keeping it within my eyelid folds.
3. apply eyeliner!
4. apply C at the end of the lid, slightly above the eyeliner for a dash of pink.
5. apply blusher on cheek.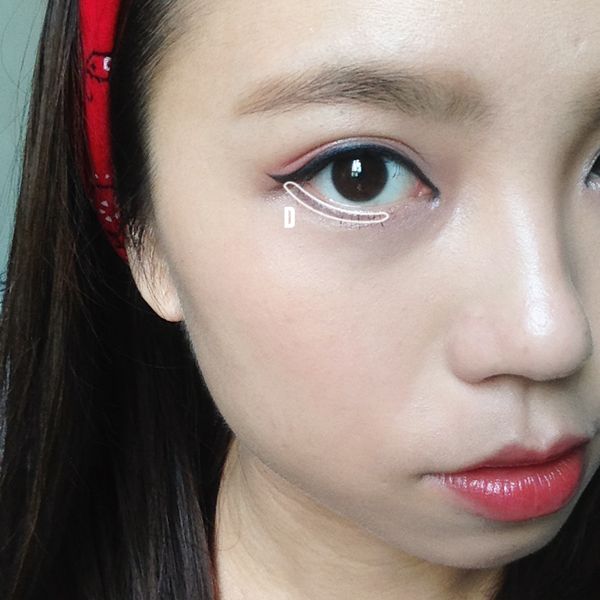 1. apply D close to lower lash line.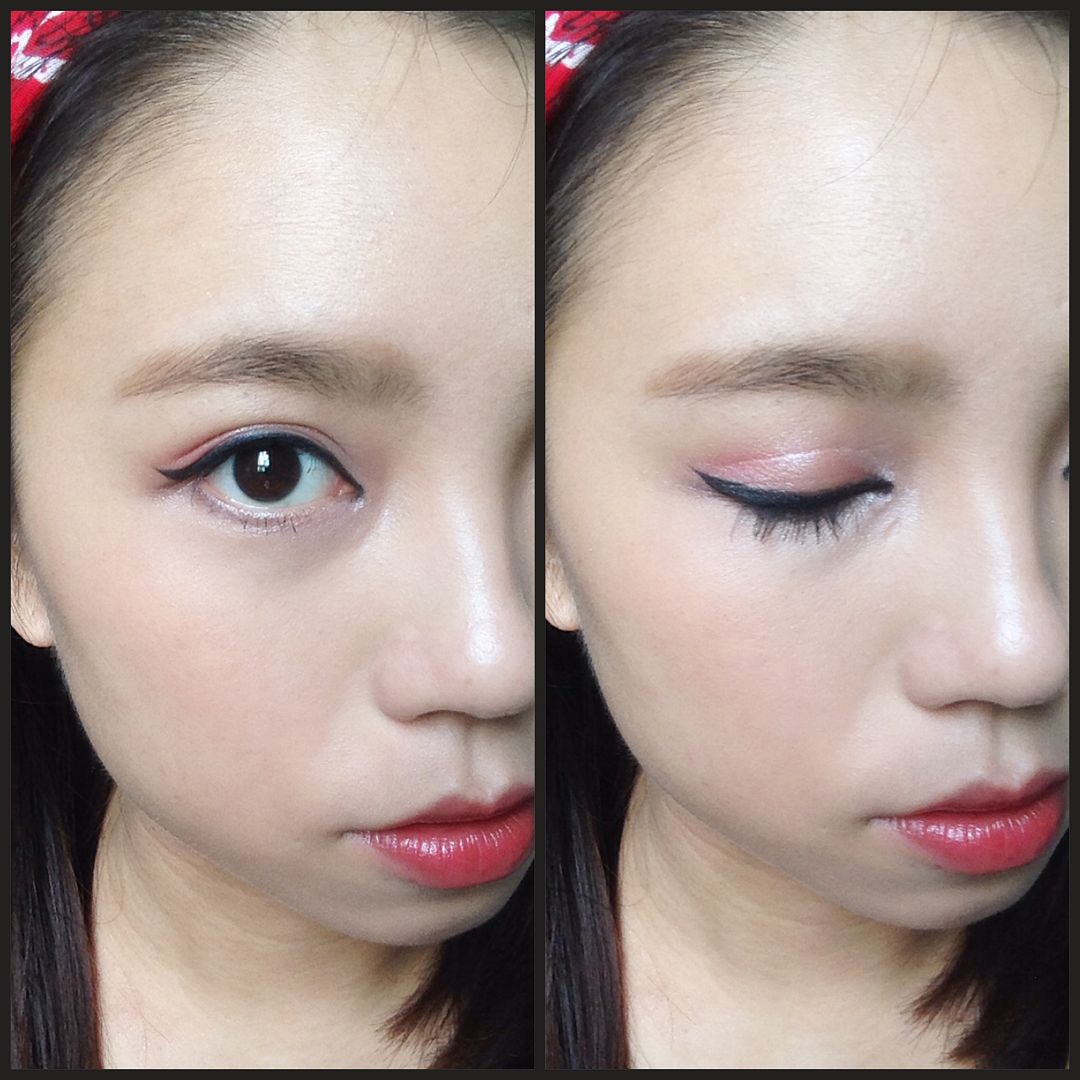 bold cat liner look.
THE LOOK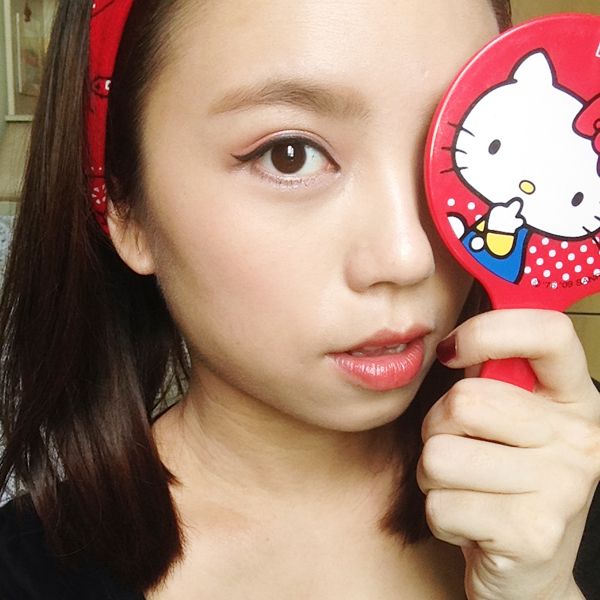 this palette is quickly becoming one of my favourites,
it is just as wearable as the brown eyeshadows in my opinion,
and the dash of pink really brightens up the eye look a great deal.
i stay away from the purple shade so this eye look just packed with vibrant and light colours,
perfect for a day look.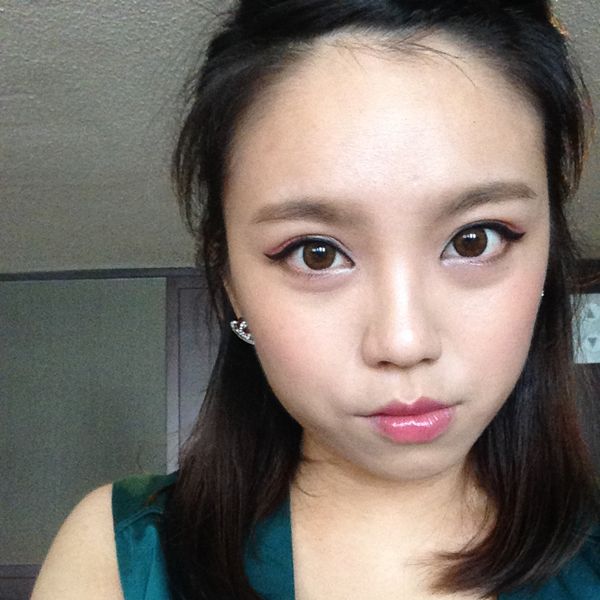 i did a test run in the previous photo,
and i did wear this look on my friend's big day!
i actually used a lipstick as my blush on that day to ensure my cheeks are redder :D
(it's the revlon colour burst lipstick in 012 cherry ice)
i also used darker lip color as a stain (revlon super lustrous lipstick in 010 wine not).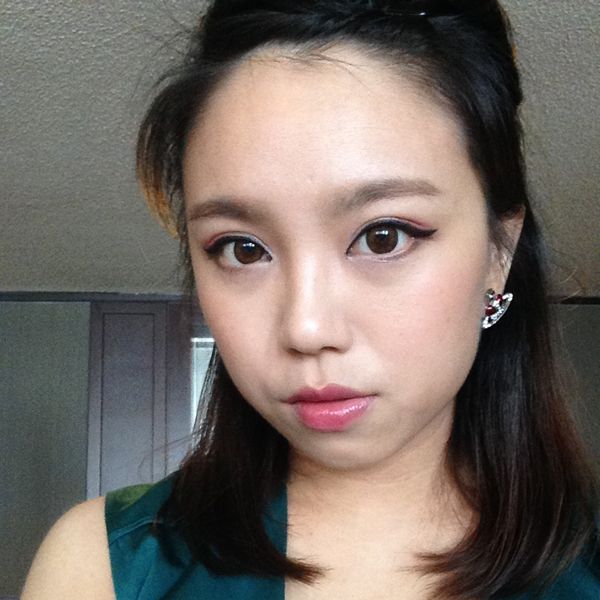 i was really generous with my eyeliner that day.
needed my eyes to be visible while on stage :P
EDIT (05/14) /// PICTORIAL
even though i didn't use the lightest pink to highlight my entire eyelid first, the rest of the steps are the same.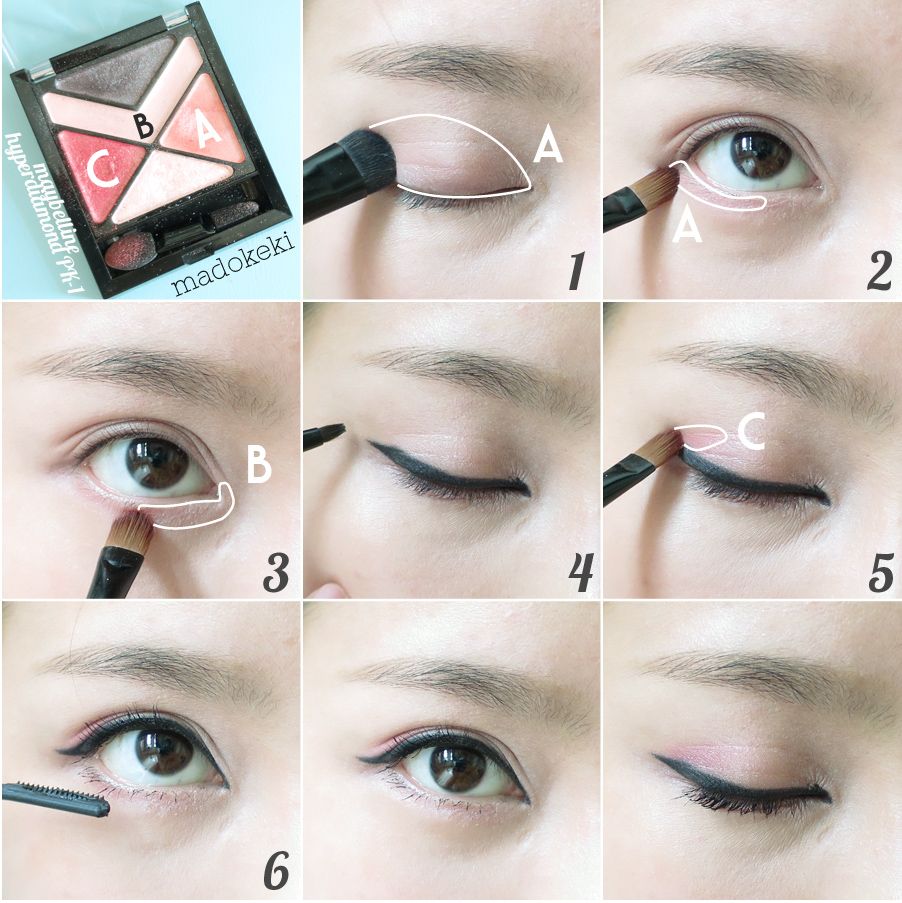 click to enlarge!