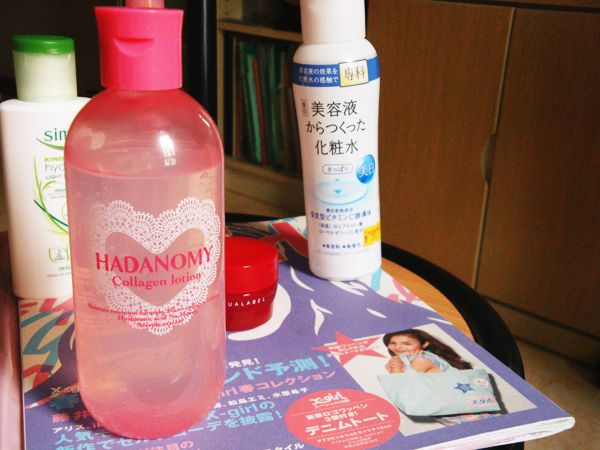 another steal i got when i was in hongkong this may.
the collagen lotion is not the most well known product in this hadanomy line,
but i decided to get it anyway because it's affordable,
plus, if the collagen mist works well, then the more concentrated collagen lotion should work even better, right?
price:
HKD$79.2
i got this in sasa when it was having a 10% off for hadanomy products.
what it claims:
as with most hydrating lotions, it contains
hyaluronic acid
,
but the biggest difference is the collagen it contains that helps to seal in moisture.
they said that there is
1000mg of micro collagen
that is much smaller than a normal collagen molecule.
i can't tell you how much smaller the micro collagen is, or if it even exist in the solution or not because my naked eyes can't see it! i'll just assume that it does.
the collagen does not penetrate deep into the skin (by that i mean into the dermis layer) to fill out wrinkles (i wish..!!!), instead it stay on top of the skin (and maybe some of it finds it way into the top few layers of my epidermis) and act as a barrier to prevent loss of moisture.
that explains the slightly sticky feeling after application.
still bearable though!
it's formulated with acerola extract (source of vitamin C) and honey (humectant).
not that i can tell, really. haha!
my experience with it:
i used to apply this right after i wash my face,
but these days i apply this after the senka whitening lotion because i sometimes feel that the collagen layer blocks the whitening lotion from entering my skin.
as of late, i'm using this for my body instead of my face because the senka whitening lotion is actually hydrating enough for my face!
it is easily absorbed into my skin and has a light rose scent to it.
i like the scent!
the consistency is slightly thicker, almost like a gel that will turn into a liquid upon touching my skin.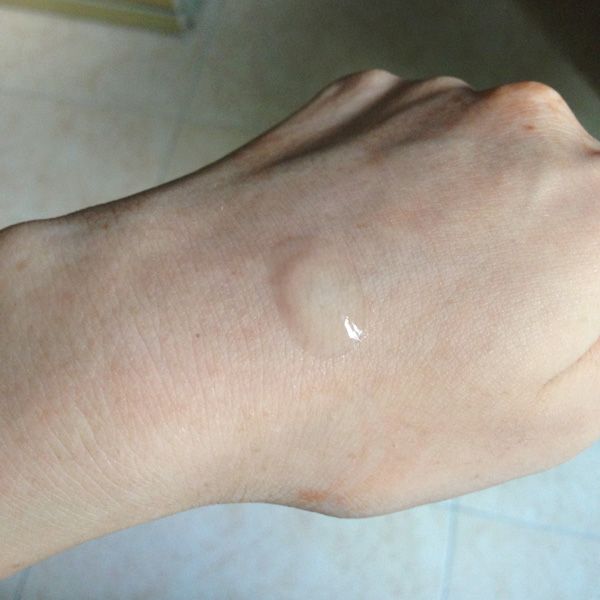 texture: gel like.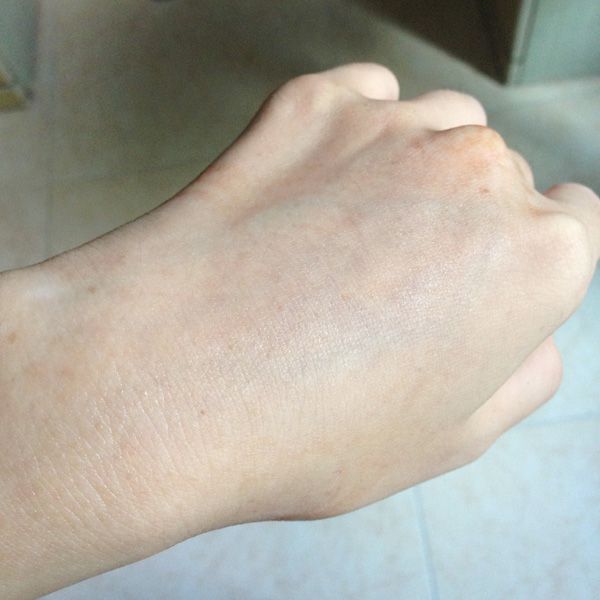 after spreading out.
it imparts a shine on my skin after it is fully absorbed.
is that supposed to be the collagen layer?
or is it just the gel setting on my face?
i like that it is absorbed pretty quickly into my skin.
as far as hydration goes, it does an OK job at hydrating.
i feel that my skin is still thirsty after some time despite using a cream after this.
i think there are better hyaluronic acid lotions out there.
i've previously tried samples of the hadalabo hyaluronic acid lotion,
that too isn't to my liking.
this hydrating lotion isn't hydrating enough for me.
since this is my first hydrating lotion, i still need to try out more stuff before i can do a comparison!
the next hydrating lotion in line is most probably the muji light lotion, or the senka moisturizing lotion.
p.s.
perhaps you are wondering why am i using both whitening and hydrating toner if the whitening toner has hydrating effects too.
if i'm at home all day, i prefer to use just the hydrating toner during day time because i won't be wearing sun screen at home.
if i used a whitening product, i must wear sun screen otherwise i might end up getting darker!
so i usually hydrate in the morning, and whiten at night. :P