Kate Colorcious Diamond BR-1
another gorgeous palette from kate!
i haven't been buying new palettes from them ever since the dual blend eyes, because i feel that their palettes were kind of repeating then.
this palette is different. i tried it and realized the finish is so different from what they used to offer.
but you know what sealed the deal?
THIS IS A ROSE GOLD KINDA SHADE,
and i've been looking for one for quite some time..
only to realize this is exactly what i've wanted!
this is a 5 colour eyeshadow palette, leaning towards the peachy/rose gold kind of brown.
very very flattering.
kate eyeshadows never fail to amaze me with their softness and pigmentation.
the plastic case is beautifully embossed to resembled jewels. they're still using the sleek black case, i'm glad they stuck with this because i really like its cool image :)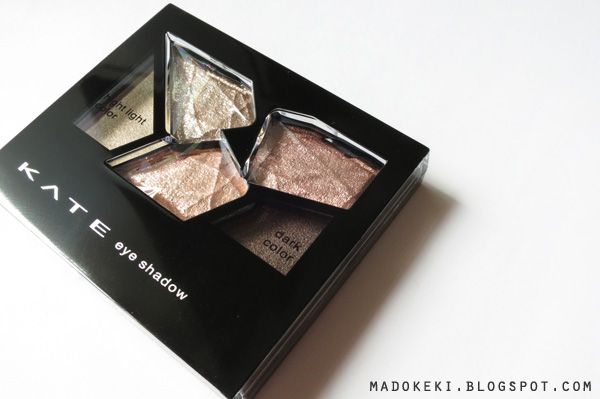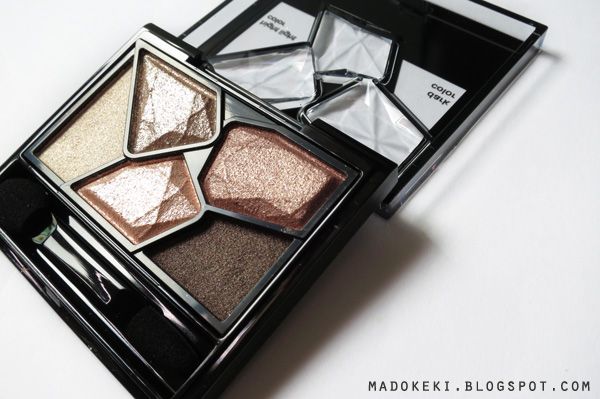 the powder is pressed into a jewel cut shape too! oh so pretty!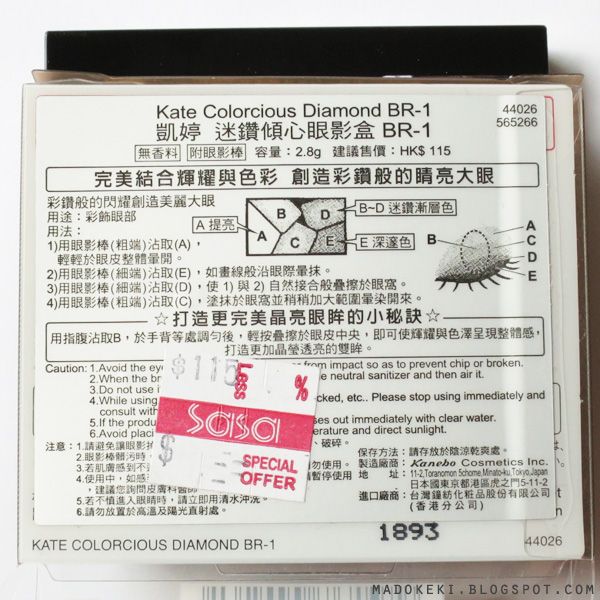 at the back of the plastic packaging is a set of instructions that teaches you how to wear this palette.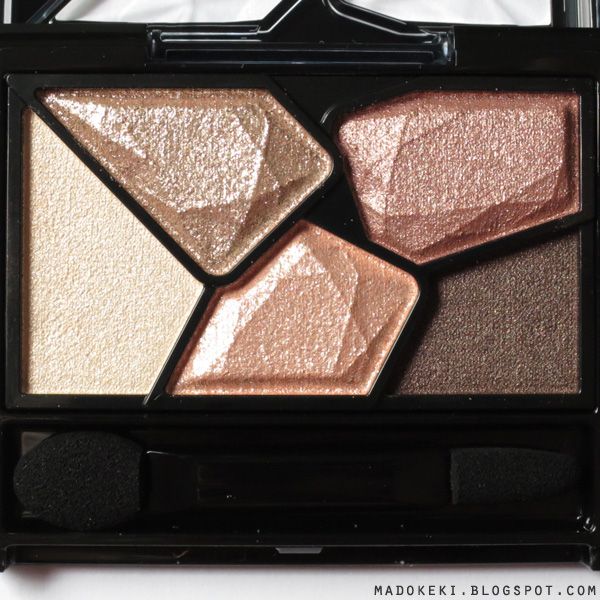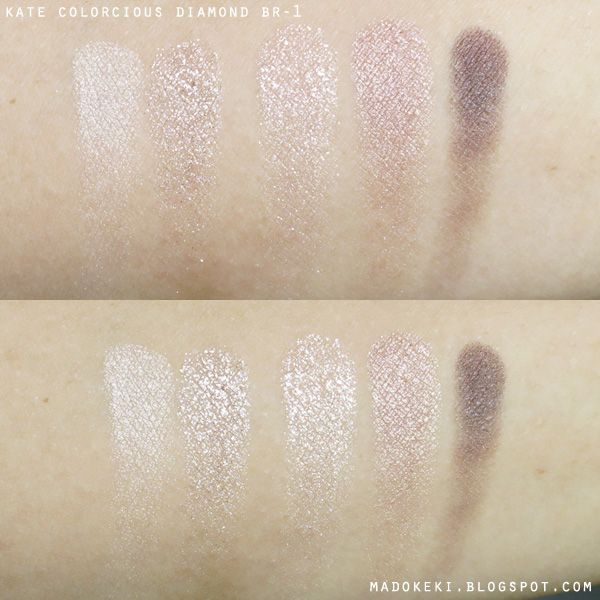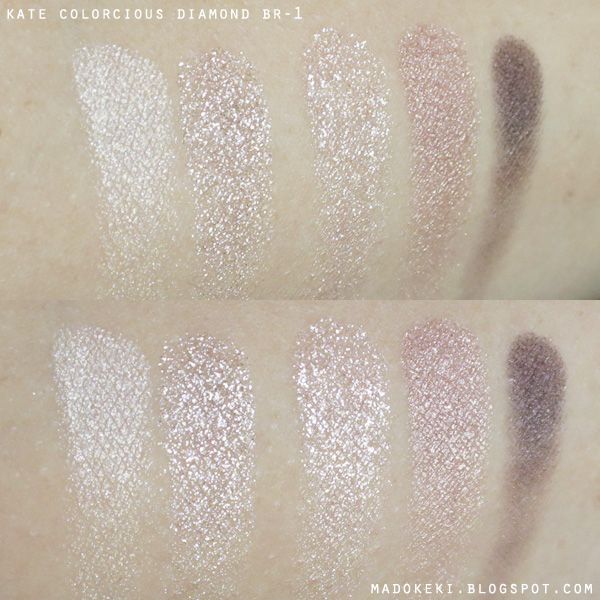 swatched over foundation powder.
going from left to right:
the
highlight color
(A) is a pigmented pearly white/beige colour,
the
shiny color
(B) is neutral brown that has a foil finish,
the
shiny medium color
(C) is a light peachy gold shade, also with a foil finish,
the
medium color
(D) is a rose gold shade, metallic/shimmery finish,
the
dark color
(E) is a blackish brown that has a satin finish, speckled with some micro glitter.
on my eyes:
JUST LOOK AT THAT FROSTED/METALLIC/FOIL FINISH! (those are from the 2 shiny colours)
i applied using my finger so the intensity is really mind blowing.
IMHO:
i've already had several brown eyeshadow palettes, but i do not have a rose gold palette!
this fulfills my wants..
and i love the foil finish of the shiny colour!
i can't wait to create
high contrast
more looks with this palette!
all of the shades are buttery smooth and applies really well.
pigmented and blends like butter.
i'm most amazed by the highlight colour, because this is almost as intense as a highlighting pen!!!
you know what, i'm amazed by ALL the shades. the foil shades are just gorgeous, that rose gold shade is lovely, and the liner shade is dark and smooth, just the way i like it to be.
soft and buttery eyeshadow powder are my favourite, and i didn't experience any fall outs with this.
how can i not love kate's eyeshadow palettes?
MAKEUP LOOKS
LOOK 1 click on image to see the tutorial!
LOOK 2 click on image to see the tutorial!
LOOK 3 click on image to see the tutorial!