5 ways to get korean gradient lips
this is nothing new, many people have created tutorials to teach how to achieve the korean gradient lips before, but like they say, laziness is the mother of invention. i have come up with a way to get this look with the minimal number of steps and ease!
check out the video if you haven't already! vvv
PRODUCT USED:________________________________________________________________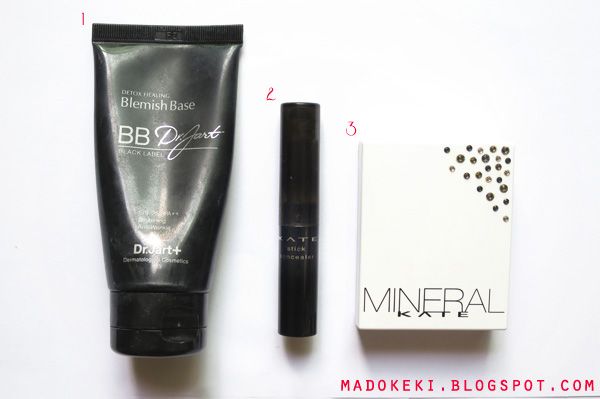 1. Dr. Jart+ black label bb cream
2. kate stick concealer light beige
3. kate mineral powder foundation OC-B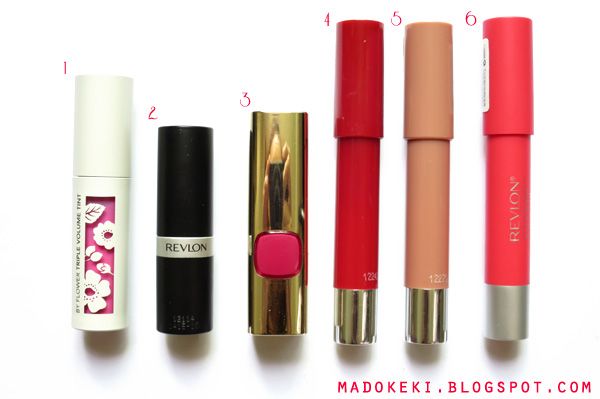 1. nature republic by flower triple volume tint (05 peony)
2. revlon super lustrous matte lipstick (010 wine note)
3. l'oreal colour riche lipstick (P511 touch of amaranth)
4. revlon just bitten balm stain (045 romantic)
5. revlon just bitten balm stain (050 precious)
6. revlon matte balm (210 unapologetic)
while the typical method that most people employ is to apply foundation/concealer to lighten the lips first prior to applying lipstick, i prefer to apply my lipstick first before lightening the edges.
this is because it's much more easier to apply the concealer on the outer part of the lips, and it also gives you more control over the opacity of the blending region, allowing you to create the gradient that you want.
of course, this will work best for pigmented lip colour. if you have a pair of slightly darker lips to begin with, you might still want to consider lightening your lips first so that that the colour will show through better.
a summary of the steps:________________________________________________________
liquid based product (liquid foundation/bb cream) & concealer (stick/cream/liquid):
1. apply lipstick to the inner part of the lips
2. apply foundation/concealer on the outer part of the lips and blend out the edges
3. using your finger, blend the region between lipstick and foundation/concealer to create gradient
powder based product (powder foundation):
1. apply lipstick to the inner part of lips, lip smack to blend out harsh edges and to create a natural gradient across the lip
2. apply powder to the outer part of lips to lighten the lip colour
lipstick & lipstick:
1. apply darker shade to inner part of lips
2. blend out the edges using a lighter shade of lipstick, no need for fingers!
lipstick only:
1. apply the lipstick to the inner part of lips
2. KEEP SMACKING YOUR LIPS to create natural gradient, no need for finger too!
give it a try and let me know if you think this method works better for you too!
xoxo
karman