Lavushuca Melting Eyes BR
i hope this is the last palette that is being discontinued.
i don't mean to show you something that you can't get anymore!
before lavshuca underwent a brand renewal, they used to be princess-y and elegant (unlike their currently brand image, which is a more lively and playful kind of girly-ness).
can i say i actually prefer the older packaging and brand image?
this palette comes with 4 shades, this is a brown palette, moreover the finish is vastly different from kate's gradical eyes palette.
hahaha you know what, even if they are very similar, i'd find some excuses to justify me owning this palette :P
my girlfriend bought this for me when she was in japan 4 years ago, it was a seasonal special that came with a stick eye base.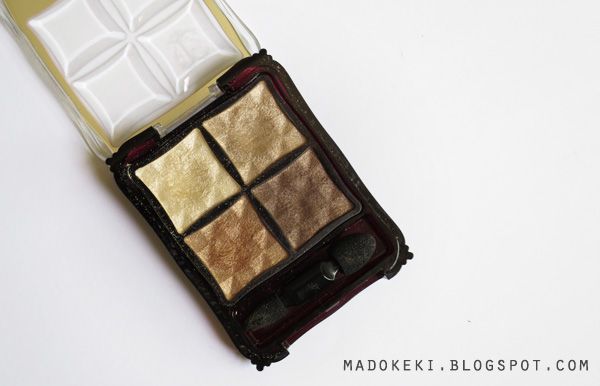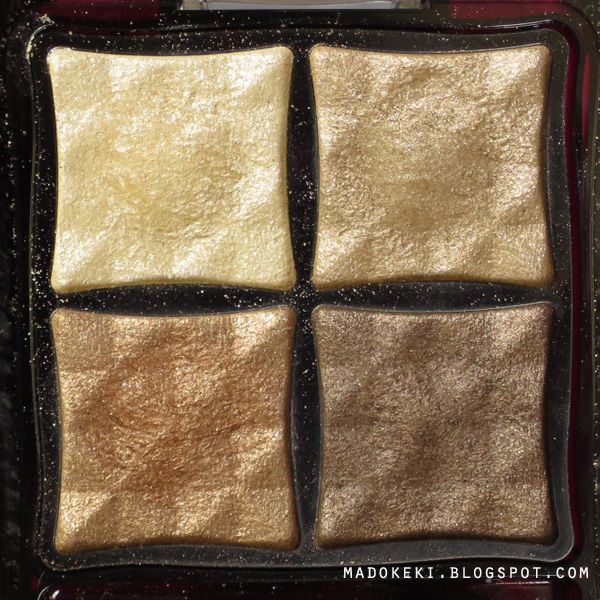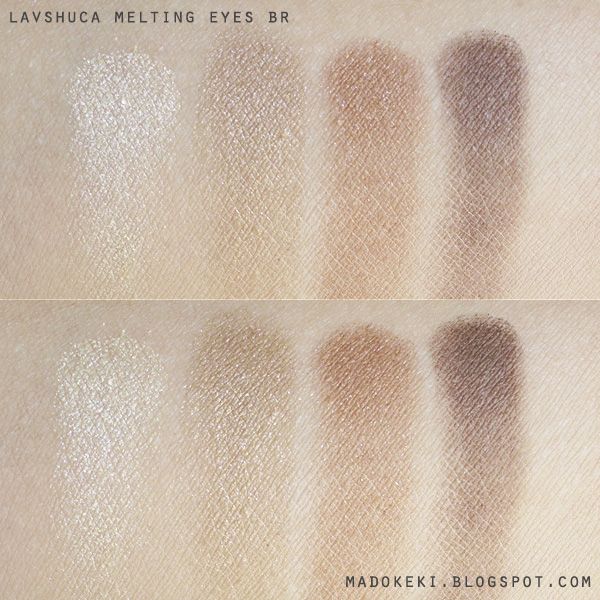 swatched over foundation powder.
(top left, top right, bottom left, bottom right)
lightest shade:
light golden shade with a frosty and shimmery finish, loaded with gold micro shimmer and glitter. highly reflective!
medium light shade:
a gold shade with a shimmery finish, with micro shimmer.
medium dark shade:
a copper shade with red undertone, shimmery finish with no glitter.
dark shade:
a blackish brown shade that has a satin finish, with minimal gold shimmer.
IMHO:
i used to compare this to the gradical eyes palette a lot.
the gradical eyes have a more satin finish and less shimmer, which the melting eyes palette has a lot more shimmer to it.
i like this palette for its neutral brown darkest shade as it allows me to use it as an eye liner. the kate palette has too much red tone to the darkest shade, and its finish is a little more satin/metallic than the darkest shade from the melting eyes palette.
i also like the shimmer when i feel like looking a little more pixie like :) as it is high reflective, it allows me to highlight my lower lids just the way i like!
say yes to pixie dust!
MAKEUP LOOK
LOOK 1
LOOK 1
LOOK 2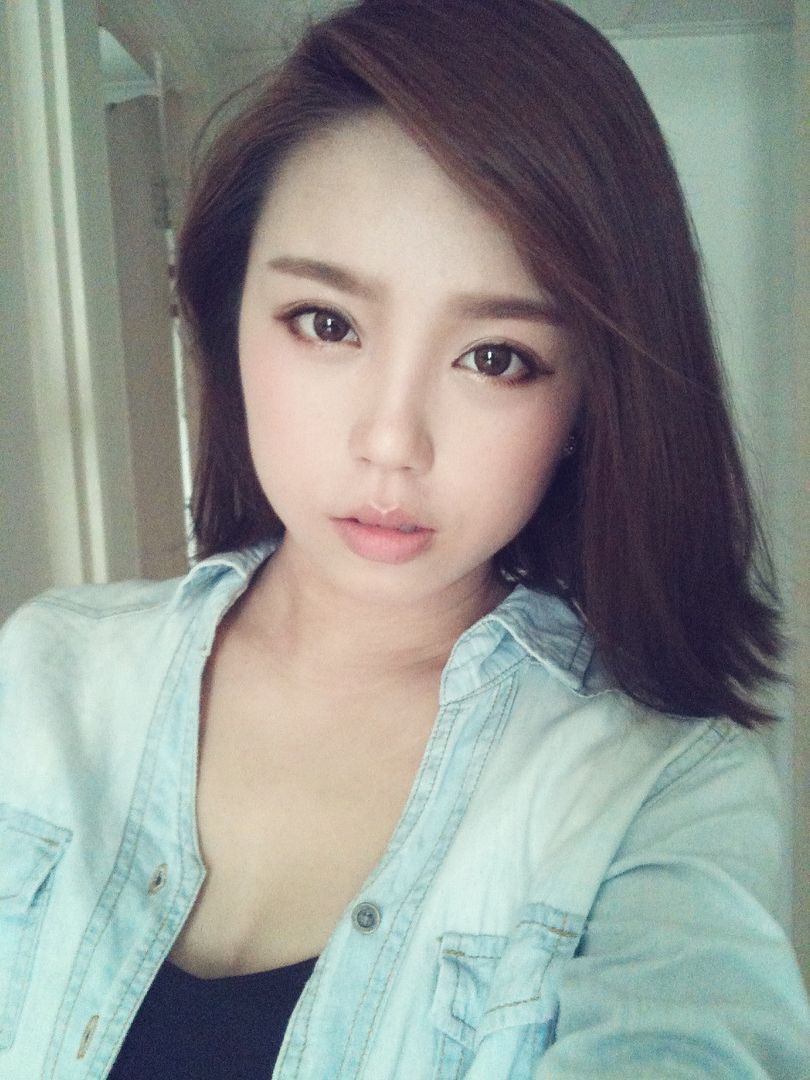 AMO IMSPIRED LOOK click on image to see the tutorial!