Nature Republic By Flower Triple Volume Tint 05 Peony
the nature republic by flower triple volume tint is a water tint that gives you a pop of colour AND shine. this is a little different from the
l'oreal shine caresse
in terms of consistency, as this is definitely more watery. this is actually a lip stain with a glossy finish, after long hours of wear the shine wears off, but the colour stays.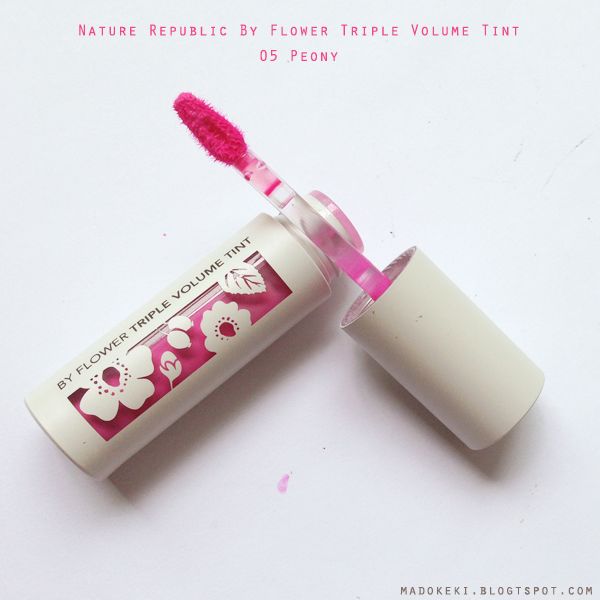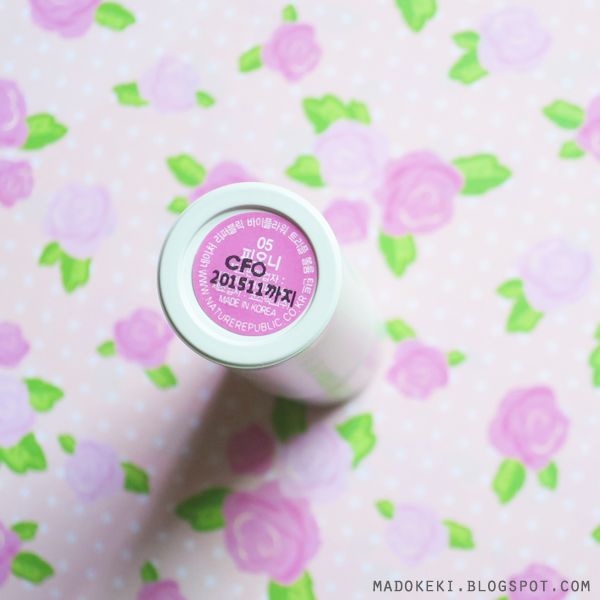 05 peony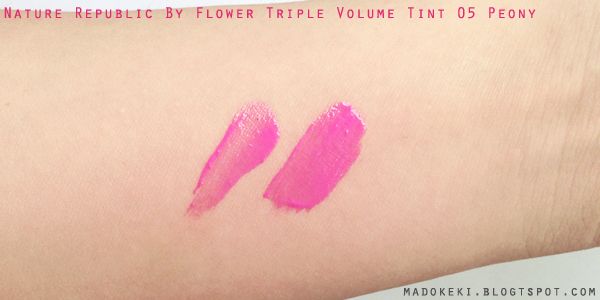 one swipe on the left, two swipes on the right.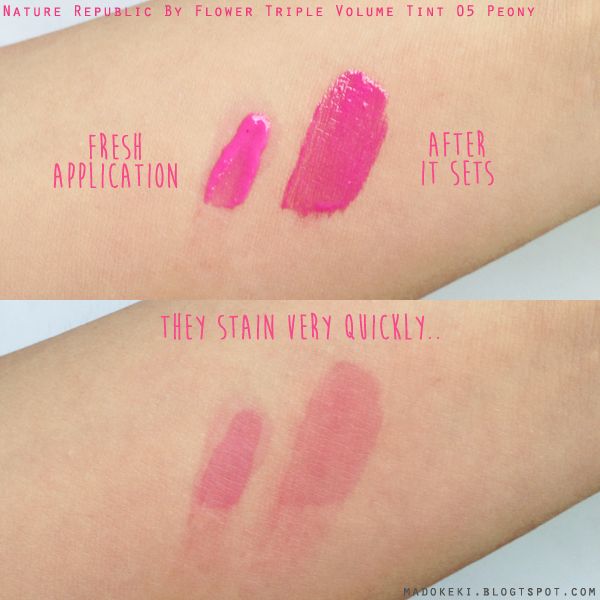 the colour is more milky right off the tube, but it changes slightly after some time as it sets into a more vivid colour. these thing stain really well. i removed them with a tissue paper less than 2 minutes after application.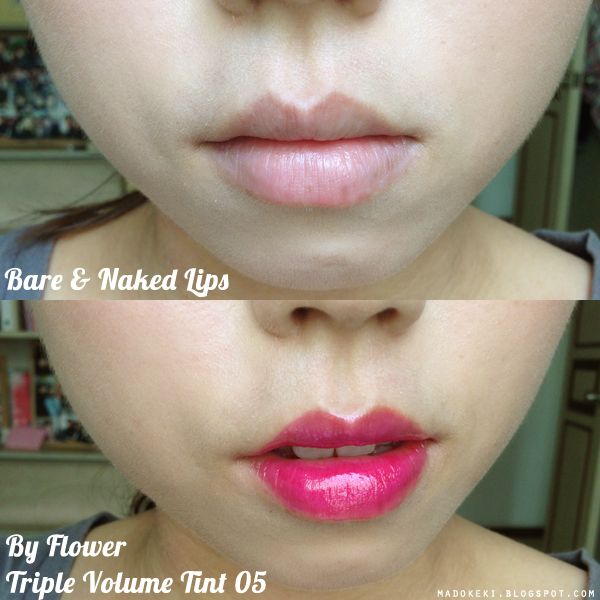 when applied lightly (one layer), the colour is a tint of hot pink. it was about 3 layers of the product on my lips in the photo above, what you get is a full bodied dark hot pink, and a very glossy finish (but not sticky!). i think the glossy is a very lightweight oil. there are no glitters or shimmers in this product, just pure colour.
the product is watery and spreads relatively easily. the doe foot application makes application easier as it's more precise and can get to the corners of my lips pretty well.
it is heavily scented, something that took me time to get used to. it's not unpleasant i would say, it's just too strong. i wish it's more subtle because it's actually a pretty nice fragrance.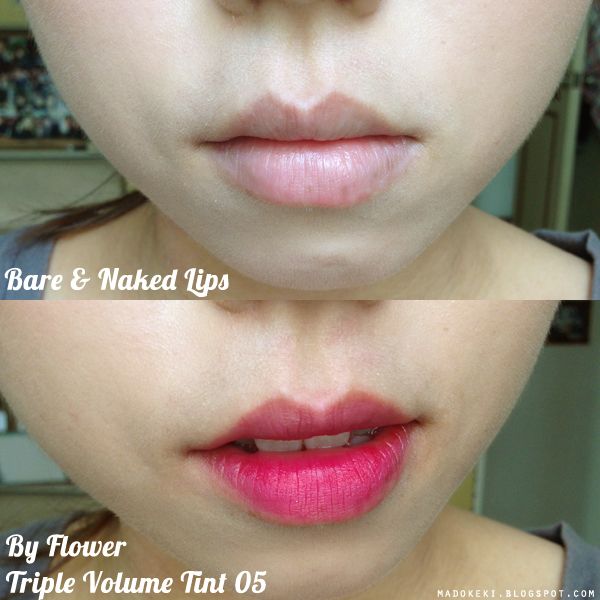 it stains really well! this is after i wiped my lips with a piece of tissue. it's not the gentle blotting, ladies. the shine comes off but not the colour.
IMHO:
i really enjoyed its staining power and the glossy finish. the fact that it's not sticky is a very big plus point in my opinion. there's something really special about its watery formula, and that it needs time to set into the gorgeous colour. i don't know what's going on, but it feels like the gloss is changing from that milky state into a clear protective sheen. when i blot it right after application, there'll be a lot of color that comes off. but after it sets, it's just the glossy layer that comes off - i can't see any obvious lip colour on the tissue.
however, i do have a slight problem with the water formula, when i tried to use this to create a gradient lips, i realize it doesn't stain my lips evenly - i can't get a gradient with this product! it's something that my lip smacking can't correct. i think it's partly my lips too, because i seem to have more dead skin cells towards the inner part of my lips, and those are typically the cells that the stain works on. while this is a good lip stain to stain the entire lips, the formula makes it harder to control precisely where i want the colours to be more intense. therefore, i'd much prefer a more viscous formula if i wanna get a gradient lip effect.
and that scent, it takes some time to get used to.
i got this as a gift from my gf when she travelled to korea.
MAKEUP LOOK