How to draw eyebrows, apply blusher, highlighter, and lip colour (for beginners)
finally getting down to the last part of whatever's remaining on the face: eyebrows, cheeks, and lips. it's been two weeks since the first installment of this series, hopefully no one actually walked around with a fully done base make up as well as eye makeup, but without the brows, cheeks and lips.
if you're blessed with extremely full and luscious brows, naturally rosy cheeks and healthy pink lips, good for you! i'm not that lucky, so it's essential to tie up the loose ends. you'd be surprised at how the lip colour can make such a big difference to the entire face! if the eyes are not the main point of the face, then it better be the lips. it's an either/or thing. the make up is not considered complete until i put on my lip colour to tie everything together to form a happy union.
watch the video if you haven't! it's quick and easy to follow :)
PRODUCTS USED____________________________________________________________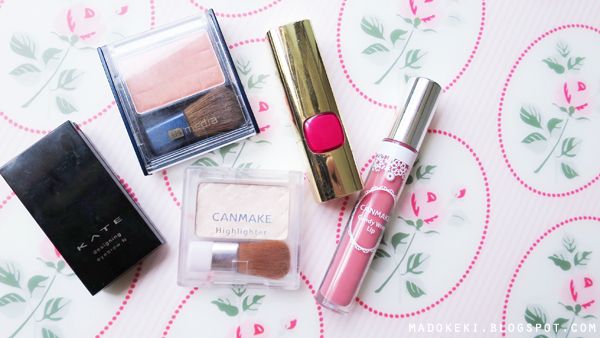 from left to right, anti clockwise:
1.
kate
designing eyebrow N (EX-4)
2.
media
cheek color A (PK-1)
3.
loreal
color riche lipstick P511 touch of amaranth
4.
canmake
candy wrap lips 10 mauve bon bon
5.
canmake
highlighter 05
PICTORIAL_________________________________________________________________
for those of you who don't have the time to watch the video!

click on image to enlarge!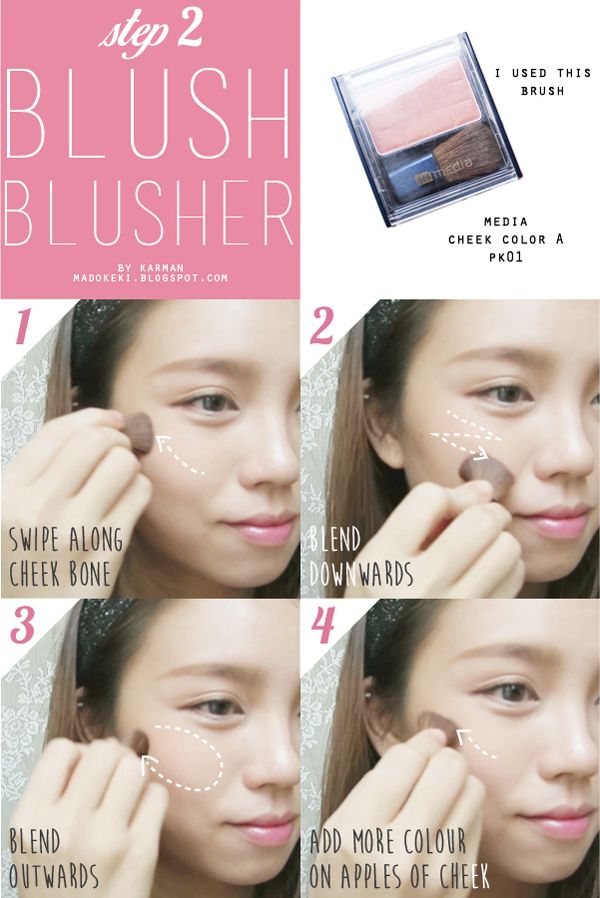 click on image to enlarge!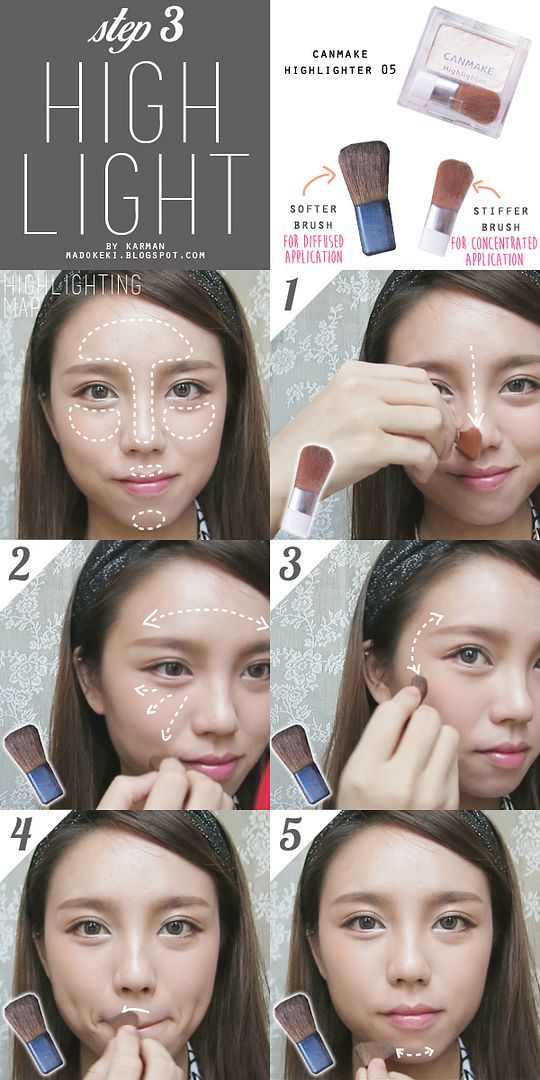 click on image to enlarge!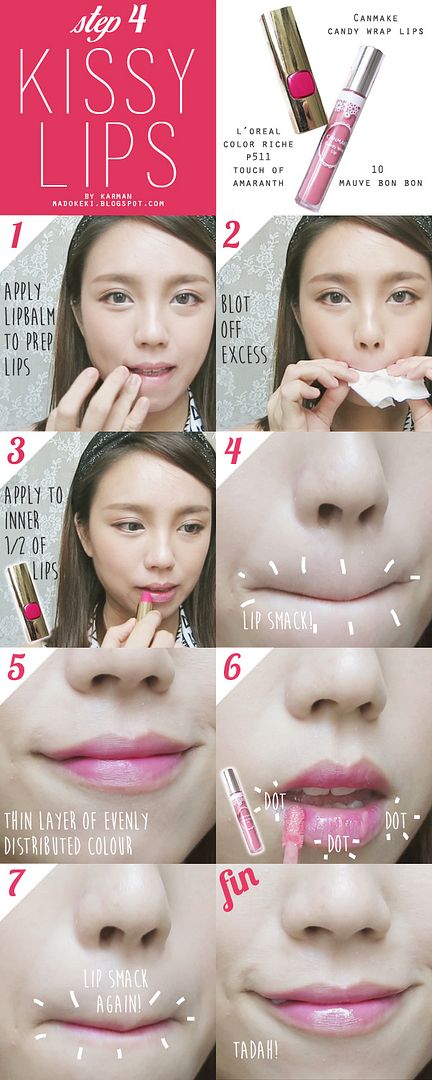 click on image to enlarge!
hope you all like this series, and the pictorials i made!
most importantly, i hope you found these useful :)
xoxo
karman
don't forget to check out the other entries from this series
Makeup For Beginners [part 1]: How to apply foundation
Makeup For Beginners [part 2]: How to apply eyeliner, eyeshadow, and mascara