Revlon ColorBurst Lip Butter 080 Strawberry Shortcake
a highly pigmented lip butter, that's what the revlon colorburst lip butter is. you get the best of both worlds - highly moisturized lips, and a splash of colour. an additional bonus for me is its lovely packaging. i love the quilted design, and that the cover matches the shade of the lipstick. it makes it a little darling to admire.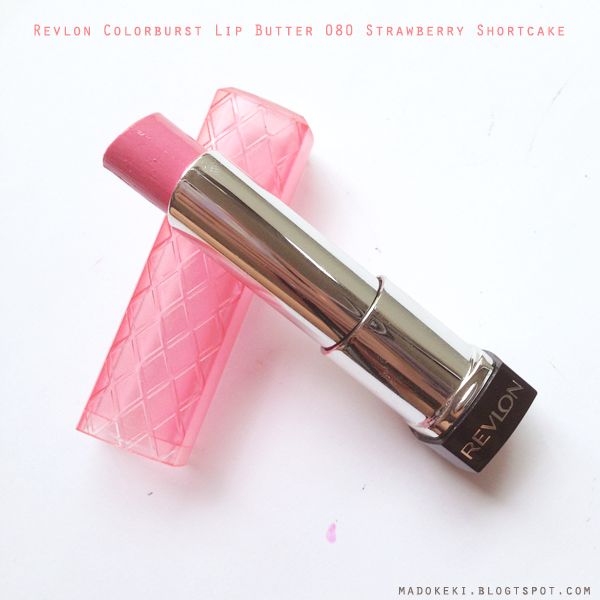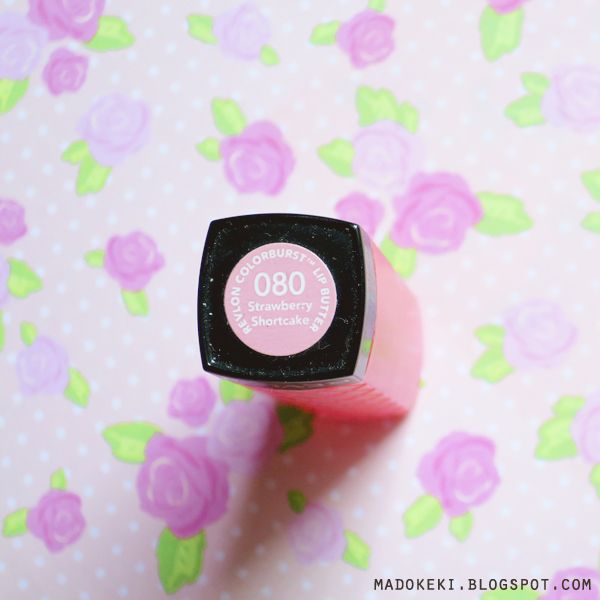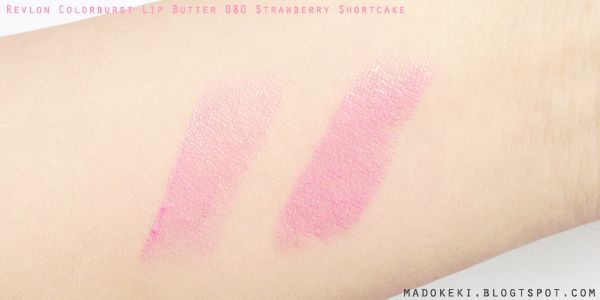 1 swipe on the left, 2-3 swipes on the right.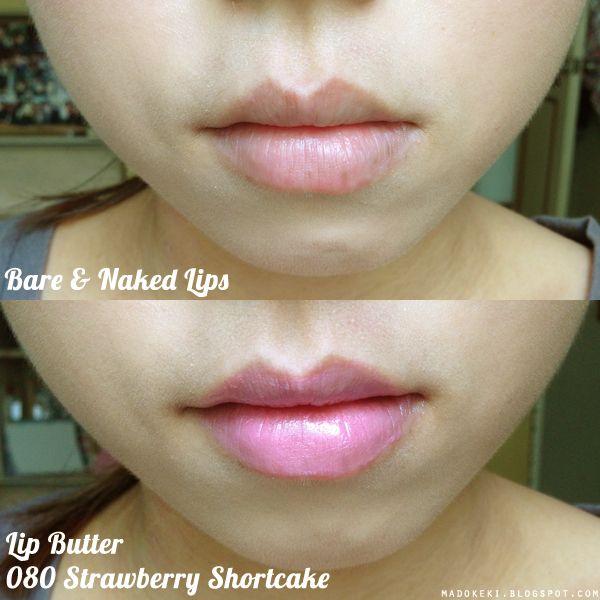 080 strawberry shortcake is a milky baby pink (a little cool/blue toned). the colour is intense, not one would associate with a lip balm or lip butter that's meant to moisturize and hydrate the lips.
even though it's called a lip butter, i can't associate it with the lightweight feel of a butter. this thing applies like goo. the bullet clearly has a lower melting point than other lipsticks, it deposit quite a lot of product on my lips. it has a slight sheen after application, and is lightly scented with a sweet scent (that may or may not be vanilla).
IMHO:
if i were to redescribe this lipstick, it's a highly nourishing lipstick. i wouldn't call it moisturizing or hydrating, as i would associate the latter with a more lightweight formula. the lip butter is THICK, like guacamole kinda thick. perhaps it's the ambient temperature in singapore that made this lipstick softer than it should be, i find it difficult to control how much product i want to have on my lips at any given time. this gives rise to uneven application, but i can fix it with some good lip smacking. i really love the fact that the colour is so intense, it's good for people who don't have the time to apply lip balm prior to lipstick application. but the heavy formula isn't entirely my favourite. there's always gotta be a trade off some where.
nonetheless, i wearing this lipstick as a lip balm. however, i don't think this colour suits me the best as it is too light for me (i bought this so i can use it to create the japanese gyaru looks), so i usually pair this with a darker colour to create gradient lips.
i bought this in HK sasa for HKD$78.
MAKEUP LOOK