Kate Dual Blend Eyes BK-2
this is hands down the most buttery eye shadow i've ever used. i am so addicted to kate's eye shadow, for a few years their eye shadows were all that i used. i simply love their formula, their price, their colour, their packaging.. hahaha see! i told you i am biased.
this palette contains only 2 shades, a light colour and a deep colour. you can create a third colour by mixing the two, hence the funky placement of the shades.
it comes with a sponge applicator to help pack on the colour. the transparent window has diamonds embossed onto it. i am not joking when i say their packaging is beautiful! it's these little details that win my heart, because it makes this palette such a pleasing thing to my eyes even if i'm not wearing it.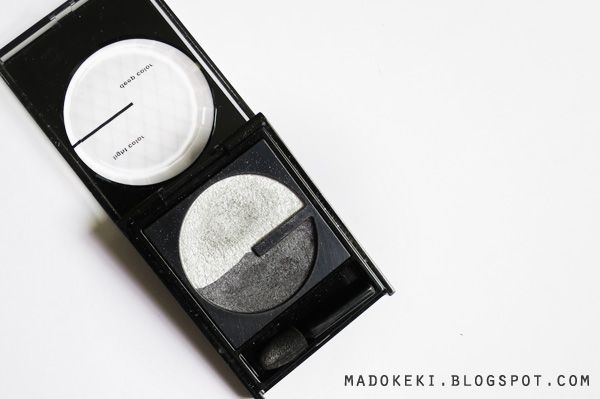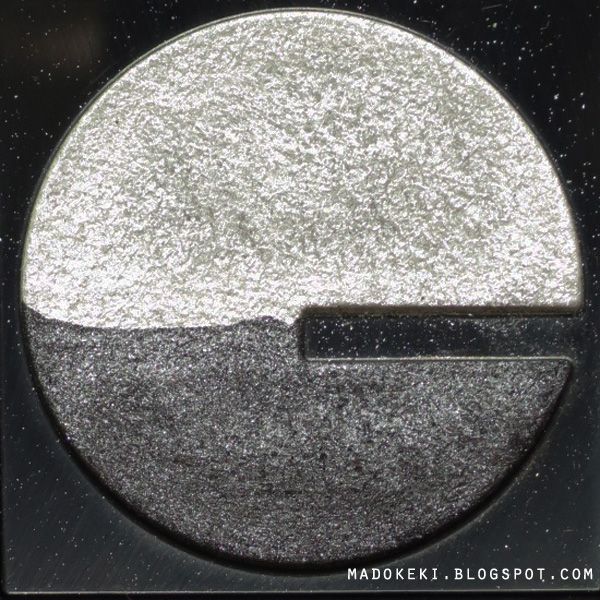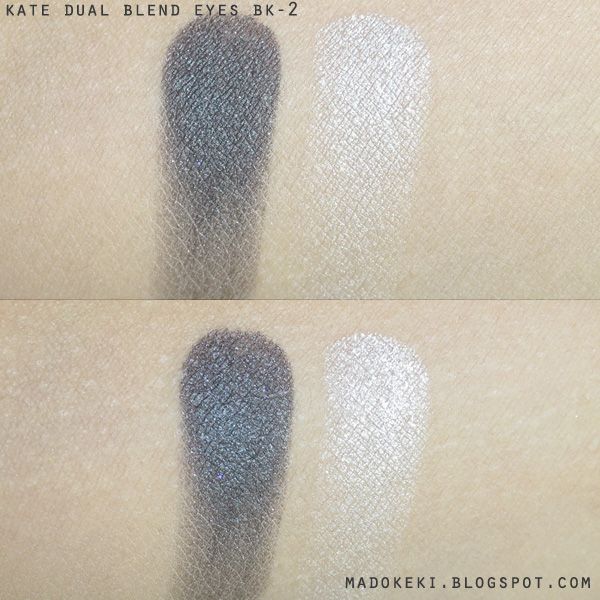 swatched over foundation powder.
both the shades are extremely soft and smooth. i have never felt anything softer than these!
they apply like a dream and blends as though friction does not exist on earth.
the
deep color
is a dark blue/grey with silver micro shimmers.
the
light colour
is a frosted grey shade, rather similar in texture and finish with the lightest shade in the kate diamond cut eyes palette. it has no glitter or shimmer, but a rather foil/metallic finish.
IMHO:
while these blend out amazingly, they do smudge due to that particular reason. it's safer to wear this over primer if you have oily lids. other than that, i don't think i have anything to complain about this palette.
personally i don't blend the two colours in the palette to get a third shade. i do the blending on my eyes itself.
i just love how crazy pigmented this palette is, by far the most pigmented kate palette!
i also wear this palette to the club :P