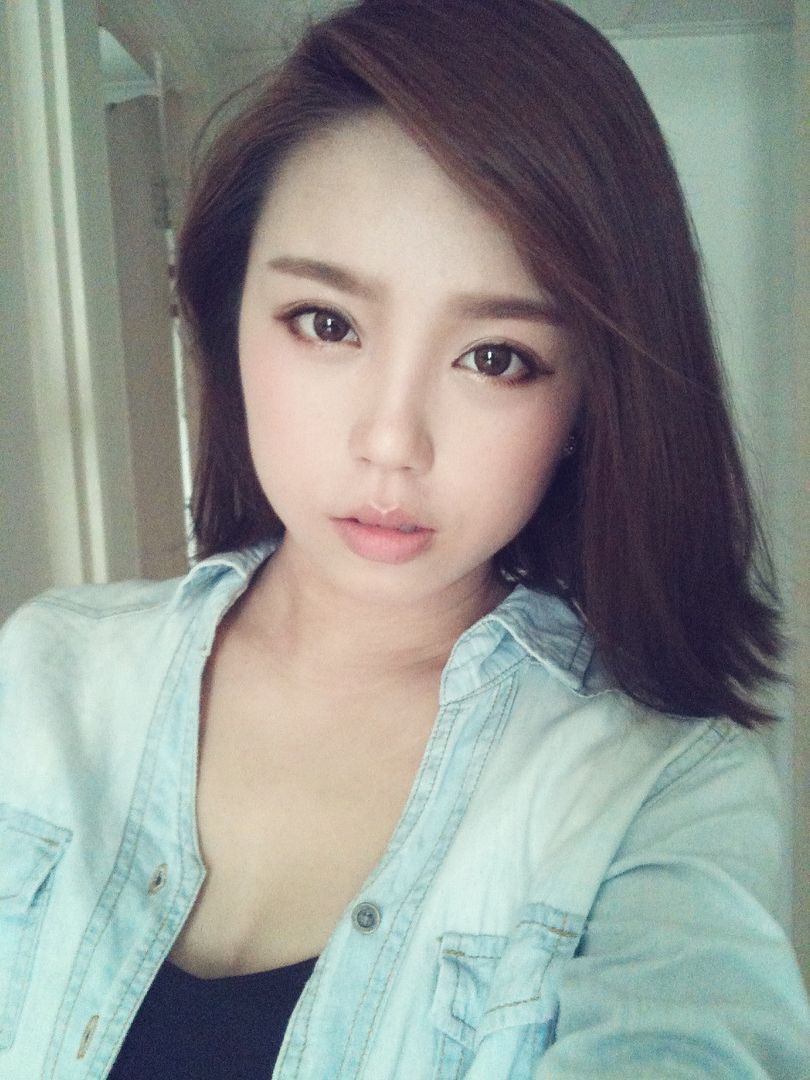 原宿病容妝 harajuku "sickly" make.
GTL stands for Get The Look, it'll help me remember what products i used to achieve a certain look!
(yes i'm forgetful like that..! sometimes i look back at my past photos and wonder how i got that look..)
i want to try a new type of "make up tutorial", the apostrophe is there because it's not really a tutorial.
it merely serves as a reference for you and i!
more details under the cut.
while i'm not a fan of the harajuku fashion entirely, i do like the harajuku sickly look.
it was made famous by their model, AMO.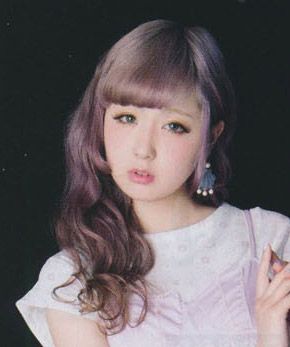 source: zipper august 2013
i really like the soft brown eye liner look, it makes the entire look less heavy and more lovable!
it does make me look a tad more weak and sickly, in a sense that it gives off that "please protect me!" aura (which was why it's called the sickly look).
i didn't use false lashes to create this look, perhaps next time!
i have made some adaptations as there is no way i can carry off that much blusher on my cheeks.
people might think i've had a make up disaster!
so this is the toned down version of the original harajuku make,
something more suitable for day to day situations!
the key points of this look is as follows:
1. straight eyebrows, or even slightly droopy ones.
2. brown eye liner for the softer look.
3. pink blush applied to the entire upper cheeks.
PRODUCTS USED: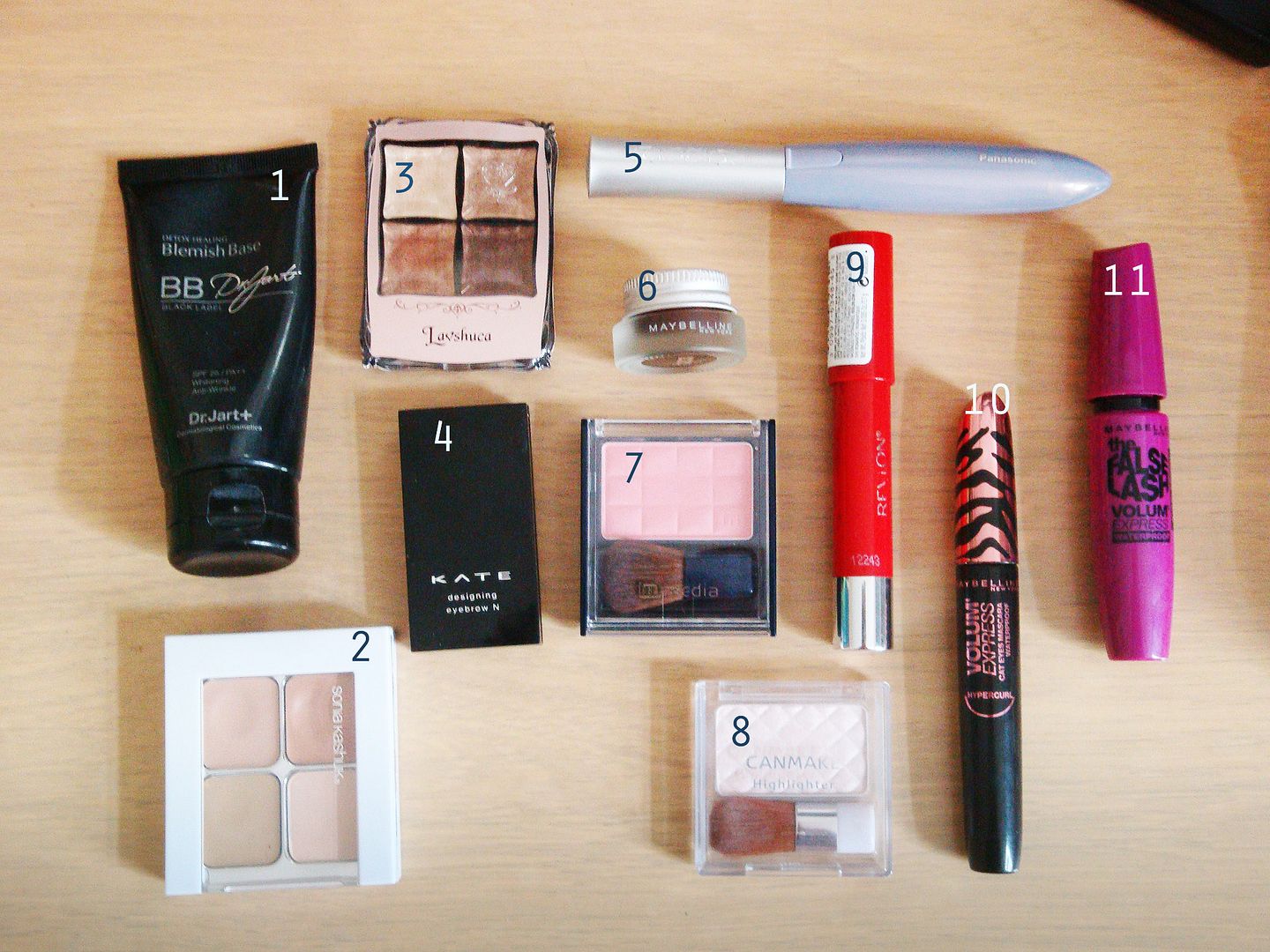 1. dr jart bb cream
2. sonia kashuk hidden agenda concealer
3. lavshuca melting eyes eyeshadow (BR)
4. kate designing eyebrow N (EX-4)
5. panasonic electric eyelash curler
6. maybelline eye studio creamy gel liner (brown)
7. media cheek color-A (PK-1)
8. canmake highlighter (05)
9. revlon just bitten kissable balm stain (045 romantic)
10. maybelline volum' express cat eyes mascara waterproof (feline black)
11. maybelline the false lash volum' express waterproof everlasting (01 black)
EYESHADOW: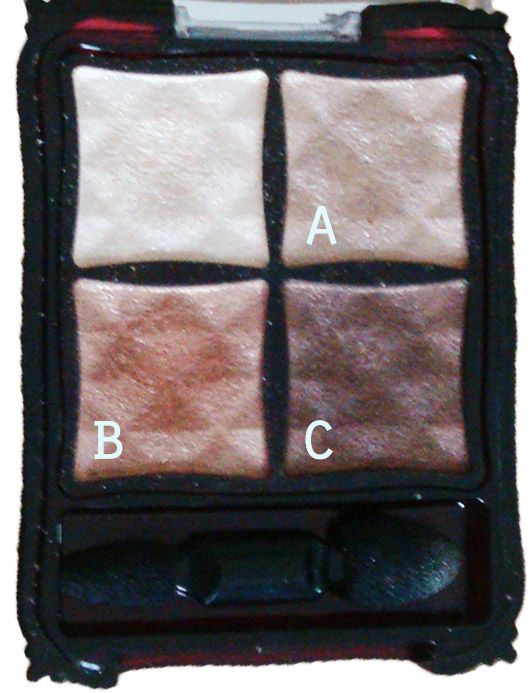 i only used 3 colors from the palette. i did away with the shimmery gold.
color map: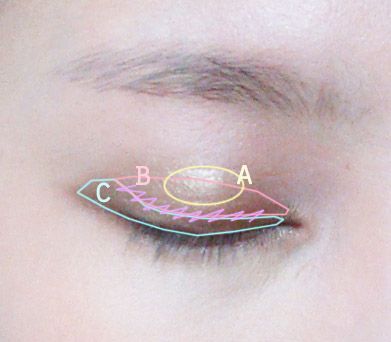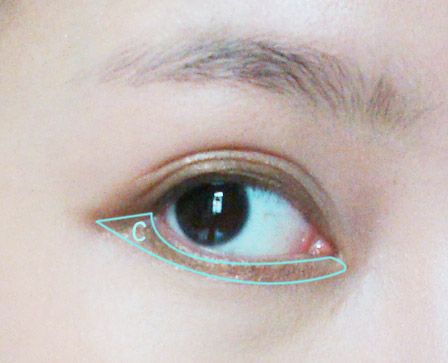 1. use C to apply on the lid close to lash line. bring the shadow across the lower lid as well, stay close to the lash line.
2. use B to slowly blend out any harsh lines but keep it within the lid. (zig zag line denotes main areas to be blended)
3. apply A on the center of the lid to give it some definition(in this case, to give it some pop since it makes that part pop out)
EYELINER:
color map: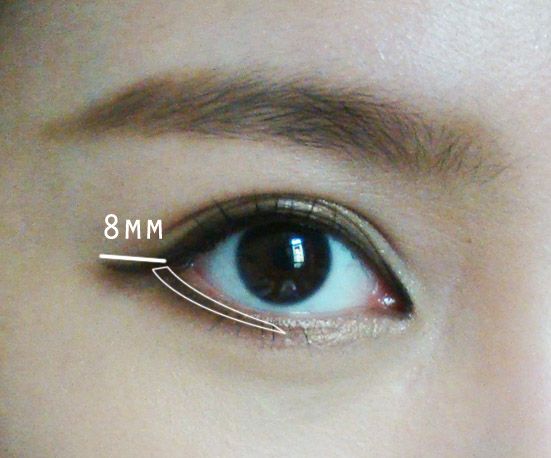 1. apply the eyeliner as usual, extend the line by approximate 8mm (there's no need to measure it with a ruler! hahaha, just extend it enough so that you can clearly see it from the front view). i made it look droopy (but with a very small upward wing towards the end) to enhance the weak look.
2. bring some of the eyeliner down to the lower lash line to darken it slightly.
EYEBROWS AND SHADING: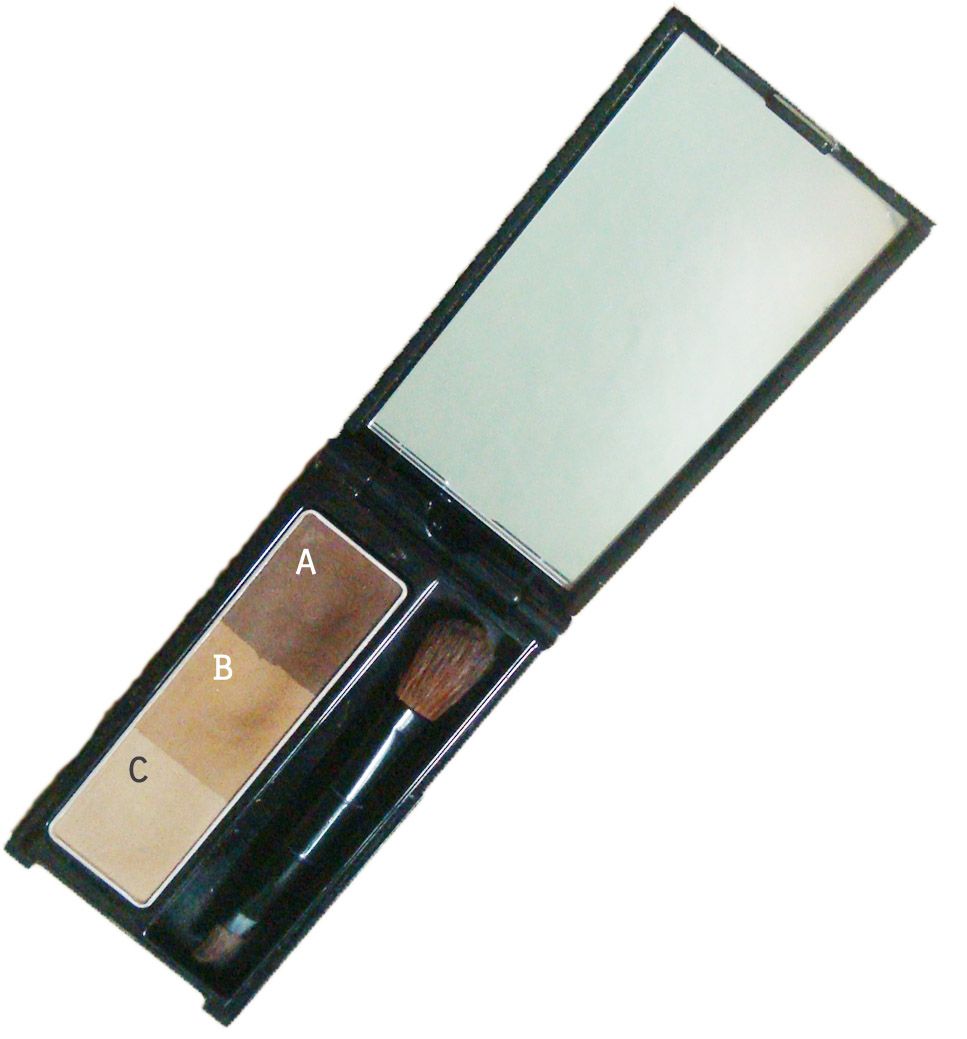 color map: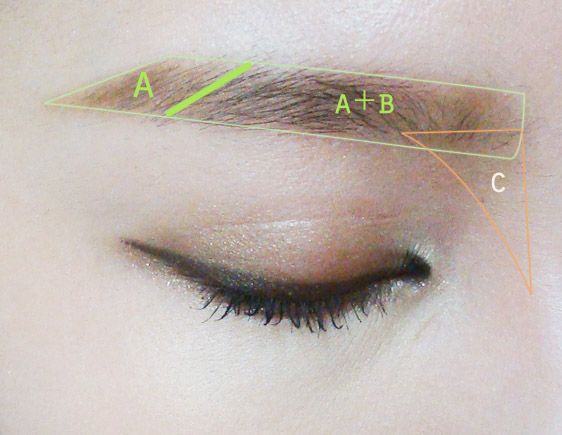 1. using A to darken the end of my brows.
2. using a mixture of A and B, i filled in gaps between my brows and shaped it into a straight brow.
3. using C, i contoured my nose bridge starting from the brow (the intersection between green and orange lines) and blending it downwards, forming this triangular shape.
BLUSH, HIGHLIGHTING AND LIPS:
color map: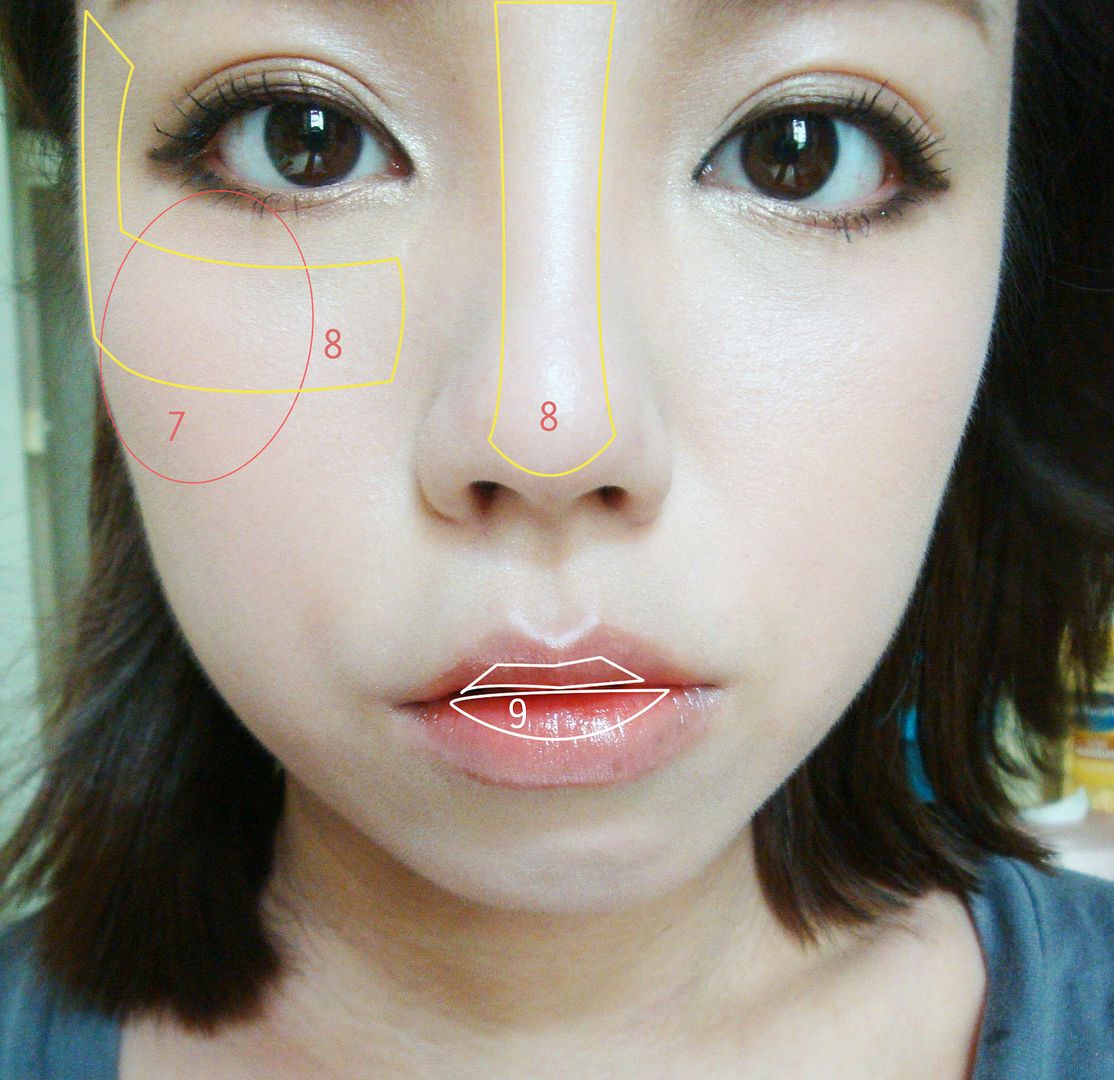 1. apply pink blusher (number 7 from the product image) on cheeks (region in pink line), bringing it as close to the eyes as possible. this look calls for the blusher to be applied really high up on your cheeks. you can decide how much blusher you want to apply.
2. using the highlighter (number 8), apply to regions enclosed by yellow lines.
3. apply lip color (number 9) to the inner part of the lips as depicted by the white lines. blend the edges using finger. you can apply some lip balm on the remaining part of the lips.
CIRCLE LENS: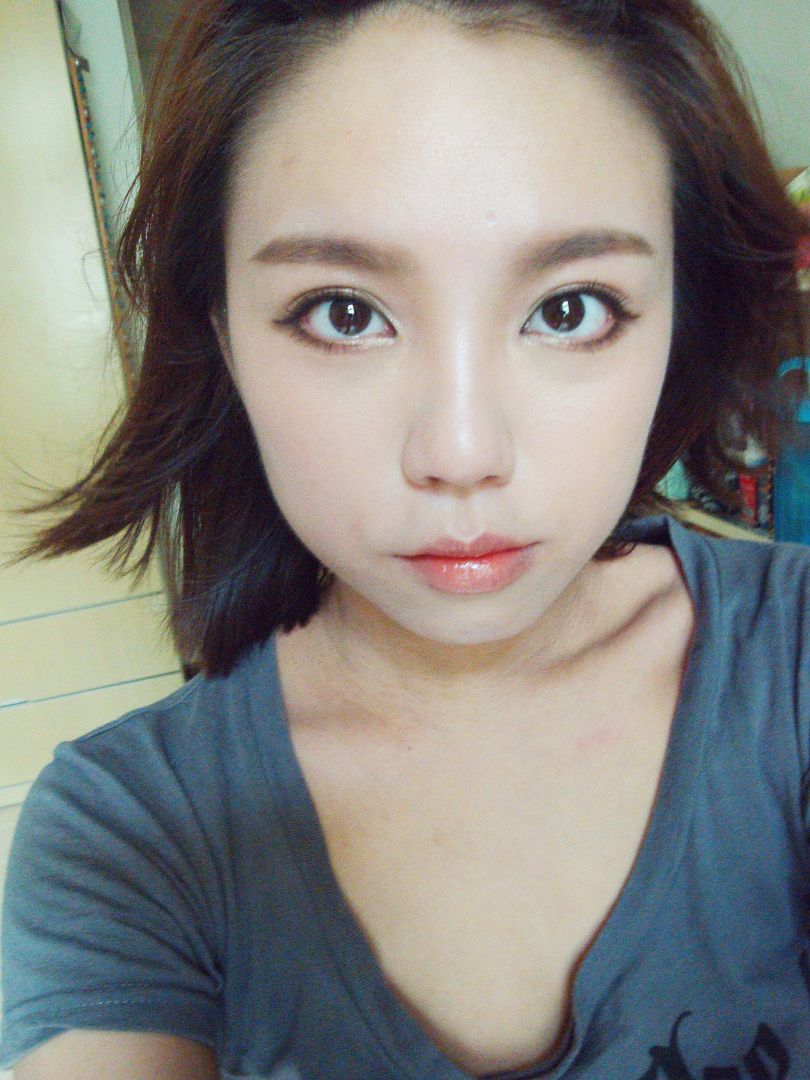 no japanese make up look is ever complete without circle lens!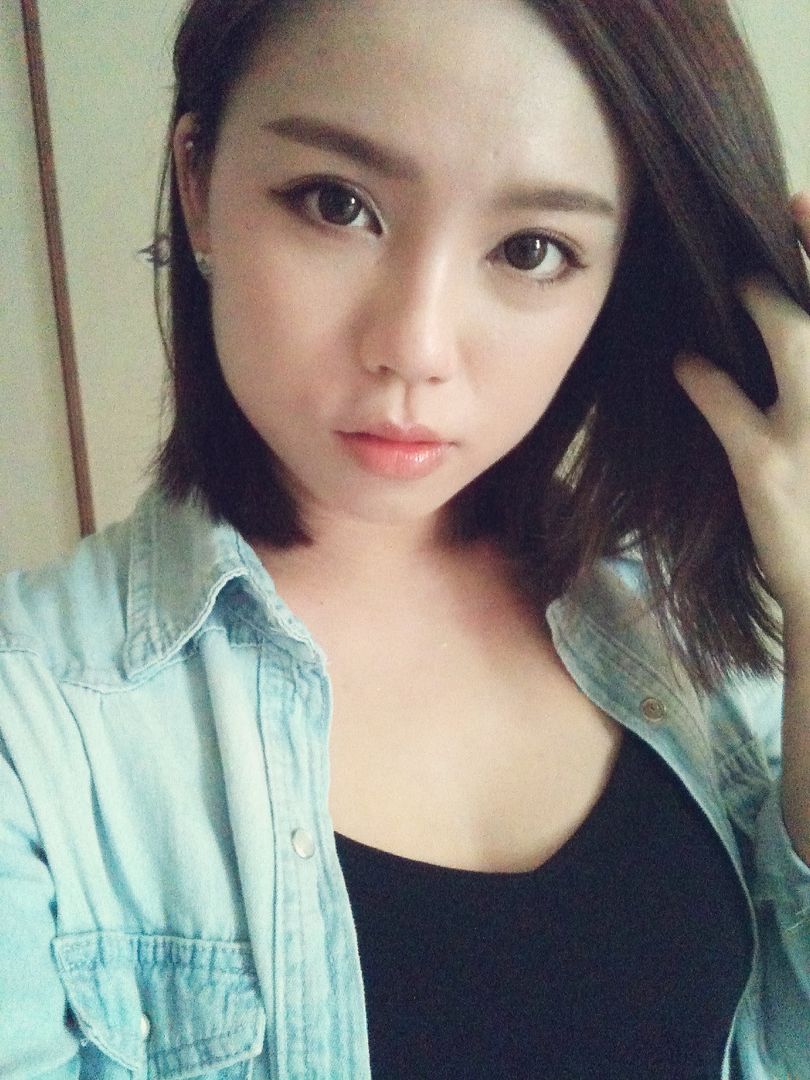 wearing the GEO HC-104 14.2mm lens.
VOILA!
EDIT (05/14) /// PICTORIAL
it's not exactly the same as the original steps above, over time, i tweaked the shadow positions to suit my eyes better. but the main idea remains the same!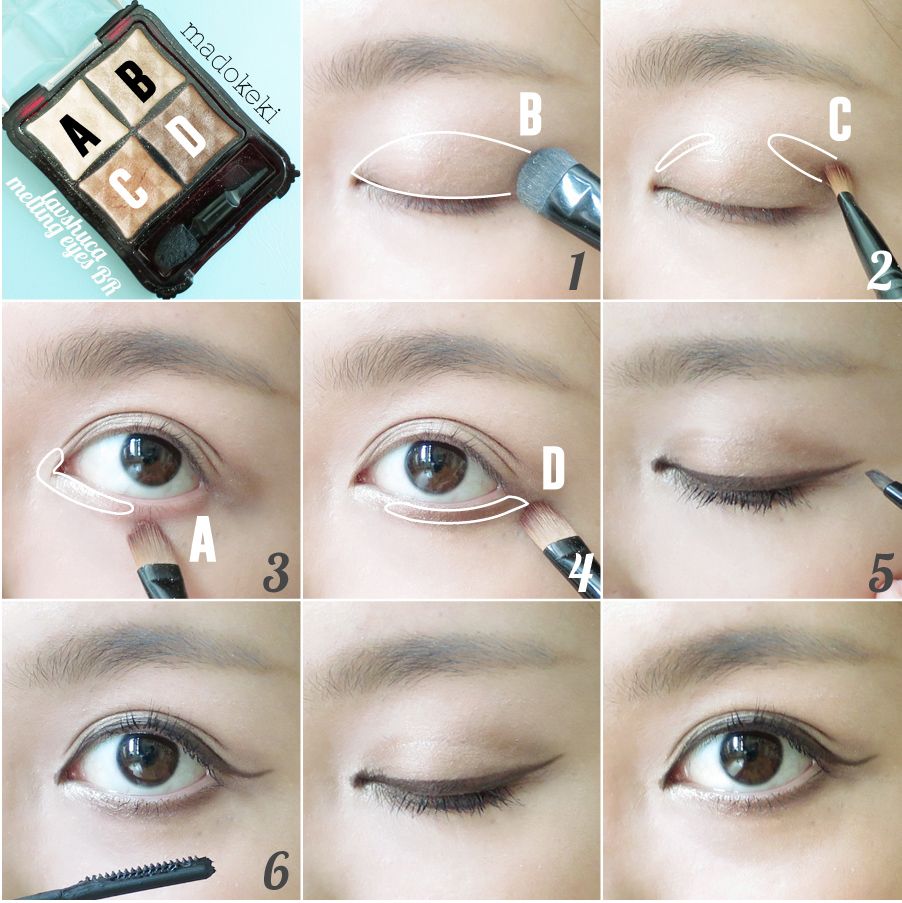 click to enlarge!