DollyWink Long Mascara (Swatches and Review)
a lengthening film type mascara, dollywink is a japanese brand that i've heard but never thought of laying hands on until my girlfriend gifted me this.
this is the first version and it has gotten pretty good reviews from across the community. i was quite happy to receive it so i gave it a try! it claims to be oil and sweat proof, maintain curls all day, and comes off easily in the shower.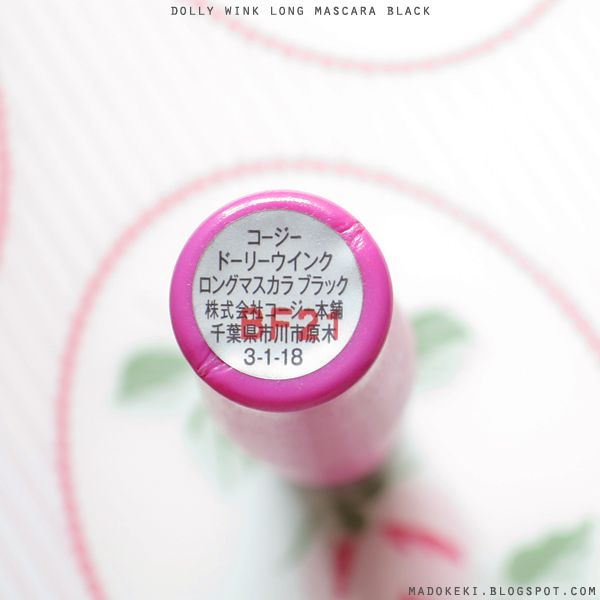 i got the mascara in black.
THE BRUSH__________________________________________________________________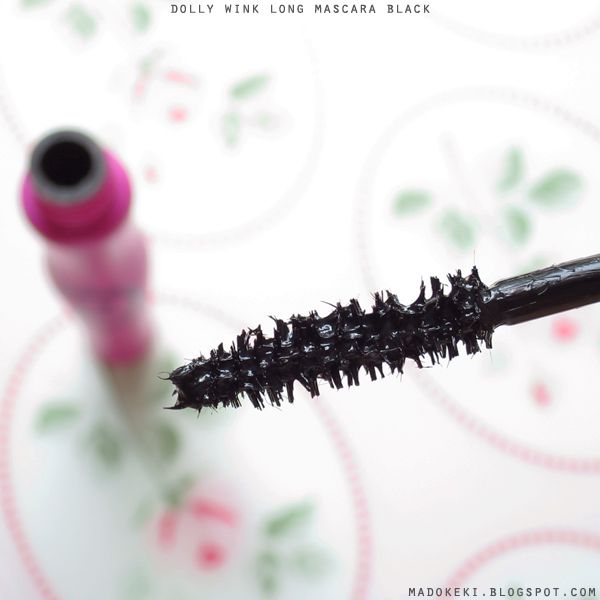 the brush is straight and has a cylindrical shape, except for the tip which is slightly tapered, which is meant delicate areas like the lower lashes and the hard to reach corners.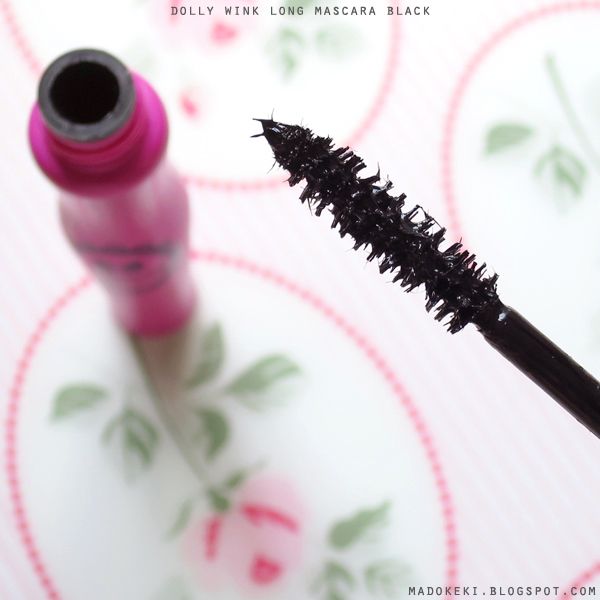 visible fibres on the brush. perhaps you can tell how wet the formula is from this photo too?
THE BEFORE AND AFTER______________________________________________________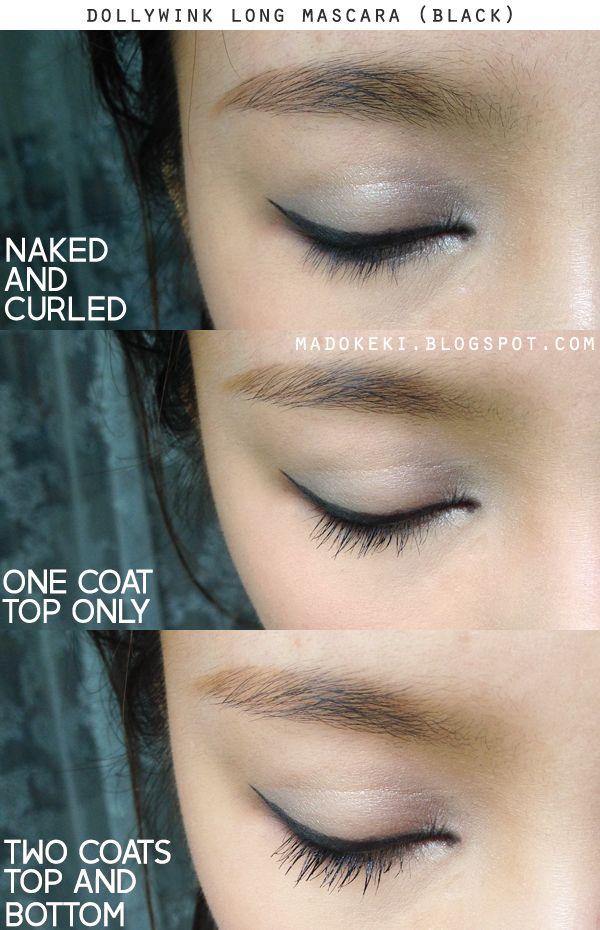 naked lashes vs 1 coat vs 2 coats vs 3 coats, lashes curled (with traditional lash curler) prior to mascara application.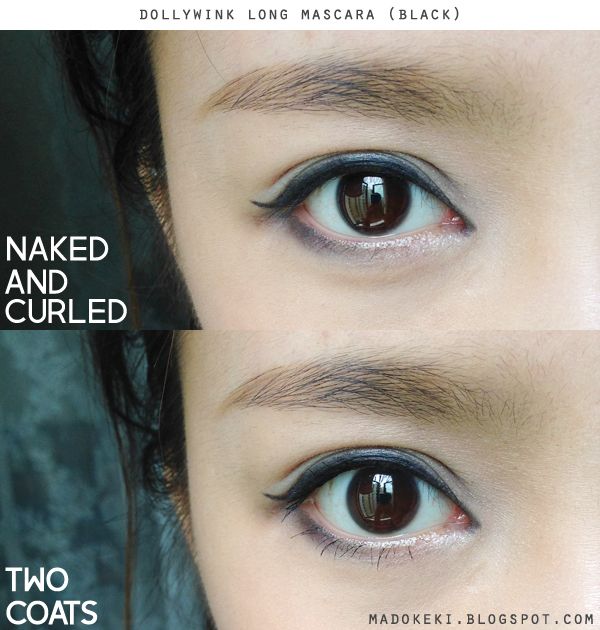 comparison with eyes opened.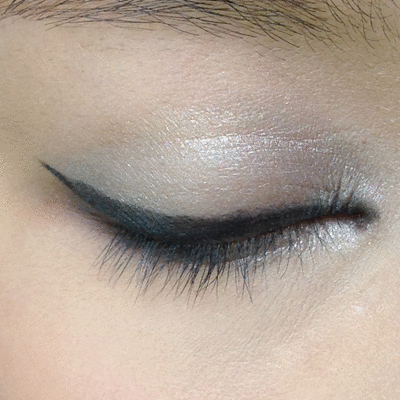 see my lashes grow!
THE CAPABILITIES___________________________________________________________
the mascara does a superb job at lengthening
. i think the gif image says it all! i usually wear two coats and it does a good enough job at growing my lashes a fair bit. i'm sure if i go further i'd be able to achieve really long lashes! my lashes remained soft after mascara application.
i don't remember the mascara clumping
, however i always apply my second coat before the first dries out fully (this means i will apply one coat to my left, then proceed on to my right, and going back in to my left for the second coat).
as the formula is so wet,
it does straighten out my curled lashes
(sadly). but the workaround is to
use a heated eyelash curler instead
, and i have gotten amazing results with that method,
the curls did last the entire day
! what's amazing is that the
mascara doesn't melt when heated
, so it's definitely heated-curler-approved!
my
lashes are pretty well separated
thanks to the brush, and going in on
the second layer added some volume to my lashes
, this makes the dollywink mascara different from
maybelline lashionista
as the latter doesn't add volume at all.
as this is a
film type mascara, it washes off in the shower with warm water
. it does come off when i use an eye makeup remover, but that will take some rubbing, whereas in the shower, it's almost effortless.
it does
live up to its claim of being oil and sweat proof
, as the mascara didn't melt and transfer to my lids after the entire day!
IMHO:
i love that this mascara adds a little volume on top of the amazing length it gives me. i'm still learning to like to super wet formula though. i haven't gone beyond 2 coats so i can't testify whether it's able to lengthen without clumping.
as with most film type mascaras, it straightens my lashes almost immediately no matter how well i curled my lashes prior to that. even though a heated lash curler could easily fix that, on days when i'm rushing out i don't have the luxury to do that. i just want to crimp my lashes, load up on the mascara and be gone. unlike the maybelline lashionista, this can't be curled just by pushing my lashes up with my lashes. the formula is too heavy for that.
i strongly recommend removing most of the product on a piece of tissue before using it to reduce the likelihood of the product weighing the lashes down. or you must use it with a heated lash curler to get really amazing curls that lasts the entire day.
i use this mascara when i have the time to use my heated lash curler.
IN A NUTSHELL
this mascara is good for you if you want
1) long and light weight lashes
2) a mascara that doesn't melt in the heat, oil, and sweat
3) your mascara to come off in the shower
4) some volume to your lashes
i would really recommend this mascara to people who have a heated lash curler, otherwise you can't achieve the full potency of this product. and it's also advised to wipe off most of the product off the wand before using to prevent overloading on mascara.
i got this as a gift from my gf when she travelled to japan.