Media Cheek Color A PK-1 (Swatch and Review)
i used to think that we only need one blusher, but i was wrong. i had a coral blusher prior to this, i thought i'd pick up a pink since i never tried pink. and i thought the japanese models carried baby pink on their face really nicely!
media is a brand under kanebo, it's a drugstore brand so it's price is really affordable. surprisingly, this is targeted at mature woman, so the finish of all of their product are very natural - colours are soft and diffused, not overly shimmery and glittery.
i feel that the quality of the product far exceeds the price of the blusher. i didn't want my blusher to be super pigmented as i feel that a sheer product gives me more control over the colour intensity. the powder is soft and is easily picked up. enriched with collagen as its moisturizing component, this blush claims to help with the moisture retention of your makeup. it contains micro pearl powder, giving it a very subtle and natural sheen to it when applied to my cheeks.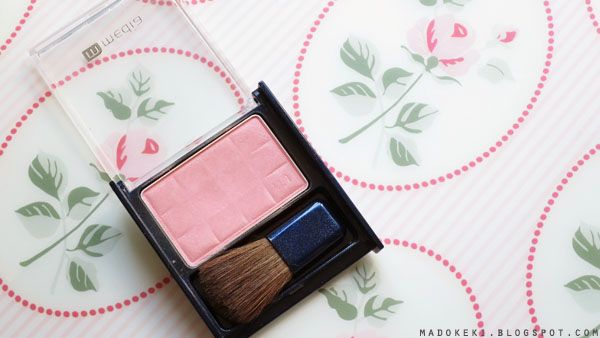 it comes with a brush (made of horse hair?), and i love using it! soft and very fluffy! for the price of HKD$49, you get 3.5g of product and a brush. why not?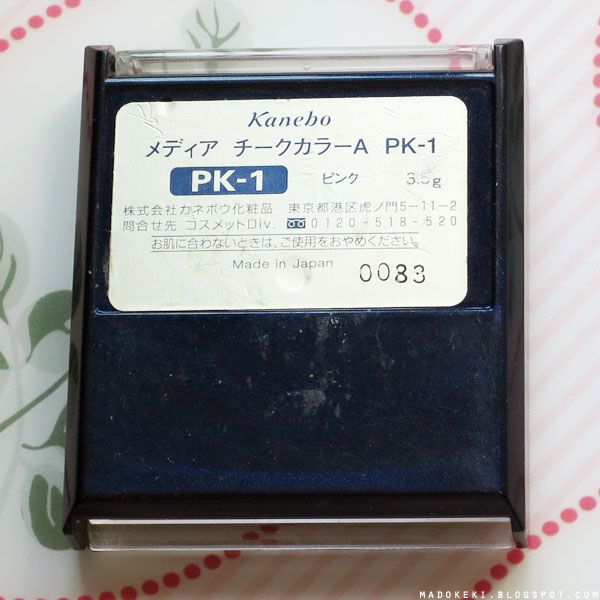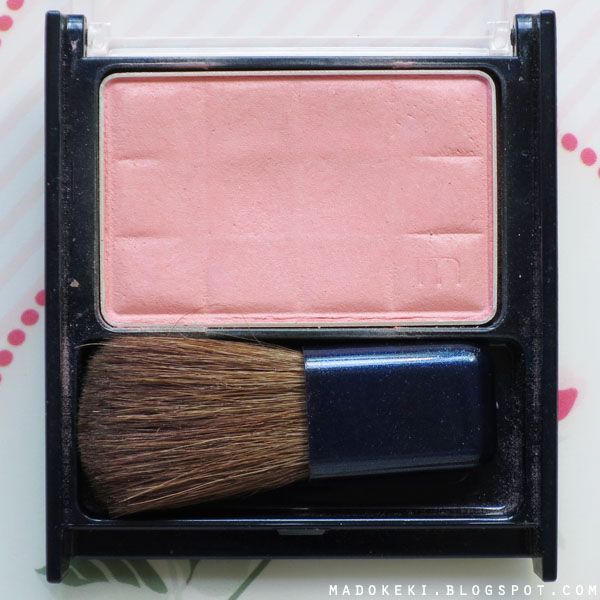 in the pan, it looks like a beautiful reddish-pink. not too light like a pastel pink.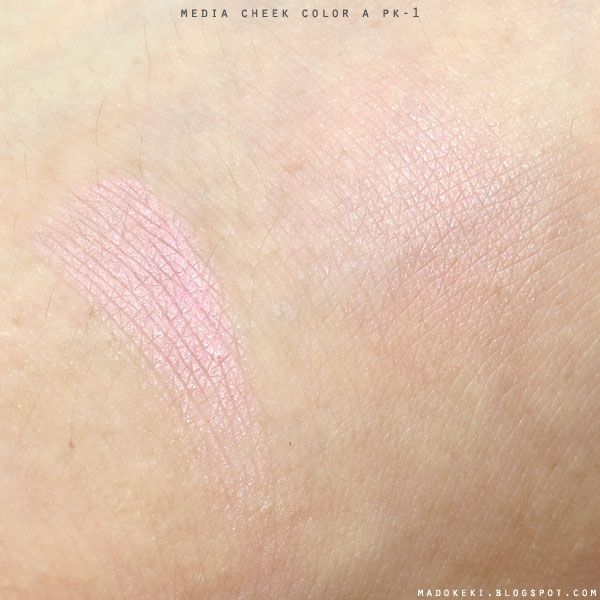 concentrated swatch on the left, blended out on the right.
when applied on the hand, it appears lighter than in the pan (maybe because it is not constrasted against my skin).
the
pink looks more cool toned on my skin
, and that
pearly sheen is more obvious in this colour
than the
OR-1
.
there are micro shimmers when viewed very closely
, however they are almost invisible to naked eye when viewed from a normal distance.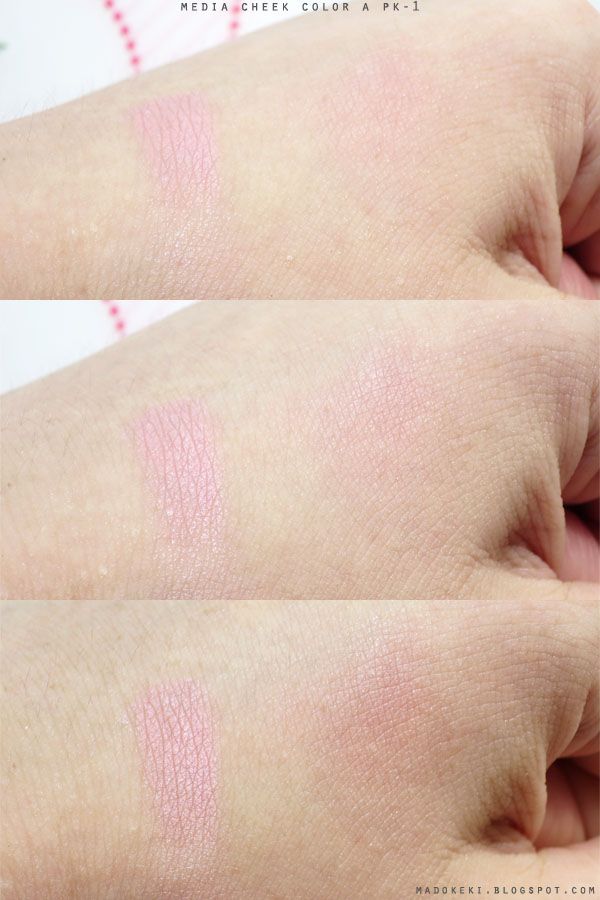 seen from three different angles to show the sheen and finish.
IMHO:
this is a nifty little blush that i enjoy using a lot. the fact that it's pearly means i can skip highlighter on my cheeks. this gives me a very natural glow. it's not overly pearly so i don't shine like a disco ball! i can use this to create soft romantic looks, or cute looks depending on where i apply this blush.
what i like the most is the brush that came with it. sometimes i use it to apply highlighter as well because it's soft and fluffy enough to disperse the product well. it's amazingly soft, so it's really nice for blending things out.
the only thing i wished for is.. a nicer packaging :X well, the packaging has no ultility and does not affect the quality of the blush at all, but i just like to see pretty things..! and the packaging is too simple to me. no frills design - hence the no frills price too.
i bought this for HKD$49 in hongkong's aster.
MAKEUP LOOK:
soft romantic
: applied across my cheek bones.
young and fun: applied on the apples of my cheek, close to my eyes.
japanese gyaru style
: applied across my cheek, as well as near my eyes.
used as an eyeshadow (together with
OR-1
)!