Nature Republic Provence Blending Highlighter (Swatch and Review)
another item from my
korean beauty haul
! one of the items that i was really really excited to try.
this is a liquid highlighter which can be used on its own or mixed with your foundation for an overall highlighted effect. i think it's a pretty good way to make your skin glow without making it look oily.
this isn't the most popular item from nature republic, but ever since i saw the etude house nymph aura volumer, i was bent on getting something similar. i actually noticed their blending glow from the same provence line first.i almost bought that as well but i decided that it would be insane to wear such a rich and oily thing on my skin in singapore, so i turned to the highlighter instead. i'm going crazy over highlighting products anyway.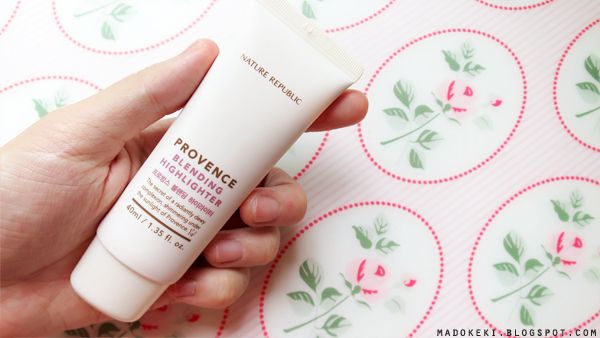 chubby little tube fits into my hand just right.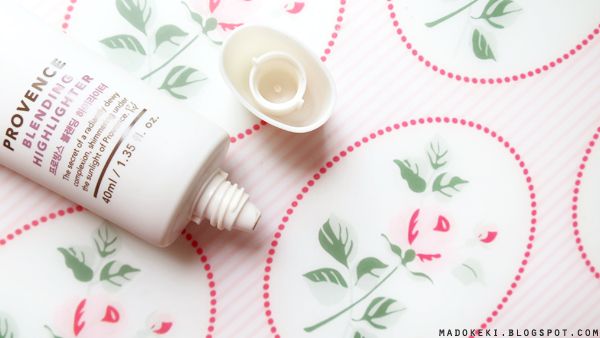 comes in a convenient squeeze tube with a small opening.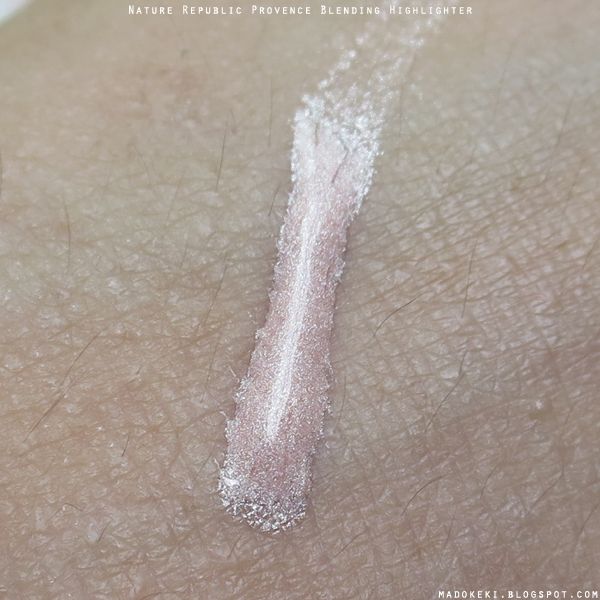 swatched on hand: unblended
fresh off the tube, it looks like a pinkish pearly liquid.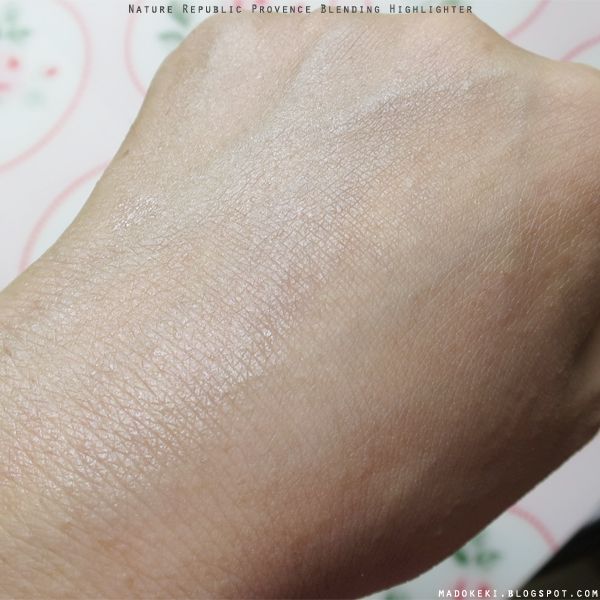 swatched: blended out on arm
once it's blended, the colour isn't visible anymore. what's left is a subtle reflective surface that resembles a mirror. the finish is more metallic than pearly.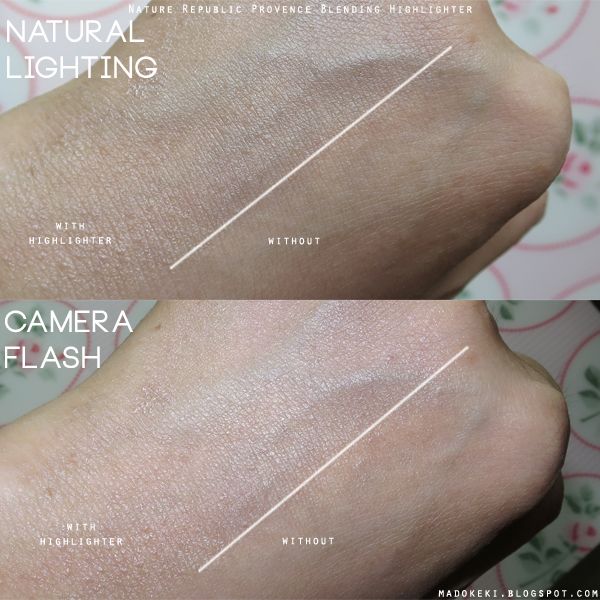 swatched: in different lighting, natural light vs flash light.
it gives off a slight reflective sheen that is close to the skin thanks to its liquid formula. compared to the side without, you can tell the difference!
colour:
slightly pink when freshly squeezed, but blends out to nothing.
texture:
very light weight, a little watery (surprise!) spreads very easily.
fragrance:
has a soft floral scent, smells like the shine blossom blush
IMHO
i haven't tried mixing this with my foundation yet, but i've worn this alone as a highlighter and i love how closely it clings onto my skin.
it differs a little from my canmake highlighter as that contains some fillers to give a slight whitish colour. this is just reflective particles in a translucent base, giving you a very soft and subtle highlight instead of looking like an oily mess.
as the finish is more metallic than pearly, it may not be as natural looking as a pearly highlighter. the finish actually resembles the
daiso ellefar nose highlight powder
, except without that powdery-ness. both have that metallic sheen to it.
since this is a liquid product, it's best to be laid on top of the liquid foundation before setting with a powder. i think this would be perfect for the winter and it tends to be drier, but for singapore, i still end up using my powder highlighter more.
that doesn't mean i don't like this product though! just didn't have enough occasions to use it! if i'm back in hongkong during winter i'll definitely use this.
my gf bought this for me in korea for 10900 won.
IN A NUTSHELL
1. metallic reflection
2. lightweight and watery
3. blends easily
4. perfect for highlighting the nosebridge and cheek area
5. can be mixed with foundation for a dewy glow.
MAKEUP LOOK