Daiso Ellefar Nose Highlight Powder (Swatch and Review)
i remember seeing this in hong kong a year ago, but i never got it and regretted not getting it. the next time i saw it in singapore's daiso, i picked it up. it's only SGD2! even if it doesn't work as a highlighter, i thought i have other uses for it.
the powder looks white, but it's actually off white. not so much of a "pink" though. however when i compared it to the other colour (white) they offer, this colour appears a little pinker than that. the other one is just whitish/silvery/ashy. it's a loose powder.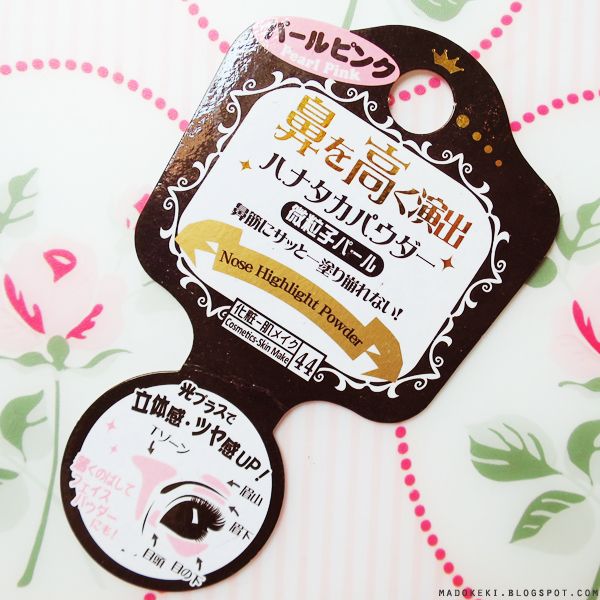 it comes with suggested usage instructions: T zong, brow bone, below the eyebrow, below the eyes, and the inner corner of the eyes.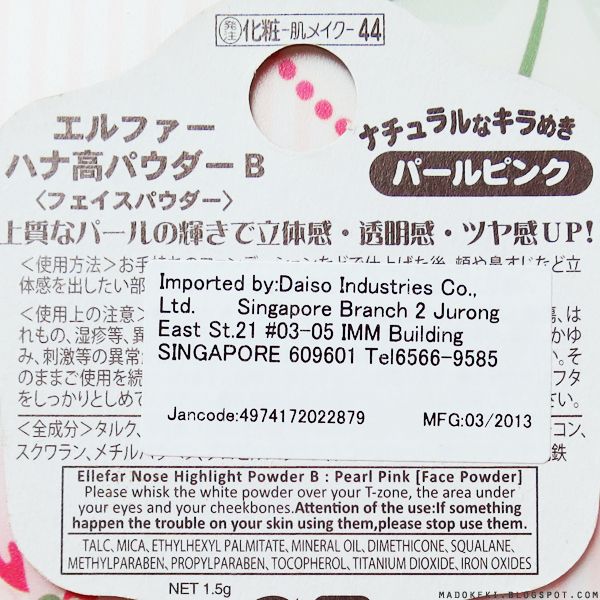 ingredient list.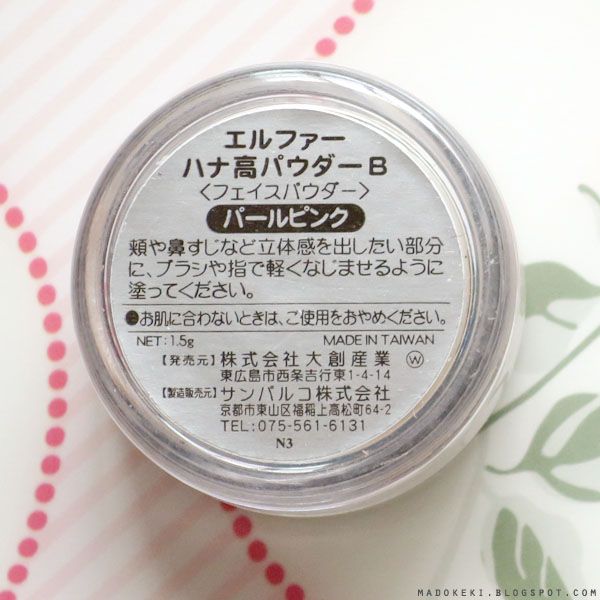 it says ellefar hanataka powder (high nose literally) B. it's a face powder, and in the colour pearl pink. i guess the rest of it says to use it on the cheeks and nose for added dimensions, and it's supposed to be used with a brush.
close up of the highlighter on my hand. it amazed me pretty much because it is really reflective!!! once it's on the skin you really can't detect a hint of pink, but who knows, perhaps the white one will appear ashy?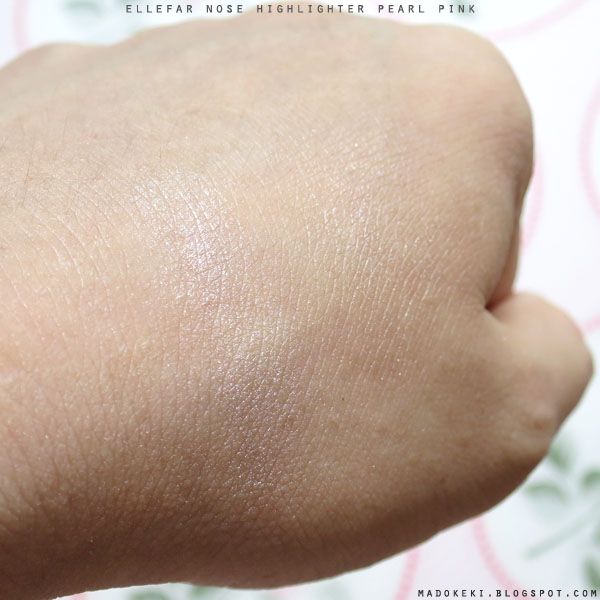 concentrated swatch on the left, blended out on the right.
the powder is smooth and very finely milled. if you get enough on your finger it can look like a mirror (exaggeration). but i did end up with a silver finger. there isn't much colour to it, i really can't tell the pink from it. it does give off a beautiful sheen.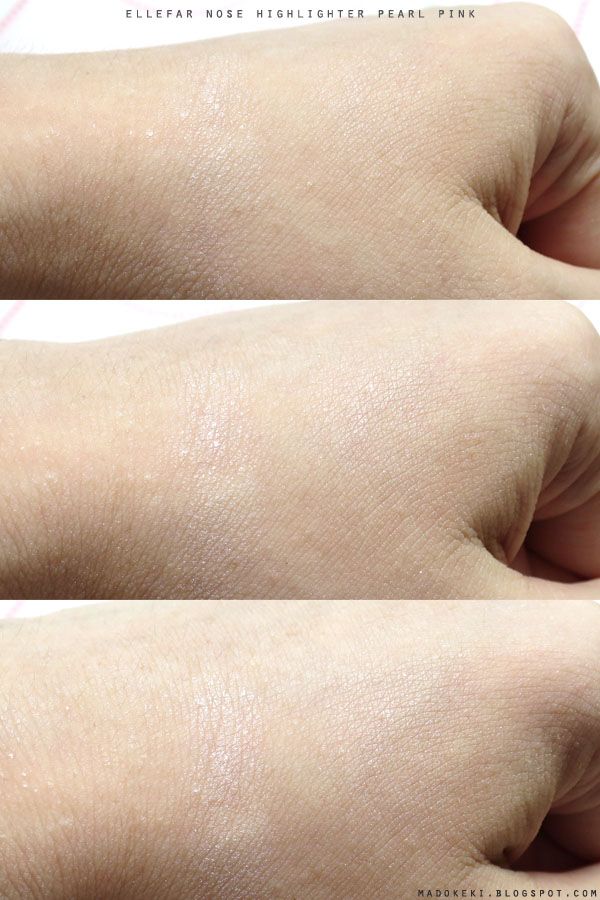 seen from three different angles to show the sheen and finish.

IMHO:
i still remember the first time i swatced it after i got home.
"OMG THIS THING IS AMAZING!" and i got so excited at its pearliness! ok, it's not entirely pearly. it more metallic than pearly in my opinion. the powder are so fine, it feels like a mirror more than a metal, if you get what i mean.
it's just a wonderful product for the price i paid. the only downside is that it's a loose powder. perhaps i'm too used to using pressed powders, i need some time to get used to this form. also, it doesn't come up with any puff, make it very messy if you are to bring this thing out with you.
surprisingly, i haven't used this as my nose highlight yet. however, i used this on my eyelids (both the upper lid and inner half of my lower lid). it made my eyeball look 3D no joke, it was popping out of the mirror (exaggeration). on my lower lid it gave me cute aegyo sal. :P
i bought this for SGD$2.