Estee Lauder Pure Color Crytal Lip Jewels 25 Berry Fizz Shimmer
the estee lauder pure color crystal lipstick line aims to give you a light weight lipstick that is packed with strong and vivid colours. the packaging is simply adorable yet elegant at the same time. this isn't the full size, and i believe this little lipstick i have here is part of the travel package where they come in packages of three.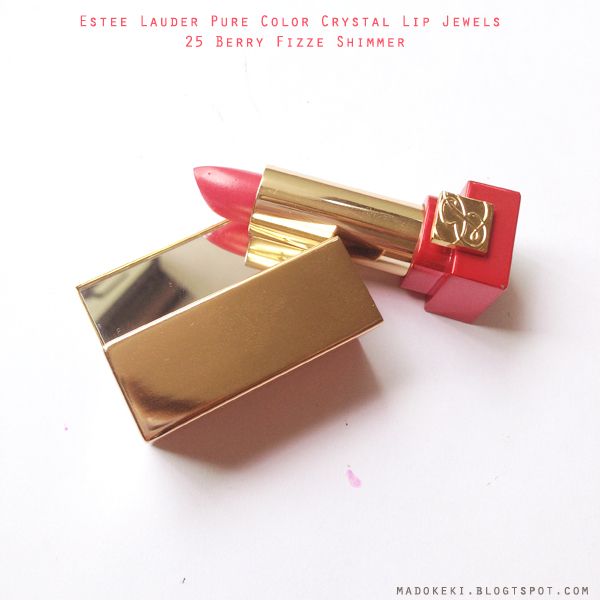 the little golden cover reveals a hidden mirror when it's disengaged from the lipstick. oh so thoughtful!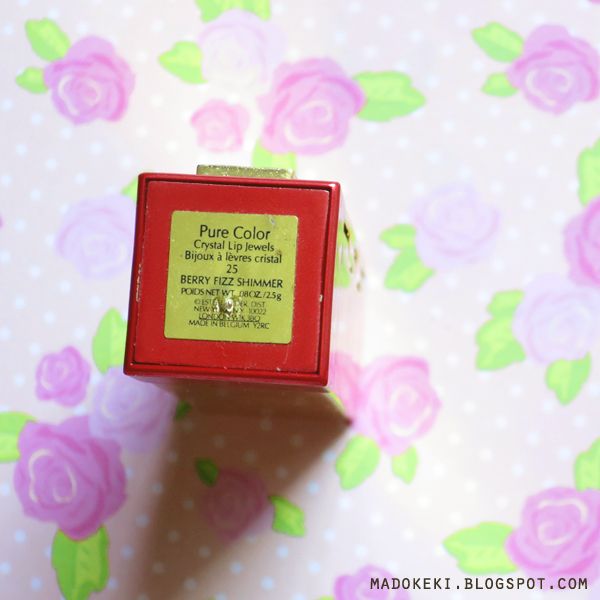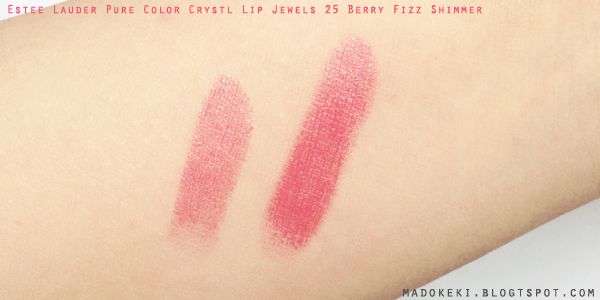 one swipe on the left, and 2-3 swipes on the right. the colour builds up nicely without the heavy feeling.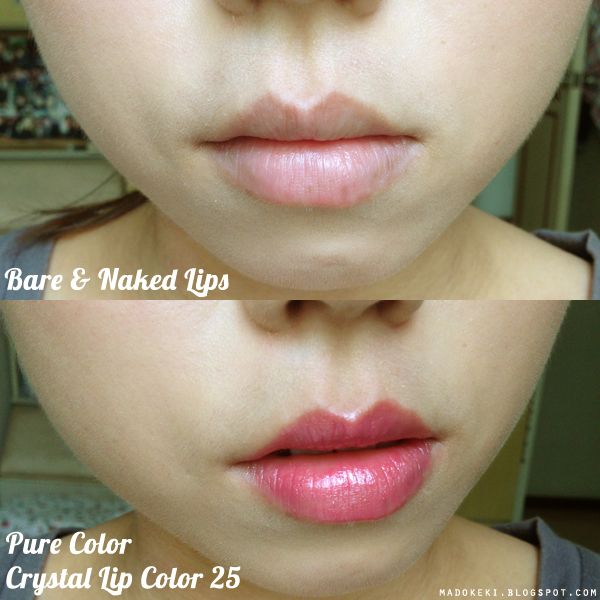 the colour i have here is a sheer dark pink shade that is very similar to revlon's colourburst cherry ice (except it's a little more pink). it appears slightly reddish, but when compared to a true red, you'll realize this has more blue tones in it as you can see below.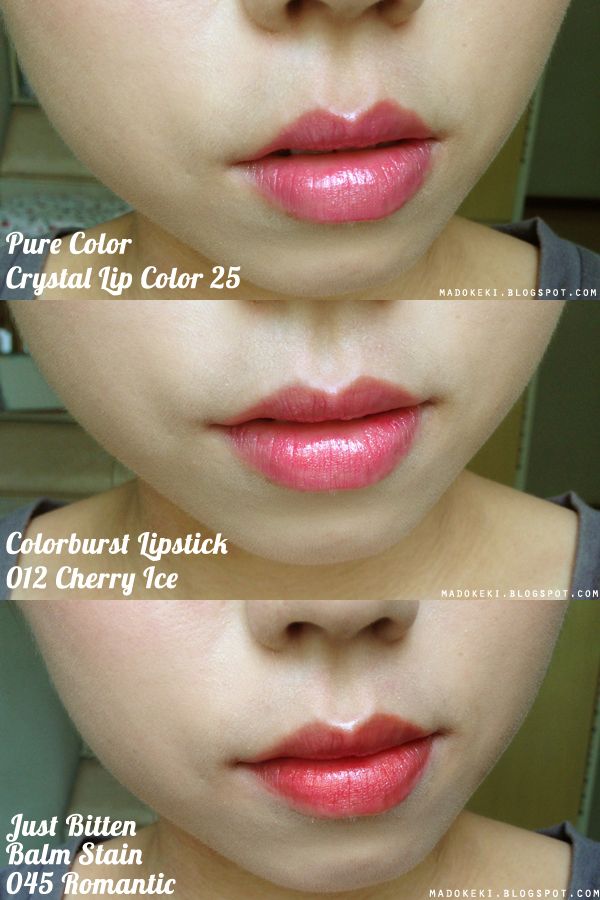 the estee lauder pure color crystal lip color is filled with shimmer, as the name suggests. it's not visible while on the lips, but after i've blotted it on a piece of paper those shimmer are very obvious. the application is very light weight and extremely pleasant as it feels so comfortable on the lips. it has a very calming and sweet scent too, i can't quite pin point what it smells like.. a blend of cotton candy perhaps?
the lipstick glides over my lips very smoothly and deposits the pigments evenly (unlike the revlon colorburst lipstick which was so hard, i used too much force when applying it and the bullet broke on me). a few swipes will build up the colour effectively, so it gives me quite a lot of control when it comes to colour intensity. more control is always good in my books :) the finish of the lipstick has a slight sheen, and it's not sticky at all.
IMHO:
i have come to realize that high end brands are really perfecting the formula to get light weight and pigmented lip products, i guess it's the type of pigments they use - it's much more potent than drugstore brands. oh well, they have to right? otherwise people will be rambling about how they are paying for something that a drugstore product can rival. i am in love with the sweet scent of this lipstick. if not for the name, i would have thought this is a tinted lip balm because it moisturizes my lips pretty damn well. overall, i think the name has described it all - a crystal lip colour that gives you crystal clear colour. and the jewel part? just look at the packaging! too adorable.
this lipstick was gifted to me.