Innisfree Creamy Tint Lip Mousse 05 Sweet Vitamin Red (Swatch and Review)
first swatch (and probably the only colour swatch!) from my innisfree purchases from my
korean beauty haul
! out of the three items i picked out from innisfree, this is the only colour makeup product.
just why did i buy this full bodied red out of the 7 colours!? well, i don't have a red lipstick yet, and knowing how pigmented and rich this product is, i thought it'll be a good and sure way to get my first red lips.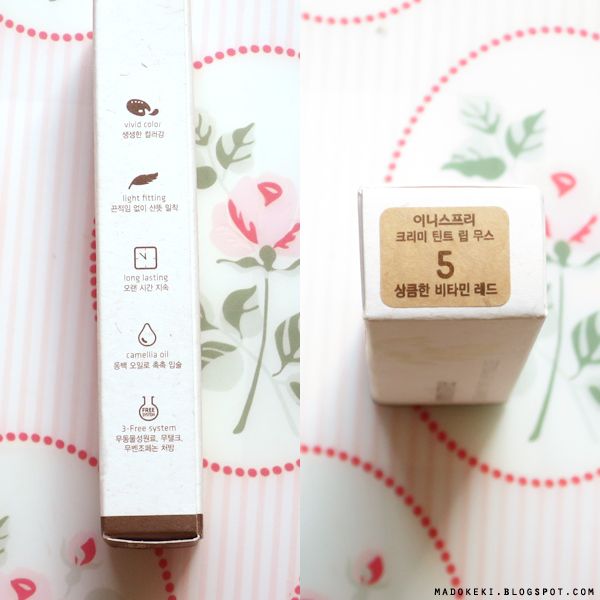 as the box suggests, the product is touted to be
1. vivid colour,
2. light fitting,
3. long lasting.
it's enriched with camelia oil which helps with hydration and moisturizing.
from it's
official website
, you can wear this as a light tint, a full on lip colour, and as a cheek colour.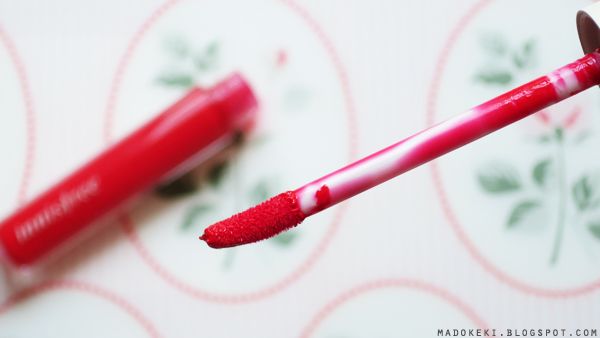 the doe foot application is slightly tapered at the end for a more precise application.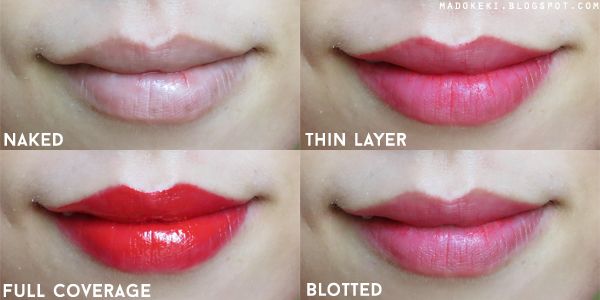 swatched on my lips. i blotted it off while it's still wet, hence most of the products came off.
05 vitamin red is a bright and vibrant red, looks neutral to me so it works for both warm and cool undertone.
it can be worn as a tint by spreading a tiny bit of product out on the lips, or as a full-on red lips. the colour is very vibrant and almost has a neon opacity to it.
the product is not a lip stain, however it will dry down over time to form a thin veil of colour over your lips.
the lip mousse is scented - smells like candy to me.
IMHO:
one thing i really like about korean lip products: they know how to make the colour pop. i think this is a technology that a lot of western brands have not caught on yet. i don't know what they added into the formula to make the lip colour stand out like this. now i really want to get the other shades from this line as well knowing how opaque the colour is. IT IS TRUE TO THE TUBE! what you see is what you get! the colour payoff is definitely more opaque than a tint (a tint is more watery and translucent, while a mousse as more punch to it)
as for longevity, it lasted me a good day even though the colour didn't look as vibrant as before. once it dries down it is a little harder for it to be removed by rubbing your lips with a tissue. blotting gets almost nothing off.
is it really light fitting? HELL YES!!! again!!! i'm so impressed by korean beauty products. once it dries down, it becomes a lip hugging colour layer that feels just like your own skin.
however, it does dry out over time and if you don't apply any lip balm, it may make your lips feel dry.
i'm not kidding when i say i want to buy more shades. i'm so interested in shades 3 and 4, the former being a coral pink, the latter a hot pink.
MAKEUP LOOK
freshly applied: it looks kind of wet and uneven because i wanted more colour on the inner part of my lips.
after half a day, the sheen is gone, but the colour is still there. it's not a stain, just a very thin layer of product sticking close to my lips.
worn lightly as a tint.