Maybelline Color Sensational Lip Polish Glam 2 and Glam 14
you might have already seen this from my
sasa mini haul
, this is a more detailed review and swatching entry.
these lip polishes are also called
color elixirs
over in the states. i think the term "elixir" sounds more magical, i can almost picture a glowing pot of lip lacquer filled with pixie dust and iridescent glow. in asia, we only have 10 colours, that's half of that in the states. WHYYYYYYYYYYY!? i hope they release an orange here soon. :(
these lip products (i don't know what to call them, really) are a hybrid of a lip balm, lipstick, and lip gloss. so you can expect it to be very nourishing, high pigmentation and gloss.
i picked up glam 2 (i THINK it's captivating carnation equivalent 065) and glam 14 (should be caramel infused 080), a pretty vibrant pink and a nude colour with a slight reddish undertone.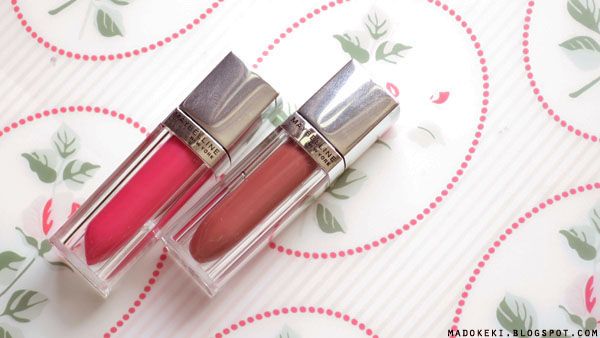 i am really in love with their design. that's the only reason why i chose them over the za liquid rouge even though their colours are very similar. don't they look like the dior fluid sticks?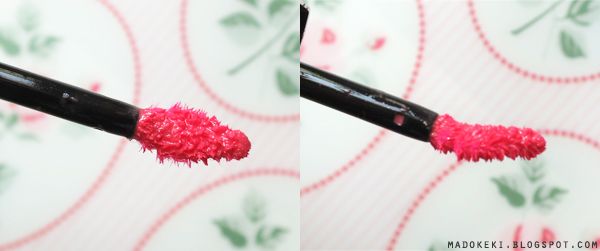 the applicator is flat and slightly tapered at the end. it's made of angora fur!?!? whatever, because it does feel very very soft on my lips.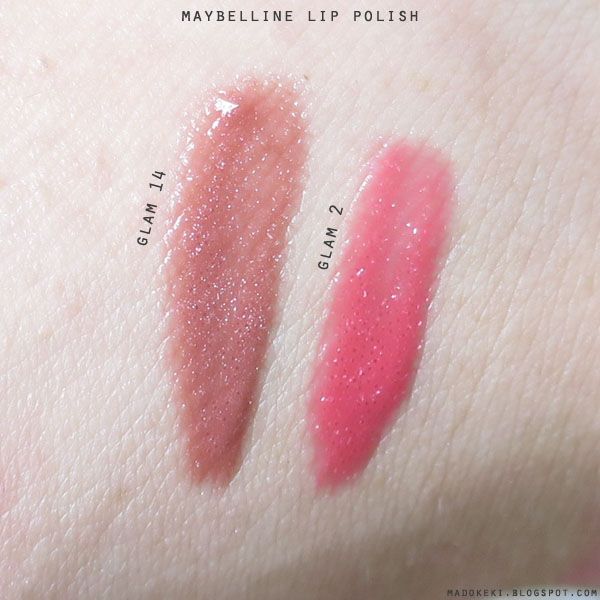 swatched on my arm.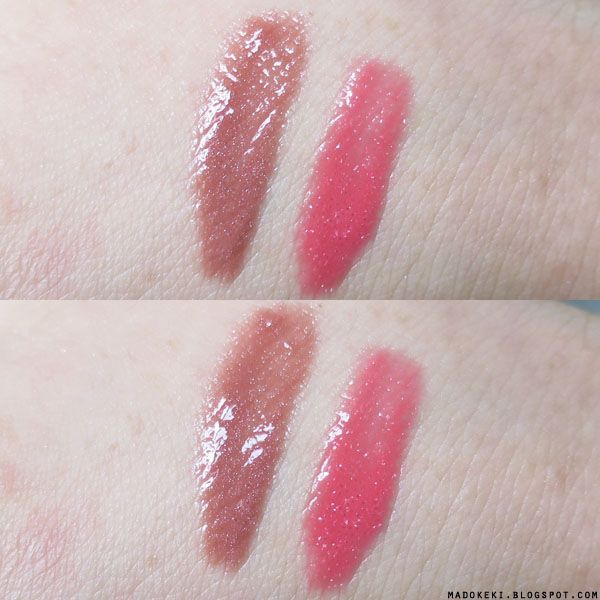 photographed at a slightly different angle to capture the fine shimmer and glossy finish.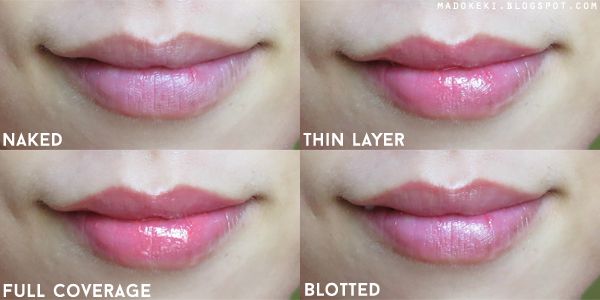 GLAM 2//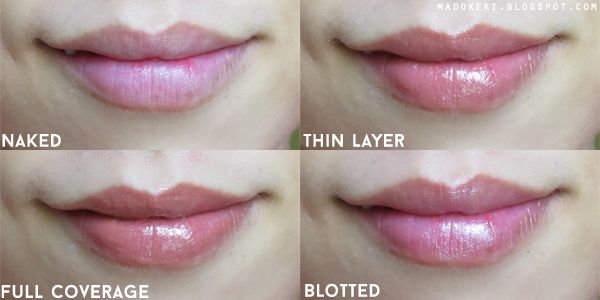 GLAM 14//
GLAM 2 is a vibrant pink, almost like a watered down hot pink.
GLAM 14 is a brownish colour with some reddish hue to it.
both products contains a load of micro shimmer, and they aren't scented.
IMHO:
i'll address all those three claims point by point! TL;DR - I LOVE THIS PRODUCT.
nourishing like a lip balm - YESSSSS! it's a very amazing feeling. i would describe the feeling to be marshmellow like - puffy and lightweight - yes, there is definitely volume to it, but it doesn't feel heavy on my lips. it feels more like a layer of water wrapping my lips (as opposed to oils), hence it doesn't feel sticky at all. my lips feel really nourished. also, when i smack my lips together to distribute the product, my lips glide over each other almost frictionlessly. this is very rare for a gloss like product because 1. it's usually only this lubricated if it's very oily and has a thin consistency, 2. thicker products usually have a sticky feeling. you can say i'm really amused by the lip polish!
pigmented like a lipstick - 70% yes. it's more so for glam 14 than for glam 2. you can see from the swatches how glam 2 appeared to have a more candy-translucent look even at full coverage mode, while glam 14 looks much more opaque and creamy. but then again, i'm really liking how both colours build up on my lips. i used 2 layers to achieve full coverage.
shiny like a lip gloss - HELL YESSS! just see for yourself! shiny lips make my lips look plumper, as well as erasing my lip lines :P
the first few times i wore it, i thought the colour go on rather uneven-ly, most probably due to the two phase nature of the product. when i try to apply a second later, the additional product tend to stay on top of the gloss for some reason. i realize that i have to really press the applicator against my lip to distribute the product. i didn't do that initially because i thought i'd push away the first layer of the product (if that made any sense), but i realize it will redistribute itself after they finally merge together. so.. just go on and massage your lips with that angora fur applicator if you want an even application. :D
there's something interesting i'd like to note down as well. remember i said the product doesn't feel sticky at all? after i blot off the product, my lips starts feeling sticky. maybe the oils are retained on the surface of my lips? it's not unpleasant, just a vast difference from when i have the product on. also, the micro shimmer will stay on your lips. it's not very visible in photo, but i can see it in person. thankfully, those shimmer are too fine for me to feel it on my lips.
while these lip polishes aren't designed to be long lasting, i've gotten a full 5-6 hours of wear (without eating or drinking though!) from it. by the end of my day my lips are still very moisturized, some of the glossy shine did wear off with time but overall it still look plump and hydrated. worlds apart from the
l'oreal shine caresse
(which does leave my lips feeling more raisin-ish at the end of the day). they do transfer to cups and glasses. just don't expect them to be long wearing throughout your lunch and dinner, that'd be asking for too much from this moisturizing little things. it's already a feat that they accomplished that non-sticky yet super moisturizing and balm-y texture, let's leave the long wearing part for future developments ;)
my dad got this for me for HKD$89 each.
IN A NUTSHELL
1. very nourishing
2. not sticky (unless you blot it off)
3. colour true to tube, full coverage in 2 coats
4. very glossy
5. soft and comfortable applicator
6. lovely packaging design
7. hydrates for at least 6 hours (without eating or drinking).
MAKEUP LOOK
GLAM 2//
GLAM 14//