The year of the rooster is bringing about a few new products to look out for.
Etude House is welcoming the new year with a small Lunar New Year themed collection! Just a bunch of eye shadows and a few liquid lipstick/lip tint hybrid thingy.
The colours are supposed to be the trending colour of 2017 spring/summer. Well, that's the the official site says. Hahaha what do I know about trends and colours? Nothing!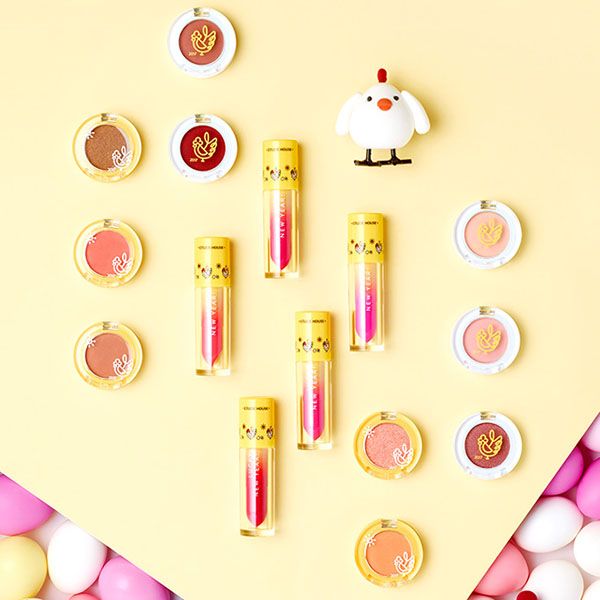 Have a look!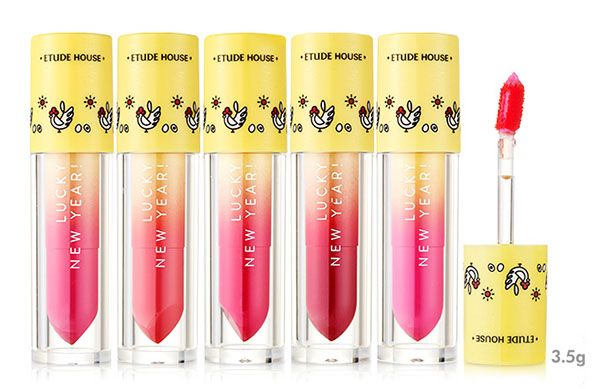 GIVE ME LUCK COLOR IN LIQUID LIPS JUICY | 9500 WON
A water-based moisturizing lip tint with vivid colours that can be layered up for a more intense effect.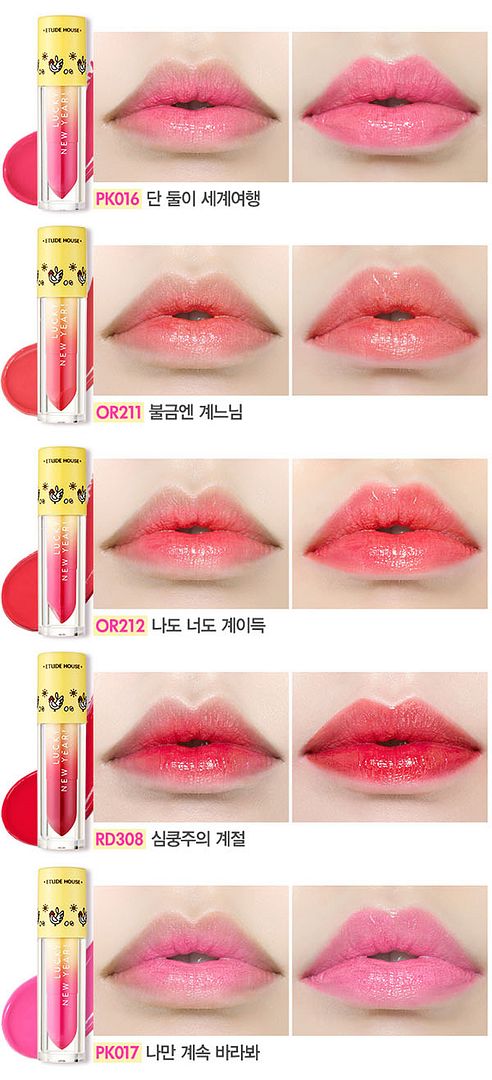 Available in 5 shades.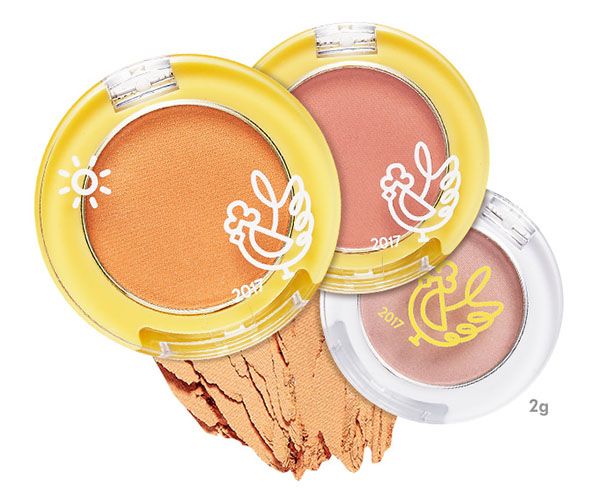 GIVE ME LUCK EYES | 4000 WON
Formulated with ceramide to hydrate your delicate eyelids, the eye shadow has a lightweight and matte texture that will hug your skin closely. Comes in a whopping 10 shades.

Click to enlarge!
Most shades are matte (denoted with CAFE in the swatches), with the exception of 4 shades that have a slight pearlescent sheen.
I just came across information that they are available in Singapore from 6 January. The liquid lips will be $17.90 each, while the eye shadows are $11.90 each. I didn't see them on the global site, so probably it's not available online yet.