A tonne of new products from Kate this fall!
I've been entertaining my family the past week, then spending another week to recover from the loss of sleep. After not checking beauty news for a while, imagine how overwhelmed I am when I saw SO MANY new products being released by Kate!
I counted 15 new products, not including the different colour variations. Some of them are completely new, some are additional colours, while some are reformulation of existing product lines (but given a new name, so technically new, but theoretically not). If you think about it, nothing is really new anymore, as that would require a brand new innovation that has never been seen before. So, let's just take the word "new" at face value.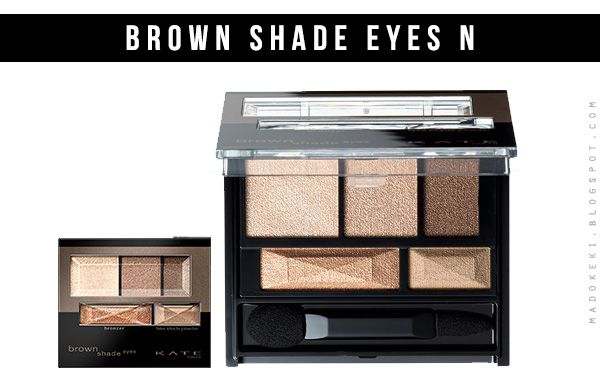 1. BROWN SHADE EYES N | 1200 YEN
With the addition of a "Bronzer" shade, the new Brown Shade Eyes N sets itself apart from the original Brown Shade Eyes that comes without the extra pearly shade. The Bronzer shade is supposed to add more dimension to the eyes when used in harmony with the fake shade powder to create a strong contrast between light and shadow.
It comes in 6 colour variations.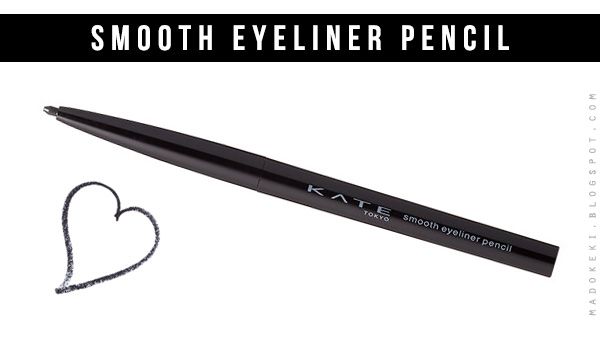 2. SMOOTH EYELINER PENCIL | 800 YEN
With its new and improved formula, this eyeliner pencil is smoother than ever!
Available in 1 shade:
BK (Soft black)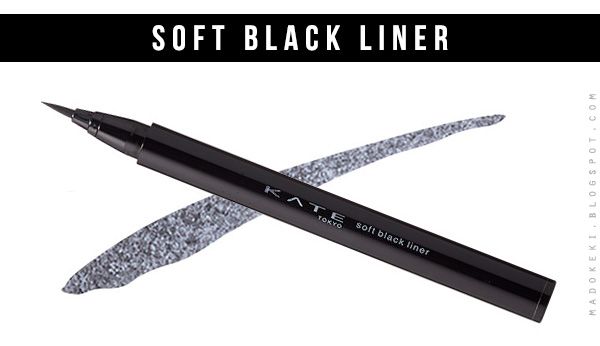 3. SOFT BLACK LINER | 800 YEN
A new natural black eyeliner that is super sharp and long wearing, yet it can be easily removed by warm water.
Available in 1 shade:
BK (Soft black)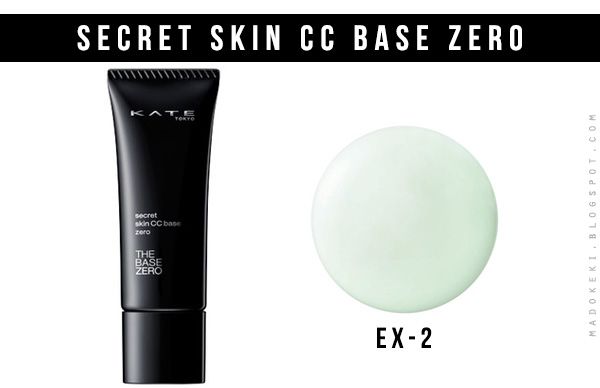 4. SECRET SKIN CC BASE ZERO SPF30 PA++ | 1000 YEN
This new shade EX-2 is a light green that can colour correct any redness to create a more even out skin tone that looks brighter. The product also covers pores, smooths your skin, and enhances your original skin tone with the addition of "Beauty Up Pearl" ingredient.
Available in 2 shades:
EX-1 (Pink Beige)
EX-2 (Light Green)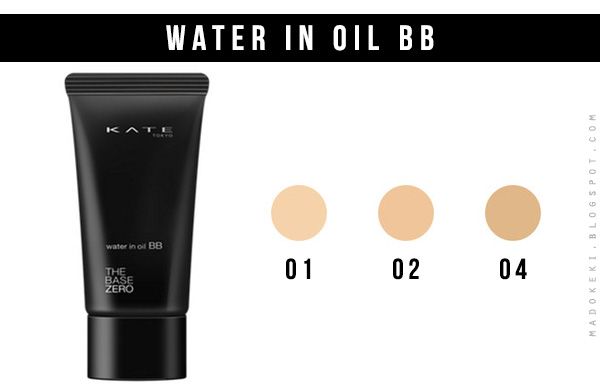 5. WATER IN OIL BB SPF 20 PA++| 1400 YEN
A BB cream that covers, primes, moisturizes, protects you from UV rays, it seeks to minimize your foundation routine into a one step process. Its lightweight formula is designed to smooth out pores, leaving you with glowy and healthy looking skin.
Available in 3 shades:
01 BRIGHT
02 NATURAL
04 DARK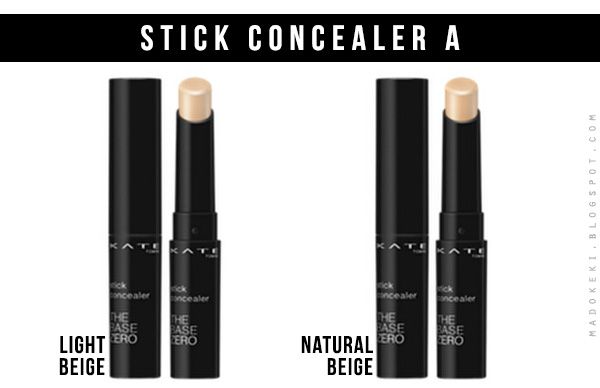 6. STICK CONCEALER A | 800 YEN
A concealer formulated to cover acne marks, spots, and freckles.
Available in 2 shades:
LIGHT BEIGE
NATURAL BEIGE
7. FACE POWDER A | 1200 YEN
This loose powder creates smooth porcelain-like skin. Comes with puff.
Available in 2 variations:
NATURAL TYPE
GLOW TYPE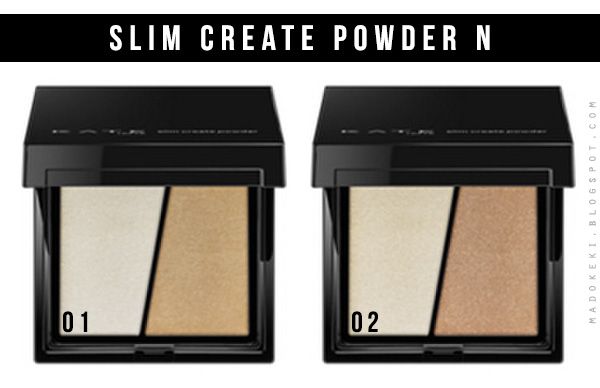 8. SLIM CREATE POWDER N | 1300 YEN
A shading and highlighting combo for contouring purposes.
Available in 2 shades:
01 NATURAL TYPE
02 GLOW TYPE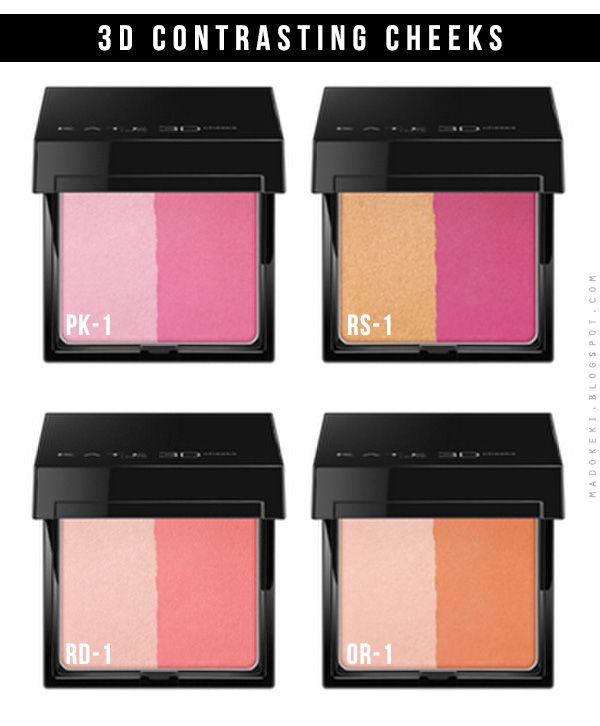 9. 3D CONTRASTING CHEEKS | 1500 YEN
A glossy highlighter combined with a pigmented blush, allowing you to easily create sharp cheek bones and lift your face. Comes with a 2 way brush that can be transformed from a small condensed brush to a wider brush.
Available in 4 shades.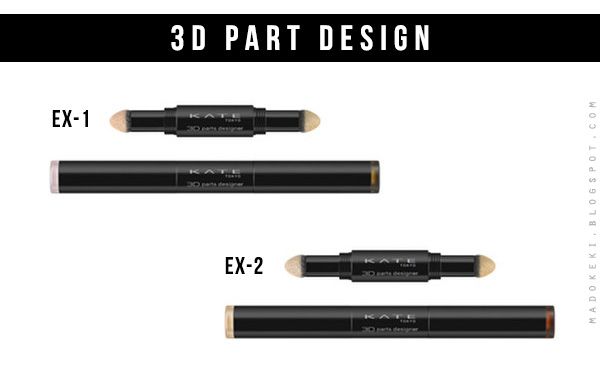 10. 3D PART DESIGN | 1200 YEN
A highlight and contour combo, this is a convenient and easy to use product that allows you to sculpt your features to get more definition. The sponge tip applicator dips into the highlight/shading powder that is within the cap, making it travel friendly.
Available in 2 shades:
EX-1 (PINK WHITE + DARK BEIGE, natural type)
EX-2 (GOLD BEIGE + DEEP BROWN, deep type)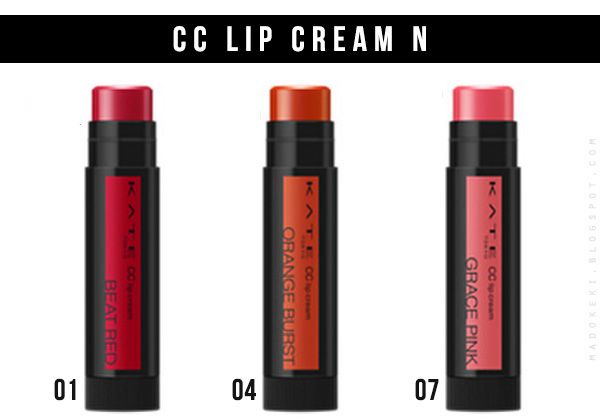 11. CC LIP CREAM N | 400 YEN
A clear lip cream that moisturizes and also add a tinge of colour. It also colour corrects, acts as a gloss, can be used as a lipstick base, and provides UV protection (SPF 8 PA+)
Available in 3 shades:
01 BEAT RED
04 ORANGE BURST
07 GRACE PINK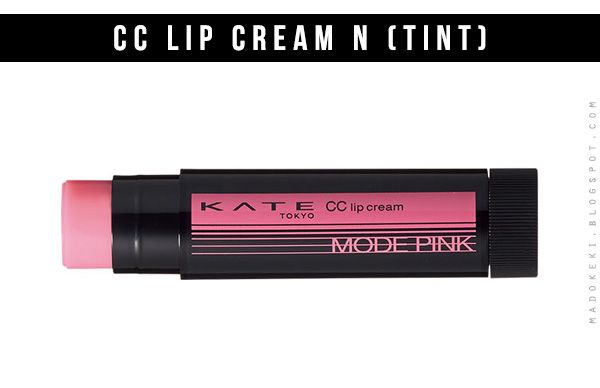 12. CC LIP CREAM N (TINT) | 400 YEN
A lip balm that changes from light pink to dark pink once you apply it onto your lips. Also has the same capabilities as the lip cream above.
Available in 1 shade:
06 MODE PINK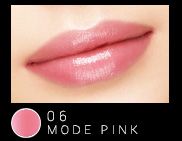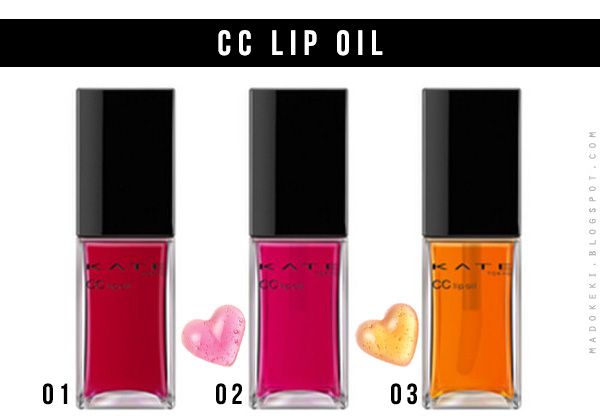 13. CC LIP OIL | 920 YEN
A new product never seen before, the CC Lip Oil is a coloured lip oil that moisturizes, colour-corrects, plumps, acts as a lip gloss, and can also be used as a lipstick base. 5 in 1!
Available in 3 shades:
01 RED SPICE
02 TRANS PINK
03 SHEER YELLOW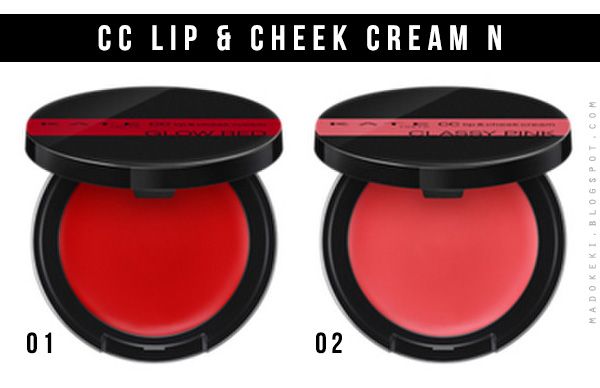 14. CC LIP & CHEEK CREAM N | 700 YEN
As with other products in the CC line, it has 5 functions - moisturizing, colour correcting, can be used as blusher, or as a lipstick base, and has SPF protection. Formulated with moisturizing ingredients such as olive oil, almond oil, jojoba seed oil, and sunflower seed oil, this product can be used on the lips and cheeks as the name suggests.
Available in 2 shades:
01 GLOW RED
02 CLASSY PINK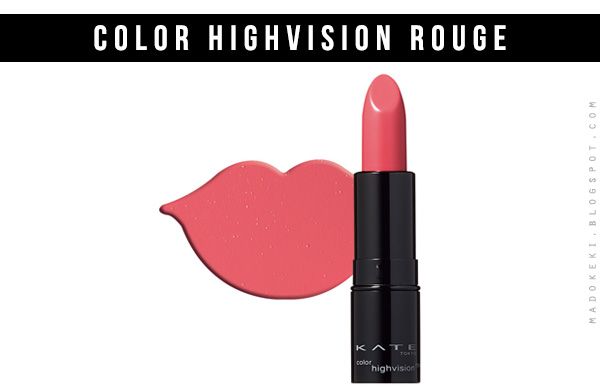 15. COLOR HIGHVISION ROUGE | 1200 YEN
A matte lipstick with high pigmentation in just one swipe, it contains moisturizing ingredients such as almond oil, jojoba oil, and olive oil.
Available in 10 shades
Ending Notes:
Phew! That was quite a lot of products right!? What interested me the most is the light green SECRET SKIN CC BASE ZERO and the matte COLOR HIGHVISION ROUGE. Previously, only higher end Japanese brands made colour correcting primers, so having a drugstore option is a nice move. Also, as Japanese lipstick trend tend to favour glossy finishes, it really excites me (a matte finish lover) that Kate is being one of the first few to venture into the matte arena. All of my matte lip products are western brands not because I particularly like them, but because I just can't find any affordable Japanese alternatives! Now.. will Kate release more nude and berry shades in the future? I'm looking forward to this product line.
With the success of the Brown Shade Eyes when it was released a few years ago, this newer version is like.. lackluster. I imagine this scene taking place in Kate HQ.
Marketing team (M): We need something new to market!
Product development team (P): But the Brown Shade Eyes is perfect as it is!
M: Yes we understand, but the public likes new things!
P: Ok, how about.. we add 1 new blase shade into the palette?
M: Good idea!!!! We can sell it as a "Bronzer" shade that adds dimension! Just make it pearly.
Guys, if it ain't broke, don't fix it. The Brown Shade Eyes is loved for its simplicity and impeccable formula that rivals that of higher end brands. People loved it for its buttery smooth formula and high pigmentation. The three shades creates a beautiful gradation that even makeup beginners can easily master. Why complicate things??? I rather they add more colour variations, like greyish brown.
With that said, you can never please all. Just my 2 cents.
Image credits:
@cosme, biteki, Kate