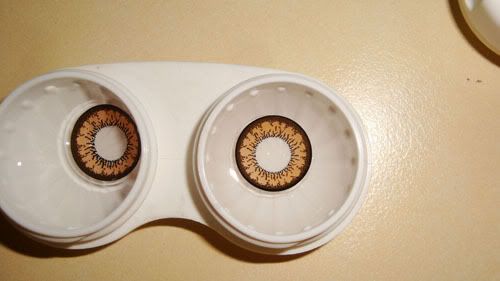 my first pair of coloured contact lens - CM834
this pair of lens is 14.0mm, with the black ring around it, it makes my eyes look alot bigger!
i like this pair of lens alot. it enlarges my eyes a great deal (because i have little eye whites in the first place), the colour is sweet and somewhat natural (because it's brown). it makes my eyes look very very dolly, so it suits a very girly look.
the colour shows up pretty well. although it's not very obvious in a dimly lit room, it's pretty obvious under daylight.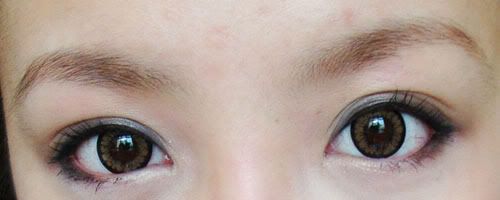 this was taken with me facing the windows.
a little shady because i was wearing a cap, but the colour still shows.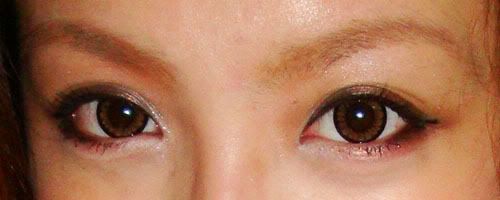 under flash, the brown part of the lens will appear to be lighter than normal.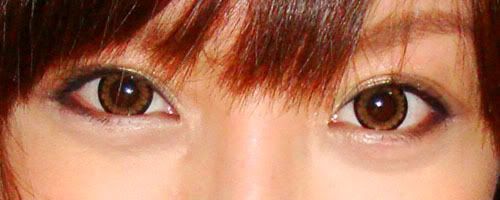 in this case it appears almost like hazel brown.
the angel brown is a little thicker than the rest of the lens i've tried. that makes my eyes more prone to dryness, so i try to refrain from wearing this pair of lenses for too long (i keep it to around 6 hours?). perhaps it's because it's been 2 months since i'm wearing this pair of lens, wear and tear has taken place which probably explains why it drys my eyes faster now than it did in the past.. just a hypothesis!
in a nutshell, it enlarges my eyes effectively and has a sweet colour which i really like. it enhances the eyes but does not make me too alien in it. it lightens up my iris a little and give me a dolly look.
angel brown will suit you if you want to
- make your eyes look bigger
- have a pair of dolly eyes
- have a pair of sweet brown eyes
i'm loving it! if you want to share my love,
pre-order with me
!