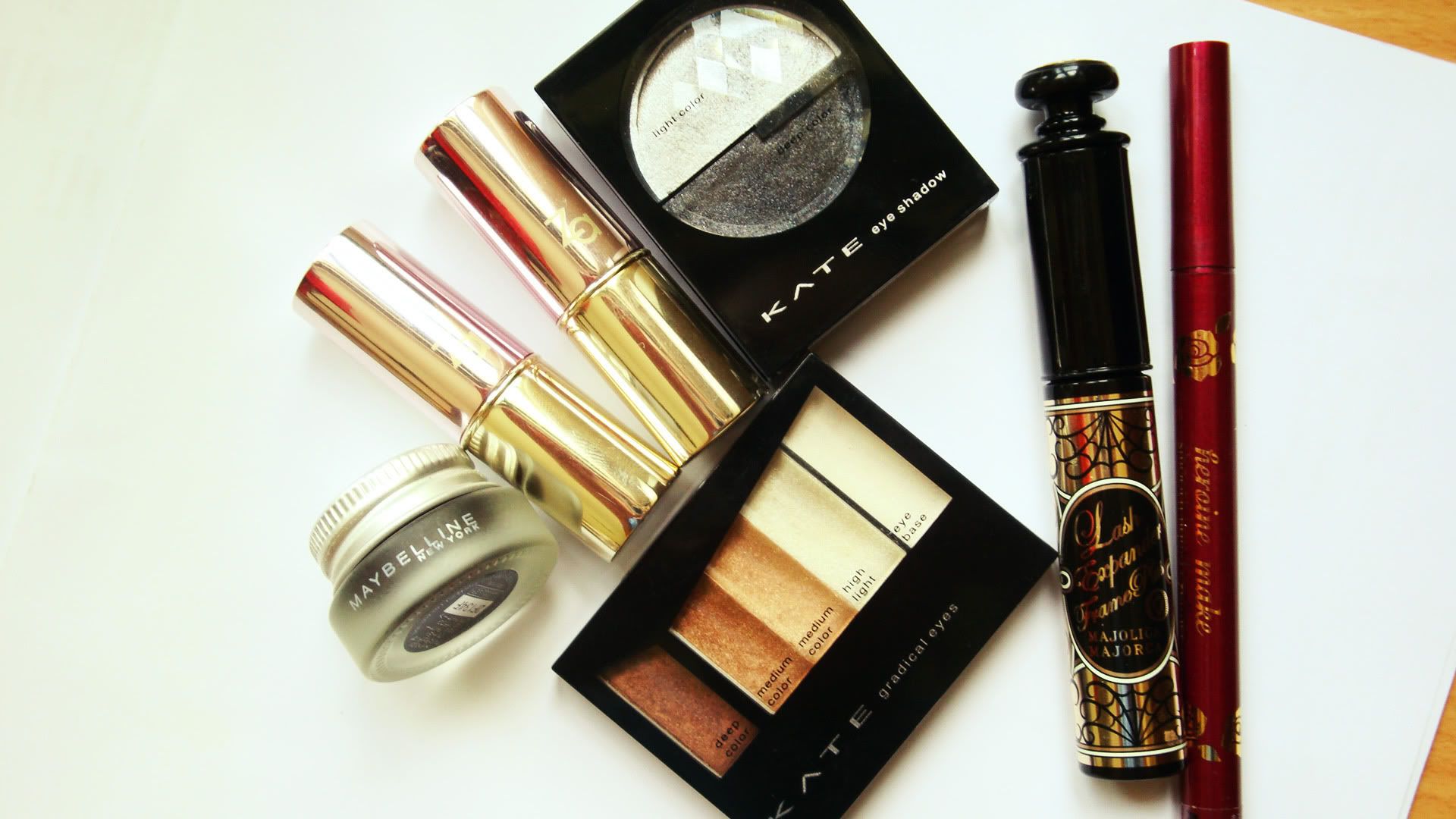 look at the new things i've gotten over the months!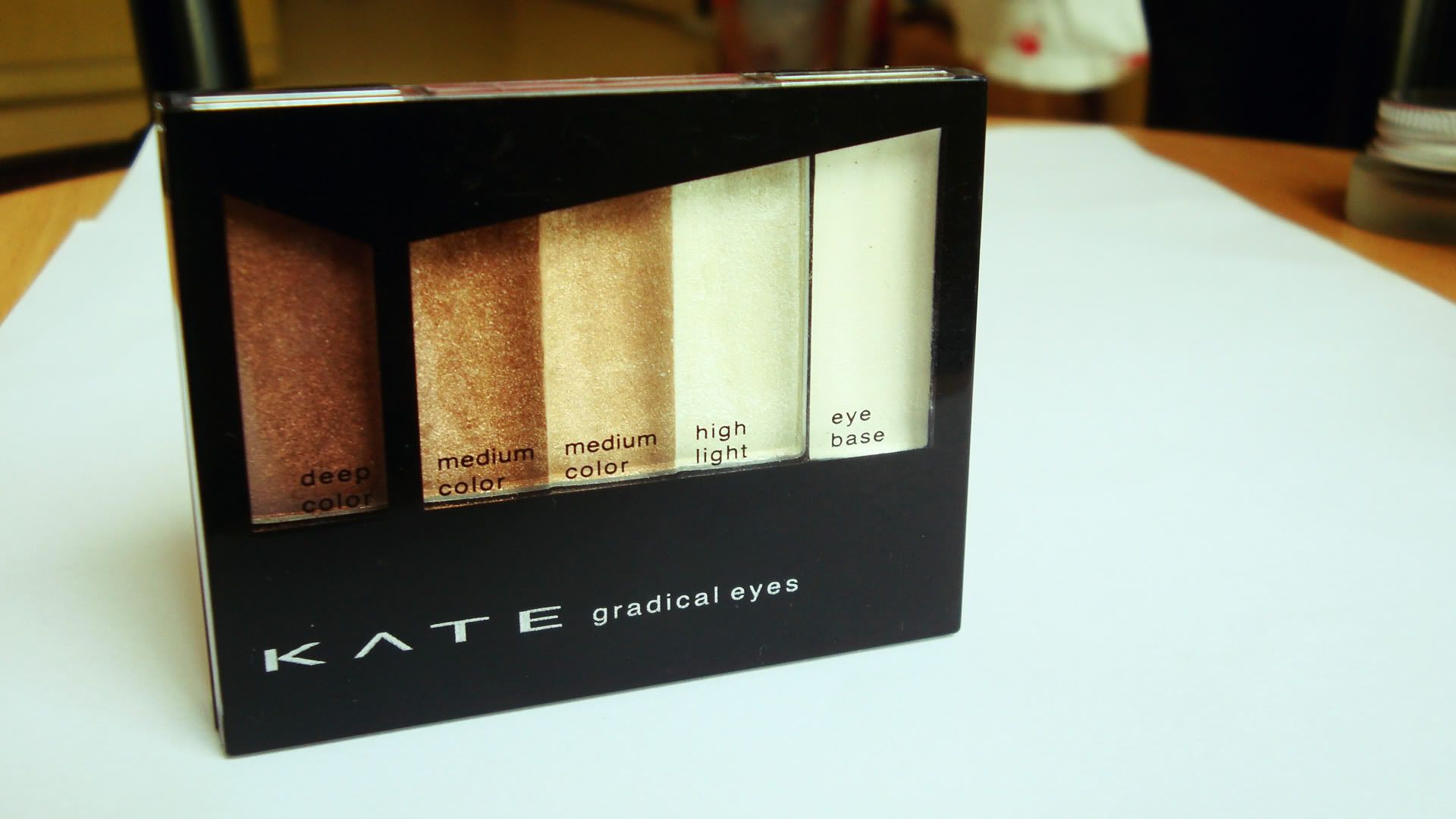 the gorgeous gradical eyes palette.
i've actually gotten my hands on this palette for a while.. probably since july?
i can't really remember. but i didn't have the time to do a proper write up on this one back then because school started pretty soon after i got this palette.
in summary, I REALLY LOVE THIS PALETTE!
i got a little bit bored with my canmake eye nuance eye shadow, so i asked my friend to get this for me in HK!
i still remember i was looking so damn hard at the swatches on it's
official page
, trying to figure out if BR-1 or BR-2 is better. eventually i settled with BR-1 since it looks a little more beige than BR-2 (in my opinion BR-2 looks a little red to me).
i didn't do a swatch on my skin,
but i'll show you all the photo of the palette anyway.
i've adjusted the color to reflect the true color of the palette in real life.
however, your monitor might display different color from my laptop.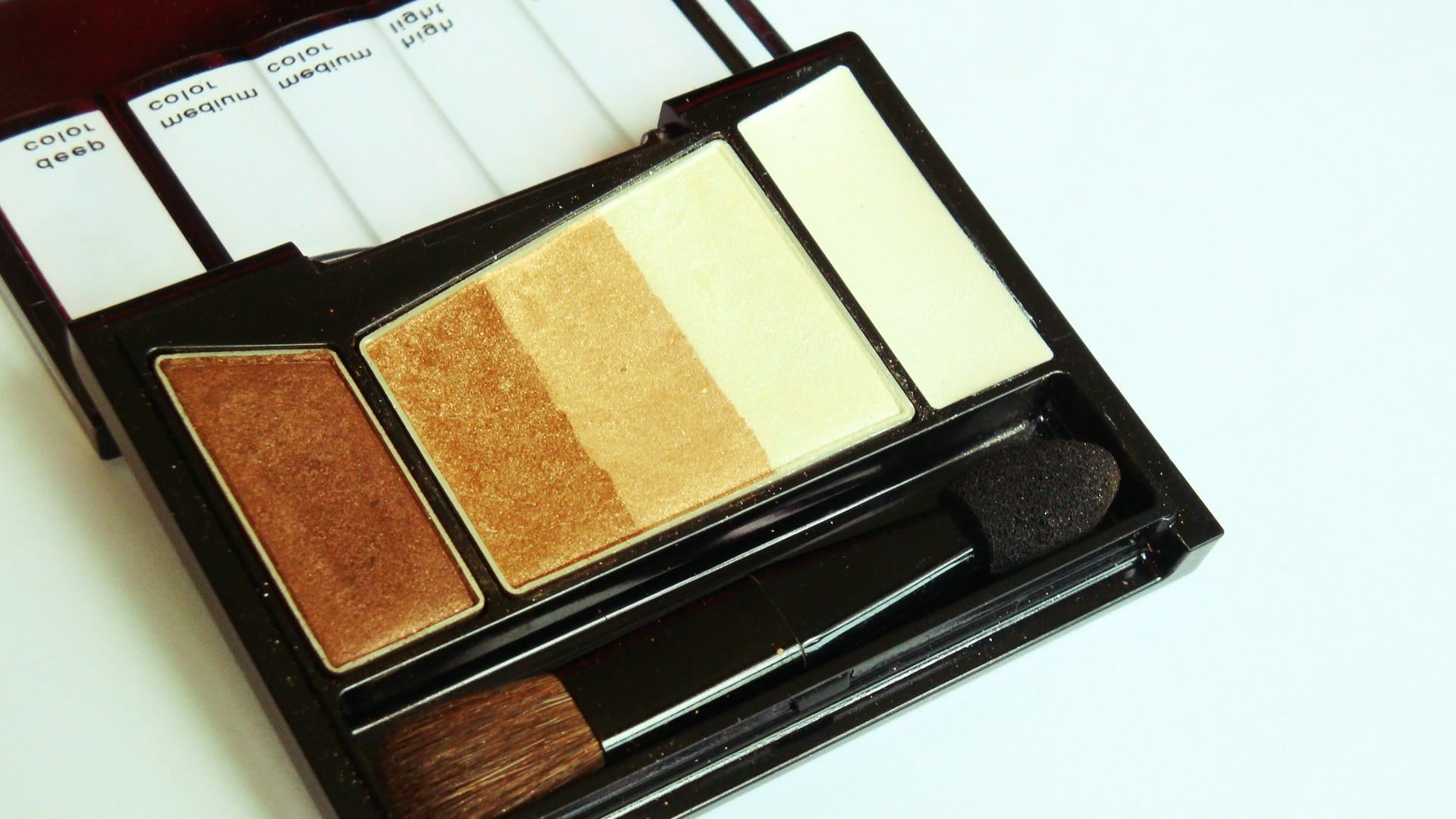 i'd say the BR-1 is a more yellowish-brown palette.
it consist of a cream base on the right,
and then a series of different shades of brown for you to create a wonderful gradient.
this series is not too pigmented, i would say.
the lighter shades applies sheer when i use a brush,
but the color can be built up using the sponge applicator to pack all the pigments onto your lids.
there isn't any visible glitter in this palette,
but there are some fine shimmer in the lighter shades.
the darkest shade has a metallic finish and doesn't shimmer at all.
ever since i got this palette,
i've been using it almost everytime i go out.
i really like brown eye shadows! it's so easy to wear,
it matches all style,
and it never goes out of style.
i'll show you one of the looks i do with this palette.
i like to go light on my make up,
just enough to wake my eyes up!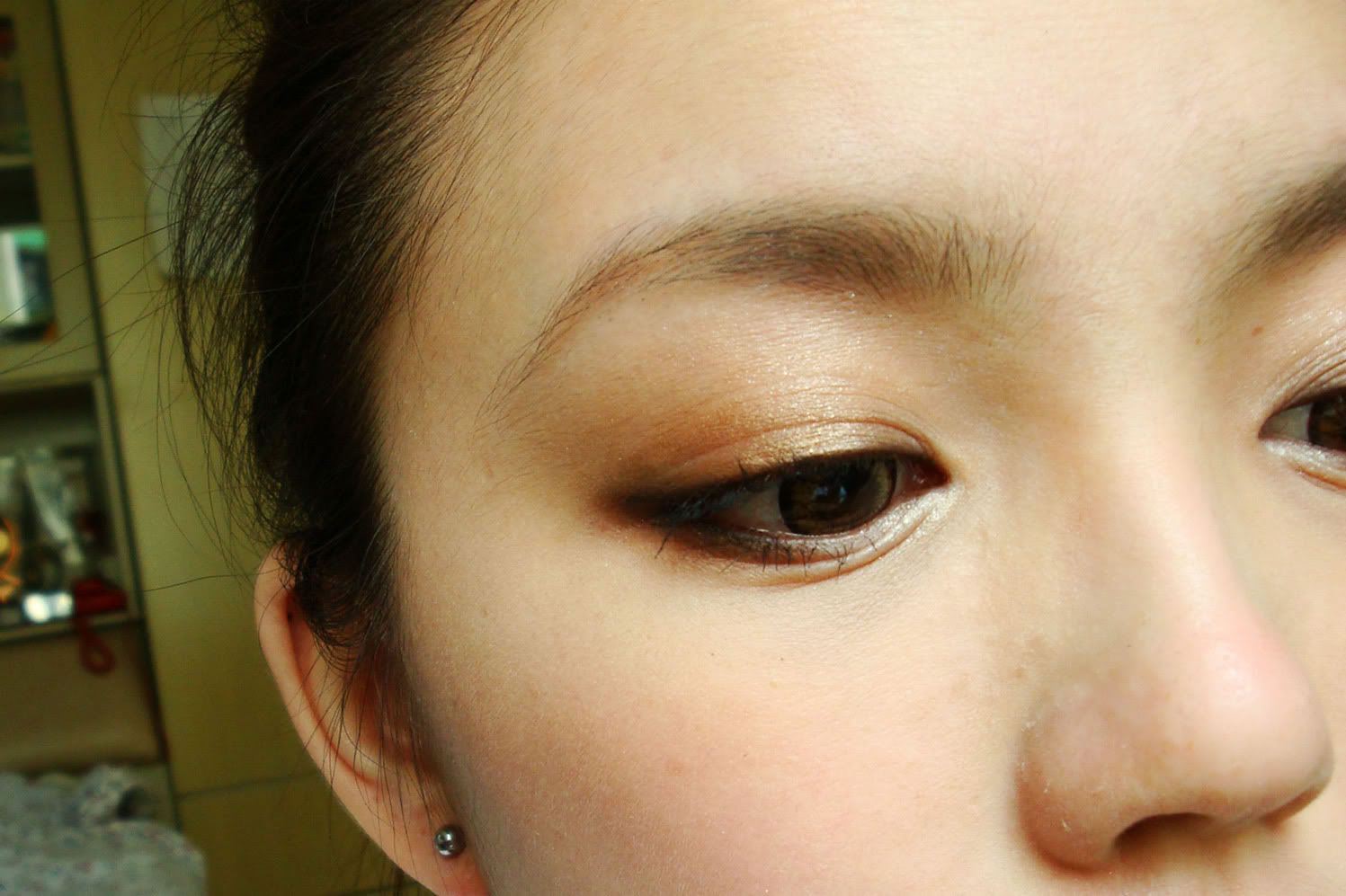 because of the way my eye lids fold,
i like to apply the lighter shades in the inner half of the eye.
the darker shades will be used on my outer half, close to the lash line.
you can see the metallic finish!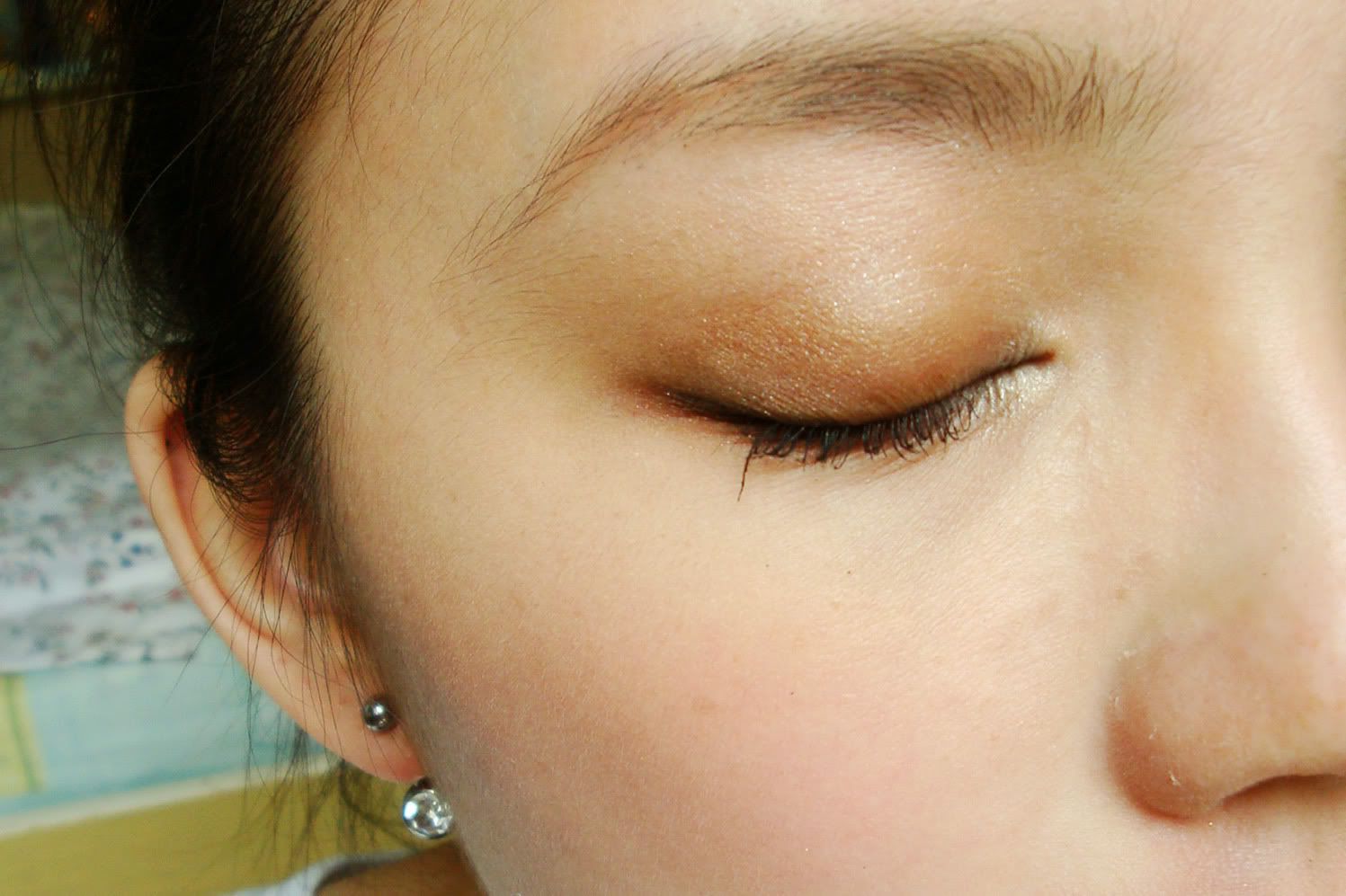 in this photo it looks like i've got nothing on my eyes at all.
girls, always remember this : boys don't like to see us in heavy make up!
it's best if they think we don't have any on at all. : D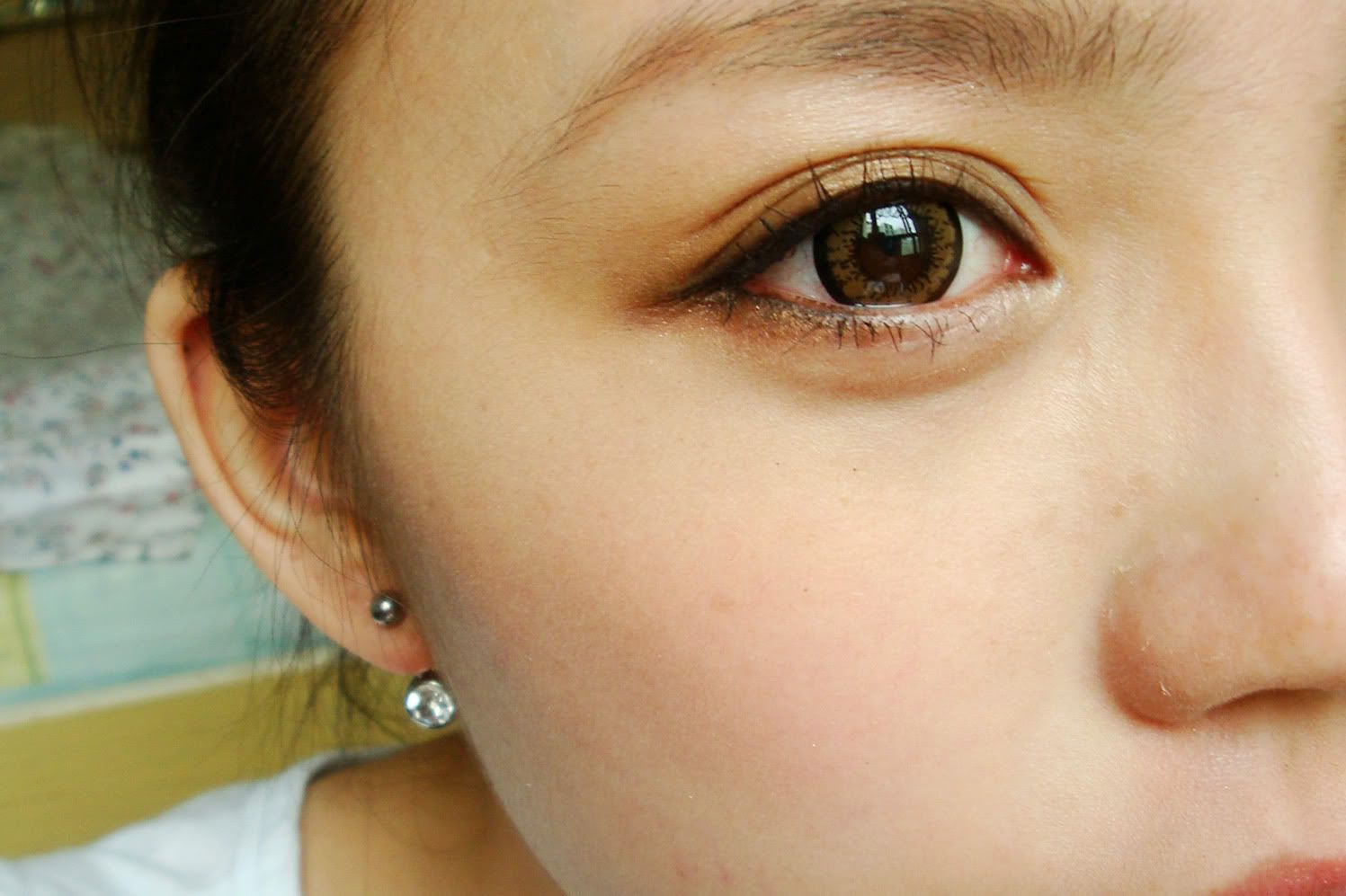 this is how it looks like on my eye!
as i've mentioned,
i really really really like this palette alot,
but i think i'll love it even more if the darkest shade was a little less red/bronze.
it tend to appear as bronze on me if i apply a little too much.
i wonder when will i finish this palette..
hehehe i've already set my eyes on other brown palettes out there.
lavshuca's melty eyes,
visee's glam nude eyes (the name sounds awesome).
i might get the the next time i go back to HK,
but i doubt my KATE palette will touch pan that soon..
THAT'S ALL FOR NOW!