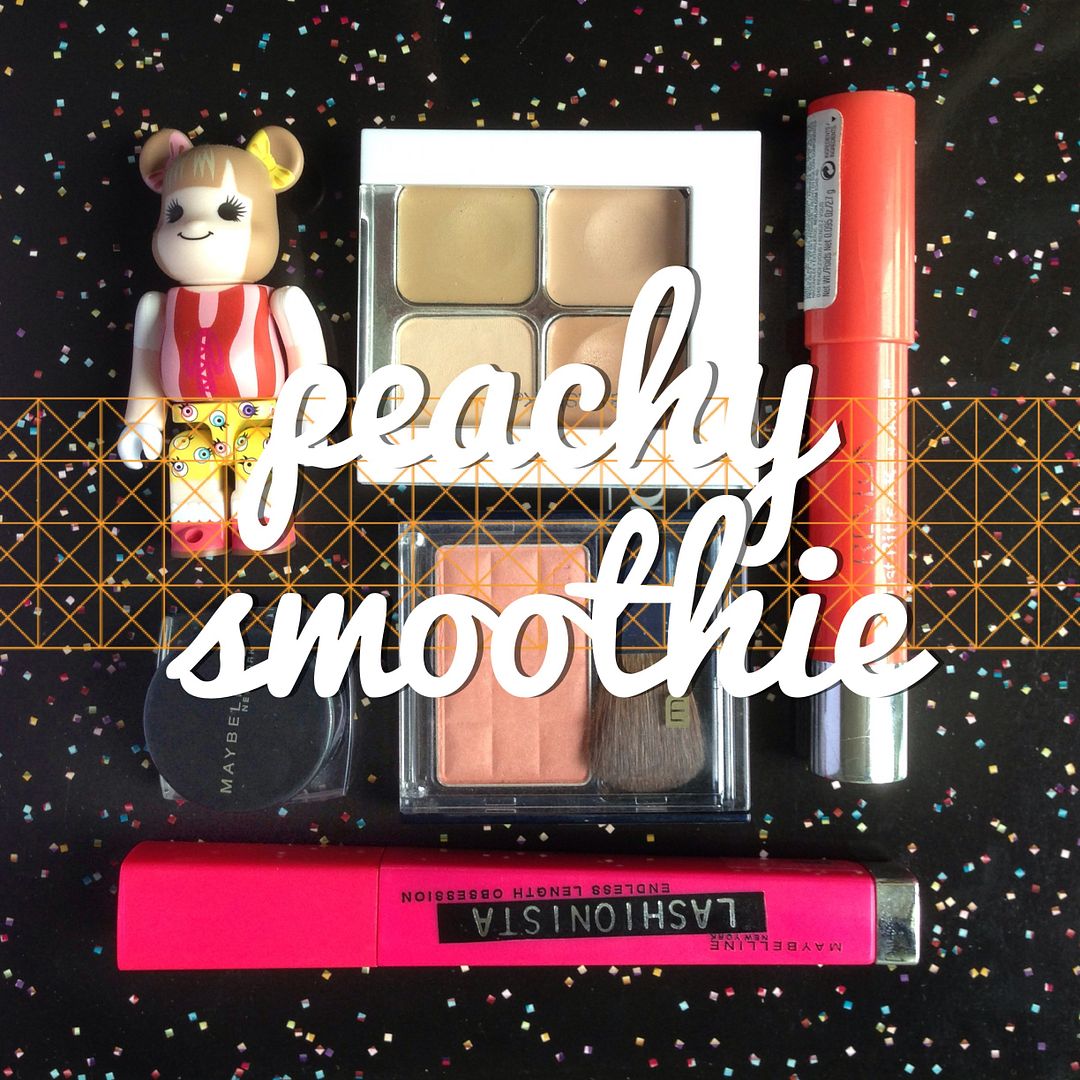 i get a little uncreative with names, whatever that comes into my mind are all related to food.
HEHEHE that's because i'm a glutton. a major glutton.
below i'll share the look with both the black and brown liner. there's a different feel to it!
FINAL LOOK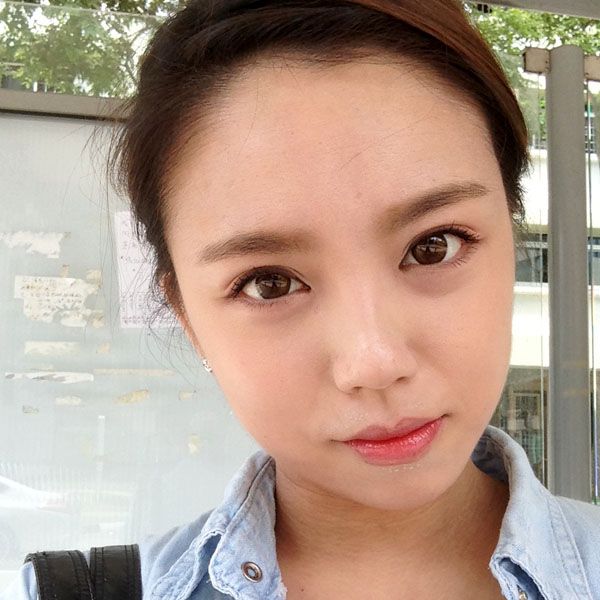 brown liner
VS
black liner
PRODUCTS USED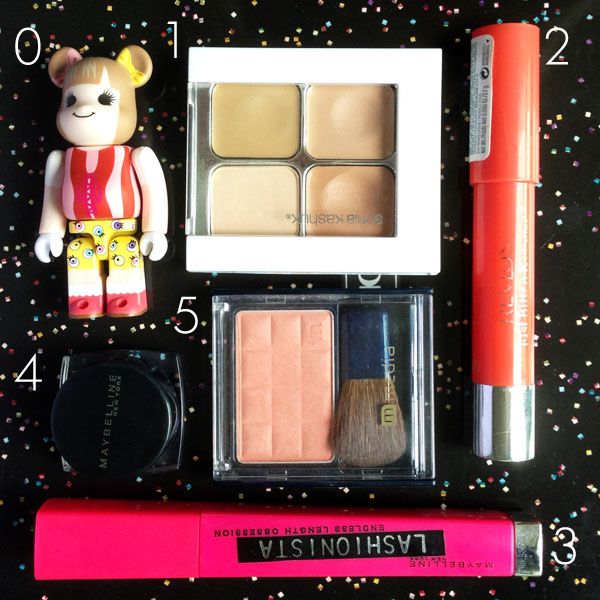 0. bearbrick series 24 cute
1. sonia kashuk concealer palette hidden agenda-07
2. revlon just bitten balm stain 040 rendezvous
3. maybelline lashionista 01 black
4. maybelline eye studio gel liner black
5. kanebo media cheek colour A OR-1
are you wondering where's the eye shadow?
COLOUR LEGEND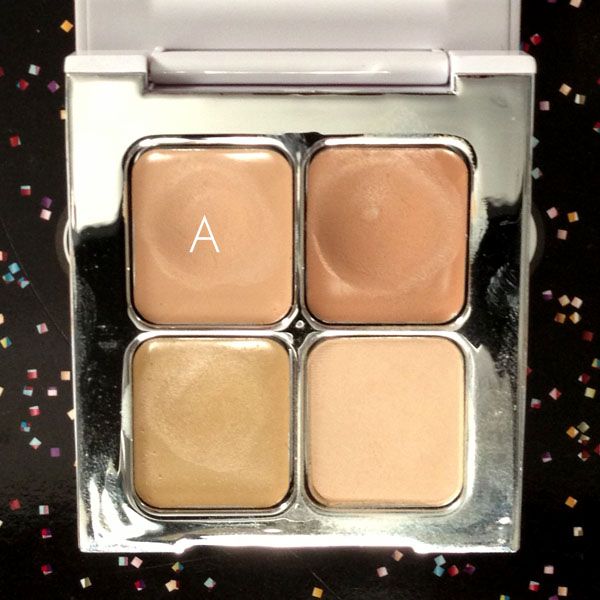 we're only using the lighter shade denoted by A.
for this make up there's an extra step.
mixing the balm stain (2) with the concealer (A) to make a cream eyeshadow base.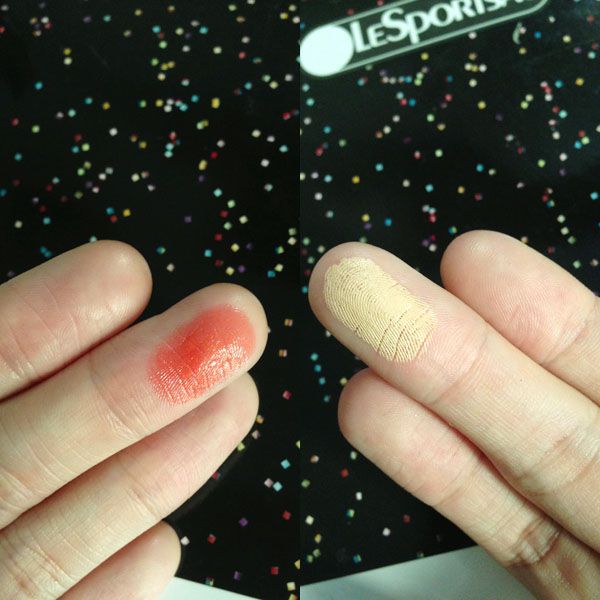 you take the bride and the groom and announce "you may kiss each other".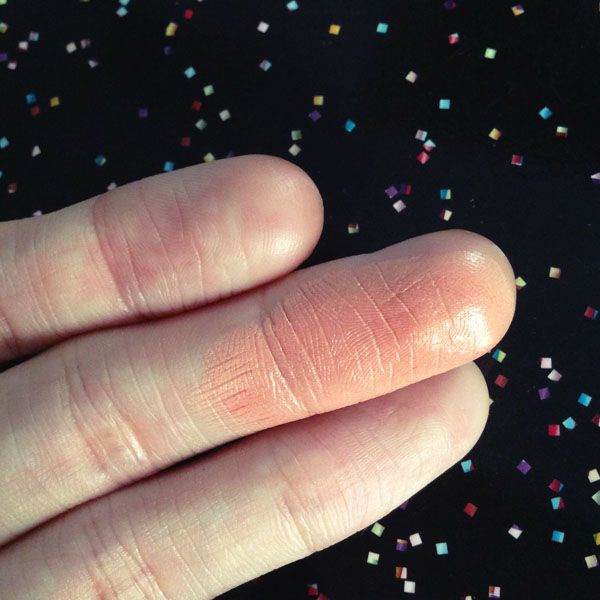 there you go, a creamy peachy shade.
COLOUR MAP
1. apply the creamy peachy shade from above on the lids as follows.
2. then apply a wash of the coral blush (5) over the same area to lock in and to intensity the colour.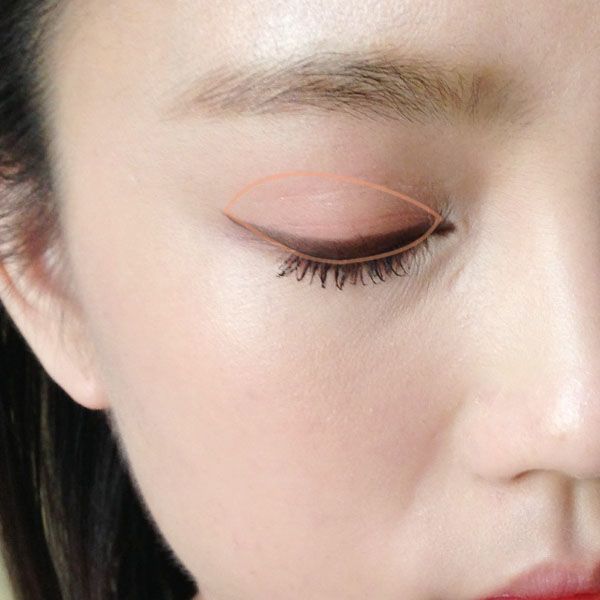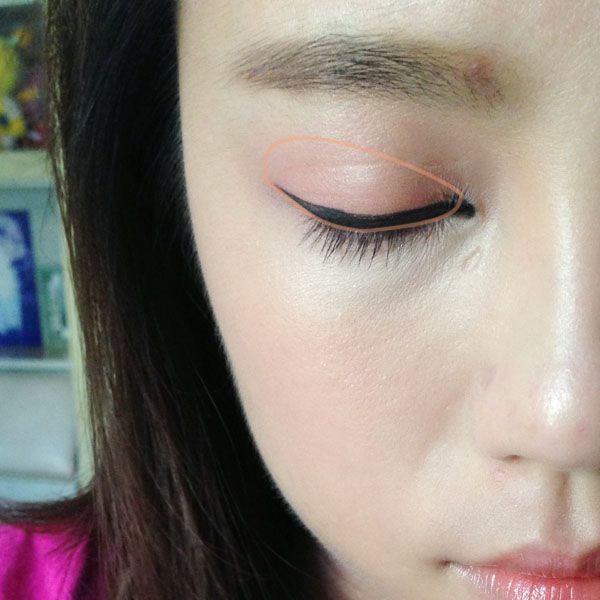 as you can see, the area to apply the colour is the same.
this is the easiest this make up can get, there's only 1 area to work on, no need to blend crazily like when you work with multiple colours.
i only showed the two images so you can see the difference between the brown and black liner, it does change the tone of the intensity of the peach colour!
THE LOOK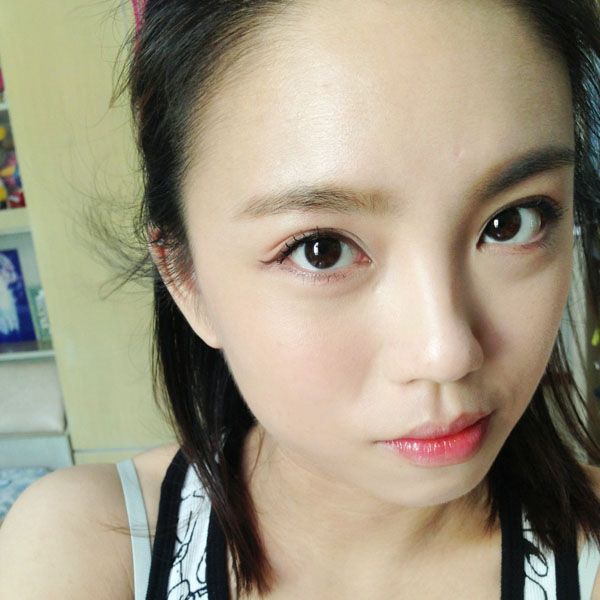 brown liner
VS
black liner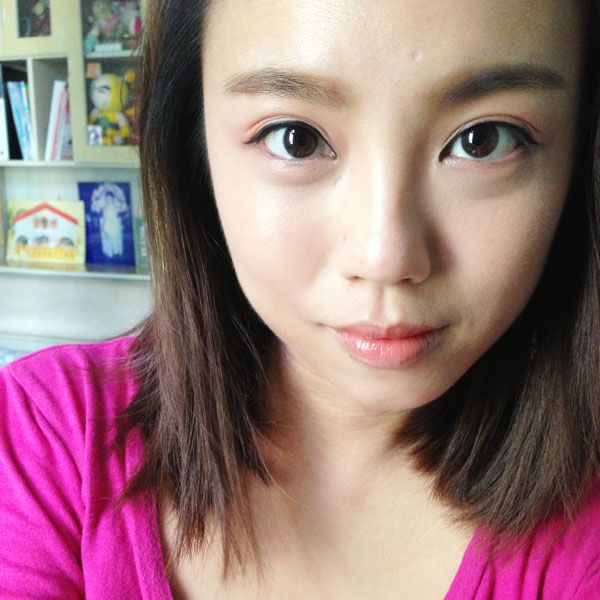 i think i prefer this look with the black liner, because it makes the peachy/coral colour a little more obvious due to the stark contrast. the brown takes away the contrast and makes the look softer, it still looks good to be honest, it really depends on what look i want.
if i want to emphasize the peachy eyeshadow, i'll go with black liner.
if i want a sweet look, i'll go with the brown liner.