over time i've collected 3 blue eyeshadow palettes.
it took me some time to figure out how to wear it for daytime purpose without scaring the crap out of people.
"did she just come from the circus?" i wouldn't wanna illicit this kind of response!
this is how i wear blue eyeshadow in the day,
i think the main point is to use the darker shades of blue only as an accent and not the main colour you'd apply all over your lid.
also, i did away with lining my lower lash line with the blue to keep the look light and summery (instead i lined it lightly with a matte brown colour just to fake the luscious lashes look).
got some help from my friend in giving this look a name, since i can't think of anything edible that is blue and metallic.
FINAL LOOK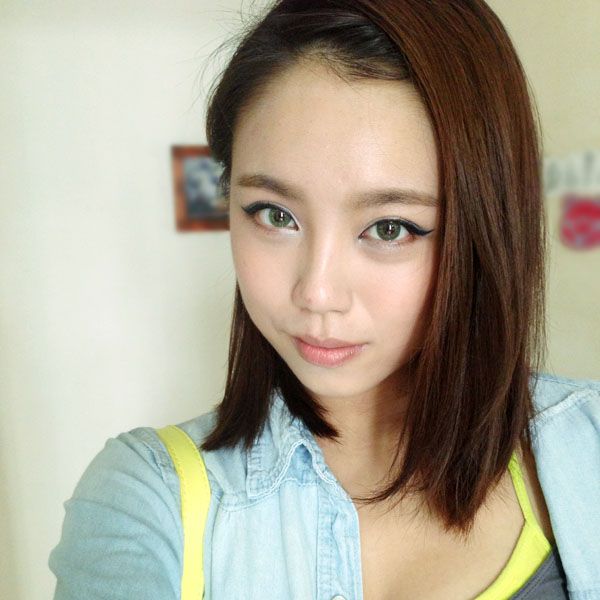 PRODUCTS USED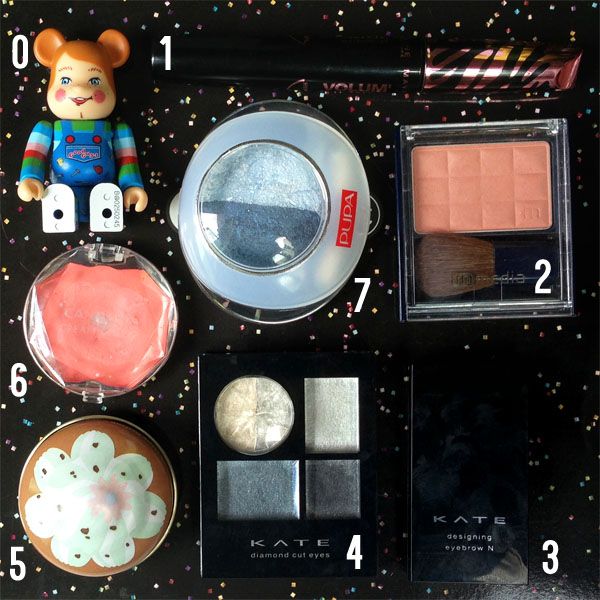 0. bearbrick series 25 horror
1. maybelline volum' express cat eyes mascara waterproof feline black
2. kanebo media cheek colour A OR-1
3. kate designing eyebrow N EX-4
4. kate diamond cut eyes BK-1
5. etude house sweet recipe cupcake eyes BR402 chocochip sweet mint
6. canmake cream cheeks 05
7. pupa luminys duo baked eyeshadow 30
so many eye shadow palettes used =_=
COLOUR LEGEND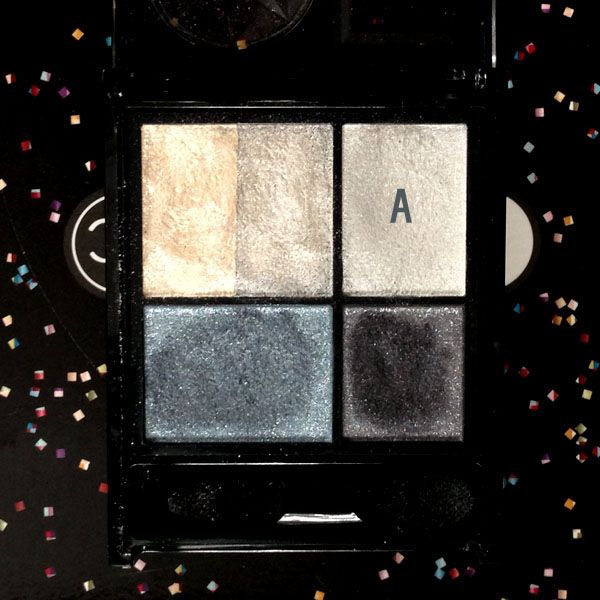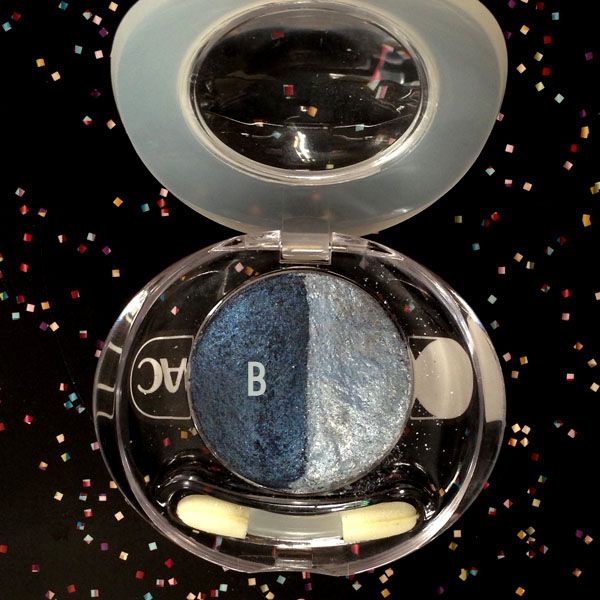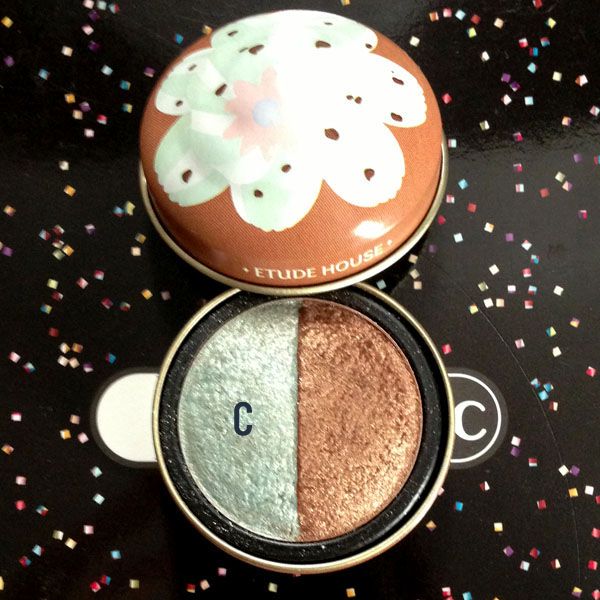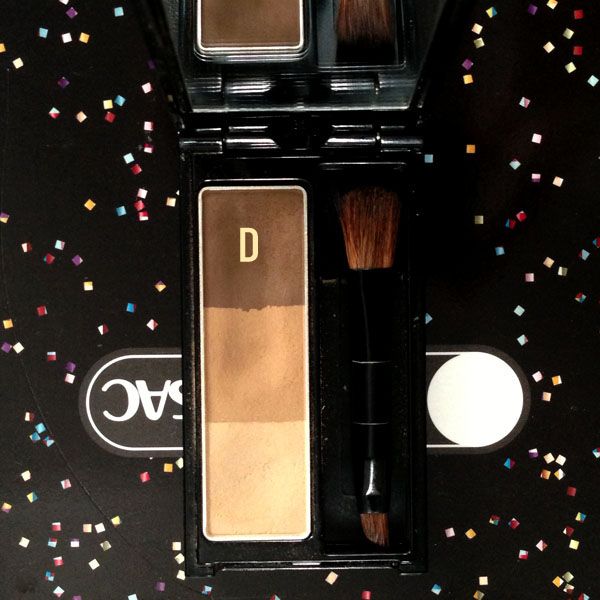 COLOUR MAP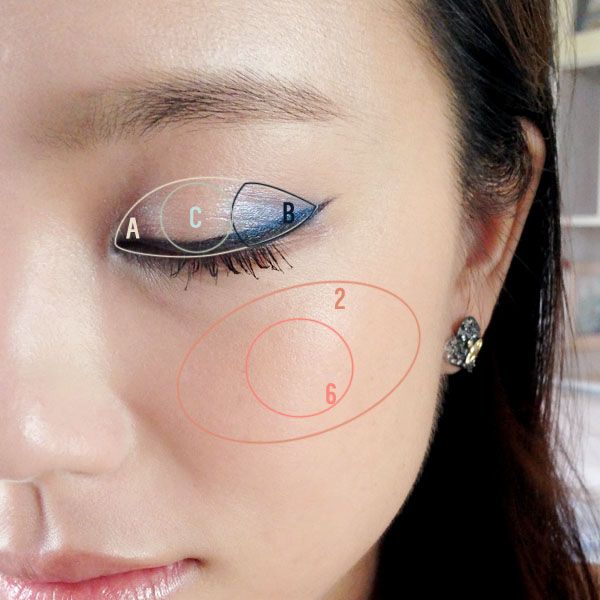 1. apply A all over lid.
2. apply eye liner first!
3. apply B on the outer third of the lid, keeping it within my eyelid folds.
4. apply C to add dimension to the eyelids.
5. apply cream cheek (6) on a small area on cheek
6. apply a wash of coral blush (2) on cheek as denoted by the map above.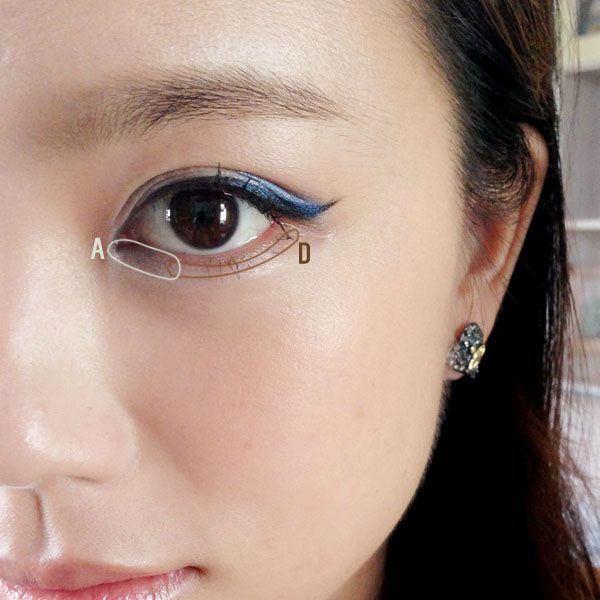 1. apply A on the inner corner of eyes.
2. apply D close to lower lash line.
THE LOOK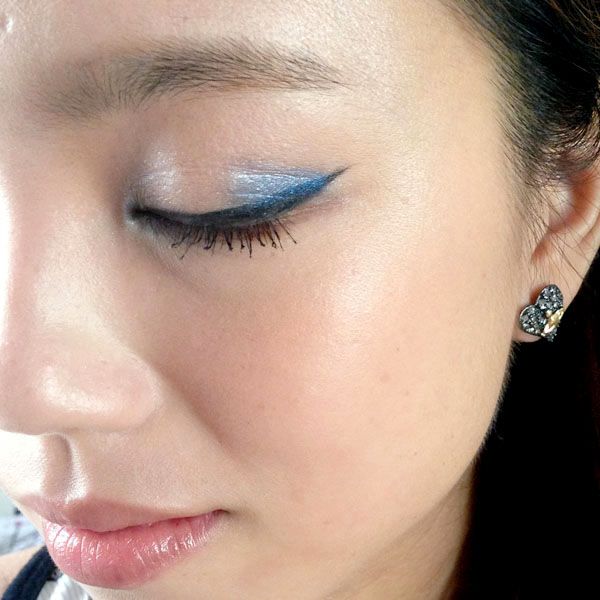 i love the baked eyeshadow from pupa,
it reveals a slightly different shade at different angles, what a surprise!
and the colour is a electric blue that shows up so well!!!
super pigmented product.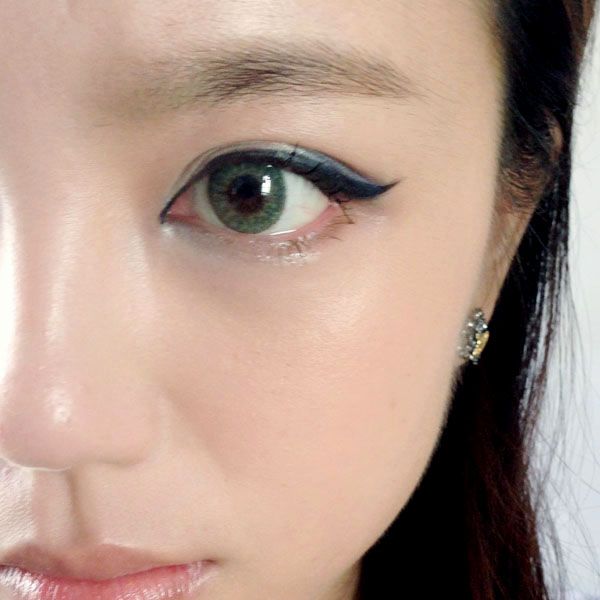 i kept the blue within my lids so that when i open my eyes it produces a clean look instead of the smokey look effect (which isn't very suitable for day time).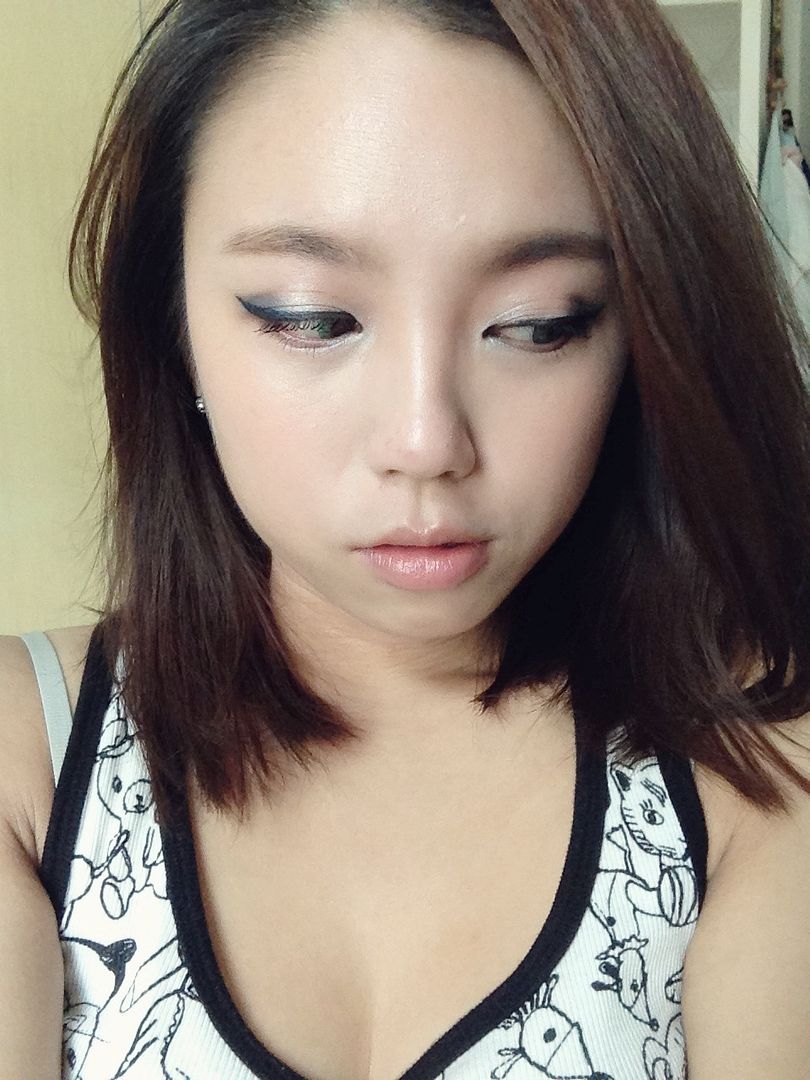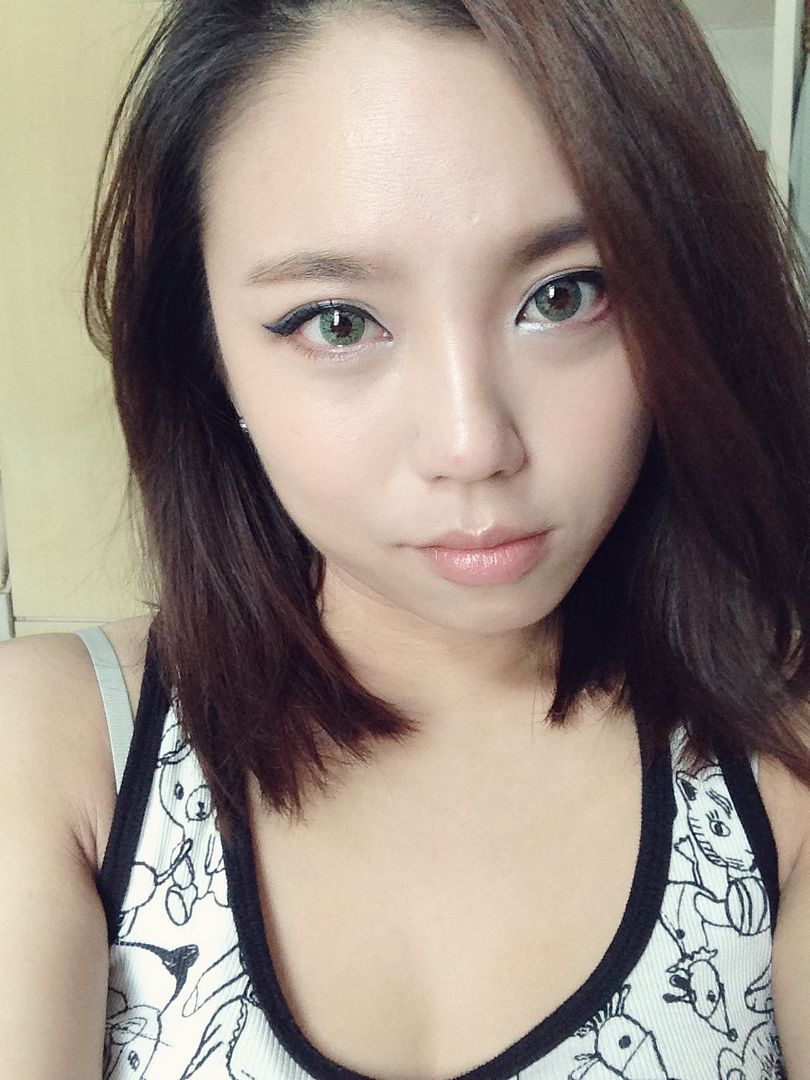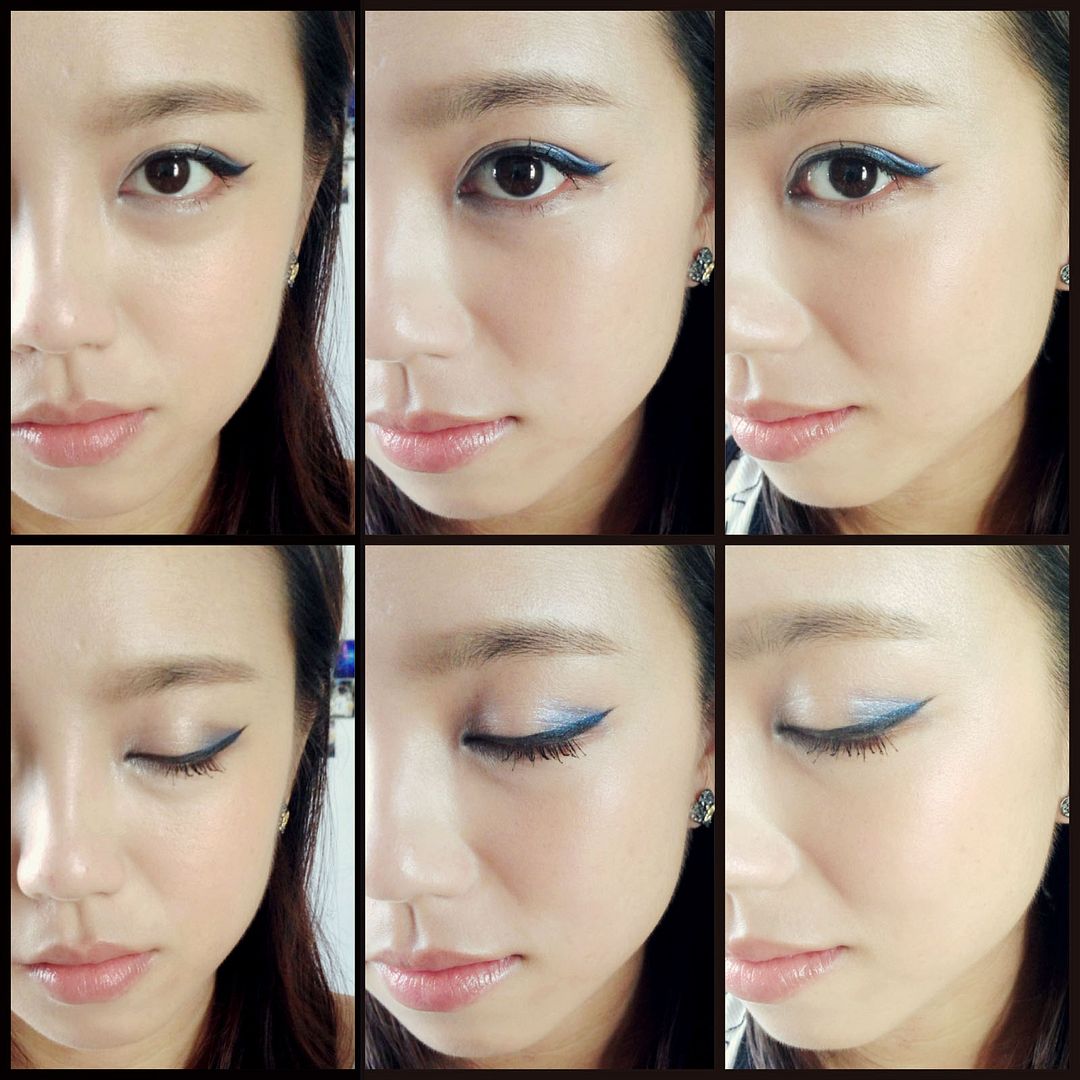 when viewed at different angles, you can see the blue shadow change its tone!
i think this is a great way to wear colour eyeshadows/eyeliners :)