Maybelline ColorSensational Bold Matte - Cheeky Coral
a pigmented, vivid lipstick that glides over my lips like butter? and it's (semi)matte!?
off the
official website
, maybelline has positioned this lipstick to be a matte lipstick that delivers vibrant and vivid colours. does it live up to the claims?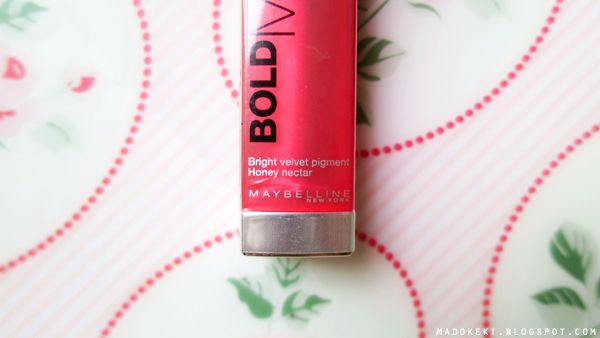 the lipstick series and names are printed on a plastic sleeve, not on the case itself. seems to be infused with honey for better hydration.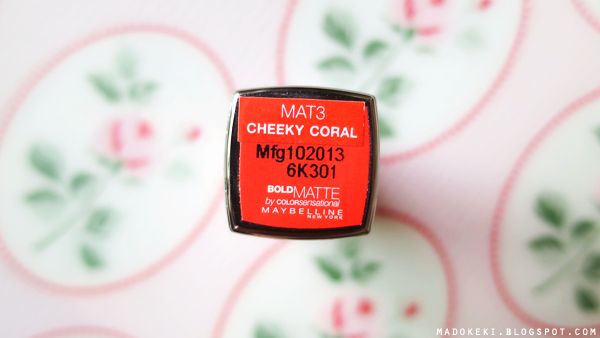 i got it in the colour MAT3, cheek coral.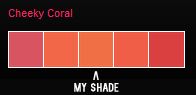 image source: maybelline official website
there are 5 colours available in singapore, this is the only orange shade and definitely doesn't look coral to me.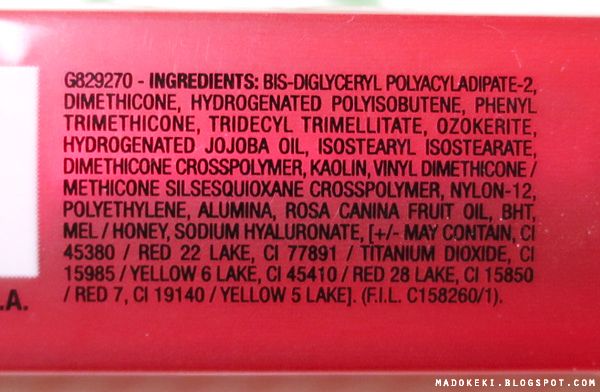 ingredients list. the lipstick is infused with hydrating components, albeit in small quantities as they appear to be at the bottom of the list.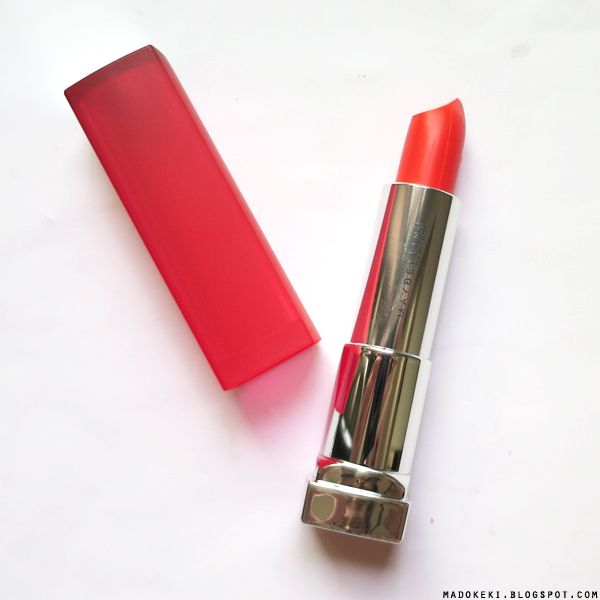 once i removed the plastic sleeve, it reveals the matte plastic cover and a metallic looking (but also plastic) lipstick container. i'm kind of bummed out that the inner case isn't made of metal.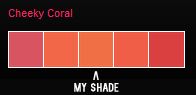 official swatches from maybelline
MAT3 cheek coral is a bright orange on me. you'll get better colour payoff with at least 2 layers of the product as you can see from the swatches. compare it to the official swatch online and you'll notice the online swatches is way off.
the finish isn't totally matte though! it still retains a little sheen to it, but definitely not as glossy as a lip gloss would be. the lipstick is pretty lightweight, i don't feel much on my lips upon application. the texture is slightly different when compared to the revlon super lustrous matte lipstick. this feels more airy and bouncy, while the latter feels a little more skin hugging. don't get me wrong, i don't mean that the maybelline lipstick feels heavy, i just mean the pigments tend to glide over each other more easily (and hence lesser tugging). think massaging a whipped cream versus a solid shea butter over your skin. get the idea?
the lipstick glides over my lips very smoothly and easily, maybelline did a good job with the formula as the lipstick was really a breeze to use. no tugging at all! and it also feels hydrating, which is something i don't usually expect from a matte lipstick.
IMHO
i am really surprised by the colour payoff when swatching these at the drugstore. on my hands, one swipe is enough to showcase their full pigmentation. ditching the marketing claims, the formula is indeed quite hydrating. however, i do need to apply a lip balm throughout the day. at least it's more hydrating than the
revlon matte lipstick
!
the formula is not long wearing, but it does stay on my quite well until i decide to eat or drink. i don't remember having too much transfers or staining when i drink from a glass after the lipstick has dried out a little, i quite like that!
overall, i really like the formula of this lipstick! it's my first time trying out maybelline's lipstick actually! i'd buy more if they ever change the material of the inner casing from plastic to metal. i like to feel more weight to my lipsticks!
i purchased this from watsons for $17.90 when it was having a buy one get one free promotion!