Beauty Delivery To My Doorstep This Week
i guess if you are a beauty freak like me,
sigma
wouldn't be foreign to you.
full disclosure: i recently joined their affliate program! as a result, i was sent a welcome package. i've always heard so much good stuff about sigma, but the price tag really stopped me from venturing into their brushes. moreover, they're made from natural hair, something i'm not very confident of maintaining. now i have a chance to try them out before deciding if i want to invest in more of their products.
read on for a 10% coupon code!
since i can't do videos yet, the next best thing to an unboxing video is an unboxing entry.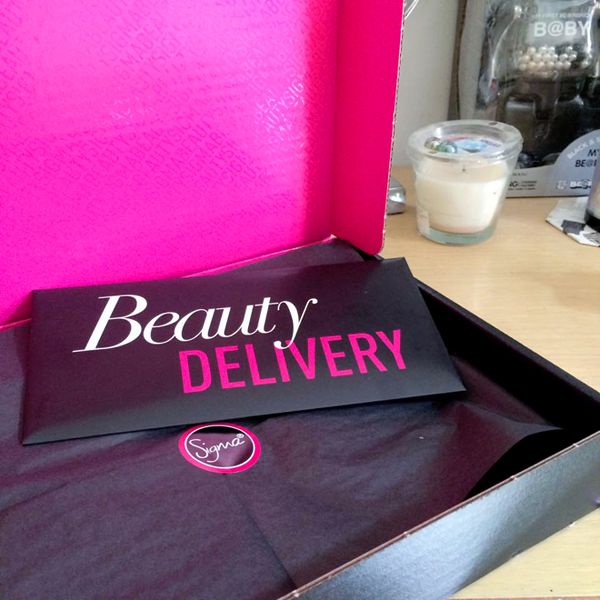 i was surprised with a splash of hot pink after i opened the black box.
speaking of inner wildness!
all the goodies are wrapped in black paper.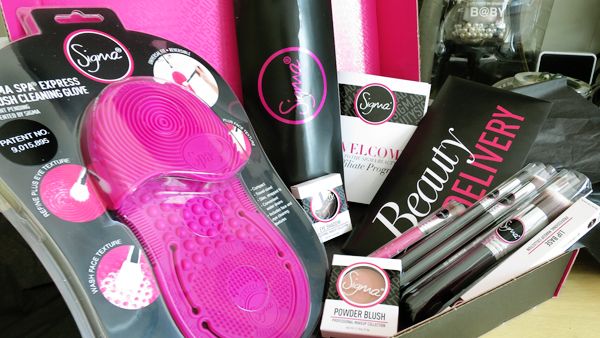 i was sent the
sigma spa express brush cleaning glove
, a set of brushes and cosmetics, and a little gift for joining the affliate program.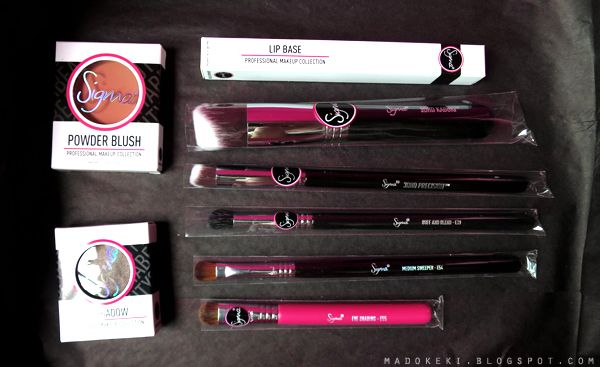 a closer look at the brushes and cosmetic products (from left to right):
(this mini size brush is a beauty affliate special i think? it looks so cute!)
i did a quick swatch of the lip base and eye shadow, and i am surprised at how smooth and even the lip base is. the pinkish brown/coral/nude shade is a winner for me :)
wearing the sigma lip base in indulgent.
the eye shadow is kind of a mysterious colour to me as i do not know how to describe it just yet. once i'm able to swatch them on my skin, i will.
pray hard that my skin will heal really soon so that the swatches can be up here ASAP! currently working on some first impression blog entries which should be up in the coming weeks :D
from now till the end of september 2015, you can use the code
INNOVATINGBEAUTY
to get 10% off your orders!