Let's talk about skin care first.
on top of the @cosme annual ranking (which i've wrote about in a separate entry), @cosme also released a biannual best new makeup awards. it is given to new products that have been released in the past 6+ months. i think they should just name it "best new comer award" to avoid any confusion with their annual ranking (which surveys all products regardless of release dates). in other words, only good products that are newly released can make it into this list.
there several categories, i'll be focusing on the skin care ranking in this entry.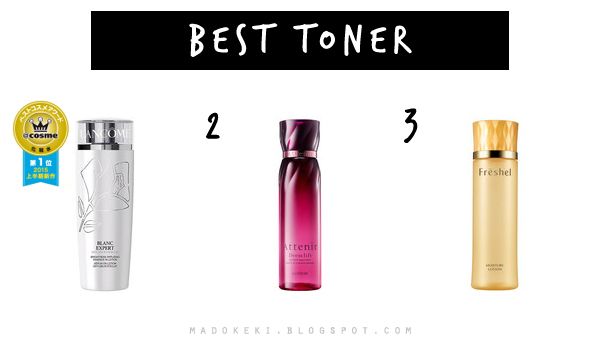 BEST TONER

first place
LANCOME | blanc expert essence lotion
a toner that acts like a serum, it brightens the skin and is extremely moisturizing.

second place
ATTENIR | dress lift lotion

third place
FRESHEL | lotion (moist) N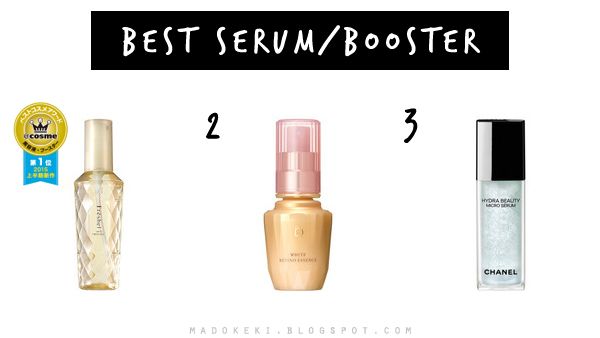 BEST SERUM/BOOSTER

first place
FRESHEL | skin freshener
effective mist that draws moisture from the surrounding towards your skin, perfect for combating dryness during day time.

second place
BENEFIQUE | white retinol essence

third place
CHANEL | hydra beauty micro serum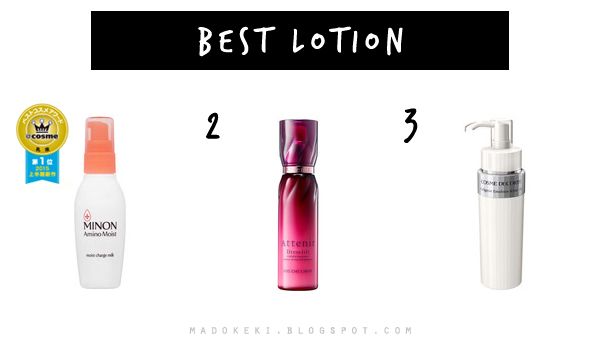 BEST LOTION

first place
MINON | aminomoist moisture milk
highly moisturizing without the thick or sticky feeling.

second place
ATTENIR | dress lift day emulsion

third place
COSME DECORTE | cellgenie emulsion white ER (more moist type)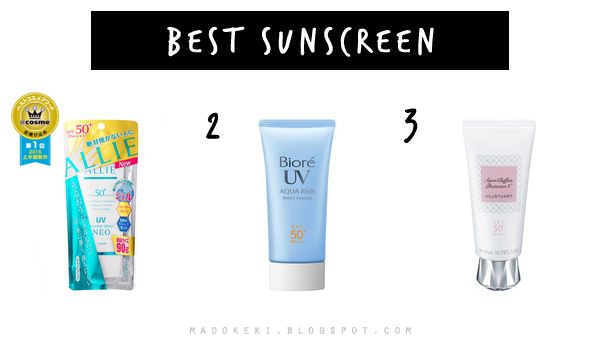 BEST SUNSCREEN

first place
ALLIE | extra UV gel (mineral moist neo)
although it has a very high SPF, the gel is extremely lightweight and is very waterproof.

second place
BIORE | aqua rich watery essence

third place
JILL STUART | relax aqua chiffon protector N
i didn't write about
face wash
,
cream
, and
lip care
as most of the products look really foreign to me. you can check out the ranking by clicking on the respective words!
i really want to get my hands on the freshel skin freshener mist. they're just an all rounder - hydrating, preps your skin for makeup, and sets your makeup. i hope the mist is fine enough, that will be the most important factor in determining how good it really is.