The new items tell you something about the trend.
new items from majolica majorca, as seen from their
official website
! from the looks of it, you can probably tell what trend they're going after.
did you guess it correctly? it's the
natural makeup trend
, thanks to korean influences!
if i were to come up with a keyword for this trend, it'd be "translucent". afterall, summer is all about clear skin and barely there makeup, right?
here's what majolica majorca has to offer this summer. most items are limited in number, but i believe they'll make a come back if sales are good :)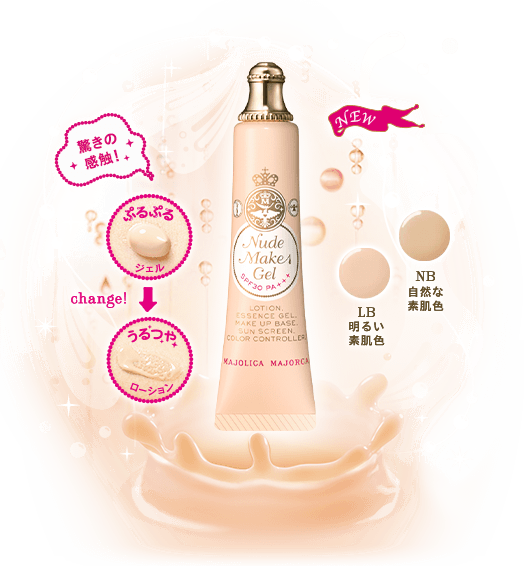 NUDE MAKE GEL (FOUNDATION, MAKEUP BASE, CONCEALER) SPF30 PA+++ | 1300 YEN
a gel that transforms into a lotion upon touching your skin, this moisturizing lotion will cover up any slight blemishes naturally to give you a no makeup look. can be used as a foundation, make up base, or a concealer.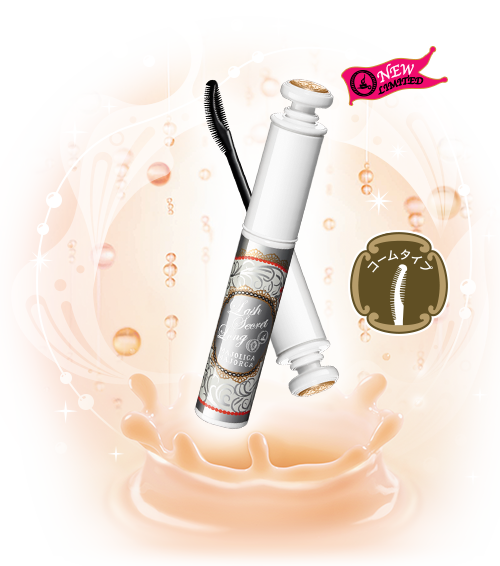 LASH SECRET LONG (LIMITED) | 1200 YEN
can be used as both a mascara base and a top coat, the black extension fibre in the clear base will lengthen your lashes naturally and secretly. waterproof formula means your lashes will stay curled all day!
this is very similar to their lash bone black fibre in, the only visual difference i can observe now is the different comb brush. if you're confused about majolica majorca mascaras, i've got a
comparison chart in this entry
!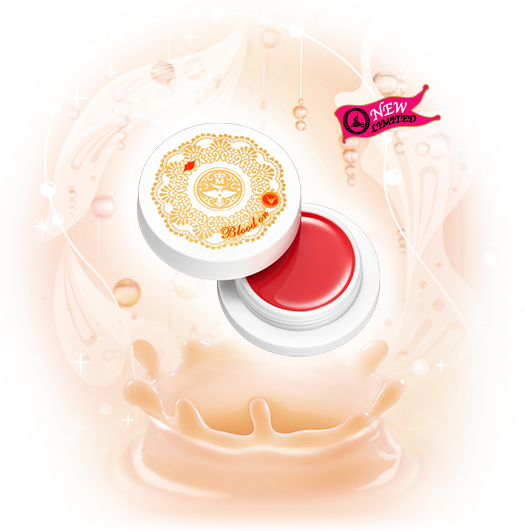 BLOOD ON (LIMITED) | 950 YEN
japanese are all about multi function products ever since the success of visee's cream blusher, which doubles up as a lip tint as well! blood on gives you a clear reddish veil on your cheeks and lips, just what it takes to fake that natural flush.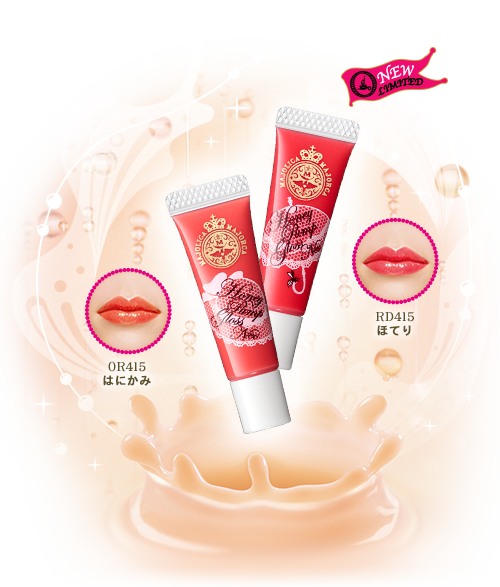 HONEY PUMP GLOSS NEO (LIMITED) | 480 YEN
2 new limited colours - red and orange - will help you create the perfect no makeup makeup look! the thick gloss is formulated with royal honey EX, moisturizing your lips while plumping them up with volume at the same time.
the only thing that caught my attention is their beautiful packaging. i particularly like the gold on white packaging of the blood on blusher/lip tint. i am inclined to try the nude make gel some day, after i run out of my current foundation perhaps?
what about you?