Nothing makes me more excited than the word "Japanese drugstore".
Japan has always been a holiday destination I would love to visit, not just for the beautiful sakura, mount fuji, or mouth watering ramen and sushi.. But mainly because it's the land that produces most of my favourite Asian drugstore beauty products.
I dream of the day I enter the drugstore and get overwhelmed by the thousands of brands available within the shop. In case you're not as enthusiastic about being drowned by all the different brands, here are 5 brands you should totally focus your attention on if you find yourself in a drugstore. Well, because you spare your remnant attention (if you still have any remaining!) to other brands, I mean :P
As a bonus, I also threw in several popular items that have good reviews, in case the brands offer too many products you simply don't know where to begin looking :P
1. CEZANNE

Probably the most affordable brand in Japan that I know of. Cezanne has quality products housed in simple no frills packaging. Meant to be an everyday makeup brand, their products are geared towards natural finish - sheer and healthy looking instead of being super pigmented. Their most popular product is the UV foundation EX plus. You can't beat that price, seriously.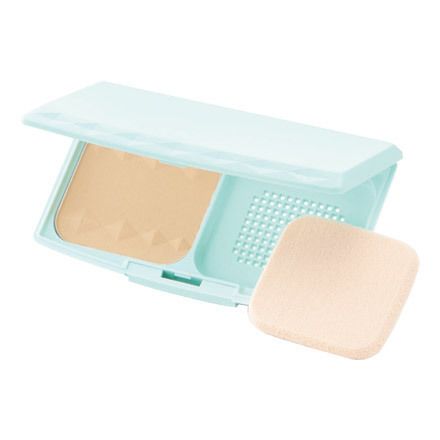 UV FOUNDATION EX PLUS | 500 YEN
I've seen plenty of reviews saying how it's superb in absorbing sebum and staying put all day!
AIRY TOUCH EYESHADOW | 680 YEN
The name suggest to me it's a very sheer eyeshadow. What do you think? :P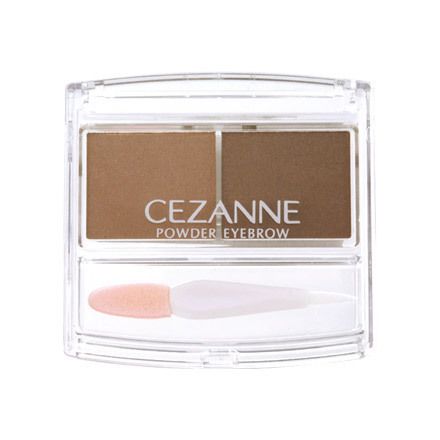 POWDER EYEBROW | 450 YEN
A pretty no frill eyebrow powder! Canmake has something similar I think?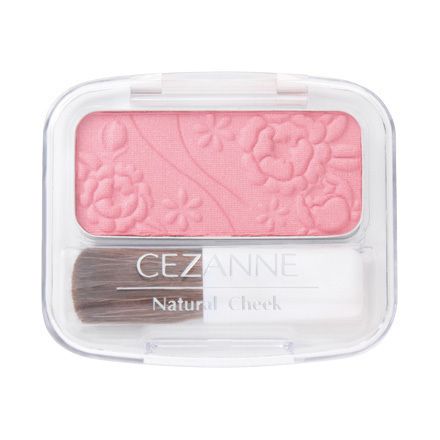 NATURAL CHEEK N | 360 YEN
"Natural" probably mean sheer. You hear it from me first ;) So don't expect crazy colour pay off!
2. CANMAKE

If you prefer cute packaging, spend a few hundred more yen and invest in Canmake. Canmake is very popular amongst Japanese students because of their extremely cute packaging and super affordable price. But don't let that price tag fool you into thinking it's low quality, because it's the direct opposite! Some of their products have topped the @cosme ranking for consecutive years.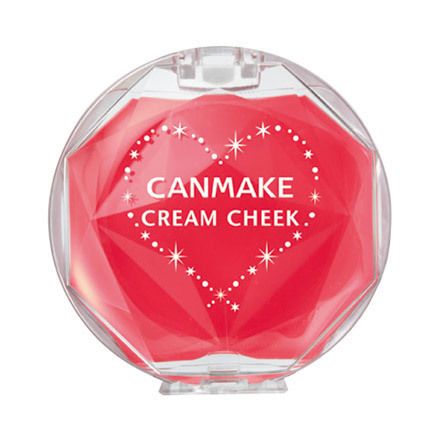 CREAM CHEEK | 580 YEN
Affordable, awesome pigment, just get them! This is definitely a cult favourite, because of the amazing price to cost ratio.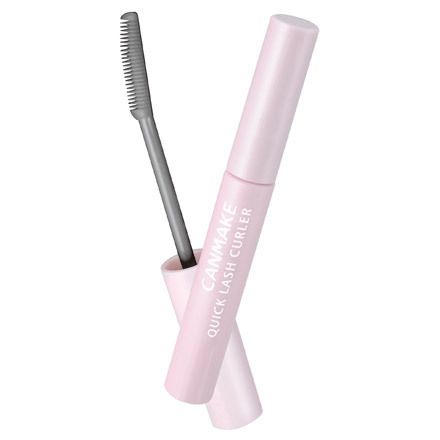 QUICK LASH CURLER | 680 YEN
This apparently curls your lashes without having you to curl it before hand.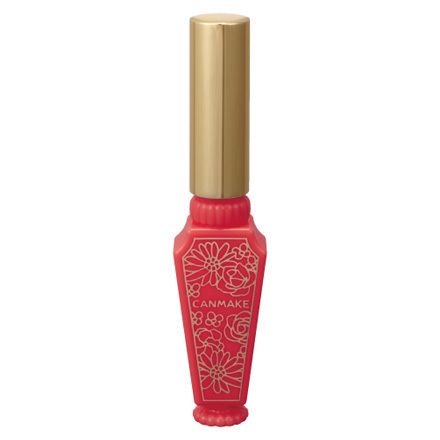 LIP TINT SYRUP | 650 YEN
Well, Korean brands do lip tints better and in a wider variety, but hey, you're supposedly in Japan now, and this is very popular!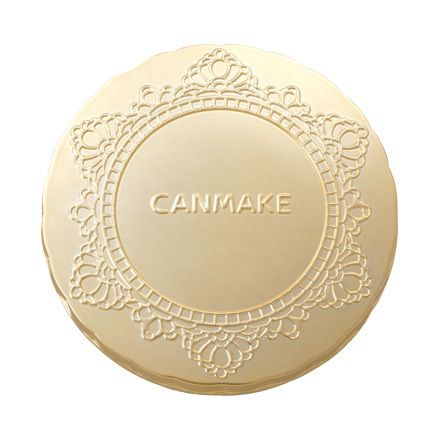 MARSHMALLOW FINISH POWDER | 940 YEN
For those of you who like super matte face, this makes your face feel like a smooth marshmallow.
3. KATE

Targeted at girls who are rebels at heart (just look at their url, nomorerules.net!?), their simple and cool black packaging sets the brand apart from others. I'm a self professed fan of the brand and have amassed a huge collection of their eye shadows over the years, they're personally the best thing they make. But I only featured one eyeshadow here because they're more or less the same - similar thing thrown into different packaging so they can keep coming up with something "new". Oh! Their eyebrow products are also a hit among the Japanese ladies!
DESIGNING EYEBROW N | 1200 YEN
Personal favourite! It has a cult following, probably because it was the first brand to release such a product. Long lasting and multi functional. Nuff' said.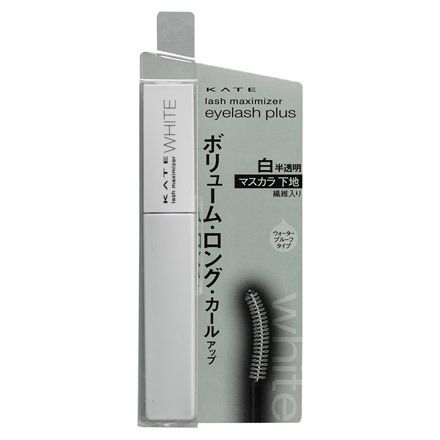 LASH MAXIMISER | 1200 YEN
Eyelash primer for longer lashes! Works well with waterproof mascara since this is a waterproof formula.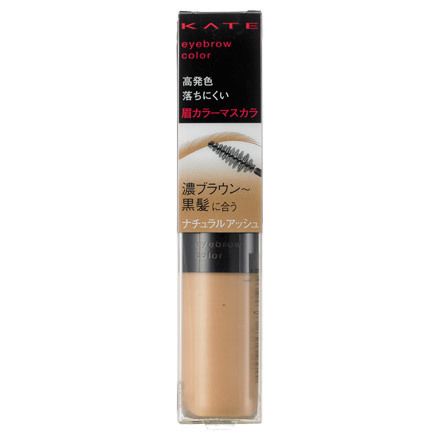 EYEBROW COLOR N | 850 YEN
Also among the first brands to release a brow mascara (which is so necessary in a nation where a huge percentage of ladies dye their hair brown), they have since been immortalized even though other brands released similar products.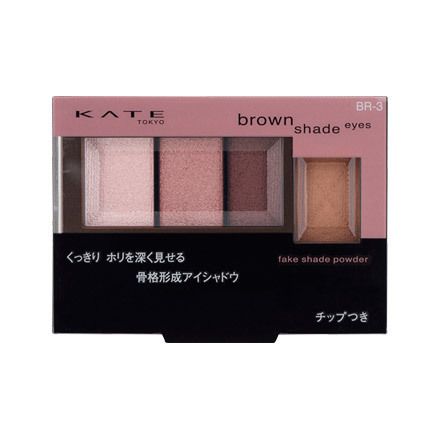 BROWN SHADE EYES | 1600 YEN
I'd feature the colorcious diamond eyeshadow, but that is probably going to be discontinued soon. The brown shade eyes has an extremely buttery formula, a lot of people said its texture rival high end brands. Plus this comes with a matte brown shade for you to do nose contouring (or you can use it as a transition colour). Japanese palettes don't usually come with matte shades, so this is refreshing and very versatile!
4. VISEE

After a brand face lift, visee went from cute to glamorous. Yes, this brand is glamorous. You like fancy lace embossed onto the black packaging? They seem to do a little something to me. Targeted at the young adults who appreciate the finer things in life (at an affordable price), visee might just be the brand for you.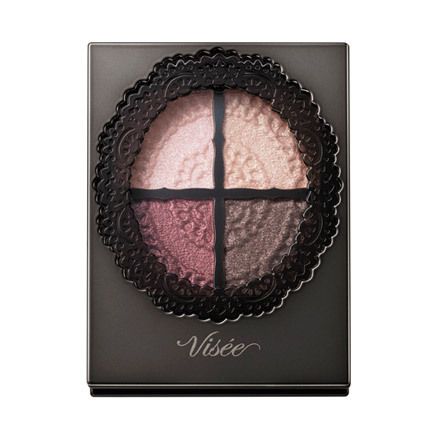 GLOSSY RICH EYES | 1200 YEN
According to reviews, this palette is unbelievably pigmented. It's not usual among Japanese drugstore brands!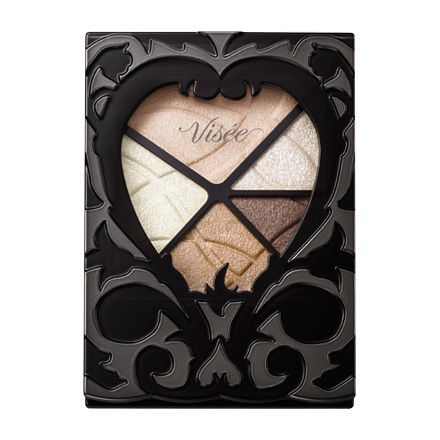 NUDY RICH EYES | 1400 YEN
For 200 yen more, you get and additional shade. But this palette is the opposite of the glossy rich eyes above, this is the sheer and natural looking palette. Perfect for office ladies who just need a little something for their eyes. Would totally get this palette for the brush that comes with it! Awesome for blending!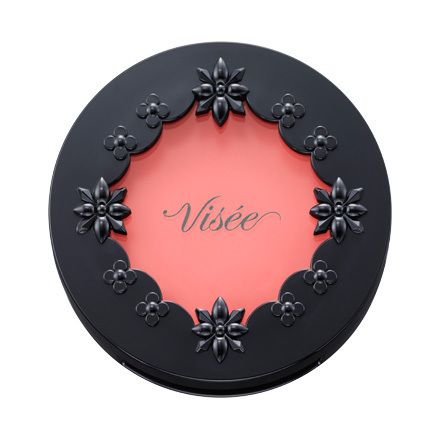 LIP AND CHEEK CREAM | 1000 YEN
This was such a hit when it was first released. A 2 in 1 product, house in a pretty case.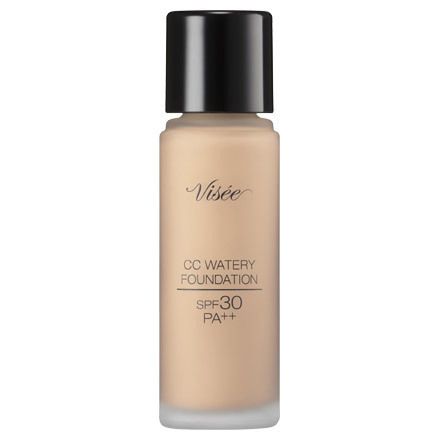 CC WATERY FOUNDATION | 1600 YEN
Probably the first drugstore brand to release a watery foundation since the go to effect for most Japanese lady is the powdered and matte finish. A foundation with a lighter finish is refreshing!
5. EXCEL

If you are sophisticated and likes gold, excel has stuff you'd like to check out. Describing their own style as "Tokyo rich casual", they focus on quality products and simple packaging. Their powder and pencil eyebrow EX won best cosmetics award a while back. Really gotta give it to them for coming up with a 3 in 1 product! I love the gold, but gold plastic just doesn't float my boat. Maybe it'll float yours?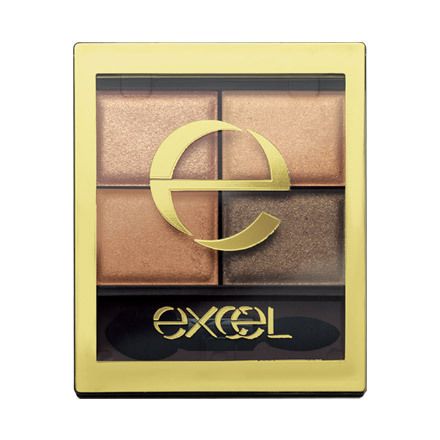 SKINNY RICH SHADOW | 1500 YEN
A simple eyeshadow that's been colour coordinated to give you the perfect colour gradation on your eyes.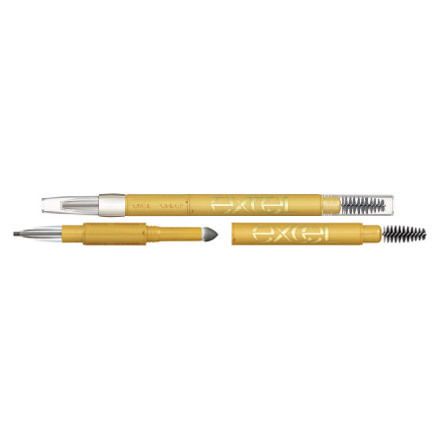 POWDER AND PENCIL EYEBROW EX | 1450 YEN
This is what I call good product design - you get an eyebrow pencil, eyebrow powder, AND spoolie in one pencil housing!!! How convenient is that!?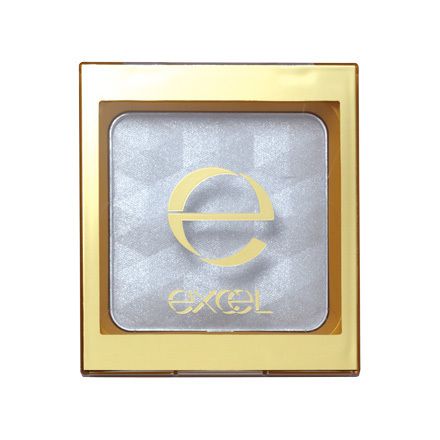 SHINY POWDER N | 1800 YEN
A finishing powder that has a slight shimmer because you secretly want to be a Cullen. Hahaha I'm just kidding. Can be used as a subtle highlighter, or all over if you want more dimension on your face. Makes me wonder if it's anything like MAC's mineralized skin finish!
EDITOR'S THOUGHT
These are just a few of the crowd pleaser from each brand. There are a ton more drugstore brands that I may not have heard of before. Apparently, Japanese are notorious for keeping the best stuff for themselves. Until I visit Japan, I will not be able to find the best products out there. But for now, accumulate online reviews will have to do!
image credits: @cosme